The economy is in a precarious position after several years of volatility. Following an unprecedented pandemic, geopolitical turmoil, and the inflationary fallout from years of government stimuli, the reality of a recession is growing more and more likely. In response, households across the United States are taking a more cautious approach with their money.
It is worth noting, however, that simply spending less and budgeting more will only take you so far when inflation is the highest it has been in nearly 40 years. More people need to start putting their money to work, which begs the question: Is now a good time to invest? With everything going on in the world, is it a good time to invest in anything? In a word: yes.
The major indices that track the stock market are all down year-to-date, cryptocurrencies have come back down to earth, and Fed-mandated interest rate hikes have tempered housing market activity. Nonetheless, it is times like these when the most money can be made. That's not to say everything will wind up being a good investment, but rather that today is a great time to invest in quality assets. Those who can stomach near-term volatility and put free cash to work in sound investments will likely look back at today as a great time to invest.
As Warren Buffet once said, investors should be "fearful when others are greedy, and greedy when others are fearful." While investing may look like a scary proposition, there may be no better time to invest in quality assets than now. At the very least, the sooner one starts investing, the sooner one can benefit from compounding gains.
---
[ Want to learn what Active vs. Passive Income looks like for stock investors like you? Find out how you can take advantage of Passive Stock Investing in our FREE webinar! ]
---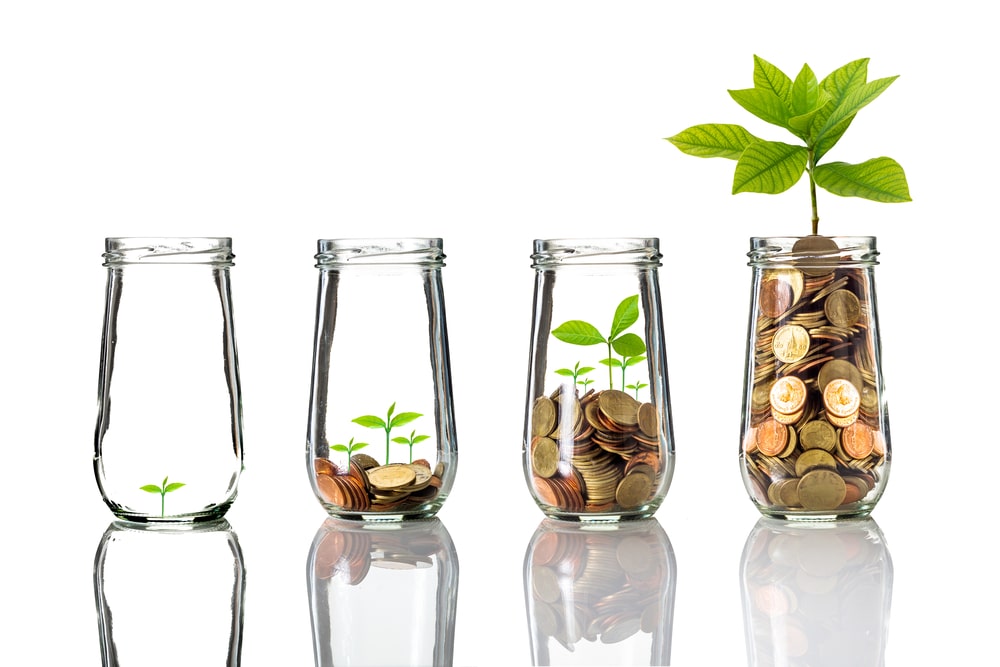 Is Now A Good Time To Invest In Real Estate?
The recent performance of the U.S. real estate market has a lot of people asking, "is now a good time to invest." After all, the U.S. real estate market has been nothing short of a seller's dream for the better part of a decade. Dating back to 2012, when the Great Recession caused home prices to bottom out, the median home value in the United States has appreciated for ten consecutive years. As a result, buyers have been forced to endure less-than-ideal circumstances for quite a long time.
Since the introduction of COVID-19 in the first quarter of 2020, the market has been even more difficult for buyers to navigate. In the time that has passed since the Coronavirus was officially declared a global emergency, insufficient inventory levels, low interest rates, and pent-up demand have increased the median home value in the United States by as much as 40.9%; that's an average increase of $103,567 per house.
Home prices have become prohibitively expensive for the average buyer. That said, it would appear that the current cycle is starting to turn over. Not only are prices too high, but Fed-mandated interest rate hikes are starting to dissolve supply and demand. Having more than doubled year-to-date, mortgage rates are simultaneously preventing prospective buyers from buying and sellers from selling.
Mortgage applications are declining due to higher rates, which appears to have weakened sellers' grasp of the market. Less demand has tempered appreciation rates across the country, forcing many sellers to lower their asking prices. The latest shit in sentiment has many people asking, "is now a good time to invest?"
It is possible to invest in real estate in any market, and today is no exception. Despite elevated prices, mortgage application weakness is starting to give buyers a little bit of leverage. Those who use today's newly created leverage to buy their first or next real estate investment will find that the market is starting to regress to the mean. The correction may help investors interested in every exit strategy.
Despite the current optics, the market is ready to be invested in. As a result, investors need to know if they are ready to take the next step. For those wondering whether or not they are ready themselves, take a minute to reflect on the following steps:
Check Your Financial Situation: Whether or not it is a good time to invest has more to do with just the market. It is equally important for investors to be in a position where they are ready to invest themselves. Therefore, take a minute to reflect on your own financial situation. Not only should you make sure you have capital you don't need for other expenses, but you should also rid yourself of any unnecessary, high-interest debt which is better off being paid.

Decide If You Want To Occupy Or Rent Out: If it is a good time to invest in real estate, now is the time to pick an exit strategy. Real estate investors will often choose their exit strategy based on the subject property in question. Therefore, look for the best exit strategy the property provides and have a backup plan. In particular, decide if you want to occupy or rent out the property. Long-term rentals and flips are two entirely different strategies with their own unique financing and timetables. Figure out what it is you want out of investing and choose the strategy that helps you meet your goal.

Stay Ahead Of Rising Mortgage Rates: The Fed has hinted that it still intends to increase rates to slow the economy. As a result, mortgage rates are expected to keep rising. As a result, anyone looking to use a traditional mortgage may benefit from getting in sooner rather than later. That said, rates won't go up forever, so investors will need to commit immediately or wait for rates to fall in the future (if they ever do).

Factor In More Than Price: Is now a good time to invest with prices near historic highs? The answer depends on what you are trying to do with the home. Rehabbing and flipping may have smaller profit margins with prices as high as they are, but mortgage rates can still help rental property owners. That said, rental rates are historically high, so landlords may be able to offset today's acquisition costs with higher monthly rental rates.
Is Now A Good Time To Invest In Stocks?
The S&P 500, the index which tracks the 500 largest companies on stock exchanges in the United States, has seen better days, which poses an important question: Is it a good time to invest in stocks? Year-to-date, the most common index used to gauge the health of Wall Street is down about 24.7% in the wake of massive inflation and the looming threat of a recession. The persistent descent has resulted in one of the worst years for the stock market in at least five decades.
There is no doubt about it; the stock market looks like a scary place to park excess capital at the moment. However, as we alluded to at the beginning of this article, bear markets are perhaps the best time to invest in stocks. If for nothing else, history has taught us that the market goes down faster than it goes up, but it almost always goes up more than it goes down over extended periods of time. That said, the current volatility is nothing more than a buying opportunity for those who have the patience to wait out the short-term headwinds and buy the best stocks to invest in.
Is Now A Good Time To Invest In Cryptocurrency?
A lot of people have been asking the same question ever since Bitcoin had its epic run over the last few years: Is now a good time to invest? To be perfectly clear, cryptocurrency remains a highly speculative asset class. Bitcoin, the flagship cryptocurrency most people are familiar with, has only been around for a little more than a decade. As a result, there's still a lot we need to learn about it and how digital currencies may fit into future economies. That said, the case for adopting cryptocurrencies is certainly compelling.
Let's consider Bitcoin, for example: The leading crypto is hard-coded to produce exactly 21 million coins to ensure scarcity over the duration of its existence. Experts expect the last coin to be mined sometime before 2140, only to transition from minting rewards to transaction fees. The unique convergence of its utility and scarcity has convinced some that Bitcoin's total market value could exceed $300 trillion by the time the last coin is mined. For context, Bitcoin's current market value is somewhere in the neighborhood of $450 billion; that's a potential gain of 67,000%.
It must be noted, however, that Bitcoin and its crypto counterparts are still speculative. Therefore, any investments made into cryptocurrencies today should be made with the intention of diversification. There is no need to put all of your investable capital into crypto, but there's also no reason you couldn't dedicate a small amount of your portfolio to the digital asset class. At the very least, if today's digital currencies live up to their bull cases, a little bit is all you need; if they don't, a little is all you want.
Summary
Is now a good time to invest? After all, the global economy has seen better days. Supply chain issues created by geopolitical tension, the COVID-19 lockdown of one of the world's largest economies, and the growing threat of a global recession have all disrupted the flow of capital around the planet. As a result, the average person has had to budget accordingly and prepare for an unpredictable future. Instead of simply sitting back and resting on your laurels, however, there may be no better time than now to start investing. The pullback in some of today's greatest wealth-building vehicles may present savvy investors with a unique buying opportunity. Those who invest wisely now, while the market appears to be at its worst, could be rewarded for their patience if they are able to wait out near-term volatility.
---
Ready to cashflow your investment portfolio?
Find out how Andy Tanner uses the stock market to generate cash flow with safe, steady investing strategies – no matter what is happening in the overall economy.
Register here for Instant Access to Learn How To Start Stock Investing For Cash Flow, and get started learning how to start a successful investment portfolio today!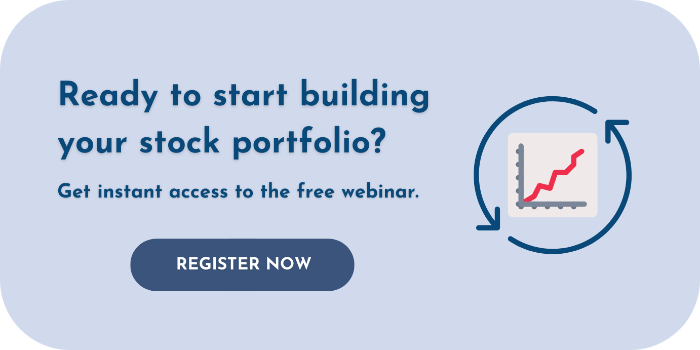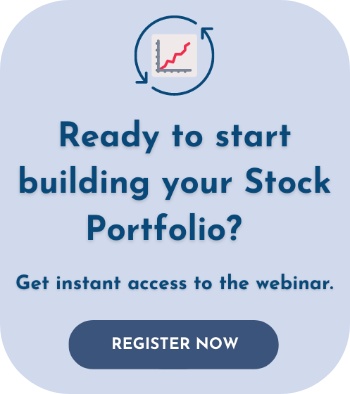 FortuneBuilders is not registered as a securities broker-dealer or an investment adviser with the U.S. Securities and Exchange Commission, the Financial Industry Regulatory Authority ("FINRA"), or any state securities regulatory authority. The information presented is not intended to be used as the sole basis of any investment decisions, nor should it be construed as advice designed to meet the investment needs of any particular investor. Nothing provided shall constitute financial, tax, legal, or accounting advice or individually tailored investment advice. This information is for educational purposes only is not meant to be a solicitation or recommendation to buy, sell, or hold any securities mentioned.