The "Crusher of the Month" is a peer-voted award given to team members who excel and inspire others to step out of their zone and perform at a higher level.
What James' peers say about how he embodies the CORE values:
"I'm new, and James has been a big help in showing me the ropes and teaching me the ways of the team. I've caught on quickly with his help, even though I have done previews in my previous work experience. James has a positive and upbeat attitude and works hard at having the materials and documents ready. He's excellent at working with people and overcoming objections. James is a great asset to have on our team and deserves to be The Crusher of the Month!"
"James always does what's right and now what's easy. He is always willing to help others."
"James believes in getting better – he always takes advice and practices it."
"He has come a long way in his personal growth in live."
"James never makes excuses and gets the job done; he enjoys his job and does it the best he can"
James would like you to know that…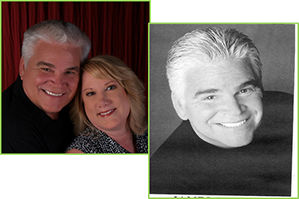 "I have been in the real estate seminar industry for 4 and a half years before working with FortuneBuilders.
Time flew by so quickly. I have been blessed to work with and be in the constant company of positive life coaches and Saints.
I am originally from the Philadelphia, PA area, then moved to Cape Coral FL 12 years ago.
Between my wife Debbie and I, we have 5 children and 6 grandchildren and 5 grand puppies.
I enjoy drawing cartoons and water colors and, as of late, Timmy the ventriloquist puppet.
My Bucket list items:
Creating my own talk show on late night talk radio
Do more travel worldwide with Debbie
Voice over for commercials or children's book narrations
I CRUSH it in every day live when I can be true to myself and be in the service of others"
Ethics & Integrity * Inspire * Lead * Educate * Crush it
🔒 Your information is secure and never shared. By subscribing, you agree to receive blog updates and relevant offers by email. You can unsubscribe at any time.