Key Takeaways
The Kona real estate market has seen its prices drop, and should continue to do so for at least the next year.
Kona real estate investing should benefit from lowering prices.
Real estate in Kona looks to favor more of a long-term strategy at the moment.
---
Situated on the picturesque western shore of Hawaii's Big Island, the Kona real estate market owes a great deal of its success to a bustling tourism industry. Thanks to a healthy amount of demand, real estate in Kona sat at the forefront of the housing boom for a long time. It is worth noting, however, that the local housing market appears to be reaching an impasse. Following nearly a decade's worth of appreciation, median home values in Kona are on the decline. While still unmistakably a sellers' market, home values are expected to drop a modest 2.1%, which isn't necessarily bad news. If for nothing else, prices in Kona were too reminiscent of their pre-recession highs. A tempering in appreciation rates may actually bode well for Kona real estate investing.
Kona Real Estate Market Overview
Median Home Value: $512,500
1-Year Appreciation Rate: 0.2%
Median Home Value (1-Year Forecast): -2.1%
Average Days On Market (Zillow): 101
---
[ Thinking about investing in real estate? Learn how to get started by registering to attend a FREE real estate class offered in your area. ]
---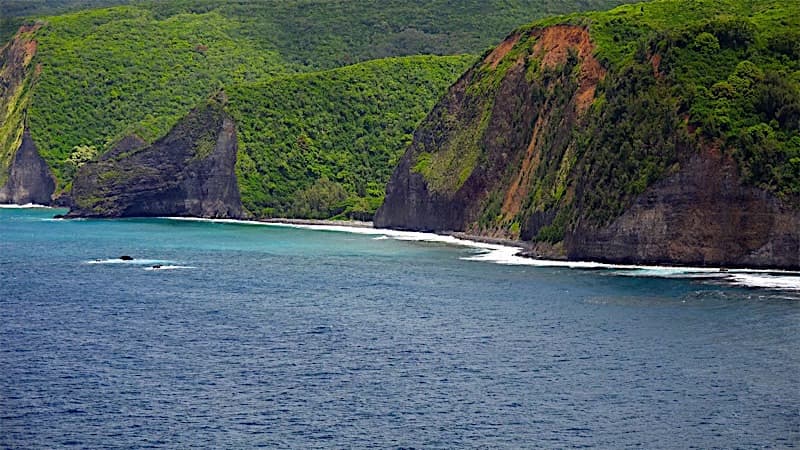 Median Home Price Kona
According to Zillow, the Kona real estate market hasn't been able to keep pace with appreciation rates on a national level. Whereas the median home value in the United States increased 6.1% in the last year, real estate in Kona managed a modest 0.2%. Despite the difference in appreciation rates over the last year (April 2018 to May 2019), median home values in the Kona real estate market are more than twice the national average, $512,500 and $226,800 respectively. Nonetheless, real estate in Kona is expected to give up more ground in the coming year. Where Kona home values are actually expected to depreciate by as much as 2.1%, national home values may appreciate 2.8%.
Kona Foreclosure Statistics
According to RealtyTrac, the Kona real estate market is currently home to approximately 42 properties that are at some point of the foreclosure process. That's not to say each of them have already been foreclosed on, but rather that they may be classified as either default, auction or bank owned. It is worth noting, however, that the number of distressed properties in the Kona housing market is on the decline. "In April, the number of properties that received a foreclosure filing in Kailua Kona, HI was 38% lower than the previous month and 9% lower than the same time last year," according to the national real estate information company.
Of the distressed properties identified by RealtyTrac, exactly half are auction homes, which means they have already been repossessed by the loan originator and are going to be placed up for auction in the near future. Another 40% are bank-owned homes, meaning the houses are currently sitting on the books of banks as non-performing assets. The remaining 10% are merely pre-foreclosures, suggesting the homeowners haven't fallen into foreclosure, but rather that they are at risk.
Each of the homes identified by RealtyTrac represent a unique opportunity for Kona real estate investors, as long as they know where to look. Therefore, the Kona real estate investing industry should pay special considerations to local auctions. Since auctions appear to hold at least half of Kona's distressed properties, they may represent the bast chance of securing a distressed deal.
Distressed properties are few and far between in the Kona real estate market, as the latest bout of appreciation rates has all but eliminated underwater homes in the area. However, Kona real estate investors that are able to acquire distressed assets may find themselves with a great deal in a healthy market with plenty of demand.
Kona Real Estate Investing
According to Big Island Now, a local news source on the Big Island, "Sentinel Real Estate Group and Blue Vista Capital Management are developing Niumalu Marketplace, a new 180,000-square-foot shopping center next to Lanihau Center, which will consist of 14 buildings on 20 acres made into Safeway, retail stores, restaurants and entertainment with parking for over 750 cars. The new shopping center plans to open in early 2020."
Local laws and regulations make developing in Hawaii almost more difficult than almost anywhere else, which suggests the latest collaboration between Sentinel Real Estate Group and Blue Vista Capital Management is great news for local real estate investors, both private and institutional. The mere approval of development, for that matter, suggests the area is ripe with potential. Investors able to buy into the market now may be able to simultaneously take advantage of the latest tempering in prices and benefit from the appreciation that may result from the recent development announcement.
Kona Real Estate Market Summary
The Kona real estate market remains incredibly attractive. However, prices have started to resemble their pre-recession highs of nearly a decade ago. Consequently, real estate in Kona is particularly expensive at the moment, but the early part of this year suggests the city may see a return to normalcy. With prices expected to drop for the foreseeable future, now may be the time for investors to start thinking about acquiring assets again. That said, the high-price environment of the Kona real estate market may favor those with more long-term strategies. Charging rent for the duration of the asset's ownership may help to offset today's high asking prices.
Have you thought about investing in the Kona real estate market? If so, what are you waiting for? We would love to know your thoughts on real estate in Kona in the comments below.
*The information contained herein was pulled from third party sites. Although this information was found from sources believed to be reliable, FortuneBuilders Inc. makes no representations, warranties, or guarantees, either expressed or implied, as to whether the information presented is accurate, reliable, or current. Any reliance on this information is at your own risk. All information presented should be independently verified. FortuneBuilders Inc. assumes no liability for any damages whatsoever, including any direct, indirect, punitive, exemplary, incidental, special, or consequential damages arising out of or in any way connected with your use of the information presented.