Located on the west coast of Hawaii's big island, Kona is a bustling city steeped in both tradition and tourism. The city is divided into the North Kona district and the South Kona district, which consists of several popular towns: Kealakekua, Keahou, Holualoa and Honalo. It is important to make this distinction when evaluating the Kona real estate market. Due, largely in part, to Kona's small population percentage in the local market, every sale will have a bigger impact on the area. In recent years, the Kona real estate market has seen prices and appreciation trend upwards. One of the most luxurious destinations in the country, Kona's value has risen accordingly. This growth appears to be sustainable, and in line with other favorable market trends.
According to Realtor.com, the average sales price in the Kona real estate market is $1,073,977, which is far and away above the national average. In fact, Kona sales prices are more than three times the national average. The Kona housing market boasts a much higher average than the rest of Hawaii as well, which is just over $635,000. This increase can be attributed to the location, which boasts desirable oceanfront land properties. Oceanfront property, however, will fetch a much higher sales price, with listings varying anywhere from $1,000,000 all the way to $20,000,000. This inventory is slowly depleting, and the area needs new construction to jump-start buyer interest. Fortunately, there has been enough activity and interest to push the market forward for the past five years.
Home prices in the Kona real estate market are approximately $2,929,226, which is a shocking 173 percent higher than the average sales price. Sales figures suggest that Kona is currently a soft seller's market, but demand and inventory would have us believe that it is a stronger seller's market than we have been led to believe. With 346 recent transactions and 358 properties currently on the market, real estate activity has been brisk. Over the past 30 days, both list and sales prices have increased, signaling that home values may continue to rise. It is partially due to these equity gains that buyers are pushing this market forward. The serene neighborhood and exotic surroundings also create demand unlike anywhere else in the country. Any way you look at it, the Kona housing market is one of the hottest in the United States. Its location will always have people wanting to move.
The Kona real estate market revolves around seasonal tourism, which continues to pay significant dividends. With more than 6,000 hotels, the area hosts more than 1,000,000 visitors annually. This plays a large part in creating local jobs. About 10 percent of the population works in fields related to tourism or hotels. Jobs are also created through the retail and service industries, which – in total – account for almost 40 percent of all local employment. The area took a dip when the economy dropped in late 2008, but has since increased with confidence.
The local unemployment number hovered around 6 percent for years before dropping to its current level of 4.8 percent. This number is slightly above the statewide average (3.9%), but below the national number (5.5%). Local population growth has spurred the arrival of many new business and companies in the last decade. During this time, household income has climbed with 72 percent of the population making between $25-75,000 a year. With the national economy getting stronger and the local market growing in population, Kona appears to be on the right track.
The average cost of living for the Kona real estate market over $67,000. This figure is 7.9 percent higher than the rest of the state. This is in line with the higher median income level, as well as higher home prices. Kona real estate is currently in high demand, and often sells in a short amount of time. While properties have a high list price tag, they are still relatively affordable. One of the ways to illustrate this is by the consumer optimism number. At the beginning of 2015, consumer optimism hit an 11 year high. After a temporary lull in the middle of 2011, this figure has taken off and nearly doubled. As long as consumers are comfortable and confident in their employment, they will continue to look at real estate – regardless of the price.
RealtyTrac suggests that there are currently 196 properties on the market in some stage of foreclosure (default, auction or bank-owned). Considering the 255 homes that are currently for sale, foreclosures represent a large portion of the market. Kona real estate investing should find the distressed properties to be a great source for deals. In fact, foreclosures have jumped 55 percent in the last month, and 89 percent over the course of a year. The jump may be attributed to market fluctuation and seasonal adjustments. It is important to note that foreclosures only make up 2 percent off all property transactions in Kona over the last six months. This is in line with the rest of Hawaii, and the rest of the country. Of course, those interested in Kona real estate investing may be more attracted to the discounts these properties offer. Savvy investors may be able to find great deals on distressed properties.
Trulia provides us with the most recent 30 day market snapshot, which identifies a modest 13.3 percent increase in sales prices over the last year. However, actual listing prices have dropped almost $7,000 in the last week. Drops can be seen in the area's most popular neighborhoods, but that is not uncommon. The expansion of the U.S. economy has seen appreciation rates drop in the last year for even the hottest markets. There is no reason to believe that Kona real estate investing won't continue its hot streak.
The Kona real estate market is getting stronger every day. After a brief lull, the area has once again taken its place as one of the most popular vacation destinations in the world. With increased popularity, there is also increased demand for real estate. This demand has pushed home prices and values forward. With stable unemployment and a growing economy, this demand should continue for the foreseeable future.
Kona Real Estate Market Summary:
Current Median Home Price: $2,929,226
1-Year Appreciation Rate: 5.5%
Unemployment Rate: 4.8%
Population: 11,975
Median Household Income: $62,817
Kona County Map: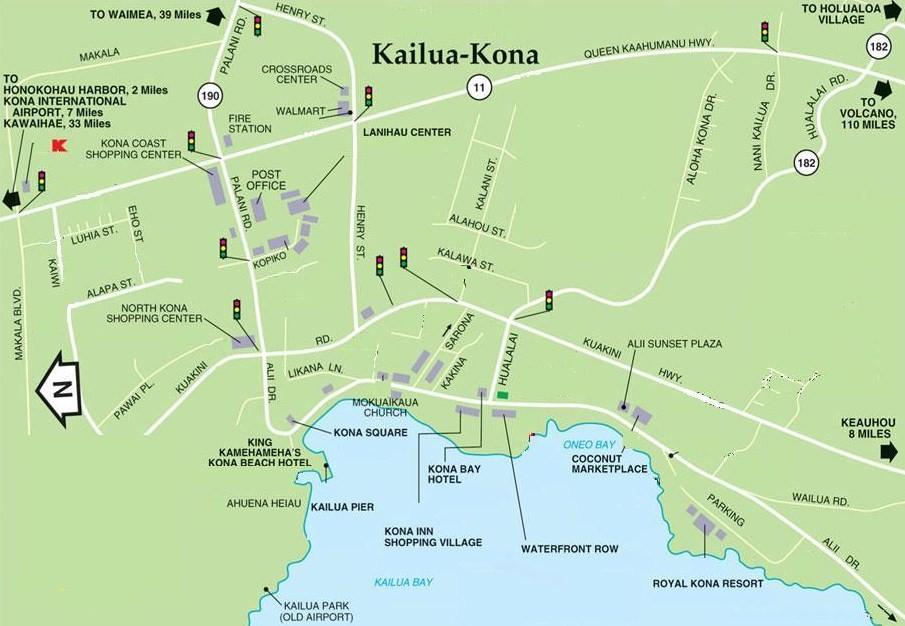 🔒 Your information is secure and never shared. By subscribing, you agree to receive blog updates and relevant offers by email. You can unsubscribe at any time.