Key Takeaways
The Lakeland real estate market is in a unique position to benefit from both a centralized location and relative affordability.
Lakeland real estate investing is expected to realize a surge in activity for the foreseeable future.
Real estate in Lakeland is becoming more attractive to cost-conscious buyers who would rather not live in the more expensive, neighboring cities.
---
The Lakeland real estate market is on the brink of what many expect to be a defining 2019. Following years of stagnation onset by the latest recession, Lakeland's relatively low home values have officially transitioned from the city's Achilles heel to its most redeeming quality. Consequently, Lakeland's close proximity to Tampa, Orlando and the famed Walt Disney World Resort awards cost-conscious consumers a cheaper alternative without sacrificing the amenities of its larger, more established neighbors. As a result, Lakeland has seen an influx of real estate activity in recent years, which bodes incredibly well for real estate investors; so much so, in fact, that Lakeland may end up being one of the best surprises for real estate investors in 2019.
Lakeland Real Estate Market Overview
Median Home Value: $161,000
1-Year Appreciation Rate: 9.4%
Median Home Value (1-Year Forecast): 6.9%
Median Rent Price: $1,200
Median Days On Market: 77
---
[ Thinking about investing in real estate?
Register to attend a FREE online real estate class
and learn how to get started investing in real estate. ]
---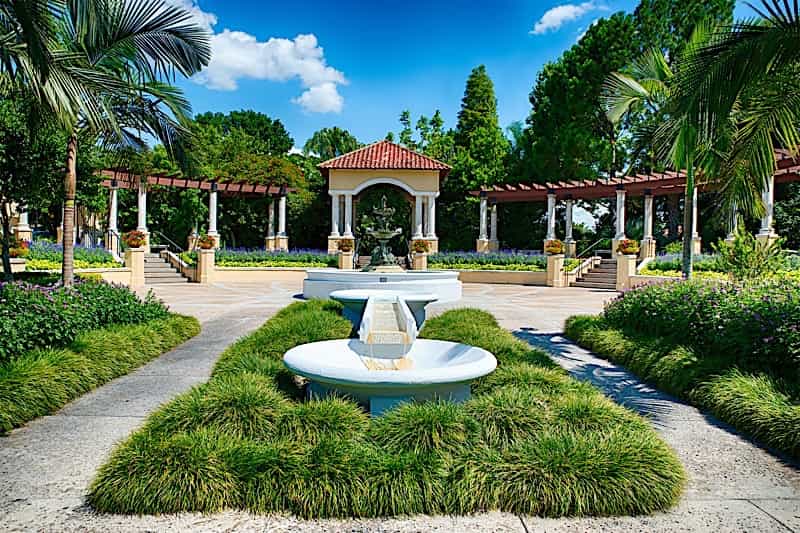 Median Home Price Lakeland
The median home value in the Lakeland real estate market has been on the rise for the better part of a decade. That said, merely suggesting home values have risen wouldn't do the city justice. Since the first quarter of 2012, median home values have actually more than doubled. As recently as February 2012, the median home value in Lakeland sat at a modest $82,700. Today, following years of appreciation, the median home value in the Lakeland real estate market is a markedly improved $161,000, according to Zillow. In the last year alone (December 2017 to December 2018), prices have increased a respectable 9.4%. To put things into perspective, the median home value in the United States increased 7.7% in the last year, and is now somewhere in the neighborhood of $223,900.
Lakeland's recent success in the housing market may be attributed to a combination of factors. For starters, real estate in Lakeland is still relatively affordable, despite growing in price for the last seven years. Perhaps even more importantly, however, is that demand has remained intact. In the face of rising prices, people are growing more and more interested in the Lakeland real estate market. Thanks—in larger part—to its close proximity to Tampa, Orlando and Walt Disney World, many prospective buyers have found their way to Lakeland to simultaneously avoid the higher prices associated with primary cities and still partake in their amenities. If for nothing else, Lakeland is growing in popularity by the day because it is the cheaper alternative to its already established neighbors. Meanwhile, prices will continue to increase as more and more cost-conscious buyers start to call Lakeland home.
Lakeland Foreclosure Statistics
According to RealtyTrac, a popular real estate information company and online marketplace for foreclosed and defaulted properties, there are currently 814 "distressed" properties in and around the Lakeland real estate market. More specifically, there are 814 homes that fit at least one of three descriptions: default, auction or bank owned. The highest distribution of these properties can be found in the following neighborhoods:
33812: 1 in every 266 homes is currently distressed
33811: 1 in every 657 homes is currently distressed
33813: 1 in every 1,263 homes is currently distressed
33805: 1 in every 1,275 homes is currently distressed
33810: 1 in every 1,299 homes is currently distressed
The majority of distressed homes in the Lakeland real estate market are homeowners that have recently defaulted on their mortgages. In fact, 51.5% of the distressed properties in Lakeland are defaults (or pre-foreclosures). That means the majority of distressed homes in the area haven't officially been foreclosed on, but are rather at risk of as much. Auction homes and bank-owned properties constitute the rest of Lakeland's distressed inventory, 24.7% and 23.7% respectively.
While real estate in Lakeland is relatively affordable, distressed properties represent a great opportunity for buyers (Lakeland real estate investors, in particular) to acquire deals at a discount. Therefore, if you are looking to acquire your next real estate deal in Lakeland, you should pay special considerations to pre-foreclosures, or those homeowners that are late on mortgage payments. Identifying them is as simple as taking a trip to the local courthouse, as the data is made public to those who know how to find it.
Lakeland Real Estate Investing
The Lakeland real estate market looks to be at the epicenter of a perfect storm, as a number of favorable economic conditions are finally starting to prop up the housing industry. For the time being, the most promising indicator appears to be the area's affordability, relative to its neighboring cities. If for nothing else, the Lakeland real estate market is considerably cheaper than its closest neighbors Orlando and Tampa. As a result, Lakeland has seen demand increase as people show more interest trading the high prices of Tampa and Orlando for the more modestly priced Lakeland.
The exodus from larger, neighboring cities to Lakeland has spurred demand in a way no other phenomena could, and the real estate market is better off because of it. Though houses have doubled in value in as little as seven years, they are still selling fast, which bodes incredibly well for local real estate investors. Few places, for that matter, are as attractive to real estate investors than Lakeland, as the city not only remains affordable, but also boasts incredible potential. According to Realtor.com, sales growth forecasts predict an additional 5% increase and prices are expected to increase an additional 7.4%. There is plenty to suggest that Lakeland real estate investing is just getting started, and those who position themselves to take advantage of the growing market now could reap rewards for years to come.
Lakeland Real Estate Market Summary
The Lakeland real estate market is in a great position (both figuratively and literally) to take advantage of several recent trends. In addition to serving as the cheaper alternative to both Tampa and Orlando, Lakeland's potential appears unrivaled. Having already seen its home values double over the course of seven years, there appears to be plenty of room for growth. Combined with the influx of new buyers escaping larger markets, Lakeland's price forecasts look to usher in a very encouraging future. As a result, investors that get in sooner rather than later may be able to capitalize on the city's new-found potential.
Have you thought about investing in the Lakeland real estate market? If so, what are you waiting for? We would love to know your thoughts on real estate in Lakeland in the comments below.

---
Ready to start taking advantage of the current opportunities in the real estate market?
Click the banner below to take a 90-minute online training class and get started learning how to invest in today's real estate market!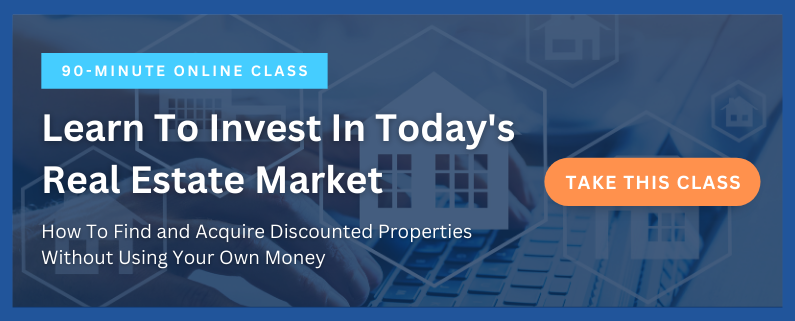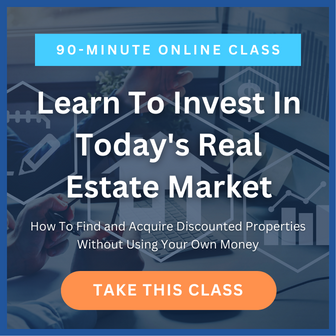 *The information contained herein was pulled from third party sites. Although this information was found from sources believed to be reliable, FortuneBuilders Inc. makes no representations, warranties, or guarantees, either express or implied, as to whether the information presented is accurate, reliable, or current. Any reliance on this information is at your own risk. All information presented should be independently verified. FortuneBuilders Inc. assumes no liability for any damages whatsoever, including any direct, indirect, punitive, exemplary, incidental, special, or consequential damages arising out of or in any way connected with your use of the information presented.