Key Takeaways
Purchasing homeowners insurance isn't required by law, it is strongly advised to do so in order to protect your biggest asset.
The national average cost of homeowners insurance is $1,083.00 annually.
As of 2017, homeowners insurance is no longer a tax deductible according to the IRS.
---
Unless you're an insurance enthusiast, passionate mortgage lender, or numbers fanatic, chances are, homeowners insurance won't have you on the edge of your seat. But whether you're a homeowner or avid real estate investor, understanding the basics of homeowners insurance, as well as which policy and coverage type will meet your needs, is an absolute must.
So let's answer those burning homeowners insurance questions you've been dying to ask and make this as exciting as we can, shall we?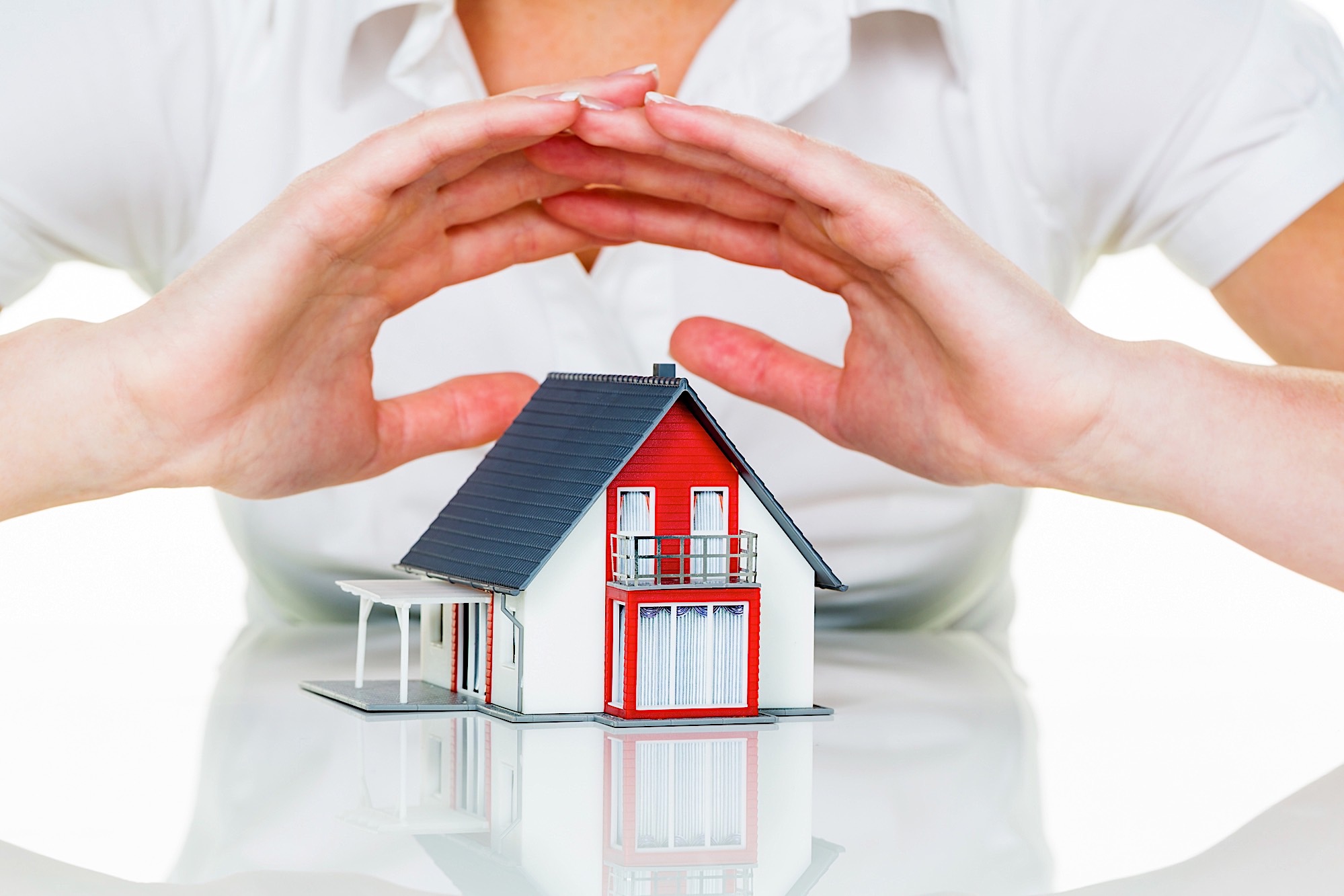 How Does Homeowners Insurance Work & Why Should I Care?
Homeowners insurance works to protect homeowners against disasters, accidents, and other unforeseeable events that could keep them from losing their most valuable asset: their homes. You may find yourself asking, "do I really need homeowners insurance?" After all, you did just spend a hefty sum of cash on your home's down payment as well as other taxes and fees, the last thing you want is an additional expense. So is homeowners insurance absolutely necessary? The short answer is yes and here's why:
While purchasing homeowners insurance isn't required by law, many mortgage lenders will likely require it in order to protect against their investment in you. However, investing in the insurance is still a smart move to safeguard your finances in a number of ways, even if your lender doesn't require it.
Homeowners insurance is important for a few different reasons. Firstly, it can repair your home, yard, and other structures if say, your property was destroyed in a storm or burned to the ground. Perhaps you're a person who is financially free enough to rebuild your home from the ground up out of pocket; but those who can't can rely on their homeowners insurance plan.
Many homeowners insurance plans will also cover the your belongings inside your home (while other plans will even cover those belongings when they aren't in the home). So if your furniture is wrecked in a flood or your wedding ring is stolen while you're on vacation, you could be fully covered.
Lastly, homeowners insurance covers against personal liability issues. Have stairs in your house? Have a dog that barks at the mailman? If someone falls down your stairs or your mail man decides to sue you because Fido took a chomp out of his leg, homeowners insurance will help you cover other people's injuries as well as your legal costs.
Long story short, if you're a homeowner (or even in some cases a real estate investor) you should absolutely care, and invest, in a homeowners insurance policy.
Average Homeowners Insurance Cost
According to a 2018 study conducted by Value Penguin, the average cost of homeowners insurance varies by state; however the national average annual premium is $1,083.00. The research shows the cheapest state for homeowners insurance is Oregon at approximately $48 per month, which is 47 percent under the national average. The most expensive state for homeowners insurance on the other hand is Florida at approximately $171 per month, which puts them at 90 percent over the national average.
Where To Find Cheap Homeowners Insurance
If you're looking to find cheap homeowners insurance, and don't want to move to Oregon, the best thing to do is shop around. There are certain homeowners insurance companies that have a reputation for being on the inexpensive side of things. Amica Mutual Insurance has consistently been ranked as one of the cheapest providers of homeowners insurance while still keeping their customer satisfaction ratings high.
Allstate Corporation has a range of insurance policies that range from cheap to expensive, but they offer an extensive list of potential discounts that can substantially lower the cost of their higher priced coverage options.
Shopping for homeowners insurance should be a task that is performed with careful consideration. Most homeowners insurance companies are willing to help homeowners find a plan that meets their needs and is also in their budgets. When you mind your due diligence and avoid hasty decision making, it is possible to find a manageable coverage plan. There are plenty of online homeowners insurance calculators that will provide homeowners with estimate costs. Take advantage of these tools before hopping on a plan. When working with a homeowners insurance company, be sure you find the right amount of coverage, but avoid overpaying for unnecessary coverage. Lastly, things like increasing the deductible amount can significantly reduce homeowners insurance premium costs.
Homeowners Insurance Calculator
To estimate how much your monthly or annual insurance premium will be, head over to a site like Esurance or Liberty Mutual and take advantage of their easy to use calculators.
Most online calculators ask questions like, "what is your net worth?, "approximately how much would it cost to replace all the belongings in your home?", "approximately how much would it cost to rebuild your home?" and "what is your risk tolerance?" Once you put your answers into their databases, their algorithm spits out which coverages you should consider and their prices.
For example, I used Esurance's calculator and answered "less than $100k" for question one, "$50k to $150k" for question two, "$150k to $299k" for question three, and "medium" for question for question four to the questions above. Esurance told me to consider dwelling coverage for $250,000 and liability coverage for $300,000 with a deductible of $2500.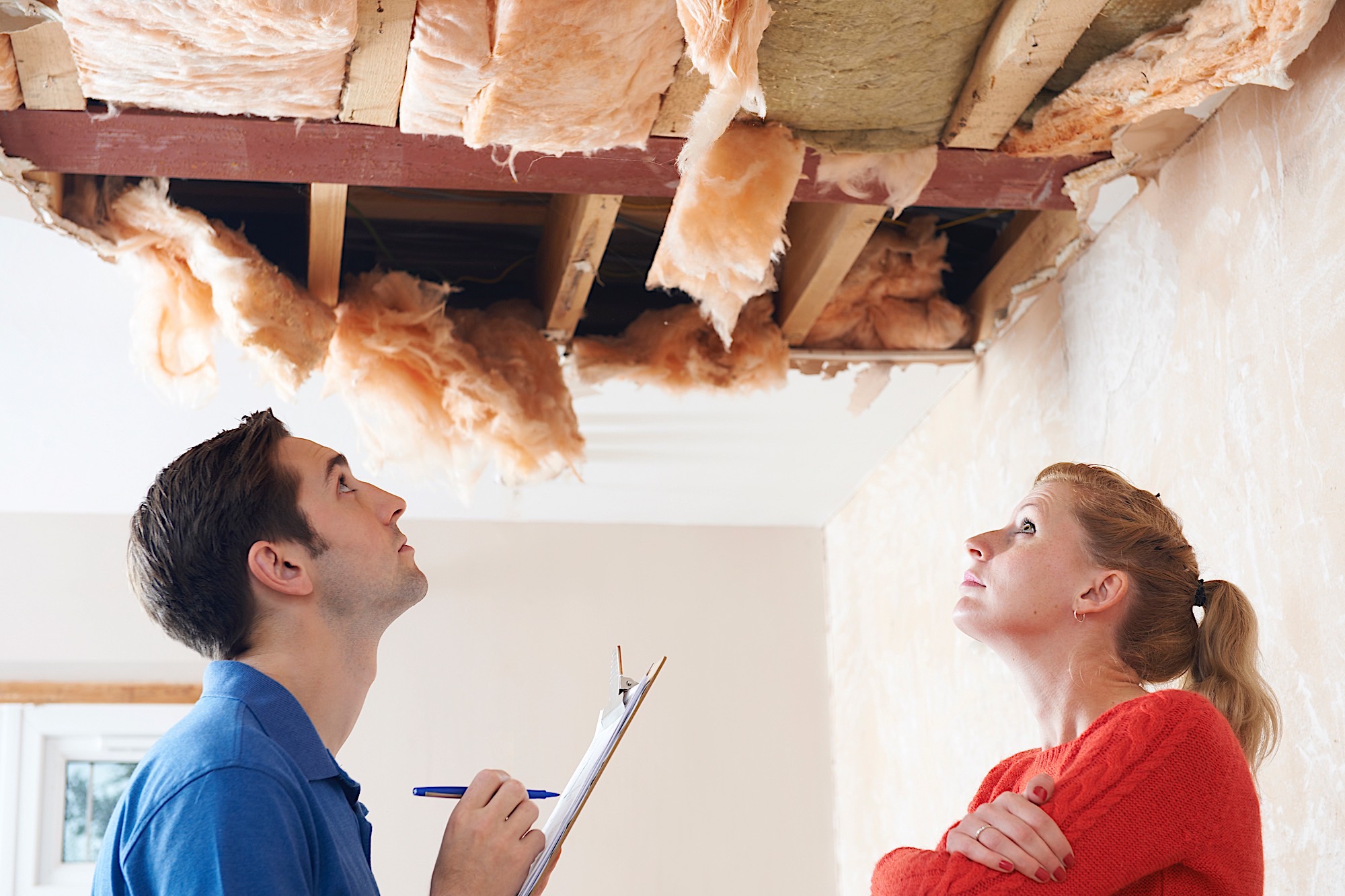 What Is Covered Under Homeowners Insurance?
Plainly put, homeowners insurance typically helps cover your dwelling, personal property, other structures on your property, and liability, as mentioned above; however, you can also have the ability to purchase additional coverage for more protection. For example, damage caused by earthquakes and floods are not typically included in basic homeowners insurance policies, but can be purchased separately at a cost if you live in a place where those natural disasters are more likely to occur.
Let's get a bit more specific, shall we? Dwelling coverage covers damages from fire, wind, lightning strikes, and hail while "other structures" coverage includes a shed, detached garage or fence. Personal property coverage will protect furniture, electronics and clothing and Liability coverage protects against a guest's medical bills, your legal expenses if sued, an injured party's lost wages, and costs of repairing damage you accidentally caused to someone else's property.
Does Homeowners Insurance Cover Mold?
The short answer to the question, "does homeowners insurance cover mold" is yes and no; mold growth is only covered under homeowners insurance if it was caused by a "covered peril". But let's back track. The two most common types of homeowners insurance policies are the HO-2 and HO-3. The HO-2 is less comprehensive and is a "named-peril", which means it covers only a specific list of problems; "a-la carte", if you will. There are 16 perils covered by an HO-2 policy, which include:
Fire or smoke
lightning
Theft
Vandalism
Windstorms and hail
Damage caused by vehicles
Damage from aircraft
Riots
Explosions
Volcanic eruptions
Weight of ice, snow, and sleet
Freeing of household systems
Falling objects
Overflow or discharge of water
Damage from artificially generated electrical current
Sudden tearing, cracking, or bulging of home.
HO-3 plans on the other hand, are considered "open-peril", which means they cover all risks except those on the excluded list, which varies based on insurer.
So let's say mold grew in your home because a pipe bursted and dump gallons of water on your floor and saturated the drywall while you were at work. In this case, mold begins to grow before you can even make a phone call. Because a broken pipe is considered a "sudden and accidental" incident, insurance companies typically will cover the damage.
What if, on the other hand, you notice some mold growing in your shower and you begin to wonder if it is the cause of your family getting sick. This is a situation that would likely not be covered under homeowners insurance. Why? Because insurance companies expect you to take care of your home, which means properly ventilating and cleaning the bathroom.
Does Homeowners Insurance Cover Roof Leaks
Similar to the answer above, homeowners insurance may cover a roof leak depending on whether or not what caused the leak was a "covered peril". If, for instance, a wind or hail storm damaged your roof which lead to a leak, homeowners insurance will likely cover the damage. However, if regular wear and tear or a lack of regular maintenance caused the roof leak, homeowners are on their own.
Hazard Insurance Vs. Homeowners Insurance
Hazard insurance and homeowners insurance are not two separate entities, hazard insurance is something that should be included in your homeowners insurance policy. Hazard insurance refers to coverage of the structure of your home only. "Hazards" include fire damage, hail damage, theft, vandalism, and more — depending on your specific policy.
The main reason people separate hazard and homeowners insurance is because certain lenders may not require a homeowners insurance policy, but they will require hazard insurance at a minimum. However, keep in mind that hazard insurance cannot necessarily be purchased separately from homeowner insurance. So if your lender requires hazard insurance, know that purchasing the most basic form of homeowners insurance will cover "hazard."
Is Homeowners Insurance Tax Deductible?
Unfortunately, as of 2017, homeowners insurance is no longer a tax deductible according to the IRS. There are a number of tax benefits that come with owning a home — the ability to deduct property taxes, mortgage interest payments on your primary and secondary residences, the interest on up to $100,000 borrowed on a home equity loan or line of credit, home improvements required for medical care, and the points paid upon purchasing the home — but homeowners insurance is not one of them.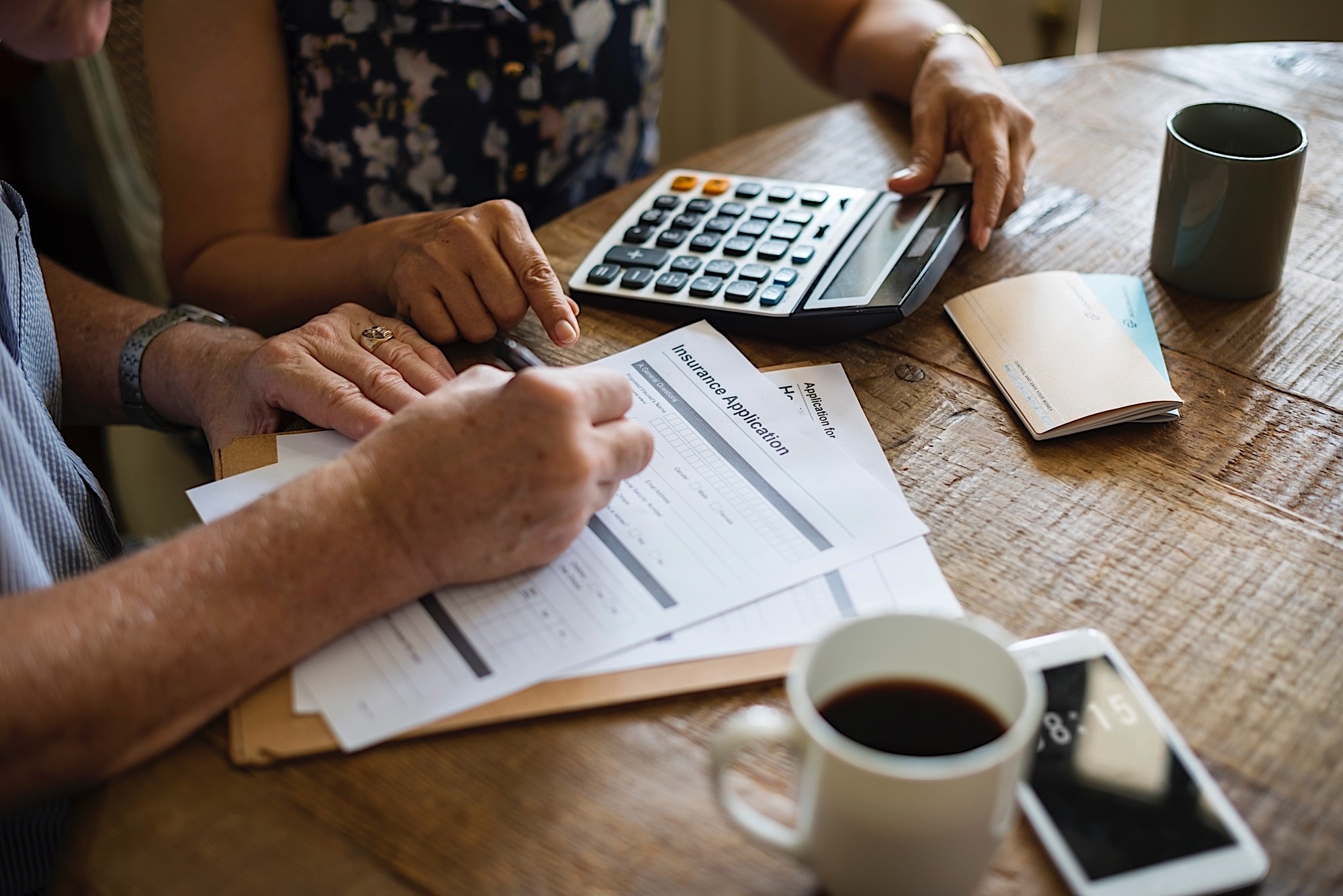 8 Different Homeowners Insurance Policies Explained
HO – 1 Basic: This policy is the most basic of homeowners insurance policies and covers the first 10 perils listed above. It is rarely purchased anymore these days due to the affordability of other (aka better) policies.
HO – 2 Broad: One of the most common policies is the HO-2 policy that covers all perils from the HO-1 policy, as well as falling objects; weight of ice; snow or sleet, freezing of household items; sudden and accidental tearing apart, cracking, burning, or bulging of pipes and other household systems; accidental discharge or overflow of water or steam; and sudden and accidental damage from artificially generated electrical current.
HO – 3 Special: The HO-3 policy is the most purchased homeowners insurance due to its broad spectrum coverage and affordability. Not only does it cover all perils from HO-1 and 2, it doesn't limit coverage only to named perils. This means, your HO-3 form can protect you financially from any and all perils unless your policy specifically mentions them in the exclusions. Note that earthquake and flood insurance are generally excluded on most HO-3 policies and therefore must be purchased separately
HO – 4 Tenants: This policy type, most commonly referred to as "renters insurance, is specifically for renters as it covers only belongings and personal liability and not the building structure (which has to be purchased by the landlord). The HO-4 policy also typically covers additional living expenses should the renter be require to live elsewhere due to temporary maintenance.
HO – 5 Comprehensive: The HO-5 is comprehensive indeed as it will financially safeguard you against almost all perils (again, unless otherwise stated in writing by your insurer). While the HO-5 policy is considered the broadest type of homeowners insurance coverage you can get, it still won't necessarily cover the following: earthquakes; landslides; mudslides; flood; water damage; damage from or infestation of birds vermin, rodents, and insects; neglect deterioration, and general wear-and-tear; settling, shrinking, bulging, or expanding of your home's foundation; your pets and other animals; mold, fungus, and rot; intentional loss; war, government action, and nuclear hazard; ordinance or law; and smog, rust, and corrosion. Note that you may receive partial coverage for the above incidences if they occur suddenly and unexpectedly.
HO – 6 Condo: The HO-6, also known as condo insurance, will financially protect belongings and personal liability. Protection also typically extends to the walls, floors, and ceiling of the unit as well, but not the entire building structure.
HO – 7 Mobile Home: The HO-7 is essential the same as an HO-3 but is specifically designed for mobile homes, which don't fall under regular homeowners insurance coverage.
HO – 8 Older Home: This policy is similar to an HO-3 but with specific changes to better suit older homes. Historic homes and registered landmarks usually carry this type of policy.
How To Change Homeowners Insurance
How to change your homeowners insurance in escrow is simple and can be done in 3 steps.
Read your current policy's terms and conditions. The last thing a homeowner wants to deal with when trying to cancel and change their insurance policy is to get stuck with fees or penalties for canceling before the term expires. If you want to wait until your policy expires to make the change, as oppose to switching mid-term, let your lender know 30 to 60 days in advance so he or she doesn't make your renewal payment through your escrow.
Purchase your new policy. If your switching your homeowners insurance, chances are, you realized you need to up or decrease your coverage and/or you found a cheaper option. Just be sure to shop around thoroughly before making your final decision and also be sure your new policy is fully in place and functioning before canceling your old one.
Notify your lender. Your lender manages your escrow account and is the one making payments in your name towards your homeowners insurance premium from the funds you contribute to your escrow. Prevent future headache by notifying your lender in advance so that he or she knows to pay the right people.
The world of homeowners insurance is a large beast to tackle, but necessary for both investors and homeowners to fully comprehend.
Now that you're officially a homeowners insurance buff, which policy best meets your needs? Answer in the comments below and feel free to pose any other questions we may not have covered here.