Jump To
---
Long distance real estate investing has become a popular option for those who want to enjoy the benefits of investing in real estate, but don't necessarily live in the most desirable market. For example, let's say that you want to earn a rental income, but you live in an area where real estate prices are unattainable based on your budget. This doesn't mean that you need to give up on your dream. With some due diligence and vigilance, you can successfully take advantage of more favorable economic conditions, even when they're not in your own backyard.
To do so, it's important that you do your research. So we broke down the steps it takes to successfully partake in long distance real estate investing.
Do Your Research
Location, location, location! Are you tired of hearing this phrase yet? The reason why it's uttered so frequently is because it's anything but superfluous — market location truly is the deciding factor for whether or not you're making a sound investment. When you're investing from afar, you can really invest anywhere you want, which makes the task a little trickier. When the world is your oyster, how will you choose where to invest? Here's some expert tips to help you formulate a strategy.
---
[ Thinking about investing in real estate?
Register to attend a FREE online real estate class
and learn how to get started investing in real estate. ]
---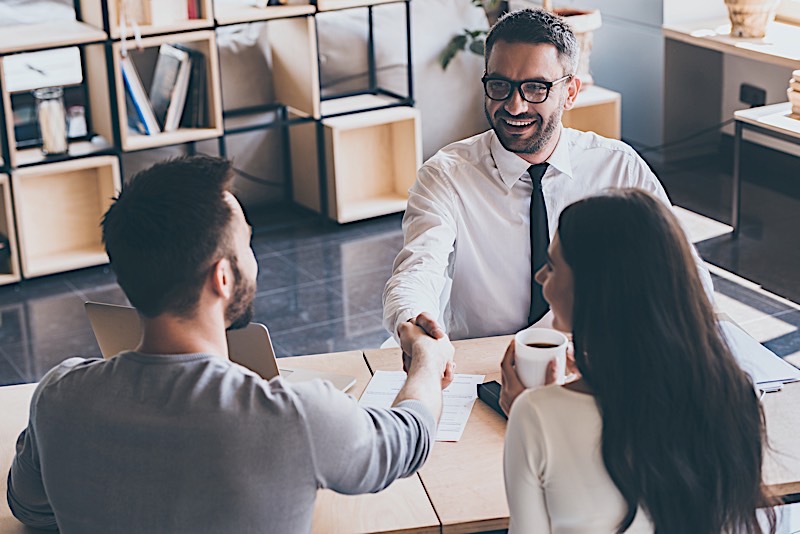 Research the Area
There are hundreds of markets out there, so it can be difficult to narrow it down to just one. However, there are some great market indicators that you can use to filter out any markets that might seem great at first, but might make for a bad investment decision. Here are the benchmarks you can use to identify a great market apart from so-so ones:
A growing population: This is probably your most promising indicator, as a growing population will signal growing demand in the real estate market, no matter what the other conditions might be. Growing demand means that as a real estate investor, you'll have a great supply of buyers and renters who will be willing to pay above market price to beat out their housing competitors.

A good proportion of younger people: When a good number of young people and younger families are represented in a certain market, it indicates that growth in that market is yet to come. In addition, there will be good movement within the market as younger families expand and have shifts in housing needs.

A solid employment level: A strong employment rate combined with burgeoning industries will demonstrate to you that the local economy is not only strong, but likely to improve. A good economy is typically correlated with strong housing demand, which is great for your business.

A presence of good schools and a low crime rate: Good schools and low crime rates indicate an attractive neighborhood that will most likely continue to pull in housing demand, even if economic indicators become uncertain. Investing in this type of market will also help you avoid a high turnover rate.

A low vacancy rate: Vacancy rates are a great way to get a quick pulse on a real estate market. High vacancy rates immediately let you know that the real estate market is problematic, most likely with too much supply and low demand. Unless you can find out a unique reason as to why a certain market has a high vacancy rate that warrants further research, it's best to skip to the next market on your list.
Find Local Partners
Aside from performing your own research, another effective way to do long distance real estate investing is to establish some local allies. Establishing a trustworthy real estate team who live and have experience in the market of your choice means that you'll have eyes and ears to help you out while you're managing your business from afar. The key, however, is in establishing connections with individuals whom you can absolutely trust.
Investors
Teaming up with a local real estate investor can save you a lot of time and effort. They can help you scout deals, negotiate deals, take photographs and even oversee construction projects. However, you'll need to be extremely careful when selecting your partner. Since you will be far away, you'll run the risk of having a business partner who is actively cheating you. However, you can avoid this by conducting extensive interviews, obtaining personal references, and setting up the partnership in a way that incentivizes your partner to work hard on your behalf.
Contractors
Establishing a local contractor that you can rely on will save you a lot of headache, and a lot of money. Without fail, you will need a contractor, from major projects to odds and ends types of jobs. You will drive yourself into the ground if you go through the steps of interviewing contractors for each job individually. In addition, since you won't be there to monitor the execution of projects, you're really going into the jobs blind and have no idea if the information provided to you is accurate or not. This creates the opportunity for you to get taken advantage of. Follow this guide to hiring the right contractor so that you can strike up a business relationship with one trustworthy contractor who you can rely on, on a routine basis. You can ask your local realtor to give you some referrals to help you get started.
Realtors
Although not absolutely necessary, partnering up with a local realtor can be great for your long distance business. They can help you scout deals, access listings on the MLS, and even give you a heads up regarding off-market deals. In addition, if you ever need to sell a property, you'll already have the appropriate professional at your service.
Property Managers
Unless your local investing partner has great property management experience and is willing to serve in that capacity, hiring and working with a property manager (or more) for your long distance investments is absolutely critical. A good property manager will help you find and screen tenants, execute matters of daily operation, collect rent, and oversee any maintenance and repairs. Because this is the area of expertise of property managers, it'll help reduce your stress and help you achieve passive income from afar without having your worries and anxieties keeping you up every night. If you need more convincing on why you should fork up some of your rental income in exchange for a good property manager, read up on the "Should I Hire A Property Manager?" debate.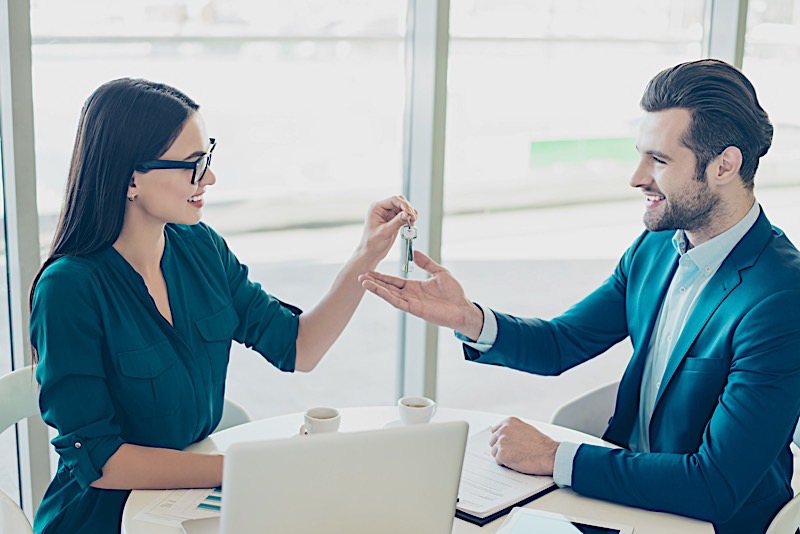 Finding Long Distance Deals
One of the main benefits of building a reliable, talented, "boots on the ground" team for your long distance real estate investing business is to gain insider access to deals in that market. Your local real estate investing partner, realtor and even contractor can all have hawk eyes to find great deals on your behalf. This can include deals listed on the MLS, off-market deals or even wholesale deals. They can provide the research and negotiation that you can't do from afar (taking pictures, overseeing walkthroughs, bidding at auctions, scouting for sale signs), while you can be the overarching authority that runs the numbers, analyzes and makes the final call.
Summary
Running a long distance real estate investing might seem like a big challenge, and it certainly can be at times. However, it is completely attainable by assembling the right team to help execute your vision. The first step is to pick your ideal market by conducting your research, such as comparing indicators and benchmarks. Then, you'll want to put on your networking hat and spend some time putting together a strong team of professionals whom you can trust. Finally, you'll get the help of your newly established team to identify and acquire your first long distance property.
What are some advantages and drawbacks of long distance real estate investing that you've experienced? Share in the comments below!