Everything is negotiable in the real estate industry. You can ask for what you want, and while you may not get it, the option is always readily available. For first-time homebuyers situated in a seller's market, however, options are severely limited.
According to Zillow, a blend of price appreciation and tighter inventory is making it increasingly difficult for first-time homebuyers to enter the market this spring, as less housing inventory means more offers are being made on homes.
"It's going to be a tough home-buying market this spring, especially for first-time buyers or even people looking to move up into a slightly more expensive home," said Svenja Gudell, chief economist for Zillow.
Your Offer: 5 Tips For First-Time Homebuyers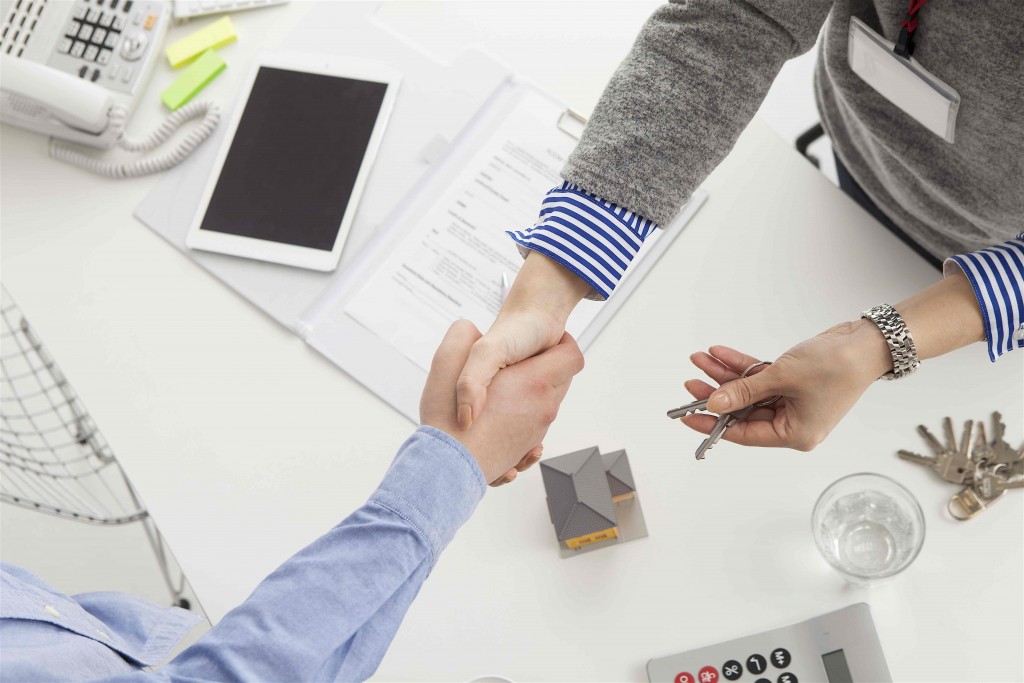 The objective for first-time homebuyers is to make the most attractive offer possible. With more offers on the table than usual, it won't be easy.
"In order to stand out in a competitive market, buyers should get pre-approved for a loan, find an agent who has experience with bidding wars, and consider coming in at the asking price, so the seller knows they're serious," says Gudell.
When the real estate market changes to a seller's market, a homebuyer's strategy must change along with it. Before making an offer, it's important you've done your due diligence. Than Merrill, CEO of CT Homes and FortuneBuilders, has outlined a list of items you'll need to go over before submitting your offer.
For first-time homebuyers ready to pull the trigger, the following tips will not only help you overcome the competitive nature of a seller's market, but ensure your offer emerges victorious:
1. Accommodate The Seller As Much As Possible
Flexibility and a willingness to budge are fundamental parts of the real estate negotiation process, but they are made even more important by a seller's market. With your back against the wall, your offer will need to shine above the rest, and the best way to do that is to make an offer favorable to the seller.
"Keep the offer as clean as possible. Don't put in a lot of contingencies," says Nicole Haley, a Movoto real estate agent in Chicago.
Home contingencies, often referred to as "escape hatches," are generally used to mitigate risks involved in a real estate sales contract. However, these escape hatches have a tendency to give sellers the wrong impression. First-time homebuyers looking to sway sellers should submit an offer that contains the fewest amount of contingencies as possible. This will not only help get your offer approved, but if you get involved in a bidding war it could be your saving grace.
2. Shorten The Terms
While some contingencies are fairly standard, if you intend on making your offer stand out, the key is to shorten the terms. First-time homebuyers looking to add or keep contingencies in their offer should reduce the period of time it will take them to follow through with a purchase. Tips to speed up the loan, inspection and appraisal periods include:
Do the hard work upfront: Ask your lender to assist in getting the automated underwriting (AU) approval. Be upfront with the seller and ask all the necessary questions.
Start scheduling: The minute your offer is accepted, schedule a general home inspection. In addition, ask your lender to order the appraisal once your offer is accepted.
In order to make yourself as appealing to the seller, first-time homebuyers should reduce as much uncertainties as possible. First-time homebuyers can eliminate the need for contingencies and present a clean offer to sellers by exercising due diligence early on in the buying process, as well as shortening the terms to any contingencies they must have. Alternative real estate financing options may also help your chances of getting an offer accepted.
3. Seller Motivation
According to Diana George, founder of Vault Realty Group, home sellers are primarily motivated by one of the following three things: the bottom line (money), a rush to move, and emotional attachment.
For first-time homebuyers, it's important that you uncover the seller's motivation for listing his or her house. Understanding the seller's motivation will not only enhance your offer, but significantly improve your odds of getting approved. To expose a seller's true needs, wants and desires, you'll need to ask them a handful of questions to better understand their situation. Seller motivation questions include:
What is your reason or motivation for selling at this time?
How quickly do you want to sell?
Are you experiencing any financial problems?
"When you know the answers to these questions, you will have a better picture of what is going on with the seller's life and how you can help the seller. It will also help you understand and empathize with the seller's situation so you can hopefully solve some of the problems," says Merrill.
"If you can connect with sellers and help them solve a few of these issues, they will be much more likely to want to do business with you."
4. Cash Offers
The best way to make an impression on the seller is the almighty all-cash offer. In fact, cash is the best real estate financing option out there.  Not only will it give you a huge advantage over other buyers, but nothing says you're serious quite like cash does.
"Sometimes the best way to win a bidding war and avoid paying a higher price is to increase your down payment," says Coldwell Banker agent Robert Pennington. "Sellers favor strong buyers. If you can afford to make an all cash offer, do so. That's almost always a definite way to slam-dunk a sale."
While not everyone can afford it, another option for first-time homebuyers is to increase your down payment. Making a down payment larger than the typical 20 percent will go a long way in assuring the seller you're committed.
5. Establish A Rapport With The Seller
One option many first-time homebuyers fail to recognize is building a rapport with the seller. Since there is no shortage of offers in a seller's market, the need to establish a rapport with the seller is imperative, at least if you want to stand out from the rest.
"Homeowners are emotionally connected to their home," says Pennington. "Even when selling their home, they often feel tied to the integrity of the residence. Because the seller loves the house, they are usually inclined to sell it to someone who will love it too."
Buying a house is still a human experience, and it's important you try and connect with the seller to make a good impression.
For first-time homebuyers, the best way to go about getting your offer approved in a seller's market is to submit a clean, fast offer with little-to-no contingencies. The real estate market is a competitive landscape, but these tips should help to soften your odds. As a homebuyer, are you looking to submit an offer soon?