The Spring Equinox will be here before you know it, March 20th to be exact, so it is important to start making changes around your home.  Whether you are planning to sell in spring, or just want to shed your current home of its winter layers, we've created a checklist that is sure to help you get in the spring spirit.
After being cooped up inside during the cold winter months, sellers should be prepared for some pent-up buyer demand.  According to Time magazine, spring is the season when buyers are most likely to pay the full asking price – likely due to recently cashed tax refund checks – so don't be afraid to ask for what you want.  (Trending Tip: Never price your house with a zero at the end.  A recent study states that people perceive, for example, a price like $382,284 as lower than rounded ones, like $380,000 – even though the rounded price is actually lower.  An asking price with a zero at the end is proven to lower the final sale price by .72 percent and two zeros lower it by .73 percent.  This may not seem like a lot, but depending on the asking price, can add up to thousands of dollars.)
Psychologists say that we make up our minds about a person within the first fifteen seconds of meeting them, and the same holds true when viewing a house.  It is likely that a prospective buyer will decide almost immediately after stepping inside your front door whether they will consider submitting an offer.  So if you intend to sell this spring – or you are just craving a fresh start around your home – the following to do's are a must:
1. Start With The Porch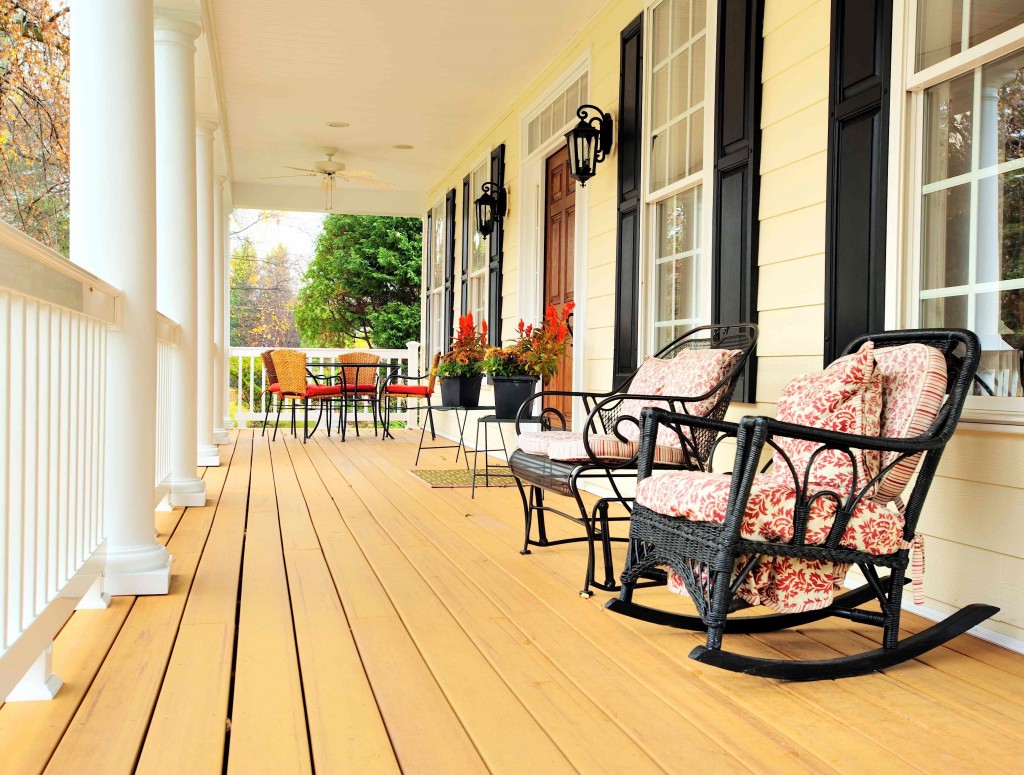 While winter is great for curling up by the fire with a warm blanket, by the time spring rolls around, people are ready to transition to the outdoors.  Even if by March it isn't quite warm enough to relax on the porch, you can certainly make it appear more inviting.  If buyers – or even yourself – can imagine sunbathing on a recently renovated deck or sipping lemonade on an antique porch swing, your home will be far more appealing.  Sweep away the dust and cobwebs, repaint the floors if needed, get a new doormat or put out a few plants, and finally, make sure you've got updated outdoor furniture.  
2. Inspect Your Exterior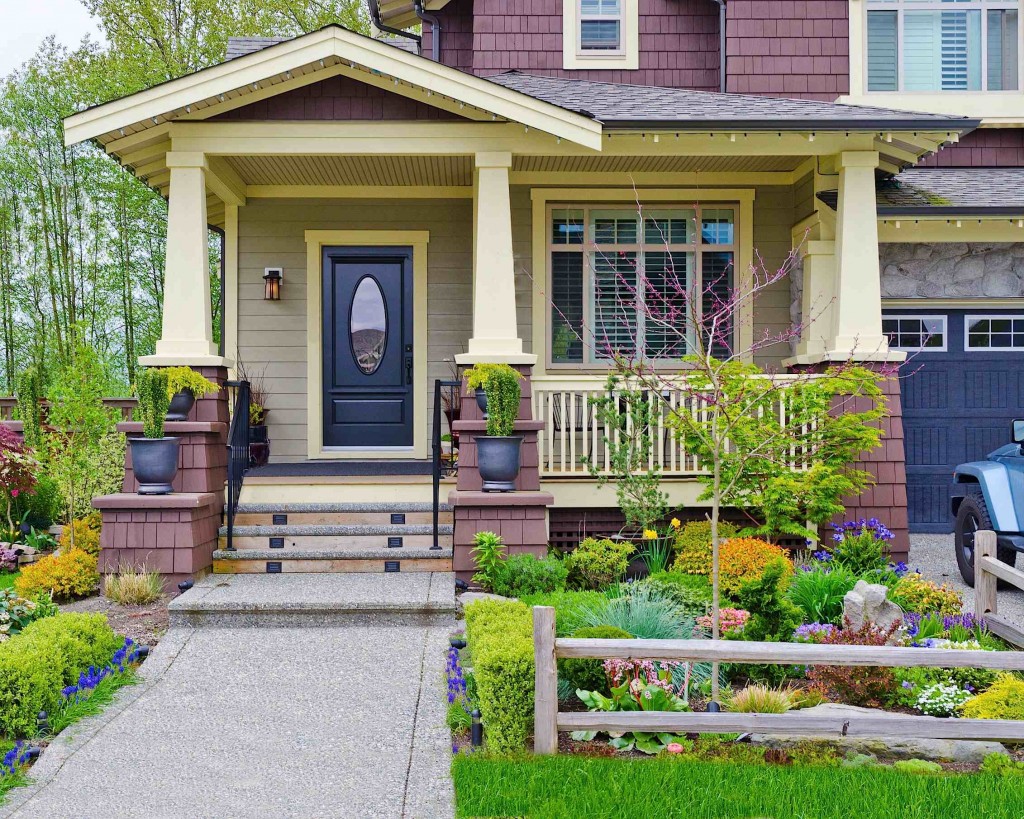 We tend to focus so much on the interior of our homes that we forget about the exterior, which in reality, could be what makes or breaks your sale.  Try to think like a buyer and start viewing your home as they might.  How is the curb appeal? Will a potential buyer be able to see themselves walking up to your front door everyday?  Speaking of front doors, they hold a lot of power.  According to Remodeling magazine's annual Cost vs. Value Report for 2015, a new front door adds on average 96.6 percent of the amount you spent to the value of your home.  This is not to say that you must go out and purchase a new front door, but maybe just slap on a nice coat of paint and call it a day.  Also consider pressure-washing your driveway and front walk and be sure to trim your trees and hedges.
3. Consider Some Renovations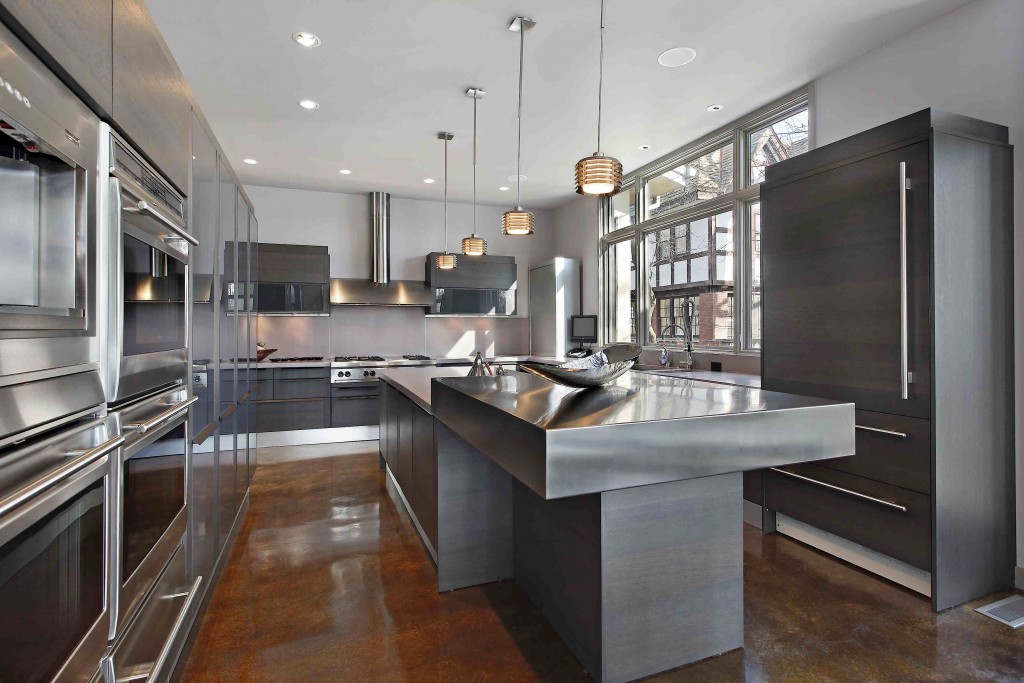 There are a lot of updates and remodels you can do that will bring a great return on investment, while others are not worth your time or money.  Replacing old elements, such as windows and doors will in general yield a better financial return than bigger remodeling projects, like additions.  However, if you do plan to take on a larger venture, kitchen and bathroom updates will bring you the biggest bang for your buck.  
According to the same Remodeling Magazine report, minor kitchen upgrades add 82.7 percent of the project's cost back to the home's value, which makes sense since modern kitchens are currently all the rage.  When buyers walk into an outdated kitchen, they will automatically start calculating the numbers in their heads about how much they will ultimately have to spend on the renovations – not a good start to an open house.  But remember not to get too crazy with the upgrades.  While spending $75,000 to redo your kitchen in your home worth $100,000 might make you a happy chef, it is unlikely to yield $75,000 in value.  Try to shoot for spending about 25 percent of your home's value on a new kitchen and 12 to 15 percent for an updated bathroom.  
Other popular renovations that bring the highest ROI's include: converting an attic into a bedroom or other usable space, adding a pool if you live in areas with nicer weather, replacing windows with french doors to make a room feel bigger, or building a deck to create a more inviting outdoor space.
4. Spring Clean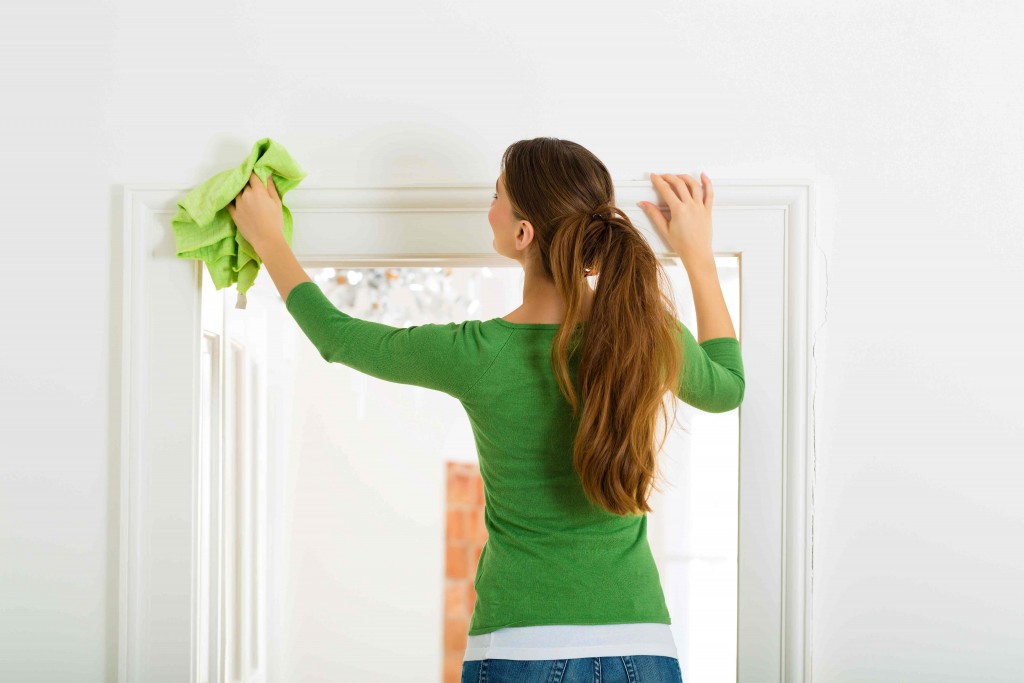 Spring cleaning is not just an excuse to force families together in one giant cleaning frenzy; it has a long history that dates back to the 18th century.  Spring cleaning has multiple origins: It is said to be a Jewish custom that is conducted after passover.  The Chinese culture has a spring cleaning following their new year in attempt to bring their homes back to a clean slate to welcome good fortune.  From a biological standpoint, during winter, we produce more melatonin due to a lack of exposure to light, causing us to be sleepy and inactive.  In spring, we produce far less melatonin and therefore have more energy to complete tasks we normally don't enjoy, i.e. cleaning.  
Before you put your house on the market – or if you are trying to make your home a little more feng shui – declutter.  If you have a mudroom, clear it of all winter attire.  Go through each cubby and drawer and get rid of what you don't need.  Next, clear out your kitchen.  Buyers place a heavy importance on kitchens, so scrub yours down from ceiling to floor and only keep the things you use on a daily basis out in the open.  Finally, declutter all of your storage spaces.  You are bound to find things you never use, forgot you had, or would like to start using again.  Create a "keep and toss pile" and make sure to be hard on yourself.  
5. Stimulate The Senses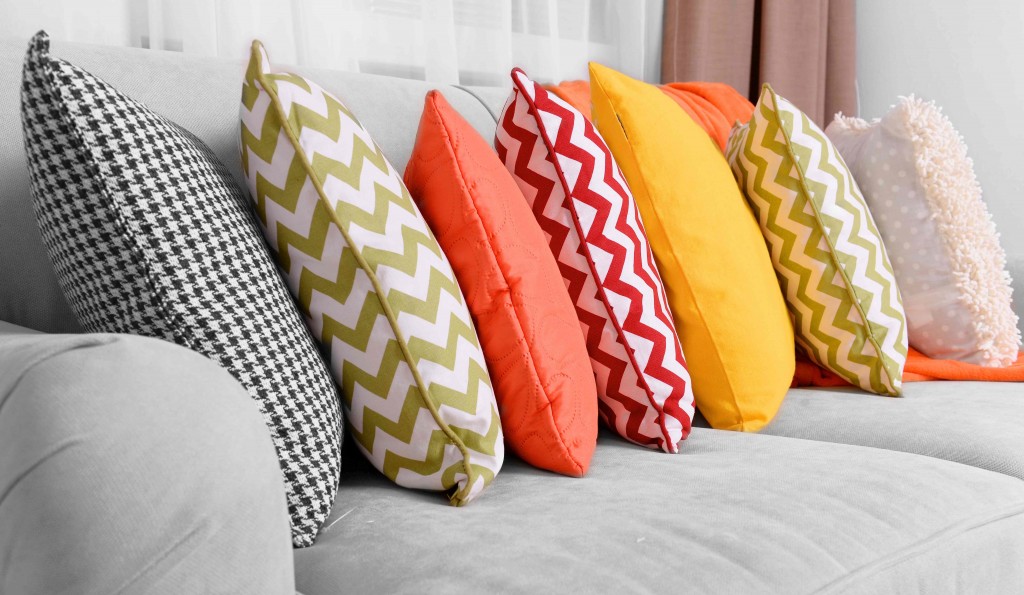 Say goodbye to the dark greens, maroons, and navys; and say hello to the yellows, pinks, and pale blues.  Nobody wants to walk into an open house in springtime to see reminiscence of dark, cold hues.  So replace your pillows and other decor, like towels, couch cushions, and throws with colors that scream spring.  If you really want to get in the mood, consider repainting an accent wall or invest in new wallpaper – both of which are easy to replace when winter rolls around again.  You can even purchase a dozen or so colorful helium balloons to tie to your open house signs.  Balloons build excitement and are likely to draw in a few extra passerbyers.  
Spring is the time to revamp your home. So whether you plan to put your house on the market this spring or not, be sure to cross these five items off your checklist this month.