The "Crusher of the Month" is a peer-voted award given to team members who excel and inspire others to step out of their zone and perform at a higher level.
                                                                                                                                                                                                                                             What Melissa's peers say about how she embodies the CORE values:
"Melissa always tries to do her best in everything she does. I know that she never wants to settle in life. She is constantly working to grow and achieve more." "Melissa attacks her role with tenacity and an enormous amount of energy every single weekend that she is out on the road.  Not only does she do her job flawlessly, but she goes out of her way to go above and beyond her normal duties." "In the time Melissa has been with us, she has done a great job of embracing that her success is only limited by herself; her ability to attack any task, and just handle it is an amazing asset."
Melissa would like you to know that…
"I'm originally from Michigan, but I moved out to San Diego last summer looking for that California sunshine. I've been with FortuneBuilders for a year now. I love traveling, reading, giving back, the beach, and a nice glass of wine. I studied abroad in Dublin, Ireland back in college and I can't wait to travel abroad again soon." Bucket List Items: "I want to start my own business and volunteer in another country at least once a year." "I CRUSH it in my everyday life by always pushing myself to be the best me possible. I'm always striving to learn and improve on a daily basis."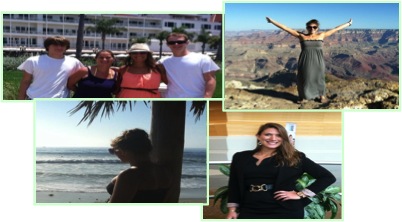 Inspire and Lead * Curiosity * Help Build a Team of Success * Self-Discipline and Accountability
🔒 Your information is secure and never shared. By subscribing, you agree to receive blog updates and relevant offers by email. You can unsubscribe at any time.