Key Takeaways
The median home value in the Memphis real estate market is $84,200.
Memphis real estate investing is happening at a blistering pace, as no other city has a higher flipping rate.
Real estate in Memphis is being flipped in an average of 137 days.
---
The Memphis real estate market has remained relatively quiet for the better part of 2018. That's not to say real estate in Memphis isn't experiencing the same success as the rest of the country, only that it's doing so at its own pace. Homes are still appreciating, albeit at a slower rate, and demand still remains in tact. As a result, real estate investors have found Memphis to be a great market to break ground in.
Memphis Real Estate Market Overview
Median Home Value: $84,200
1-Year Appreciation Rate: 6.9%
Median Home Value (1-Year Forecast): 1.1%
Median Rent Price: $895
Number Of Foreclosures: 915
Days On Market: 36
Under List Price: 3%
---
[ Thinking about investing in real estate?
Register to attend a FREE online real estate class
and learn how to get started investing in real estate. ]
---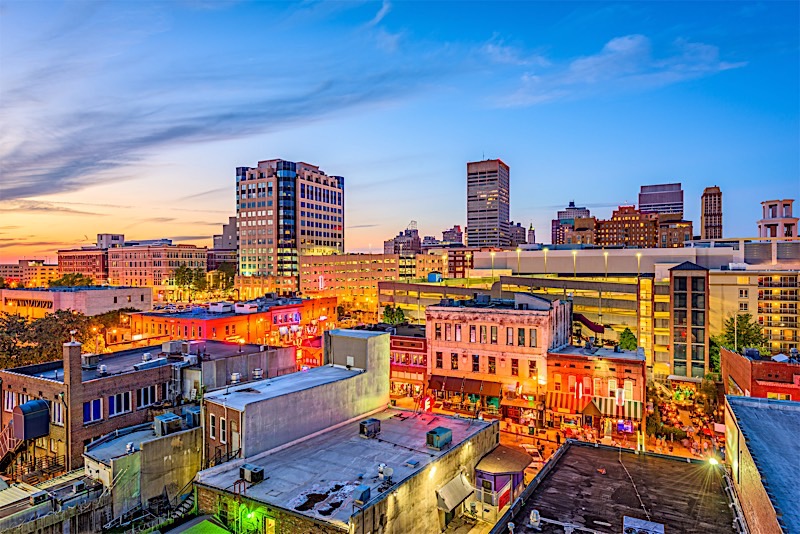 Median Home Price Memphis
The median home value in the Memphis real estate market is $84,200, according to Zillow. Those values reflect a 6.9% increase that took place over the course of the last 12 months, which was only slightly behind that national appreciation rate. Comparatively, the median home value across the United States is resting comfortably at $221,500 after having appreciated by as much as 7.7% in the same time. It is worth noting, however, that activity in the Memphis real estate market appears to be slowing down. While the country, as a whole, is expected to appreciate by as much as 6.4% in the coming year, Memphis real estate is preparing for a more modest 1.1% appreciation rate.
Memphis Foreclosure Statistics
According to the latest data presented by RealtyTrac, the Memphis real estate market is currently home to approximately 915 distressed properties. That means there are nearly 1,000 homes that have already been defaulted on, placed up for auction, repossessed by the bank, or are at risk of falling into foreclosure. As it turns out, the majority of the distressed properties in the Memphis real estate market are what we in the real estate business call a bank-owned home. Otherwise known as real estate owned (REO), bank-owned homes are those properties that have been repossessed by the original lenders, only to fail to sell at auction. More importantly, however, bank-owned homes represent a great opportunity for Memphis real estate investors to land a great deal—if they know where to look, of course.
If you are in the market for a bank-owned property, RealtyTrac has already identified the foreclosure rates for all of Memphis, TN. Per their research, the neighborhoods with the highest ratio of distressed properties are as follows:
38141: 1 in every 644 homes is currently distressed
38125: 1 in every 978 homes is currently distressed
38127: 1 in every 1,022 homes is currently distressed
38128: 1 in every 1,240 homes is currently distressed
38106: 1 in every 2,251 homes is currently distressed
Memphis Real Estate Investing
Due primarily to the city's relatively low prices, Memphis real estate has done its best to capture the attention of investors of every level. Not only is the Memphis real estate market already affordable, but it should continue to be so for the foreseeable future. As I already alluded to, Memphis real estate isn't expected to appreciate at nearly the same level as the national average in the coming year, 1.1% and 6.4% respectively. That said, real estate in Memphis represents an affordable opportunity to buy, and many really estate investors have already taken notice. If for nothing else, Memphis currently boasts one of the highest home flipping rates in the country.
According to Attom Data Solutions' most recent Home Flipping Report, "Among 140 metropolitan statistical areas with at least 50 flips in Q2 2018 and a population of at least 200,000, those with the highest home flipping rate for the quarter were Memphis, Tennessee (9.7 percent); Clarksville, Tennessee (8.2 percent); Atlantic City, New Jersey (7.9 percent); York, Pennsylvania (7.7 percent); and Las Vegas, Nevada (7.7 percent)."
Not only are Memphis real estate investors flipping real estate at a higher rate, they are also flipping homes faster than nearly everywhere else. According to Attom Data Solutions, "The average time to complete a home flip was 186 days for flips completed in Q2 2018." However, Memphis real estate investors did their best to drop the average. In fact, investors in Memphis flipped homes in an average of 137 days.
Those looking to get in and out of properties relatively quickly may want to consider the Memphis real estate market. That, combined with the area's affordability, looks to spell great news for investors of every level.
Memphis Real Estate Market Summary
The Memphis real estate market isn't quite as hot as the rest of the country, but that's not to say it doesn't have a lot working in its favor. Real estate investors, in particular, should appreciate the city's relatively affordable housing. Additionally, there appears to be plenty of demand, as flips in Memphis are selling at a faster rate than anywhere else in the country. When all is said and done, Memphis appears to be a great entry market for investors looking to get in on the ground floor.
Have you thought about investing in the Memphis real estate market? If so, what are you waiting for? We would love to know your thoughts on real estate in Memphis in the comments below.
---
Ready to start taking advantage of the current opportunities in the real estate market?
Click the banner below to take a 90-minute online training class and get started learning how to invest in today's real estate market!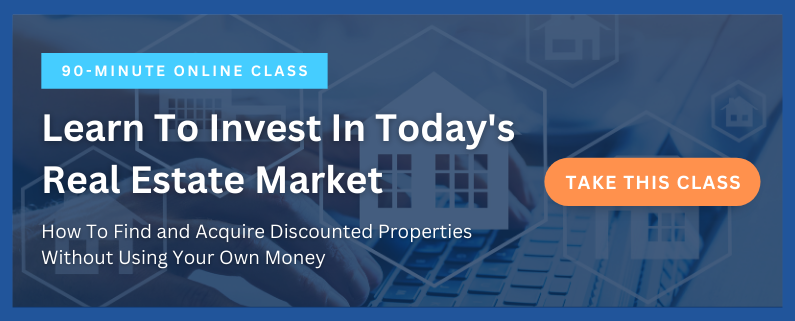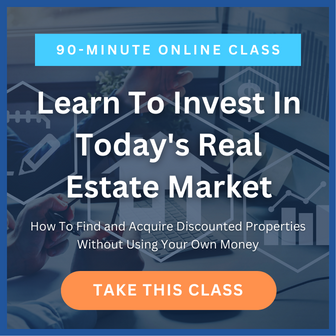 *The information contained herein was pulled from third party sites. Although this information was found from sources believed to be reliable, FortuneBuilders Inc. makes no representations, warranties, or guarantees, either express or implied, as to whether the information presented is accurate, reliable, or current. Any reliance on this information is at your own risk. All information presented should be independently verified. FortuneBuilders Inc. assumes no liability for any damages whatsoever, including any direct, indirect, punitive, exemplary, incidental, special, or consequential damages arising out of or in any way connected with your use of the information presented.