Key Takeaways
The Modesto real estate market is relatively neutral, and doesn't necessarily favor buyers or sellers.
Real estate in Modesto hasn't kept pace with national appreciation for at least a year, but that may be a good thing for investors.
---
The Modesto real estate market appears to be benefiting from its close proximity to two of the country's most prolific housing markets: San Jose and San Francisco. As the considerably cheaper alternative, real estate in Modesto has become more attractive for those looking to escape the high prices that have become synonymous with the Bay Area. Meanwhile, prices haven't appreciated on the same level as the national housing market, making the area favorable for both buyers and sellers. In fact, Modesto is one of the few California cities that is more neutral than anything else. As a result, the area still has a lot to offer Modesto real estate investors who are either looking to buy or sell.
Modesto Real Estate Market Overview
Median Home Value: $295,500
1-Year Appreciation Rate: 3.7%
Median Home Value (1-Year Forecast): 2.6%
Median Rent Price: $1,595
Average Days On Market (Zillow): 87
---
[ Thinking about investing in real estate?
Register to attend a FREE online real estate class
and learn how to get started investing in real estate. ]
---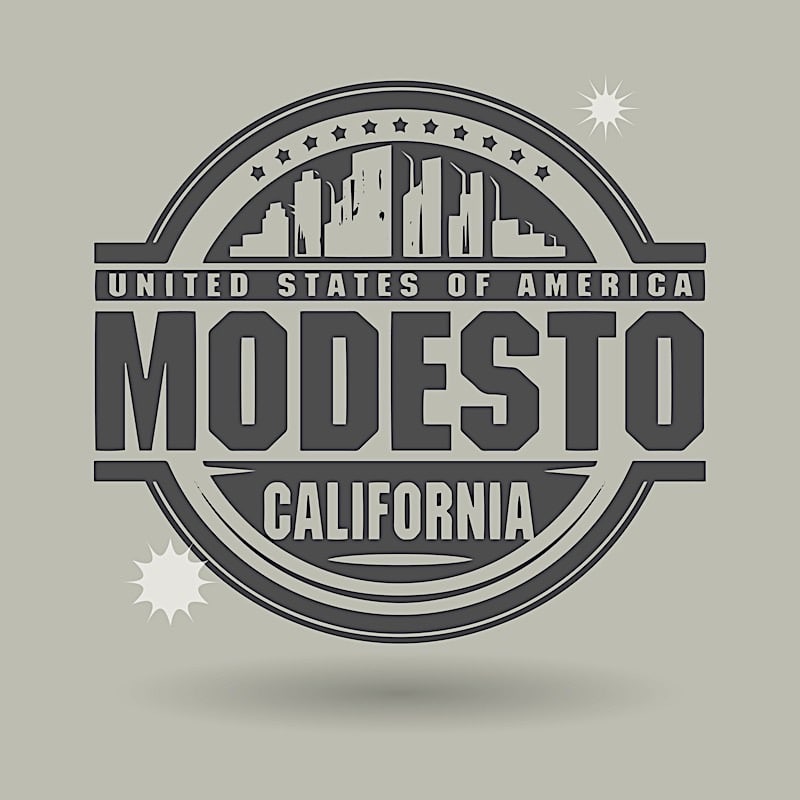 Median Home Price Modesto
In as little a one year's time (March 2018 to April 2019), the Modesto real estate market saw its median home value increase by as much as 3.7%. As a result, today's median home value in Modesto is $295,500. To put things into perspective, the median home value in the United States is $226,700, after appreciating by as much as 6.6% in the last year. What's more, median home values across the country should increase at a faster rate than Modesto in the coming year, 4.1% and 2.6% respectively.
Real estate in Modesto doesn't exhibit worse fundamentals than the rest of the country; but instead demonstrates that it's more of a neutral marketplace. While the majority of the country is currently living in a seller's market, Modesto real estate leans in favor of neither buyers or sellers. As a result, the same supply and demand issues facing the rest of the country aren't as apparent in Modesto, which bodes well for the city's future. If for nothing else, Modesto has initiated the return to normalcy the rest of the market is expected to do sometime in the near future.
Modesto Foreclosure Statistics
There are currently 188 homes in the Modesto real estate market in some form of distress, according to RealtyTrac. Each of the homes identified by the online marketplace for foreclosed and defaulted properties falls into at least one of three categories: default, auction or bank owned. While foreclosure filing are actually up in the last month (from February to March), they are actually 11% lower than this time last year.
Of the distressed homes identified by RealtyTrac, the overwhelming majority (58.9%) are pre-foreclosures. That means most of the distressed homes in the Modesto real estate market haven't officially been foreclosed on, but are merely at risk of being foreclosed on. Below you'll find the neighborhoods in Modesto with the highest distributions of distressed homes:
95357: 1 in every 965 homes is currently distressed
95358: 1 in every 1,157 homes is currently distressed
95350: 1 in every 1,381 homes is currently distressed
95356: 1 in every 1,478 homes is currently distressed
95354: 1 in every 1,907 homes is currently distressed
Modesto Real Estate Investing
Investing in Modesto real estate looks to be an attractive move for investors at the moment. Very few cities, for that matter, saw sellers realize higher home price gains from the time of purchase than Modesto homeowners did in the first quarter of 2019. According to Attom Data Solutions' latest Home Sales Report, qualifying the "cities with the highest average home seller returns in Q1 2019 were San Jose, California (84.1 percent); San Francisco, California (70.9 percent); Seattle, Washington (63.1 percent); Modesto, California (59.7 percent); and Salt Lake City, Utah (56.5 percent)." Coming in at number four on the list, the Modesto real estate market nearly doubled the national average. In fact, the average homeowner who sold in the first quarter of 2019 realized a 31.5% return, or an increase of $57,500 since the purchase.
Modesto's appreciation rate has played well to the advantage of local real estate investors. It is worth noting, however, that increases in home value are still expected to occur. Therefore, it's not too late for investors who have missed out on previous increases. If anything, buying Modesto may result in even more appreciation potential, albeit modest potential.
Modesto Real Estate Market Summary
The Modesto real estate market isn't on the same level as it's neighbors: San Francisco and San Jose. However, it does have one thing working in its favor: neutrality. While the overwhelming majority of the national housing market is currently in a seller's market, Modest appears to be taking a more neutral position. Current indicators suggest real estate in Modesto doesn't favor buyers or sellers, but rather both, which bodes well for investors in the area.
Have you thought about investing in the Modesto real estate market? If so, what are you waiting for? We would love to know your thoughts on real estate in Modesto in the comments below.

---
Ready to start taking advantage of the current opportunities in the real estate market?
Click the banner below to take a 90-minute online training class and get started learning how to invest in today's real estate market!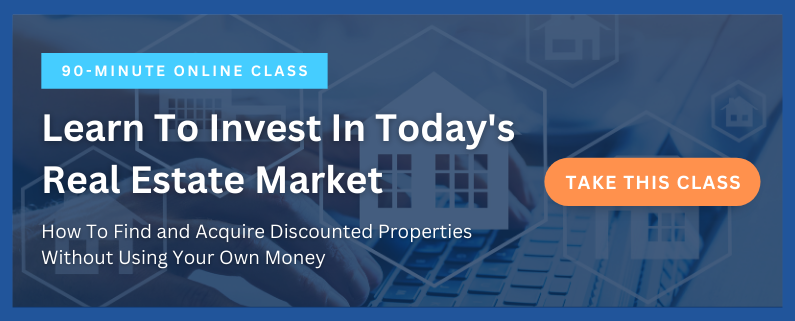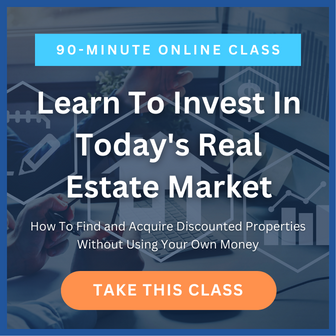 *The information contained herein was pulled from third party sites. Although this information was found from sources believed to be reliable, FortuneBuilders Inc. makes no representations, warranties, or guarantees, either expressed or implied, as to whether the information presented is accurate, reliable, or current. Any reliance on this information is at your own risk. All information presented should be independently verified. FortuneBuilders Inc. assumes no liability for any damages whatsoever, including any direct, indirect, punitive, exemplary, incidental, special, or consequential damages arising out of or in any way connected with your use of the information presented.