Several steps in the home-buying process can make things run smoother for everyone involved. One step that is commonly overlooked is the process of getting a mortgage pre-approval before submitting offers. Getting pre-approved often takes as little as a few days, but it can go a long way in getting your offer accepted and speeding up the closing timeline.
As the real estate market continues to heat up, homebuyers should consider getting pre-approved before ever touring their first property. That way, they know exactly what price range to look at and can make a concrete offer when the right home presents itself. Keep reading to learn how to get pre-approved before you start the home-buying process.
What Is A Mortgage Pre-Approval?
A mortgage pre-approval is a document issued by a lender stating the amount a homebuyer would be able to borrow when purchasing a property. The pre-approval process verifies the potential homebuyer's income, credit score, assets, and more to determine if they are eligible for a home loan. Lenders will then estimate the necessary down payment, loan amount, and interest rate for homebuyers when shopping for properties.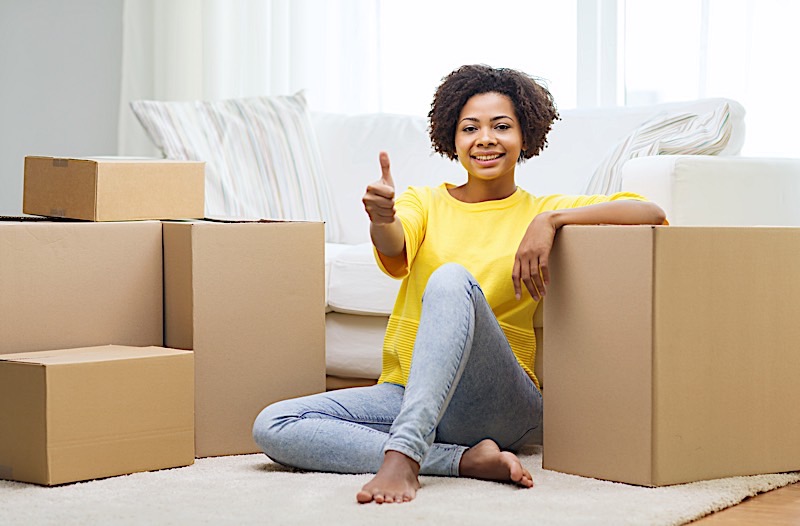 Why Get Pre-Approved?
The pre-approval process is crucial for homebuyers because it allows them to shop around for the best mortgage lender. By searching for a pre-approval with a few different lenders, buyers can find the best interest rate and loan amount they will be eligible for. In addition, this provides a better frame of reference for the future monthly mortgage payment, which can be crucial when establishing a price range.
Pre-approval letters also go a long way when buyers are ready to make an offer on a home. These letters demonstrate to real estate agents and sellers how serious you are about buying a property. Some agents even require pre-approval letters before starting a home search, though it all depends on who you are working with. Essentially, pre-approval letters can help you set a budget and make serious offers.
Pre-Approval Vs. Pre- Qualification
A mortgage pre-approval and pre-qualification are somewhat similar, and you may hear these two terms used interchangeably at times. However, there is one significant difference that will make an impact when it comes time to submit offers: a pre-qualification does not require a hard credit check. Pre-qualifications require less information than pre-approvals and only review your income and debts. At the end of a pre-qualification, you will receive an estimated loan amount, but no documentation showing your eligibility.
The purpose of a pre-qualification is to give potential homebuyers a better idea of their optimum price range and monthly mortgage payment before shopping for houses. This can be a great way to gauge your financial health and make any adjustments before seeking out a pre-approval and working with an agent. Remember that pre-approvals carry weight during the home-buying process, while a pre-qualification is just a starting point for aspiring homebuyers.
Pre-Approval Vs. Approval
A pre-approval occurs before you submit an offer, but you will need final approval to purchase the house. Note that obtaining a pre-approval does not lock in your loan terms. Lenders will request information about the property before approving the final loan. They typically want to know the following details:
Title Status: The lender will request a title search to make sure there are no ownership claims or tax liens against the property.

Appraisal Value: The appraisal value needs to be verified before lenders approve the final loan. They want to make sure the appraisal price is not lower than the purchase price — as this could suggest a bad investment on their part.

Property Condition: There are certain loan types, such as an FHA loan, that require the property to be in good condition. This essentially means there is no structural or roof damage, which could jeopardize the final loan approval.
---
[ Want to create a roadmap to a financially secure retirement? Register for our FREE online real estate class to learn the powerful wealth building strategies real estate investing has to offer. ]
---
When To Get A Mortgage Pre-Approval
It is a good idea to get a mortgage pre-approval right before you start shopping for homes. These letters are typically valid for 60 to 90 days from the time they are issued. Homebuyers should apply before they want to tour properties and submit offers. Some recommend getting pre-approved anywhere from six months to a year before starting the homebuying process. The reason is that a pre-approval letter can give you a better idea of your potential loan terms. The farther in advance you know this information, the more time you have to improve your finances. That being said, you could opt for a pre-qualification ahead of time and use that as a guide before you ultimately submit a pre-approval application.
What Factors Affect Mortgage Pre-Approval?
Several factors can impact your application when getting pre-approved. It is important to review the information lenders want to make sure you are in good financial standing. Here are a few factors that affect mortgage pre-approval:
Income and Employment: You need to be able to prove that you have a stable income and employment history. Lenders want to verify your salary and see one to two years of W-2 forms. They may also request bank statements and contact information for your employer.

Debt-to-Income (DTI) Ratio: This ratio shows your debts in relation to your regular income. Debts include any outstanding medical bills, car loans, student loans, or other lines of credit. Most lenders want to check that you have a DTI at or below 43 percent before approving a mortgage. Your DTI will also impact your interest rate.

Credit History: Lenders require a hard credit check to verify the number of credit lines you have open and to review your payment history. They want to see a history of making payments on time and verify how much credit you are currently using. The exact credit history requirements will vary based on your lender and loan type, but this will often impact the required down payment.

Loan-to-Value (LTV) Ratio: The LTV is essentially the mortgage amount in relation to the property value. While you may not know the exact purchase price, lenders will typically ask how much you can submit as a down payment to determine the LTV. The LTV will determine whether you are required to pay private mortgage insurance (PMI).
How To Get Pre-Approved For A Mortgage
The pre-approval process will require you to find a potential lender and submit the necessary financial information. The following steps will guide you through the process:
Supply Documentation

Agree To A Credit Check

Wait For Pre-Approval
1. Supply Documentation
The first step in the pre-approval process is filling out an application with your lender. They want to verify all of your financial details before approving a loan amount. To do this, you will need to supply quite a few documents, including:
A Form of Government-Issued ID (passport, driver's license, etc.)

Pay Stubs or Proof of Income

Bank Statements

Two years of W-2 Statements or Form 1065 for self-employed applicants

Income Tax Returns

Asset Account Statements (any investment reports or retirement account totals)

Gift Letter, if the down payment is being supplied by a relative
2. Agree To A Credit Check
Applicants will also need to supply a social security number and agree to a credit check. It is a good idea to review your credit history and score before submitting your application. This will give you a better idea of any potential areas for improvement. A hard credit check will impact your credit history, so buyers typically want to avoid applying more than once.
3. Wait For Pre-Approval
Once you submit all of the supporting documents necessary for your application, the pre-approval process is out of your hands. You will need to wait for the lender's final decision, unless any problems come up. At that point, the lenders will issue you with a copy of the official pre-approval letter so you can move forward with the home-buying process.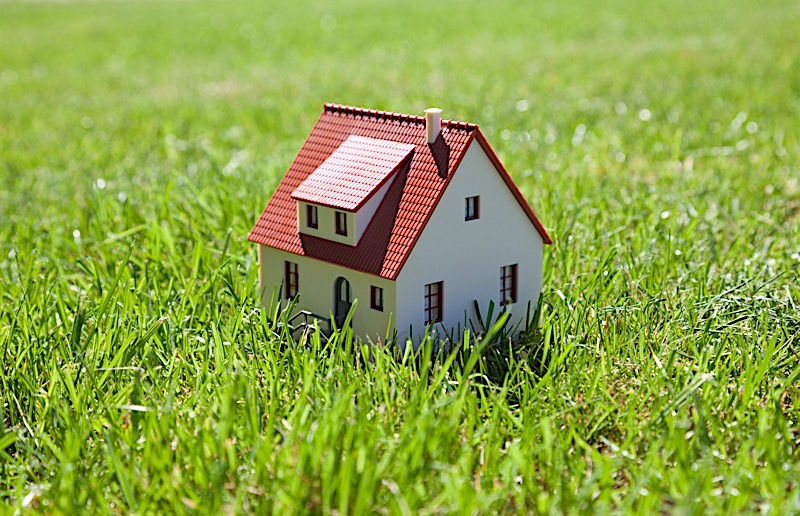 How Long Does A Mortgage Pre-Approval Take?
A mortgage pre-approval takes a few days to review once your application is fully submitted. If the lender needs to request additional information, it can extend this process up to a few weeks. The lender will typically give you a time frame and let you know what to expect.
Summary
A mortgage pre-approval can go a long way during the home-buying process. Not only can this document provide you with a more concrete price range and interest rate, but it also demonstrates your commitment to real estate agents and sellers. Consider using a pre-qualification to gauge your financial health before ultimately requesting a pre-approval. The process is relatively straightforward, though you will need to provide supporting documentation on your finances. With the real estate market moving faster than ever, a pre-approval can help you stand out from other buyers and get you one step closer to homeownership.
Have you ever requested a pre-approval letter for a mortgage? Share your experience in the comments below.
---
Want to learn how to take advantage of the current opportunities in the real estate market?
Whether you're brand new to real estate or have closed a few deals, our new online real estate class covers everything you need to know to help you get started. Expert investor Than Merrill explains the best real estate strategies for today's real estate market to help get you on the path towards a better financial future.
Register for our FREE 1-Day Real Estate Webinar and get started educating yourself on how to invest in today's real estate market!