Meeting with a mortgage lender is a great first step if you're thinking about buying a home but aren't sure where to begin. Getting pre-approved through a lender will give you a better idea of the monthly mortgage payments you can afford. You'll also walk away with a house hunting budget to work with. Keep reading to find out how to get pre-approved for a home loan so that you can shop smarter and put in stronger offers.
What Is A Mortgage Pre-Approval?
A mortgage pre-approval is a letter from a lender that states the type and amount of loan you qualify for. It lets you know how much a lender will let you borrow to buy a home, as well as what your monthly mortgage payments might look like.
The lender will analyze your financial history and credit-worthiness to evaluate your eligibility. Then they'll provide you with a letter that explains your pre-approval.
Why Get Pre-Approved?
Getting pre-approved for a mortgage isn't required, but several important reasons explain why you'd want to.
The first reason is influenced by the competitive environment of the housing market today. Sellers are fielding offers from multiple buyers, so many of them won't entertain offers from buyers who haven't consulted with a lender yet. Obtaining a pre-approval letter will help assure the lender that your offer is valid and that you're likely to get approved for a mortgage.
Second, you don't want to go into the house hunting process blindly. By obtaining a pre-approval, you'll know how much house you can afford based on what your lender is willing to let you borrow. Knowing your maximum purchase price allows you to eliminate listings that are outside budget.
Last but not least, consulting with a lender informs you of your financial readiness for homeownership. In some cases, you won't be pre-approved to buy a house. The lender may find that your credit score is too low or your financial history needs improvement. That's okay! They will provide you with strategies on how to boost your financial profile so that you can get pre-approved in the future. Being informed and setting goals is an important step that gets you closer to homeownership.
Pre-Approval Vs. Pre- Qualification
When working with a lender, you can ask for a pre-approval or a pre-qualification. These two terms are often used interchangeably, but there is a key distinction.
Pre-qualification is the step that precedes pre-approval. A lender reviews your finances, such as your income and debts, and gives you a ballpark estimate of how much they'd be willing to loan you and what your mortgage payments could look like. This is a great step to take when you first start thinking about buying a house but aren't sure if you can afford one.
A pre-approval is the natural next step when you are ready to begin the house hunting process. You'll fill out a mortgage application and provide your Social Security Number. The lender conducts a detailed financial analysis by pulling your credit history, looking at your FICO score, and reviewing your employment history. They also review your loan-to-value and debt-to-income ratios. (Click on the links to learn more about what these two calculations mean for your mortgage.) Then, you'll receive the letter stating how much the lender is willing to lend you.
If you're just starting to think about buying a house but aren't sure how much house you can afford, a pre-qualification is a great place to start. If you feel that you're financially ready and want to start the house hunting process, then obtain a pre-approval.
Pre-Approval Vs. Approval
Once you find the house of your dreams, you'll want to get fully approved for a mortgage loan. Until now, you've had your pre-approval letter, which states how much your bank is willing to lend you to buy a house. This doesn't necessarily guarantee that you're approved.
To get approved, your lender will need to approve several property details:
Appraisal value: The lender will want to make sure that you're not buying a home for more than it's worth. They'll verify this through an appraisal and may not approve your loan if the appraised value of the home is lower than the purchase price.

Property title: Next, the lender will work with a title company to make sure that the seller actually owns the property being sold. They'll also make sure there are no claims or liens against the property that could affect your title.

Inspection: Last but not least, your lender will want a property inspection before they'll allow the loan to close. This step verifies the physical condition of the property to ensure that it is up to standard.
---
[ Thinking about investing in real estate?
Register to attend a FREE online real estate class
and learn how to get started investing in real estate. ]
---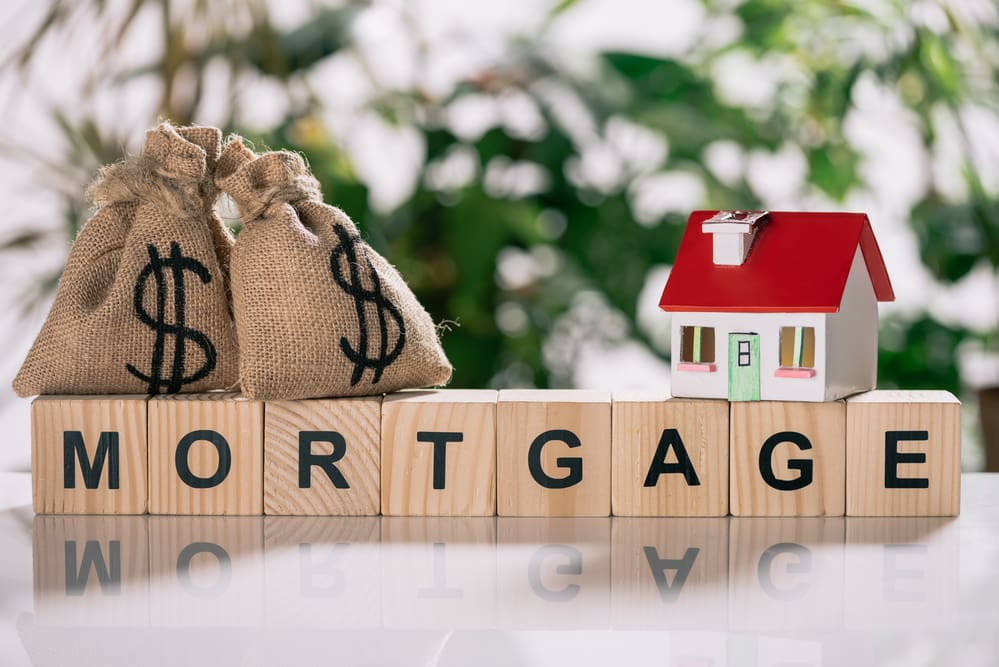 When To Get A Mortgage Pre-Approval
There are two optimal times to get a mortgage pre-approval letter. The first time is between six months to a year before you begin your home search. Going through the process can help you identify any areas of improvement and will give you ample time to improve your credit profile before you begin your search.
The second ideal time to get pre-approved is just before you start home shopping. Letters are valid for up to 60 or 90 days, after which they expire because your financial profile could change. If your letter expires before you find your dream home, you'll have to go through the mortgage application process again. The pre-approval process requires a hard credit check that affects your score, so being intentional about your timing is important.
What Factors Affect Mortgage Pre-Approval?
When a lender reviews your mortgage applications, they are evaluating several factors that contribute to your overall financial fitness. Here are the factors that affect your mortgage pre-approval:
Income
Employment history
Credit history
FICO score
Debt-to-income ratio
Loan-to-value ratio
Together, these factors help paint a picture of your financial responsibility and readiness to become a homeowner. The lender is essentially evaluating how much of a mortgage you can afford while having a low risk of defaulting on your loan.
How To Get Pre-Approved For A Mortgage
Getting pre-approved for a mortgage starts with picking a lender and filling out the provided mortgage application. Before you begin, be sure to spend time comparing lenders and the mortgage products and rates they offer. Once you pick your lender, be ready to complete these steps:
Supply Documentation

Agree To A Credit Check

Wait For Pre-Approval
1. Supply Documentation
Once you submit your mortgage application, you'll be asked to provide a number of documents that verify the information you've entered. Being prepared and organized will make the application process easier.
Gather the following documents required for pre-approval and final loan approval:
Bank statements (60 days)

Pay stubs (30 days)

Tax returns (past two tax filing years)

Form 1065 if you are self-employed

Income tax returns

Financial asset statements (retirement and investment accounts)

Identification documents (driver license, passport)

Divorce papers if you'd like to qualify alimony or child support as income

A gift letter if a relative is helping you with your down payment
2. Agree To A Credit Check
The pre-approval process also requires a hard credit check, impacting your credit score. It's a good idea to obtain your free annual copy of your credit report to check for any errors before you apply for a mortgage.
The lender will evaluate your credit utilization relative to your credit limit and your credit report and history.
Different lenders and loan programs have varying credit score requirements. In general, however, a higher credit score and lower credit utilization ratio will help you secure lower interest rates.
3. Wait For Pre-Approval
After you've completed your mortgage application and submitted your documents, it's time to await your pre-approval. Your lender will evaluate your financial readiness to buy a home during this time. They'll also determine how much they are willing to lend. If you're pre-approved, they will issue you a letter stating this information.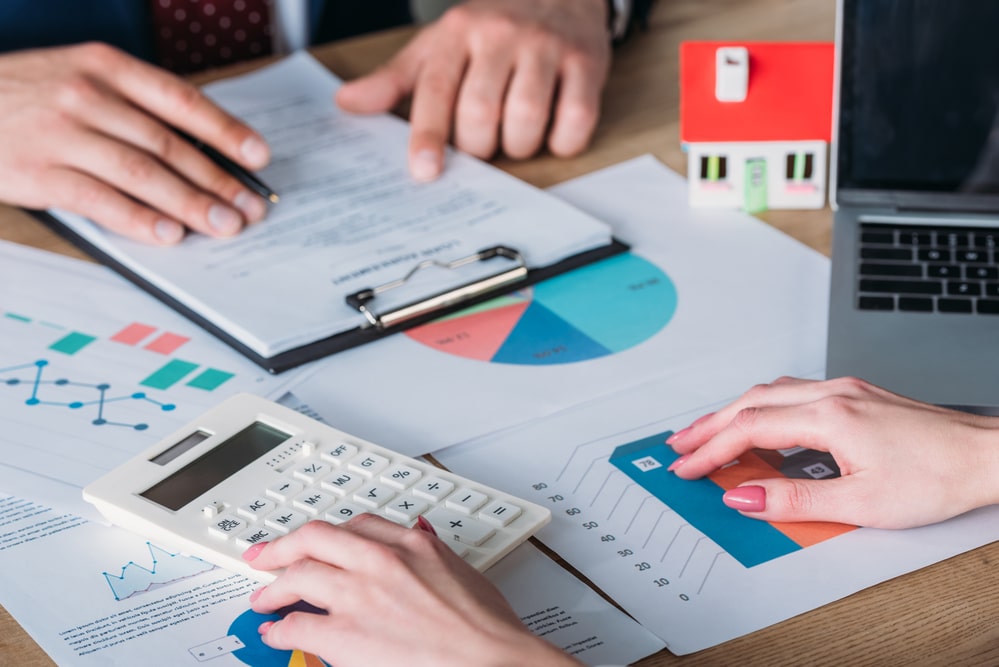 How Long Does A Mortgage Pre-Approval Take?
The length of the mortgage pre-approval process depends on your lender. You could get your pre-approval within one business day, but it usually takes a few business days. Additional income audits or verifications can increase the length of time. The process can move along quickly if you have your paperwork in order and have strong credit and finances.
Summary
In this competitive market, it's a great idea to embark on your house hunting journey after you've gotten pre-approved for a home loan. This will make you an informed buyer. Not only will you know how much house you can afford, you can feel confident when submitting your offer. Sellers are much more likely to consider your offer when they know you've already been pre-approved for a mortgage. If you've been wondering how to get pre-approved for a home loan, you should now know how to get started. We wish you the best of luck in your home search!
---
[ Thinking about investing in real estate?
Register to attend a FREE online real estate class
and learn how to get started investing in real estate. ]
---