Key Takeaways:
---
Real estate investment trusts (REITs) award diversified investors the ability to invest in the entire real estate sector without owning a physical asset. In doing so, REITs grant investors access to real estate assets that specialize in everything from retail and residential homes to healthcare facilities and office spaces. Of the real estate investment trusts made available to today's investors, one appears to be more misunderstood than the rest of its counterparts: mortgage REITs.
Often overlooked and perhaps even under-appreciated by many of today's investors, mortgage REITs work within the confines of a relatively insulated industry with plenty of upside. However, to take advantage of their potential, investors must familiarize themselves with what they are and how to invest in them wisely. The following is intended to provide new investors with an introduction to these wealth-building vehicles so that they too may partake in the benefits of today's best mortgage REITs.
What Is A Mortgage REIT?
To understand what a mortgage REIT is, it is better to first gain familiarity with the REIT sector as a whole. That said, real estate investment trusts are corporations which specialize in investing in real estate (and similar assets). In particular, REITs have developed a reputation for growing revenue through a variety of real estate industries. Whereas traditional companies traded on the stock market make money by selling goods and services, REITs make money by owning, financing, or operating income-producing real estate assets.
Aptly named, mortgage REITs are real estate investment trusts specializing in mortgages, mortgage-backed securities, and related assets. Unlike their equity REIT counterparts, mortgage REITs do not own, manage, and develop properties. Instead, mortgage REITs make money on the interest they charge for providing real estate loans; they leverage large amounts of debt to receive revenue in the form of interest. Or, as Nareit puts it, "their general objective is to earn a profit from their net interest margin, or the spread between interest income on their mortgage assets and their funding costs."
---
[ Want to learn what Active vs. Passive Income looks like for stock investors like you? Find out how you can take advantage of Passive Stock Investing in our FREE webinar! ]
---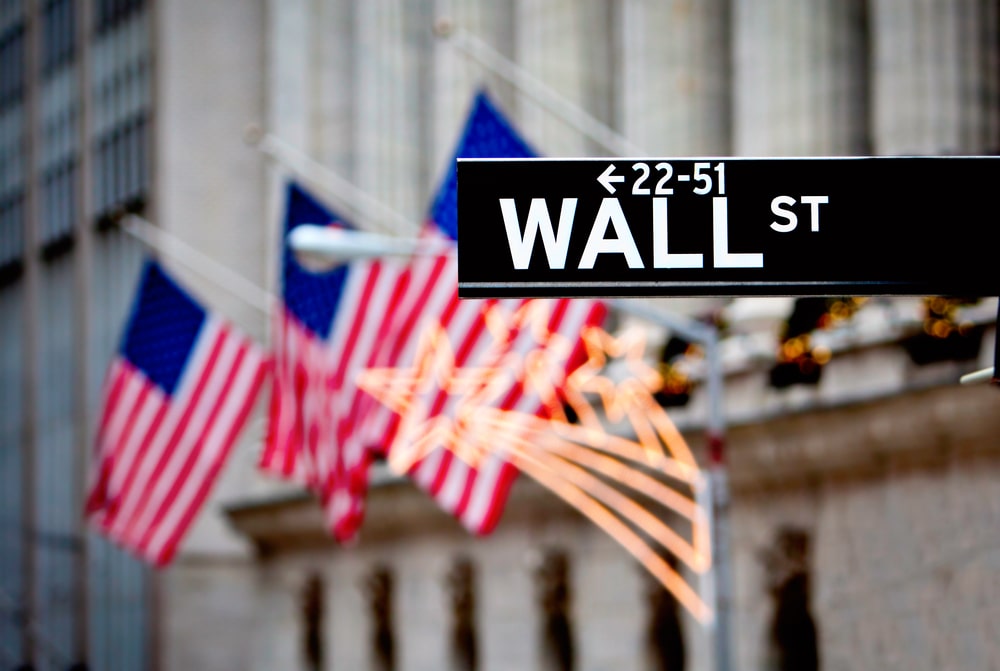 Mortgage REITs Vs. Equity REITs
There are two main type of REITs to be aware of: mortgage and equity. Mortgage REITs, as the name implies, invest in mortgages or mortgage-backed securities. They are known for high dividends, which are generated through interest income. Mortgage REITs are somewhat less common than the alternative, equity REITs.
Equity REITs buy and operate rental properties, and they generate revenue through rent. They are known for the stable income they provide. Both mortgage and equity REITs are required to distribute 90 percent of their income to investors.
How To Invest In Mortgage REITs
Mortgage REITs allow investors to partake in the massively profitable real estate industry without actually having to own a physical real estate asset. Instead of buying prohibitively expensive properties in today's market, those investing in mortgage REITs can actually invest in companies that invest themselves. More importantly, mortgage REIT investors can gain access to a market that has performed historically well for decades. Except for a few years, annual REIT returns have outpaced the S&P 500, dating back to 1972.
The REIT sector as a whole has done well for patient investors, which begs the question: How do I start investing in mortgage REITs?
Investing in mortgage REITs isn't all that difficult. In fact, investing in publicly traded mREITs (mortgage REITs) is as simple as signing up with a brokerage, depositing enough funds, and purchasing shares. That said, the real challenge isn't the act of investing in mortgage REITs but rather choosing the right mortgage REITs to invest in. Therefore, investors must mind their own due diligence. Research is of the utmost importance when deciding which mREITs are a good fit for your own portfolio. Consequently, one of the first things investors need to do is weigh the benefits of mortgage REITs with their risks.
Benefits Of Mortgage REITs
The best mortgage REITs may award investors with several valuable benefits, not the least of which include:
High-Yield Dividends: As a subcategory of the real estate investment trust sector, mREITs are required by law to pay out a dividend. In fact, every company classified as an REIT must payout at least 90% of their taxable income to shareholders in the form of dividends. Still, mREITs have developed a reputation for being some of the best high-yield dividend stocks, even more so than traditional REITs. Whereas the average dividend yield paid by stocks in the S&P 500 is 1.9% and equity REITs average about 5.0%, mREITs pay an average dividend somewhere in the neighborhood of 10.6%.

Diversification: Mortgage REITs allow investors to diversify their equity holdings even further. In particular, investors can invest in real estate without having to physically own a property. Alongside companies like Apple and Amazon, investors can add companies that benefit in different environments. When interest rates go up, for example, mREITs may act as a hedge. Higher interest rates may hurt traditional equities, but mREITs will actually benefit from higher revenues.

Liquidity: Traditionally, investing in real estate can be a lengthy process. The act of buying and selling a home can take weeks, and loan approval can keep parties waiting on the sidelines for months. Throughout a real estate transaction, or even during homeownership, funds are locked up and hard to gain access to. Mortgage REITs, on the other hand, can be traded daily. anyone that needs access to their capital only needs to sell their respective shares, and they will have the cash they need as soon as the brokerage clears the trade.

Helps Provide Mortgage Loans: While less direct, mortgage REITs make it possible for millions of homeowners to get the money they need to buy a house. Therefore, investing in mREITs helps more people secure the funds they need to buy real estate themselves, which is better for the entire economy.
Risks of Mortgage REITs
While REIT returns have produced attractive returns for decades, there are several risks investors need to account for, including, but not limited to:
Tax Implications: High-Yield dividends from the top mortgage REITs are a great way to supplement income. Given enough time and patience, income generated from dividends could eventually replace a nine-to-five. However, it is worth noting that the IRS counts dividend returns as income and taxes them accordingly.

Subject To Interest Rate Volatility: While mortgage REITs thrive in high-rate environments, they are subject to Fed volatility. Therefore, when rates drop, mortgage REITs will take a hit. If for nothing else, a business model centered on collecting interest will lower a company's income potential in a low-rate environment. As a result, investors will want to diversify their portfolios with equities that benefit in times of lower rate, like tech companies.

Individual Property Risks: Since mortgage REITs provide loans for a variety of types of real estate, they themselves are diversified. However, mortgage REITs may loan to properties with their own individual risks in their attempt to diversify. Retail fronts located in mall spaces, for example, took a hit over the course of the pandemic. Still, stores deemed necessary (like grocery stores) remained profitable and able to pay their mortgages. Investors must consider the types of loans mREITs are making before they choose to invest.
3 Best Mortgage REITs To Invest In
There are a great deal of mortgage REITs to choose from on Wall Street, but not all of them are created equal. In order for investors to truly strengthen their portfolios, they need to add the best mortgage REITs:
Annaly Capital Management Inc. (NYSE: NLY)

Arbor Realty Trust Inc. (NYSE: ABR)

Starwood Property Trust Inc. (NYSE: STWD)
Annaly Capital Management
Annaly Capital Management is a mortgage REIT that operates in the real estate sector. More specifically, however, Annaly Capital Management is a diversified capital manager that specializes in financing both residential and commercial real estate. Simply put, this company takes advantage of low borrowing costs and uses the money it borrows to acquire higher-yielding long-term assets, not unlike mortgage-backed securities, non-agency residential mortgage assets, and residential mortgage loans.
With rates near historic lows, the company's net interest margin isn't exactly optimal. However, Annaly Capital Management is a forward-looking company. Annaly fully expects to use today's lower borrowing costs to secure assets that will increase net interest margins as interest rates increase over the next few years. If that wasn't enough, the majority of Annaly's portfolio consists of agency securities backed by the federal government, which mitigates a great deal of risk.
Annaly Capital Management has a lot of tailwinds working in its favor that should last for the foreseeable future; that's in addition to decades of positive performance. Yet, despite its potential, Annaly is trading at a discount. With a Price-to-earnings ratio of 3.70x, Annaly trades well under the Mortgage Real Estate Investment Trusts industry's median of 7.85x.
Arbor Realty Trust
Arbor Realty Trust owns a diversified portfolio of financial assets scattered across the multifamily, single-family rental, and commercial real estate markets. That said, the majority of its holdings are within the multifamily housing sector. As a primary loan provider in a sector with relatively high barriers to entry, Arbor Realty Trust is well-positioned in a profitable industry.
In addition to being an industry leader in a relatively recession-proof sector, Arbor Realty Trust has worked hard to expand its portfolio in recent history. Over the last six years, the company's holdings have increased 29% on a compounded annual basis. Investors can take solace in the fact that Arbor Realty Trust is doing its best to protect its dividends.
With a strong track record and plenty of room to grow, Arbor Realty Trust looks like a great mREIT that can be had at a discount. If for nothing else, it seems fairly valued with a price-to-earnings ratio of 8.60x in a sector that averages about 7.85x. That said, just about everything in today's market seems overvalued, making a fair valuation that much more attractive.
Starwood Property Trust
Starwood Property Trust is a large mREIT that operates, both domestically and internationally, in four primary segments: commercial and residential lending, infrastructure lending, acquiring and managing equity interests in stabilized commercial real estate properties, and loan servicing. With many of its assets in commercial real estate, Starwood Property Trust was hit hard by the pandemic, but it weathered the storm and looks to be in a good position moving forward.
Despite several headwinds created in the wake of COVID-19, Starwood's share prices have done better than recover; they have exceeded expectations. The company has already laid out a three-year plan to facilitate impressive growth, including expansion, new asset classes, and scaling. In addition to the company's impressive performance history, that makes its current valuation look like a bargain.
With a price-to-earnings growth ratio of 2.95x, STWD is well below the Mortgage Real Estate Investment Trusts (REITs) industry median PEG of 5.22x. With a strong valuation and years of expected growth, the company's dividend looks like it can boost investors' portfolios for the foreseeable future.
Summary
While not as well known as their equity counterparts, investors would be wise to pay attention to mortgage REITs. With their diversified assets, high-dividend yields, and the unique ability to hedge in a high interest rate environment, mREITs are a great addition to any investment portfolio. It is worth noting, however, that not all mREITs are created equal. For investors to benefit from their income potential, they must invest wisely. Mind due diligence, and weigh the pros and cons to pick the best assets to add to your portfolio; then, and only then, will mREITs serve as a valuable addition to your holdings.
---
Ready to cashflow your investment portfolio?
Find out how Andy Tanner uses the stock market to generate cash flow with safe, steady investing strategies – no matter what is happening in the overall economy.
Register here for Instant Access to Learn How To Start Stock Investing For Cash Flow, and get started learning how to start a successful investment portfolio today!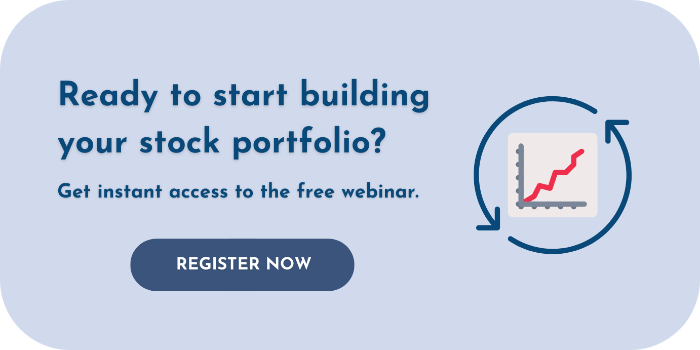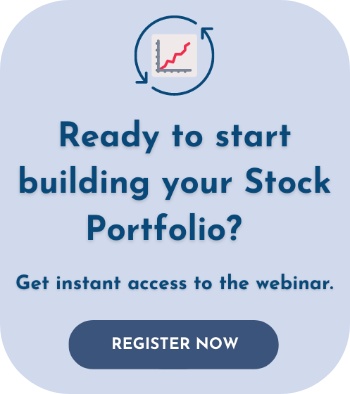 ---
FortuneBuilders is not registered as a securities broker-dealer or an investment adviser with the U.S. Securities and Exchange Commission, the Financial Industry Regulatory Authority ("FINRA"), or any state securities regulatory authority. The information presented is not intended to be used as the sole basis of any investment decisions, nor should it be construed as advice designed to meet the investment needs of any particular investor. Nothing provided shall constitute financial, tax, legal, or accounting advice or individually tailored investment advice. This information is for educational purposes only is not meant to be a solicitation or recommendation to buy, sell, or hold any securities mentioned."