Key Takeaways
The Nashville real estate market can be summed up with one simple word: potential.
Real estate in Nashville is booming, and there's no reason to suspect it'll slow down anytime soon.
Nashville real estate investing has taken off in recent history, but opportunity still abounds for those that have yet to get in on the action.
---
The Nashville real estate market has made incredible strides since the recovery took hold approximately six years ago. For all intents and purposes, Music City is firing on all cylinders and pacing the country's latest boom. Nearly every indicator is better off today than it was a short time ago, and there's nothing to suggest the positive trends won't continue. The city's unique combination of rising prices and rabid demand promote a healthy market most cities would be envious of. It is worth noting, however, that real estate in Nashville owes its recent bout of success to one indicator more than any other: millennial participation. Buyers in their mid-30s have flocked to the Nashville real estate market in order to secure affordable housing, effectively propping up the city's real estate industry. As a result, real estate is in a good place in Nashville, and investors should take note — that is, if they haven't already.
Nashville Real Estate Market Overview
Median Home Value: $255,600
1-Year Appreciation Rate: 10.7%
Median Home Value (1-Year Forecast): 7.6%
Median Rent Price: $1,660
Homes For Sale: 2,232
Recently Sold: 5,705
---
[ Thinking about investing in real estate? Learn how to get started by registering to attend a FREE online real estate class from expert real estate investors. ]
---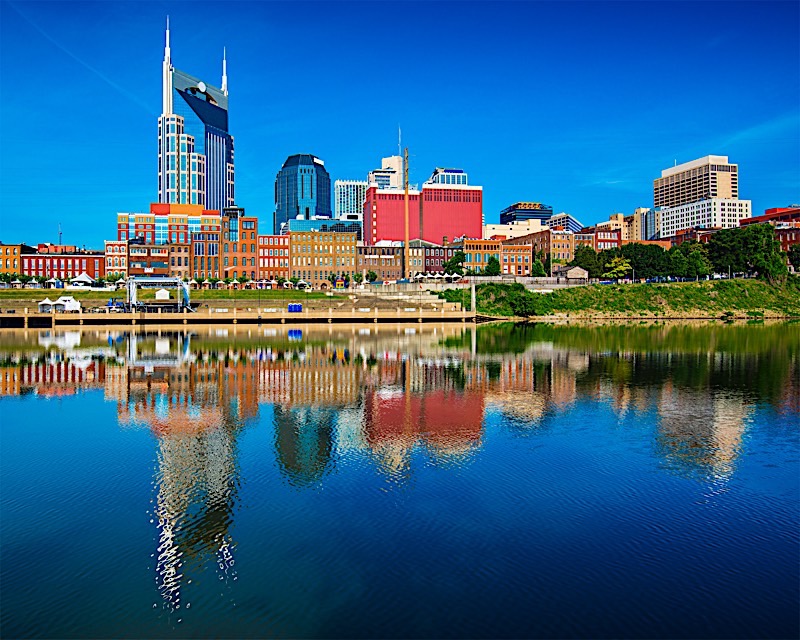 Median Home Price Nashville
Real estate in Nashville has enjoyed the latest recovery more so than the rest of the country, or at least most of it. The median home value in the Nashville real estate market is now $255,600. Today's values aren't the result of fleeting market sentiment, but rather a lasting trend that has continued for the better part of a decade. In the last year alone, the median home value in the Nashville real estate market has increased an astounding 10.7%. To put things into perspective, the national average appreciated at a rate of 8.3%, which is quite impressive in its own right. It looks as if the Nashville real estate market can't help but continue to outpace the rest of the country, as appreciation is expected to once again exceed the national average in the coming year, 7.6% and 6.6% respectively.
Nashville real estate has been the beneficiary of price increases for some time now, which begs the question: why are prices in Nashville increasing faster than the rest of the country? Simply put, Nashville is an up-and-coming market with loads of demand and potential.
Despite increasing prices, however, the Nashville real estate market has managed to capture and keep the attention of millennials, today's largest buying demographic. While prices have increased almost exponentially in the city, millennials still find Nashville to be a value. As a result, millennials have gone out of their way to call Nashville home, further propping up the local housing industry.
Nashville Foreclosure Statistics
According to data presented by RealtyTrac, one of the country's most trusted marketplaces for foreclosed and distressed properties, the Nashville real estate market is currently home to about 148 foreclosures. In other words, there are more than a few properties that have already been dubbed default, auction or bank-owned. More importantly, however, those same 148 distressed properties represent something bigger to investors: an opportunity.
At the very least, there are about 148 properties that Nashville real estate investors may be able to acquire at a discount. That said, there's no reason you couldn't expect to find some discounts of your own — if you know where to look, that is. Some zip codes in the Nashville real estate market, for that matter, have demonstrated an increased propensity for higher foreclosure rates. It stands to reason that investors may have an easier time finding distressed properties if they look in the following neighborhoods:
37218: 1 in every 1173 homes is currently distressed
37207: 1 in every 2097 homes is currently distressed
37216: 1 in every 4313 homes is currently distressed
37217: 1 in every 4500 homes is currently distressed
37209: 1 in every 5316 homes is currently distressed
Of those properties that have been identified by RealtyTrac to be distressed, the majority of them are either up for auction or they are already bank-owned. In all, 56.3% of the homes that have been labeled distressed are actually up for auction, meaning savvy investors may actually be able to get their next deal at a discount if they play their cards right. If auctions aren't your thing, however, a great deal of the foreclosures in Nashville are what we in the business call bank-owned, meaning that bank has already repossessed the home, and may be willing to part ways with it at the right price.
Nashville Real Estate Investing
Opportunities abound for Nashville real estate investing, but only for those with their ear to the ground and insight into where to look. If for nothing else, great deals favor those that can find them. Distressed properties only represent a unique opportunity for today's Nashville real estate investors that can locate the right deals. That being said, what you do with the deal once you find it is equally important. And while flipping strategies have helped prop up the real estate market for the better part of a decade, today's prices may actually promote an alternative strategy: buy and hold rental properties. Nashville real estate investing may look more attractive to those intent on buying and holding, as today's rental prices may actually offset the historically high home values. Even just a year of renting out a property is sometimes enough to offset the relatively high asking prices of today's houses.
*The information contained herein was pulled from third party sites. Although this information was found from sources believed to be reliable, FortuneBuilders Inc. makes no representations, warranties, or guarantees, either express or implied, as to whether the information presented is accurate, reliable, or current. Any reliance on this information is at your own risk. All information presented should be independently verified. FortuneBuilders Inc. assumes no liability for any damages whatsoever, including any direct, indirect, punitive, exemplary, incidental, special, or consequential damages arising out of or in any way connected with your use of the information presented.