Short sale deals are an asset to real estate investors who know how to navigate them. While they can be time-consuming and typically require more work to facilitate than a traditional sale, short sales are also an excellent source for deals with attractive profit margins. For those who want to capitalize on this great source of deals, continue reading to learn more about how a short sale deal works and familiarize yourself with today's best short sales negotiation strategies.
What Is A Short Sale?
A short sale is the sale of a house in which the loan originator grants the homeowner permission to sell the subject property for less than is owed on the current mortgage. As a result, short sales are often used to help homeowners who appear unable to sustain their current mortgage payment schedule. If a homeowner seems unable to keep up with their amortization schedule or has already fallen behind, banks would rather attempt to recoup at least some of their potential losses with a short sale than risk the borrower defaulting altogether.
It is unequivocally better for the loan holder to accept less money at the time of a sale than to repossess a non-performing asset. On the other hand, the owner can avoid foreclosure and the addition of any damaging "blemishes" on their credit report. While banks mitigate risk and owners avoid foreclosure, buyers are often awarded a great discount on short sales—at least if they are familiar with today's short sales negotiation strategies.
---
[ Thinking about investing in real estate?
Register to attend a FREE online real estate class
and learn how to get started investing in real estate. ]
---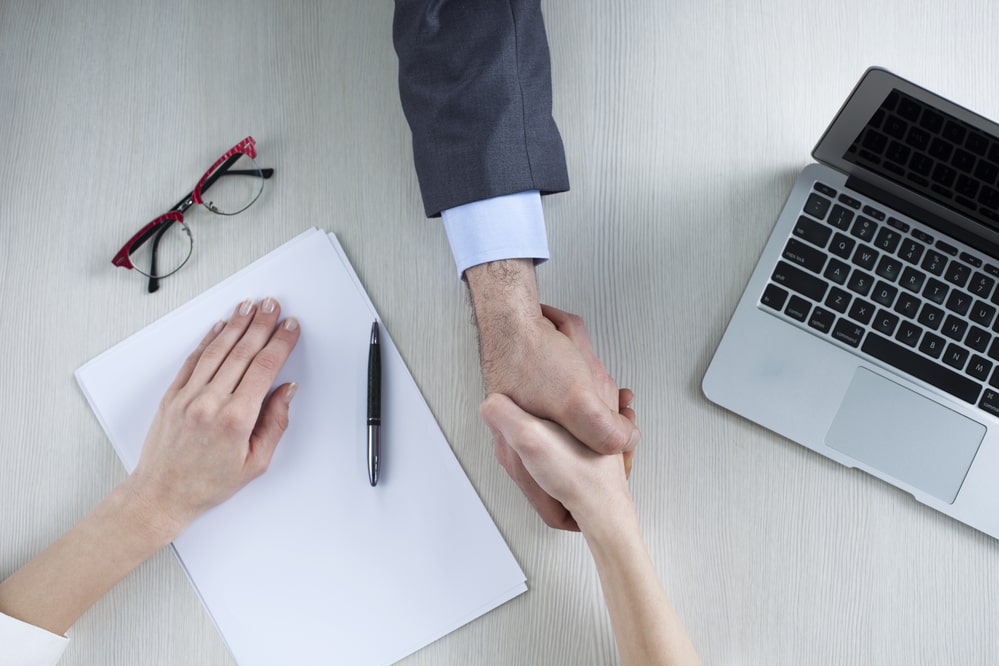 Can You Negotiate A Short Sale?
It is entirely possible to negotiate a short sale, but doing so can be a time-consuming process. Instead of negotiating with the seller alone, as is the case with most traditional sales, short sale negotiations must be approved by the lender, too. The addition of another party to appease makes the process a bit more laborious. To negotiate a short sale, respective buyers will need to know how to work with homeowners and lenders. The next section will cover best practices for how to negotiate your own short sale.
How To Make An Offer On A Short Sale Property
Very few initial short sale offers are accepted, and for those that are,
there is a large amount of negotiation involved. How well you can negotiate will often determine the final price that is accepted. To make sure you put your best foot forward when it comes to making an offer, review the following tips:
Discuss All Options: Before you get too far involved in the process, take a step back and talk to the homeowner. During your initial meeting, lay out all of the options and the processes involved. There are a few instances when a short sale may not be their best option. A loan modification may be a better option in the right circumstances if they can get approval. You also need to find out exactly what is owed on the property. Some homeowners aren't aware of a second lien or may not be aware of their current balance. Before you make an offer, you need to get on the same page and make sure a short sale is the best option for everyone involved.
Look At Comparables: Once the homeowner is on board, determine your offer price. While the property's lender wants to avoid foreclosure, they are also motivated to recoup lost profits. Evaluate your subject property with the comparables to back up your offer price. If your offer is too low, you will be flatly rejected without a counteroffer. If your offer is too high, you may be leaving money on the table.
Submit An Initial Offer: The offer is where the negotiation process begins. How you submit your offer can cause it to be rejected before you even get started. It is important to note that with short sales, you need the lender not only to accept your offer but also the homeowner's inability to pay as well. The lender is taking a loss on the property and wants to be certain that the homeowner is not just dumping the property. They will examine the financials of the homeowner in addition to the cause of late payments. During your initial offer, make sure that the entire package the lender requested is signed and dated by the homeowner. In addition, any bank statements or tax returns must be included. You also will want to look at the contract and make sure it is signed by all parties, and the language is easy for the lender to read. Be sure to also include a repair cost estimate and any deficiencies about the property you can find. Lastly, double-check the contact information you are sending your offer to.
Find A Negotiator: There is a certain segment within the bank that makes the final decision. Typically, the loss mitigation department holds the key to your approval. Within this department, you need to find out who your assigned negotiator is. A few days after you submit your offer, follow up and find out who this person is. They will be your direct contact on the deal moving forward. Having a clear way to communicate with them is critical. Try and get their direct contact information if possible. You can directly ask questions and possibly pick their brain on sales prices. This is a crucial step in getting your offer approved.
Rejection & Counter: As mentioned previously, very few initial offers are accepted. Even if you have the right number, the lender will usually come back at a lower price. This is part of the process that you can't let affect you. With short sale deals, you will hear "no" much more than you will hear "yes." If your offer is rejected, it is not the end of the process. You can counter their counter. If you are confident in your pricing, you can include a listing sheet showing how long the property has been on the market, a proof of funds letter, and a slight reduction in price. You can ask the negotiator what their appraisal came in at or what homes they are comparing yours too. They won't always share this information, but it is good practice to request it. Once you make your counteroffer, you should wait a few days to follow up again.
How Much To Offer On A Short Sale Property
Learning how much to offer for a short sale has less to do with a specific price point and more to do with the art of negotiation. After all, there isn't a universal strategy for making short sale offers—each short sale will require you to work with different people, each of whom will have their own valuation process.
The key is to find out how much the bank will need to part ways with the home. More often than not, your initial offer will never be accepted. Most short sales come with a lot of back-and-forth negotiations. Therefore, you should focus more on why the bank should sell the home—not how much. If the negotiations go well, you will be guided in the right direction. Use the bank's counter to formulate a counter of your own and support it with data. Don't hesitate to remind the bank how much money may need to be spent on the home to bring it up to par with nearby comparables.
Remember, banks aren't in the business of holding onto homes. Non-performing loans are a drain on banks' bottom line, and they are better off selling them before they take possession of them. As a result, those who can convince banks they are better off conducting a short sale will benefit immensely.
How To Negotiate A Short Sale: Tips From The Pros
A good short sale price negotiation strategy is integral to landing a deal. That said, even the most experienced short sale buyers may run into speed bumps every now and then. To give yourself the best odds of successfully negotiating a short sale, try some of these tips:
Work With An Experienced Agent: Prior to even talking with a bank, investors should look to align themselves with an agent experienced in short sales negotiation tactics. At the very least, short sales are timely transactions, even in the hands of an expert. Anything less than working with an experienced agent may be too much of a risk. Therefore, you should vet your agents accordingly. Take your time and make sure you are working with the right agent for the job.
Be Relentless In Your Efforts: Banks are notoriously difficult to work with, which is largely responsible for the lengthy short sale process. That said, prospective buyers should be prepared to stand up for their own position. Go into the negotiation process with a firm but polite stance, and don't back down. More often than not, the buyers' persistence will win out and facilitate a successful short sale.
Start The Loan Process Early: While not always the case, some banks will offer a small closing window to those looking to secure a short sale (sometimes as little as two weeks). Those that have yet to secure funding may find that the window is too short. Therefore, it's a good idea to get the ball rolling on financing as soon as possible—perhaps even before the file is sent for final review.
Remember Who You Are Negotiating With: In the event you are negotiating a short sale, it's important to note who holds all of the cards in a deal. That said, the owner doesn't have the final say in a short sale deal; they need to have the approval of the lender. The proceeds of a short sale are granted to the lender, which means they pull all of the strings. As a result, investors will need to hone their negotiation strategies and place an emphasis on objective facts.
Banks are in the business of making money, and not likely to relinquish it without a fight. Therefore, you'll need to make a good offer. Perhaps even more importantly, there's no tailoring an offer to the seller's motivation. In the end, short sales may be harder to exercise leverage, but it is entirely possible to convince banks that they are better off not holding onto a non-performing asset.
Summary
Real estate short sales serve as some of the best deals with attractive profit margins for real estate investors. A truly great short sale, after all, may offer spreads that can't be found anywhere else in the market. That said, the process of buying a short sale isn't the same as buying a traditional home. There are several differences that warrant your consideration; namely, the short sales negotiation process. Negotiating a short sale is a skill in and of itself, but those that can master it stand to become the recipient of a great deal.
If you know how to negotiate a short sale, you are already ahead of most of the competition.
Short sale price negotiations are a critical component to every short sale transaction.
Knowing how much to offer on a short sale has more to do with knowing what the bank wants than what the home is actually worth.
---
Ready to start taking advantage of the current opportunities in the real estate market?
Click the banner below to take a 90-minute online training class and get started learning how to invest in today's real estate market!