Located a modest 75 miles northeast of New York, the New Haven housing market is receiving a lot of support in the commercial industry. The high costs of the Big Apple, and even Boston, are driving a lot of business to Connecticut, and New Haven is the main beneficiary. There is now a major concentration of biotechnology research companies taking advantage of lower business costs. The industry influx is certainly helping to expand the area's economy, something that has been needed for quite some time.
The state of the New Haven economy has improved dramatically over a relatively short period of time. Momentum from last year was certainly carried over, as improvements were made in five of the eight economic indicators used to measure market health. Unfortunately, economic news these days rarely comes without a caveat, and such was the case with the whole of the Connecticut economy.
While New Haven was able to recover nearly all of its jobs lost during the recession, Connecticut was not so lucky. As of the first quarter, the state of Connecticut has only managed to recoup about 75 percent of its jobs. New Haven looks to be in good standing, but the city will not realize its full potential until the state's economy rights itself. On another note, were it not for New Haven, Connecticut would be worse off. There is no denying that New haven's economy is in a better place than just one short year ago. The same can be said for the New Haven housing market.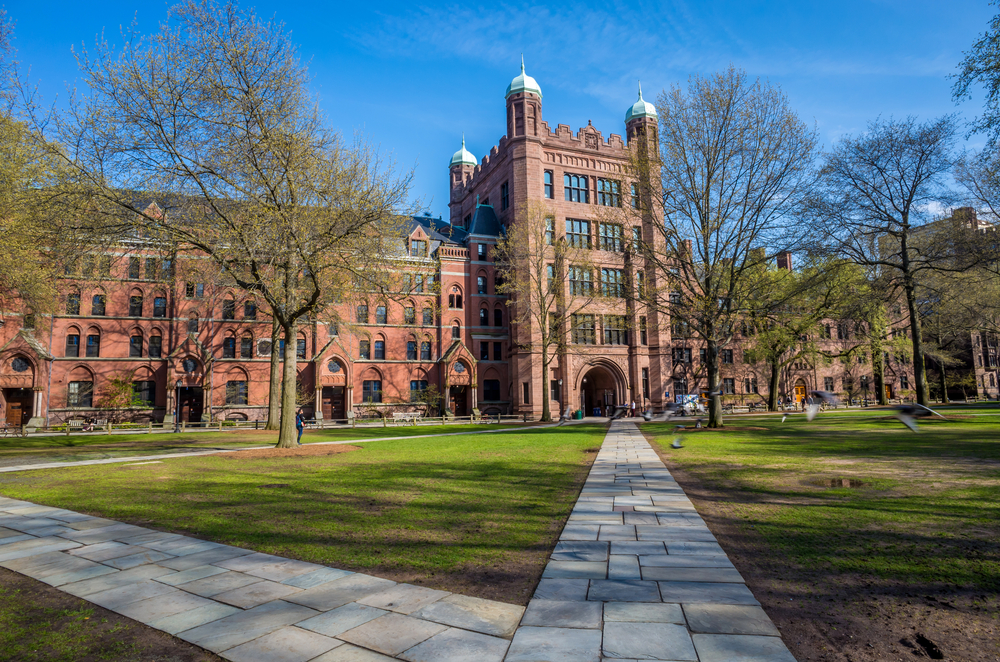 By Zillow's accounts, the average home in the New Haven housing market is worth $155,900. That is well bellow the national average of $203,867. New Haven real estate has experienced a decline of 2.3 percent in a matter of 12 months. Experts believe depreciation will continue to the tune of a 1.4 percent drop in values over the next year. However, a drop in home values is nothing to fret. As recently as the beginning of this year, New Haven was deemed very affordable. More than 60 percent of the local middle class can afford to buy housing in the area.
With attractive price points, New Haven continues to draw the attention of first-time homebuyers, and those that have been unable to save up a large down payment. The attraction is only magnified when you account for the distressed property market. Those interested in New Haven real estate investing should continue to find ample opportunities in the foreclosure market to flip homes.
The distressed property market in New Haven continues to offer attractive opportunities to those who know how to find them. Homes that have been foreclosed on, or that are at risk of foreclosure, have decreased by as much as 62 percent in the last year. However, there are approximately 390 that are still on the market, just waiting to be picked up by the New Haven real estate investing community.
Of the distressed properties on the market, the overwhelming majority are pre-foreclosures, meaning they are simply at risk of being foreclosed on. Homeowners in pre-foreclosure have failed to pay mortgage obligations and are, therefore, at risk of losing their homes. That said, 59.1 percent of all the foreclosures in New Haven are pre-foreclosures. The number of pre-foreclosures, not surprisingly, is down 51.9 percent from this time last year. An additional 27.3 percent of today's distressed properties are bank-owned, which indicates that the lending institution has already repossessed them. The remaining 13.6 percent are scheduled to go up for auction in the near future.
Of course, equally as important as the amount of available foreclosures, is the discount they offer. The New Haven real estate investing community will find the spreads offered by these properties to be more than enough. With that in mind, non-distressed homes have sold for an average of $144,000. Distressed properties, on the other hand, had an average sales price of $81,750. At that price point, distressed properties sold for an average of 43 percent less than non-distressed homes. That is a savings of more than $62,000 per house.
Approximately 9.5 percent of all the homes in New Haven are delinquent in nature, meaning the owners are behind on mortgage obligations. Conversely, the national average is 6.3 percent. Of particular importance, however, is the amount of homeowners underwater. More than 31 percent of the homeowners in New Haven owe more on their property than it is worth. Nonetheless, each of these homes represents an opportunity to get into New Haven real estate investing.
While foreclosures and distressed properties are the hallmarks of a great New Haven real estate investor, it pays to know which neighborhoods to invest in. Thankfully, Trulia has identified the most popular neighborhoods in New Haven. With average listing prices of $232,784 and $281,158; East Shore and Westville are the most commonly searched neighborhoods in New Haven. They are, however, not the only neighborhoods worth looking into. Just recently, the Dixwell area saw its average listing price increase by as much as 39.5 percent in a matter of one week. Not far behind was Newhallville, whose average listing price is now $102,692 – after a week-over-week price increase of 23.2 percent.
New Haven real estate investing will continue to rely heavily on the rental market, as now may be a better time than any to own buy and hold properties. With a vacancy rate of 2.7 percent, the New Haven housing market is overwhelmingly in favor of landlords. According to Market Watch, vacancy rates below 5 percent are generally considered a landlord's market, with demand justifying higher rent. The following areas have the lowest multi-family vacancy rates:
There is no denying the ground that has been made up by the New Haven real estate industry, but that is not to say that it is out of the woods just yet. While things are better than this time last year, New Haven needs to overcome weak demographic trends, a lack of high-technology manufacturers, and a less than encouraging unemployment rate. All things considered, however, the New Haven housing market is trending in the right direction.
New Haven Housing Market Summary:
Current Median Home Price: $155,900
Unemployment Rate: 6.6%
Population: 130,660
Median Household Income: $58,571
New Haven County Map: