Key Takeaways
The Oakland real estate market has found itself the beneficiary of its close proximity to San Francisco.
Real estate in Oakland continues to appreciate at a rapid pace, not unlike the majority of California markets.
Oakland real estate investing may lean slightly in favor of long-term buy and hold strategies, as opposed to short-term rehabs.
---
The Oakland real estate market is one of the hottest real estate markets in a state that has already demonstrated a propensity for increased real estate activity. Due, in large part, to its close proximity to San Francisco, perhaps the most prolific real estate market in the entire country, real estate in Oakland has been placed on a pedestal. Even more importantly, however, demand still remains intact, despite the latest exponential increases in prices; that spells great news for anyone interested in Oakland real estate investing.
Oakland Real Estate Market Overview
Median Home Value: $750,800
1-Year Appreciation Rate: 9.2%
Median Home Value (1-Year Forecast): 7.8%
Median Rent Price: $3,150
Homes For Sale: 209
Recently Sold: 2,100
---
[ Do you control your finances or are your finances controlling you? Find out how real estate investing can put you on the path toward financial independence. Register to attend a FREE real estate class, upcoming in your area. ]
---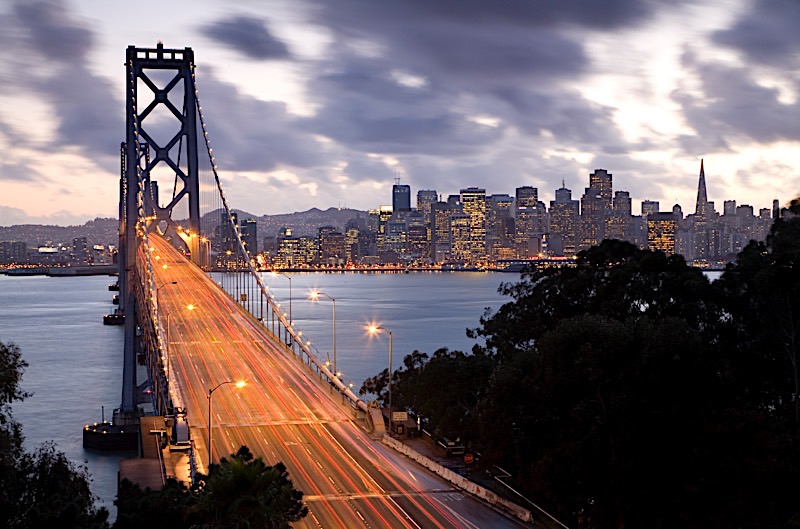 Median Home Price Oakland
Not unlike just about every other market in California, the Oakland real estate market has seen home values increase at an exponential rate. At the end of 2011, median home values had barely eclipsed the $300,000 mark. However, due in large part to the latest recovery and a distinct lack of inventory, Oakland home prices have shot up. In the last year alone, the median home value in Oakland increased 9.2%. What's more, it doesn't look as if the trend will temper anytime soon. According to Zillow, it's not out of the cards to expect prices to increase an additional 7.8% over the next 12 months.
Oakland Foreclosure Statistics
The Oakland real estate market found itself the beneficiary of impressive appreciation over the past six years, which helped return a lot of equity to homeowners. More importantly, a great deal of those homeowners managed to get out from underwater as a result. The increase in Oakland real estate prices actually helped a lot of owners avoid foreclosure, but I digress. It is a sad reality, but a truth, nonetheless: Oakland still has its fair share of distressed properties. According to RealtyTrac, there are about 489 homes considered to be distressed in Oakland. That means there are just under 500 homes that have been dubbed default, auction or bank-owned. More importantly, there are just under 500 opportunities for investors to secure a deal, perhaps even under market value.
Of course, to secure a deal, it helps if you know where to look. Some zip codes in the Oakland real estate market, for that matter, have demonstrated an increased propensity for higher foreclosure rates. It stands to reason that investors may have an easier time finding distressed properties if they look in the following neighborhoods:
94603: 1 in every 1283 homes is currently distressed
94605: 1 in every 1310 homes is currently distressed
94621: 1 in every 1654 homes is currently distressed
94619: 1 in every 1893 homes is currently distressed
94602: 1 in every 2515 homes is currently distressed
Oakland Real Estate Investing
The Oakland real estate market has been fortunate enough to piggyback off of the success of its neighbor: San Francisco. As one of the hottest housing markets in the country, San Francisco has actually served to boon each of its neighboring cities, not the least of which is Oakland. As a result, the Oakland real estate market has taken off. So much so, in fact, that the same inventory crisis facing the rest of the country is magnified in Oakland. Inventory levels, or lack thereof, have simultaneously hampered access and driven prices up. Nonetheless, demand still remains in tact, which is great news for Oakland real estate investing.
It is worth noting, however, that today's high prices don't necessarily favor the famous flipping exit strategies of the past decade, but rather a new strategy: buy and hold. That's not to say profit margins don't exist in the Oakland real estate market, but rather that they are just a little harder to come by. Therefore, I recommend considering buying and holding. That way, Oakland real estate investors may be able to offset today's higher prices with years of rent, and eventually come out on the other end with more cash flow than the average rehab offers.
Oakland Real Estate Market Summary
The Oakland real estate market has found itself the beneficiary of its close proximity to San Francisco. The mass exodus from Golden Gate City resulting from exorbitantly high prices has relocated many people, and the Oakland real estate market is better for it. Demand still remains intact despite exponentially increasing prices, which is great news for investors. And while profit margins may no longer favor rehab strategies, investors could find luck switching to more long-term strategies.
*The information contained herein was pulled from third party sites. Although this information was found from sources believed to be reliable, FortuneBuilders Inc. makes no representations, warranties, or guarantees, either express or implied, as to whether the information presented is accurate, reliable, or current. Any reliance on this information is at your own risk. All information presented should be independently verified. FortuneBuilders Inc. assumes no liability for any damages whatsoever, including any direct, indirect, punitive, exemplary, incidental, special, or consequential damages arising out of or in any way connected with your use of the information presented.
🔒 Your information is secure and never shared. By subscribing, you agree to receive blog updates and relevant offers by email. You can unsubscribe at any time.