The Oakland real estate market in California has come a long way in a relatively short period. However, it is worth noting that real estate in Oakland has been the primary beneficiary of significant tailwinds originating from its neighbor across the bay: San Francisco. As one of the hottest markets in the country, its proximity to the Golden Gate City has undoubtedly increased its potential to both residents and local investors. If for nothing else, the activity responsible for making San Francisco the poster child of the latest market recovery has also made it one of the most expensive places to live in the United States and the world. As a result, the Oakland housing market has seen an influx in interest, not the least of which has worked out very well for local investors with the ability to navigate today's new marketplace.
Oakland Real Estate Market 2022 Overview
Median Home Value: $952,381

Median List Price: $858,688 (+6.1% year over year)

1-Year Appreciation Rate: 18.2%

Weeks Of Supply: 5.1 (-0.7 year over year)

New Listings: 695.6 (-11.2% year over year)

Active Listings: 3,359 (-9.9% year over year)

Homes Sold: 688.8 (+5.3% year over year)

Median Days On Market: 12 (+1.5 year over year)

Median Rent: $2,703

Price-To-Rent Ratio: 29.36

Unemployment Rate: 5.4% (latest estimate by the Bureau Of Labor Statistics)

Population (Metro): 433,031 (latest estimate by the U.S. Census Bureau)

Median Household Income: $73,692 (latest estimate by the U.S. Census Bureau)
---
[ Thinking about investing in real estate?
Register to attend a FREE online real estate class
and learn how to get started investing in real estate. ]
---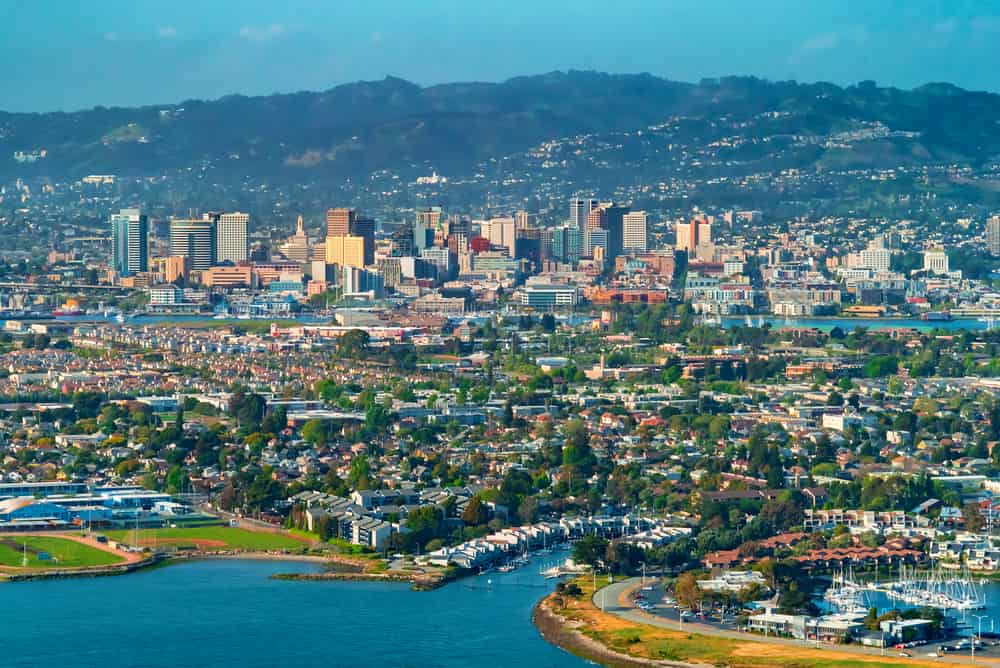 Oakland Real Estate Trends 2022
Not unlike every other real estate market across the country, Oakland has enjoyed a relatively prosperous decade. Since the Great Recession tanked the U.S. housing market around the first quarter of 2012, real estate in Oakland has appreciated for more than nine consecutive years. Today, local home values continue to test new highs, which begs the question: Is Oakland real estate a good investment?
Real estate investors participating in the market in 2012 will certainly tell you their local market has been particularly lucrative. With prices appreciating in the wake of what was a foreclosure crisis, rehabbers had a field day. It is worth noting, however, that the market is shifting. Not only did prices continue to appreciate throughout the pandemic, but a distinct lack of inventory also continues to drive prices higher.
While rehabbers still have the opportunity to run a lucrative business in the local real estate market, new and emerging indicators are making long-term exit strategies more appealing. In particular, historically high home values have left little room for profit margins on flips. In response, investors have turned to alternative exit strategies: long-term rental properties.
Three Oakland real estate market trends, in particular, look as if they will cater more to rental property owners than rehabbers for the foreseeable future:
Interest rates on traditional loans are historically low

Years of cash flow can easily justify today's higher acquisition costs

Inventory shortages will increase rental demand
As of October, the average rate on a 30-year fixed-rate loan was 3.07%, according to Freddie Mac. While up year to date, today's interest rates are still historically low and incredibly attractive. Lower borrowing costs have brought down acquisition costs for those looking to add to their passive income portfolio. At their current rate, mortgage rates will save today's buyers thousands of dollars, and real estate investors will be able to pad their bottom line with years of rent checks.
Lower borrowing costs will help absorb today's high prices, but it's the cash flow potential of real estate assets that make the prospect of owning a rental property even more attractive. With a median rent price of $2,703, it is possible to simultaneously rent out an investment property while having someone else pay down the mortgage. That way, investors could build equity in a physical asset and collect cash flow each month with the right long-term investment.
Perhaps even more importantly, the city looks to be the beneficiary of an exodus of renters from its neighbors: San Francisco and San Jose. As some of the most expensive cities to live in, San Jose and San Francisco see more people travel to the East Bay in search of slightly lower prices without giving up the Bay Area lifestyle. The exodus has brought about a drop in rental rates for San Jose and San Francisco, making real estate investors the true winners.
Investors are lucky to have several viable exit strategies at their disposal. Still, none appear more attractive than building a proper rental property portfolio in the wake of the pandemic. Too many important market indicators are pointing towards becoming a buy-and-hold investor to ignore.
Oakland Foreclosures: 2022 Statistics
According to a recent ATTOM Data Solutions U.S. Foreclosure Market Report, "lenders started the foreclosure process on 25,209 U.S. properties in Q3 2021, up 32 percent from the previous quarter and up 67 percent from a year ago — the first double-digit quarterly percent increase since 2014."
Increases are directly correlated to the expiration of government assistance. Over the last two years, forbearance programs prevented lenders from foreclosing on delinquent loans, but assistance is coming to an end. With the pandemic hopefully giving way to a reopening, overdue homeowners will be expected to come current on payments.
"The foreclosure moratorium on government-backed loans has virtually stopped foreclosure activity over the past year," said Rick Sharga, executive vice president of RealtyTrac, an ATTOM Data Solutions company. "But mortgage servicers have been able to begin foreclosure actions on vacant and abandoned properties, which benefits neighborhoods and communities. So it's likely that these foreclosures are causing the slight uptick we've seen over the past few months."
The California real estate market, in particular, saw the most significant number of foreclosure starts in the third quarter of 2021. Over the course of the quarter, a total of 3,434 homes were the subject of a foreclosure filing. Los Angeles was the largest contributor of new foreclosure filings (1,102 foreclosure starts in Q3), but the Oakland housing market likely saw an increase of its own.
While the numbers aren't out yet, Oakland foreclosures will likely increase heading into next year. The expiration of government assistance will all but guarantee an increase in delinquencies. As a result, real estate investors in Oakland need to start lining up financing now. Doing so will simultaneously enable them to help distressed homeowners and secure deals.
Oakland Median Home Prices In 2022
Oakland's median home value is $952,381, according to Zillow. At its current price point, the median home value is up approximately 197.6% from the first quarter of 2012 (when the Great Recession was at its worst). Therefore, today's median home value is the result of more than nine consecutive years of appreciation.
However, having increased for the better part of a decade, home prices rose at their fastest rate in the last year. Due to the supply and demand constraints facing the whole country and the departure from San Francisco to Oakland, local home values have increased 18.2% in as little as one year.
One of the largest tailwinds boosting home values is the city's proximity to San Francisco and San Jose. The overpriced valuations of its two neighbors, some of the most expensive cities in the country, have forced many people to consider the East Bay home. As a result, real estate has been desired by homeowners from three cities for quite some time. Demand slowly gave way to fierce competition, and the lack of available housing inevitably granted homeowners all of the power. If, for nothing else, there aren't enough homes to satiate demand in the Bay Area, and Oakland home values came out on top.
Summary
The Oakland real estate market has enjoyed a great run since the end of the last recession. On its own merits, the local housing sector not only recovered but also thrived. However, the city's proximity to San Francisco took an already good situation for investors and made it a great one. In a pandemic, prices and activity will pull back slightly, but local fundamentals and demand are too strong to keep the city down for any lengthy period. As a result, the obstacles created by the Coronavirus should be viewed as an opportunity for everyone looking to participate in the market: buyers, sellers, and investors.
---
Ready to start taking advantage of the current opportunities in the real estate market?
Click the banner below to take a 90-minute online training class and get started learning how to invest in today's real estate market!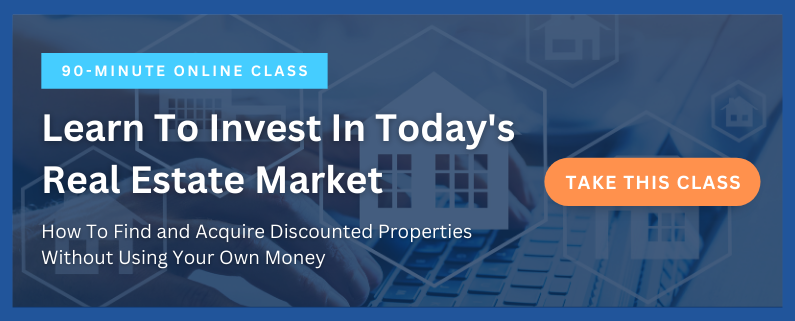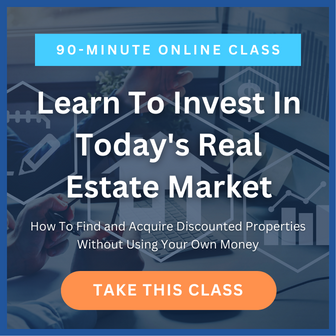 Sources
https://www.zillow.com/oakland-ca/home-values/
https://www.zillow.com/research/data/
https://www.redfin.com/news/data-center/
https://www.redfin.com/city/13654/CA/Oakland/housing-market
http://www.freddiemac.com/pmms/pmms30.html
https://www.zumper.com/rent-research/oakland-ca
https://www.bls.gov/eag/eag.ca_oakland_md.htm
https://www.census.gov/quickfacts/oaklandcitycalifornia
https://www.attomdata.com/news/market-trends/foreclosures/attom-september-and-q3-2021-u-s-foreclosure-market-report/
*The information contained herein was pulled from third party sites. Although this information was found from sources believed to be reliable, FortuneBuilders Inc. makes no representations, warranties, or guarantees, either express or implied, as to whether the information presented is accurate, reliable, or current. Any reliance on this information is at your own risk. All information presented should be independently verified. FortuneBuilders Inc. assumes no liability for any damages whatsoever, including any direct, indirect, punitive, exemplary, incidental, special, or consequential damages arising out of or in any way connected with your use of the information presented.