Key Takeaways
The first step in obtaining a real estate license is completing the required education; this will depend on your state.

Be sure to study for your license exam. I recommend studying with a group to boost accountability.
When taking your exam, make sure to keep track of all the questions you answered, and take your time.
Once you've passed your exam, submit your application for a license. Explore reciprocity agreements, if you plan to practice real estate in other states besides your own.
---
Wondering what the steps are in obtaining a real estate license? It isn't as complicated as you might think. In fact, all it requires is that you follow a simple, 4-step process to obtain a real estate license that can help you in your investing endeavors.
You might even be wondering how to get a real estate license in your particular state. Though some regulations vary, most of the principles outlined here will help guide you in the process of obtaining a real estate license.
What Do You Have To Do When Obtaining A Real Estate License?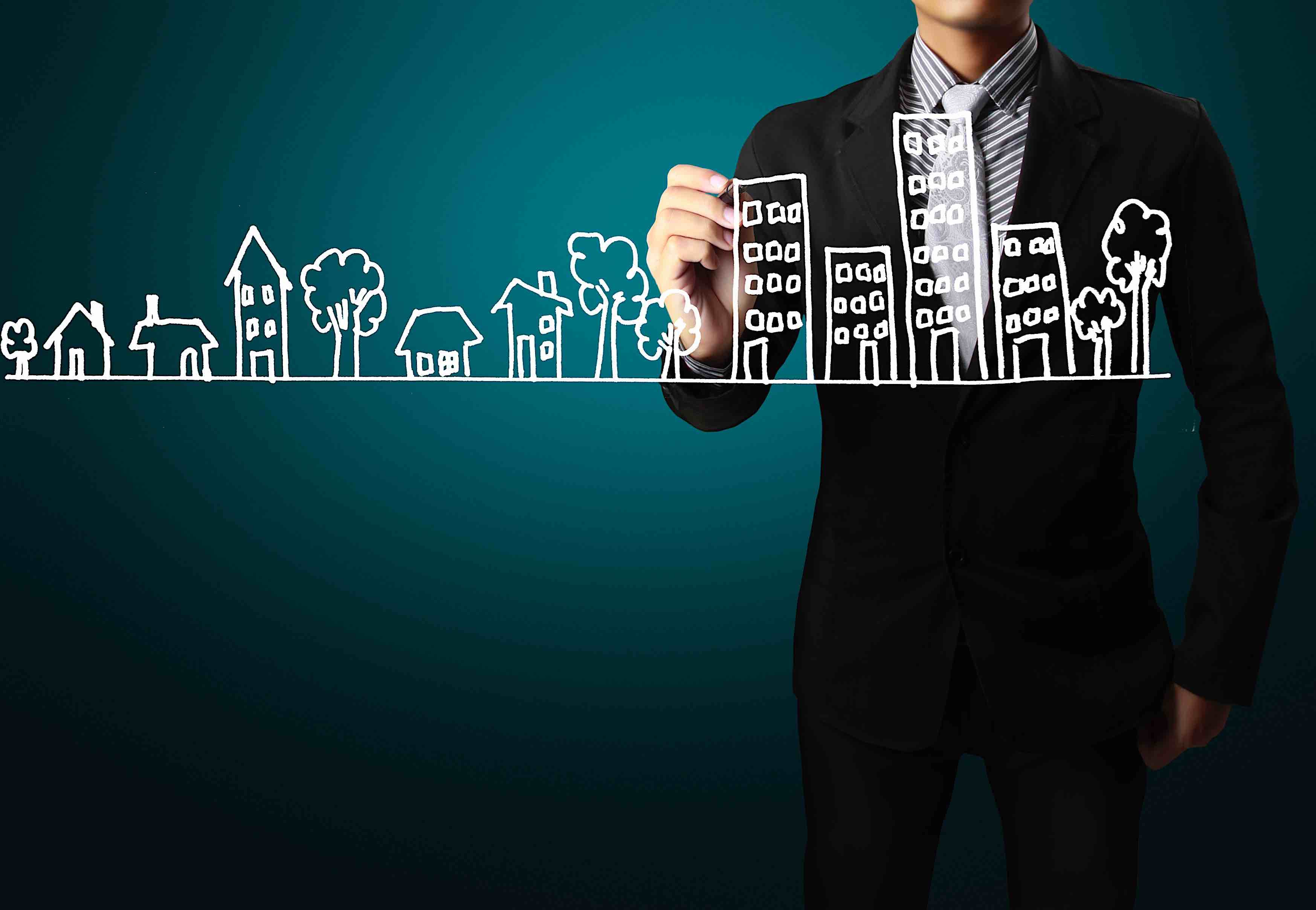 1. Completing Your Education
The required hours for pre-licensing curriculum vary by state. For instance, California requires 135 hours of required courses, while New York requires 75 hours, Florida, 63 hours, and Texas 180 hours. Contact your state's real estate commission for the actual requirements.
Expect to tackle national and local real estate principles and laws in your coursework, as well as a number of math courses. You have the option to take either live or online classes from accredited community colleges or public universities. Attend all classes and pass the final exam. The final exam tends to parallel the state exam as a way of preparing you for the latter.
2. Studying for the Exam
Studying is a huge part of being a licensed real estate agent. In fact, once you obtain your real estate license, you're still expected to keep taking courses every two years (about 20 or so hours), so you can renew your practice.
Not a lot of people pass the exam on their first try. So here are a few tips to keep in mind when you study:
Take the exam ASAP: Some investors opt to delay taking the exam until after finishing their coursework. However, the more you delay, the more the material escapes your memory. You don't want to start from zero again.
Study your state's license law: Yes, your coursework will most likely dedicate time to this topic. However, given the limited hours, this may not be delved into entirely. You need to be familiar with your state's licensing laws in their entirety. If not provided, get a copy online or from your state's licensing agency.
Memorize terms: A huge chunk of a real estate exam is focused on industry jargon. Dedicate time memorizing these, and use mnemonic devices and word games, if that helps.
Focus on key concepts: Learn and understand concepts fully. Know how these are applied, be they fiduciary responsibility, types of property ownership, or math formulas. Details are important, but concepts are even more important.
Take prep exams: Practice tests help you pinpoint which sections you're weak at, and which sections you need to focus on.
Study in groups: Studying with friends can give you a feeling of accountability. If anything, it motivates you to study for a set amount of time.
3. Passing the Exam
As mentioned above, you do not want to underestimate how hard the state exam is. Plenty of people fail the first try, and the second. In fact, some test questions get confusing, with problems using double-negatives or tricky phrasings. (This can make the process of applying for a real estate exam very daunting indeed.)
To help you pass the exam, bear in mind the following:
Know the rules: What kind of calculator are you allowed to bring? How about writing utensils? Do you have your permit and exam fee settled? Are you allowed to bring food into the testing area? Know how far and how quick to get to the location days before the exam, and be at least 15 minutes early.
Prepare your body: It's not only the mind that needs prepping for your test. Your body also needs a bit of psyching up. Engage in relaxation exercises (e.g. meditation, yoga, deep breathing). Eat well and stay hydrated. Skip the last-minute cramming and get a good night's sleep.
Pay attention to every word: This may be easy to do while studying. However, during the test, where time constraints would add stress to your mind, misreading a word is far too common. Questions designed to throw you off might also be included. Read every word.
Track questions answered: Make sure you're carefully tracking which question you are on and if you are answering the right number on your answer sheet. Given the time pressure, you may not have time to fix this later.
Don't leave blank answers: Go through the test and answer as many questions as you know the answer to. Overthinking might eat up precious time. When unsure, take a guess and come back to it later.
4. Submit License Application
When you pass your licensure test, it's time to submit your application to the state board. There is a fee involved with this, and it varies per state. There will also be background checks.
Requirements can vary per state, but the basic ones you need to qualify for would be your age (at least 18) and diploma (GED or high school). You also have to be authorized to work in the U.S. (although some states would prefer that you are an in-state resident).
Familiarize yourself with your state's reciprocity agreements. This would allow you to apply for licensure in another state easier. Your state's real estate website most likely will have this information available.
Keep in mind that, depending on your state's law, your license will need to be renewed every two to four years.
(Optional) Find Real Estate Broker
Not every investor chooses to go this route, but it can prove beneficial for you. Moreover, states would require a sponsoring broker before considering you an "active" real estate agent. So, if you intend to go the extra step of being a fully-fledged real estate agent, you'll want to explore this option.
Real estate brokers make sure agents are practicing legally and ethically. Working with a broker, whether large or small, means someone will guide you through the real estate agent process — instead of jumping into it blind. They can also help you with listings and selling homes.
When choosing a broker, ask about the training they provide, the fees involved, and how much commission they will get for each sale. Look at the company culture and see if you would like it there — be it a huge brokerage firm or a smaller one.
It may not be your primary goal to pair with a brokerage, but it can often pay off in ways, down the line, that you may not expect.
Breaking It Down
The process of obtaining a real estate license isn't rocket-science; it just requires you understand the steps required, and then execute those steps properly. Hopefully this article has turned the overwhelming question of "How to get a real estate license" into something tangible and realistically possible.
Are you working toward obtaining a real estate license? Share what strategies or tips have worked for you in the comments below.
🔒 Your information is secure and never shared. By subscribing, you agree to receive blog updates and relevant offers by email. You can unsubscribe at any time.