Key Takeaways
Acquiring real estate license credentials isn't easy or cheap, but it could be worth the investment.
If you know how to get your real estate license, you are already ahead of the competition.
Obtaining a real estate license can be a great move if you know how to use it to your advantage.
---
Have you ever thought about acquiring real estate license credentials to further your investing career? If you answered yes, you are in luck; doing so may not be as hard as you think. Subsequently, a real estate licence in the hands of a savvy investor is an extraordinarily powerful combination. In fact, you could very easily argue that obtaining a real estate license may coincide with the single greatest return on investment (ROI) an investor can fathom. A whole new world of possibilities opens up to investors when they take the proper steps to obtaining a real estate license, which begs the question: How do you get your real estate license?
General Requirements For Acquiring A Real Estate License
Acquiring real estate license credentials may be one of the best decisions an investor can make, but it's worth pointing out that there are very specific requirements for acquiring a real estate license. There are universal criteria that must be met in order to even practice as a licensed real estate professional, not the least of which include:
Depending on the state in which you intend to practice, you must be at least 18 or 19 years old.
Aspiring real estate agents must be able to prove legal U.S. residency.
To practice as a licensed real estate agent, you must complete the required courses pertaining to the state you intend to work in.
Last, but certainly not least, you must pass your state licensing exam.
Now that you are familiar with the general requirements for acquiring a real estate license, it's time to get a little more specific. If for nothing else, acquiring real estate license credentials is a bit more involved than the four steps I outlined above. Please continue reading if you want to learn how to get your real estate license.
---
[ Do you control your finances or are your finances controlling you? Find out how real estate investing can put you on the path toward financial independence. Register to attend a FREE real estate class, upcoming in your area. ]
---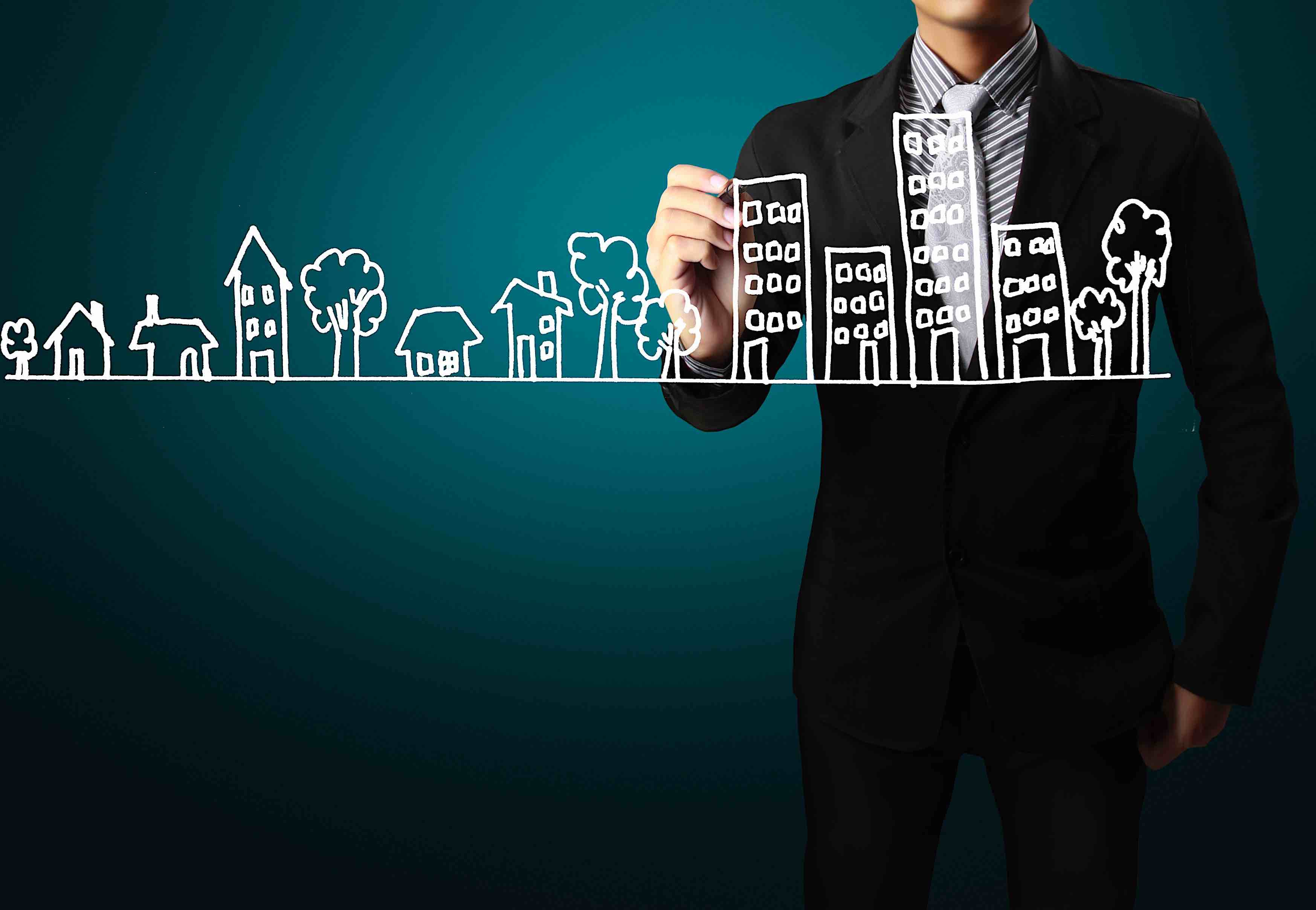 Steps Obtaining A Real Estate License
As I already alluded to, obtaining a real estate license can be a smart business move. There's really no reason acquiring real estate license credentials can't take an investor's career to the next level, and even beyond. It is worth noting, however, that no state is simply going to hand over a license without first making sure you qualify. There are strict requirements that must be met in order to practice as a professionally licensed agent. It can be difficult, but if investing in real estate has taught me anything, it's that the hardest work is often the catalyst of the most rewarding results.
Again, getting your real estate license will take hard work and due diligence, along with a little cash. However, if you are serious about becoming a licensed real estate agent, the extra work and capital are a small price to pay for the benefits that will be presented to you. That said, here's what to expect if you hope to get your own real estate license and how to proceed.
Fulfill Education Requirements
The required hours for pre-licensing curriculum vary by state. For instance, California requires 135 hours of required courses, while New York requires 75 hours, Florida, 63 hours, and Texas 180 hours. Contact your state's real estate commission for the actual requirements.
Expect to tackle national and local real estate principles and laws in your coursework, as well as a number of math courses. You have the option to take either live or online classes from accredited community colleges or public universities. Attend all classes and pass the final exam. The final exam tends to parallel the state exam as a way of preparing you for the latter.
Study
Studying is a huge part of being a licensed real estate agent. In fact, once you obtain your real estate license, you're still expected to keep taking courses every two years (about 20 or so hours), so you can renew your practice.
Not a lot of people pass the exam on their first try. So here are a few tips to keep in mind when you study:
Take the exam ASAP: Some investors opt to delay taking the exam until after finishing their coursework. However, the more you delay, the more the material escapes your memory. You don't want to start from zero again.
Study your state's license law: Yes, your coursework will most likely dedicate time to this topic. However, given the limited hours, this may not be delved into entirely. You need to be familiar with your state's licensing laws in their entirety. If not provided, get a copy online or from your state's licensing agency.
Memorize terms: A huge chunk of a real estate exam is focused on industry jargon. Dedicate time memorizing these, and use mnemonic devices and word games, if that helps.
Focus on key concepts: Learn and understand concepts fully. Know how these are applied, be they fiduciary responsibility, types of property ownership, or math formulas. Details are important, but concepts are even more important.
Take prep exams: Practice tests help you pinpoint which sections you're weak at, and which sections you need to focus on.
Study in groups: Studying with friends can give you a feeling of accountability. If anything, it motivates you to study for a set amount of time.
Take (And Pass) The State Exam
As mentioned above, you do not want to underestimate how hard the state exam is. Plenty of people fail the first try, and the second. In fact, some test questions get confusing, with problems using double-negatives or tricky phrasings. (This can make the process of applying for a real estate exam very daunting indeed.)
To help you pass the exam, bear in mind the following:
Know the rules: What kind of calculator are you allowed to bring? How about writing utensils? Do you have your permit and exam fee settled? Are you allowed to bring food into the testing area? Know how far and how quick to get to the location days before the exam, and be at least 15 minutes early.
Prepare your body: It's not only the mind that needs prepping for your test. Your body also needs a bit of psyching up. Engage in relaxation exercises (e.g. meditation, yoga, deep breathing). Eat well and stay hydrated. Skip the last-minute cramming and get a good night's sleep.
Pay attention to every word: This may be easy to do while studying. However, during the test, where time constraints would add stress to your mind, misreading a word is far too common. Questions designed to throw you off might also be included. Read every word.
Track questions answered: Make sure you're carefully tracking which question you are on and if you are answering the right number on your answer sheet. Given the time pressure, you may not have time to fix this later.
Don't leave blank answers: Go through the test and answer as many questions as you know the answer to. Overthinking might eat up precious time. When unsure, take a guess and come back to it later.
The exam itself is as difficult as you make it, but there is certainly no guarantee that you will pass the test. You will need to put in a good amount of time studying and preparing yourself. If you do not pass, you must wait 30 days to take the test again, and pay the exam fee as well.
If and when you do pass, you need to find a broker that is willing to hold your license. Again, there are different rules for each state, but you may have to work under the supervision of a broker for two years or a designated number of transactions.
File Application For Real Estate License
When you pass your licensure test, it's time to submit your application to the state board. There is a fee involved with this, and it varies per state. There will also be background checks.
Requirements can vary per state, but the basic ones you need to qualify for would be your age (at least 18) and diploma (GED or high school). You also have to be authorized to work in the U.S. (although some states would prefer that you are an in-state resident).
Familiarize yourself with your state's reciprocity agreements. This would allow you to apply for licensure in another state easier. Your state's real estate website most likely will have this information available.
Keep in mind that, depending on your state's law, your license will need to be renewed every two to four years.
Acquiring Real Estate License Credentials Summary
One of the most highly debated topics amongst real estate investors is whether or not they should obtain their real estate license. In a perfect world, the answer is yes. However, getting a license is not as easy as it may appear initially. Between class time, licensing fees and exam costs, getting licensed is quite time consuming. The costs can quickly add up. Before you decide whether or not licensing makes sense, you need to evaluate your business and how you get your deals. If you are a volume investor, there can be quite a savings in getting licensed. On the other hand, if you only do a few deals a year, getting your license may do you more harm than good. Obtaining your real estate license is really dependent on the direction you want to take your business.
Is acquiring real estate licence credentials something you have looked into? Did this guide help you make a decision? Please let us know your thoughts in the comments below.