A personal budget is the framework of how you spend and save your money. It's meant to track and manage an individual's finances, allowing him or her to allocate income towards expenses, saving and debt repayments. It's purpose is to provide a better understanding of where your money is spent. Done right, a personal budget will enhance the overall personal finance landscape, as well as redefine your spending habits to build your savings.
The development of your personal budget is no easy task to complete. In fact, the ability to control money coming in versus going out is a major obstacle among individuals today, including the capacity to streamline it in a way that works in the favor of your financial interest. Furthermore, very few have the discipline and diligence to stick with it, as it takes a relentless dedication to achieve a competent personal budget. The good news, however, is that it can now be done with relative ease.
Apps To Oversee & Manage Your Personal Budget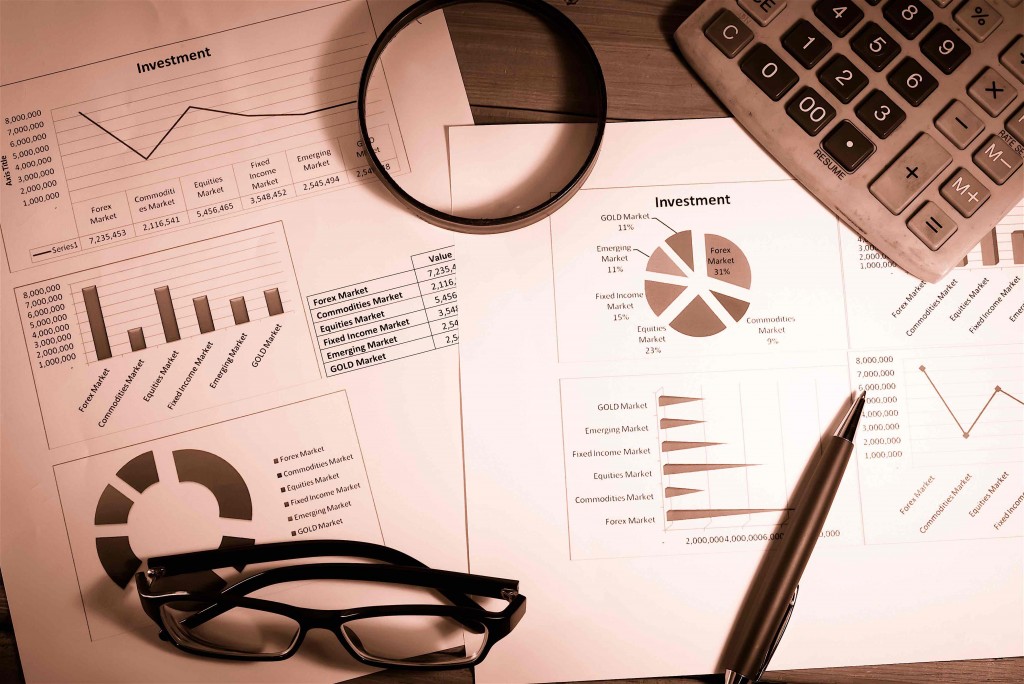 While it may seem out-of-reach, the ability to maintain your personal finances is never too late to get started. In addition to real estate apps, there are a slew of finance and budget apps available to help. That said, the following spotlights the best online tools to manage your personal budget:
Mint
The number one recommended online approach to managing your personal budget is Mint. This mobile app provides a convenient, all-in-one source to your financial information, allowing users to seamlessly track their spending patterns, investments and more. With Mint, you can easily add accounts, cards and bills to take control of your balances and transactions.
Mint also automatically updates and categorizes transactions. Users can add their own categories to create a snapshot of their spending in real-time, helping to view everything from ATM transactions and cash purchases, including the ability to set budgets. In addition, Mint provides a free credit score to users.
Quicken
As one of the most proven and respected brands in personal finance, Quicken is the gold standard in personal budget apps. The app provides a convenient and secure platform to view your financial information, including both personal and business finances, with the touch of a button. Along with the ability to sync your checking, savings, credit card and investment accounts, this free personal finance app allows users to make smart decision with their money, no matter where they are. In addition, users with the Quickens app can access their Quicken 2015, 2016, or 2017 desktop software for Mac and Windows.
In terms of assisting your personal budget, the benefits of the Quicken app include:
View your personal finance information from anywhere, at anytime
Automatically updates with new transactions
Automatically syncs your desktop and mobile data
Transactional breakdown for accurate snapshot of spending
Alerts sent directly to your mobile device
Tracks expenses and monitors what you have left to spend
Options for cash transactions, including the ability to manually enter transactions (even without Internet access)
Filter historical transactions by Payee, date, amount, category, memo or tag
Passcode-protected
The option to opt out with the click of a button via the mobile app
SmartPig
Another great resource for your personal budget is SmartPig. This online piggybank, which has helped saved users nearly $5 billion towards their financial goals, helps members to get more out of their money by redirecting it towards specific objectives. Users can set multiple goals, including saving for long-term things like a child's college education or a home, while enjoying tiered interest rates. The more you save, the better rates you earn.
Personal Capital
This free financial software helps users to organize their financial life in one secure spot. Developed to assist in your long-term financial strategy, the Personal Capital app provides a user-friendly way to calculate your net worth, set a budget, manage investment accounts, and plan for retirement with the touch of button. Along with putting your investment under a microscope, the online app helps to discover hidden fees that could be hindering you from retiring earlier. For those seeking transparency, it doesn't get any clearer than the Personal Capital app.
The Personal Capital mobile app also boasts an award-winning dashboard. Featuring a comprehensive overview of a user's financial assets, the app provides the ability to gauge, monitor and optimize accounts from anywhere in the world. Additional dashboard features include the ability to see your net worth, cash flow, portfolio balances, portfolio allocations, key holdings, top gainers and losers, account balances and transactions, spending by account, including categories, income reports, spending reports and upcoming bills, investment returns, and even projected investment fees.
Buxfer
Ranked among the Top 10 Expense Management Software in 2016, the personal budget app Buxfer offers users a wiser way to your spending decisions. Along with offering a central location to all your accounts, Buxfer helps users to better understand how their money is distributed, with a focus on reducing unwanted spending. The app allows users to create and track budgets, with the ability to categorize expenses and update accounts in real-time. Featured in The Wall Street Journal, lifehacker, TechCrunch, the Consumerist, and VentureBeat, the personal budget app Buxfer is a must-have for anyone attempting to get their finances in order.
Level Money
Another important, and mostly unknown, personal budget app is Level Money. The app aims to empower users to spend confidently by not only helping to plan ahead for monthly expenses like rent and bills, but specific goals once their expendables are met. Also, the Level Money app provides an "Spendable", a portion of your finances you can responsibly spend on non-essentials. Additional features include:
Track and manage spending habits
Automatic account updates, including real-time transactions
Month-by-month comparison of spending
Transaction activity from bank accounts and credit cards
Recent awards include: 2015 Forbes FinTech 50, 2014 Webby Award Honoree, 2014 Appy Awards Winner CNBC "Best Financial Apps of 2014", and Business Insider "The Hottest Startups to Watch for in 2014."
A personal budget is not the end goal, but rather a tool to achieve your dreams and desires. This formulated plan is utilized with the intentions of distributing your money in the right direction, ensuring it's not only saved for future expenditures, but in a way to further grow your wealth.
🔒 Your information is secure and never shared. By subscribing, you agree to receive blog updates and relevant offers by email. You can unsubscribe at any time.