The "Crusher of the Month" is a peer-voted award given to team members who excel and inspire others to step out of their zone and perform at a higher level.
What Panche's peers say about how he embodies the CORE values:
"Panche Inspires others to do their best by setting the example. He effectively leads the team, and CRUSHES it!"
"Panche CRUSHES it every day, mentoring, guiding the team, a great leader always there to help us with the complexity of our systems."
"Panche is constantly working on learning the next technology or continuing his education to help provide new insight for the Mastery site. He's also very willing and ready to help the whole team figure out issues they might be having and he's active within the FB community service events."
Panche would like you to know that…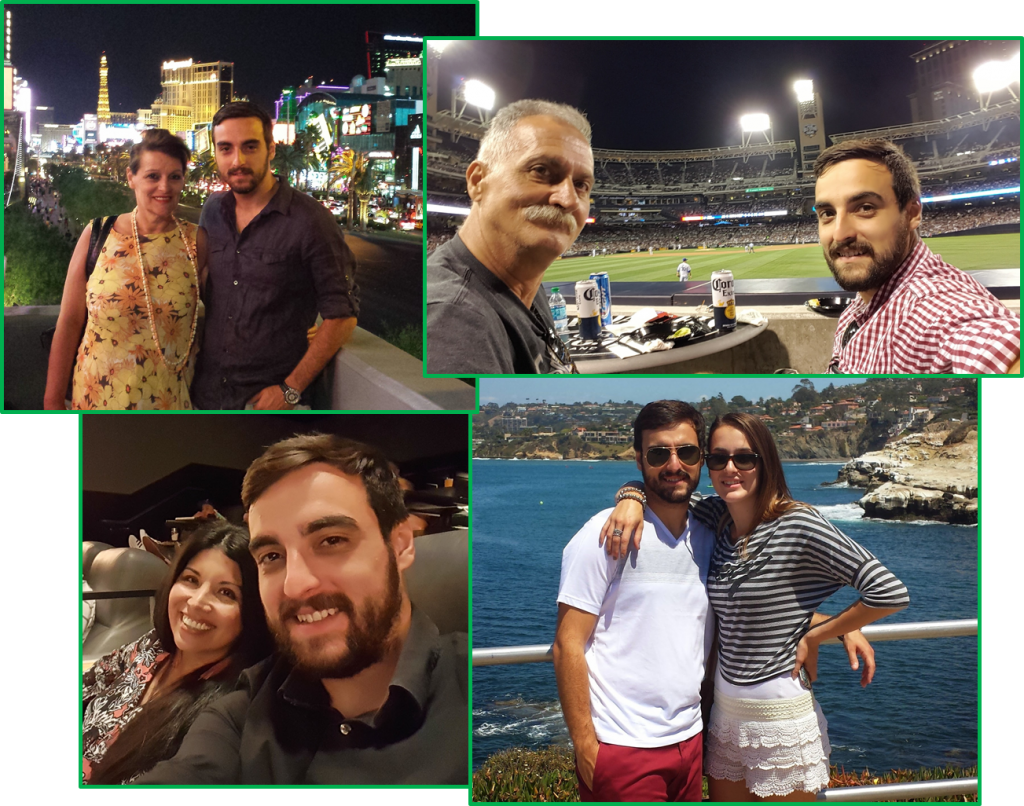 "I began this amazing journey into the FortuneBuilders universe in April 2013 in the gorgeous San Diego and it has been a gratifying experience ever since. The FortuneBuilders family has exceeded far beyond my expectations for working at a great company. The fact that I have the privilege to work with the coolest team in the whole company, the Tech TKO Team, is the reason why this is an inspiring ride.
I was born in Skopje, Macedonia (south-eastern Europe) where my love for technology was engraved into my heart. I started messing with electronics and computers since elementary school where I was first introduced to programming. I finished my BS in Computer Engineering back home and worked at my first programing job. I had hunger for more knowledge and that's why I moved to St. Louis MO to finish my MBA. Then I moved to San Diego in pursuit of perfect weather and saw the FB light sign in Pacific Beach. In the mean time I worked on my plan to travel the whole world and so far I've been to Greece, Bulgaria, Turkey, Serbia, Montenegro, Croatia, Slovenia, Hungary, Italy, France, Spain, Germany, Austria, Mexico and counting.
For my bucket list items… Done: Move to San Diego and work for FortuneBuilders (check) To Do: Buy Tesla, experience no gravity, watch space rocket launch live in person, see Aurora Borealis, skydive, fly an aeroplane, learn Spanish and Chinese, learn to play guitar…
I CRUSH IT every day by having an optimistic eye, can-do attitude, and an entrepreneurial mindset, by growing my knowledge constantly, by helping others and giving back (FB Gives is doing a great job)."
Ethics & Integrity * Inspire * Lead * Educate * Crush it