A planned unit development (PUD) is just one of many housing options available to choose from. However, a PUD isn't a type of construction, such as a condo or a townhome. Rather, it is defined by its community and organization. Keep reading to learn more about PUDs, their pros and cons, and why someone might choose to live in one.
What Is A Planned Unit Development?
A planned unit development (PUD) is a cohesive housing community that is typically designed by real estate developers. They often feature a mix of housing options at different price points, such as townhomes, condos, and other single-family dwellings.
A PUD also features convenient shopping, businesses, and other necessities such as schools, senior living, daycares, and religious institutions.
Every homeowner in the PUD must pay Homeowners Association (HOA) fees and abide by its rules, which can impact your housing budget and decision to move into a community.
---
[ Thinking about investing in real estate?
Register to attend a FREE online real estate class
and learn how to get started investing in real estate. ]
---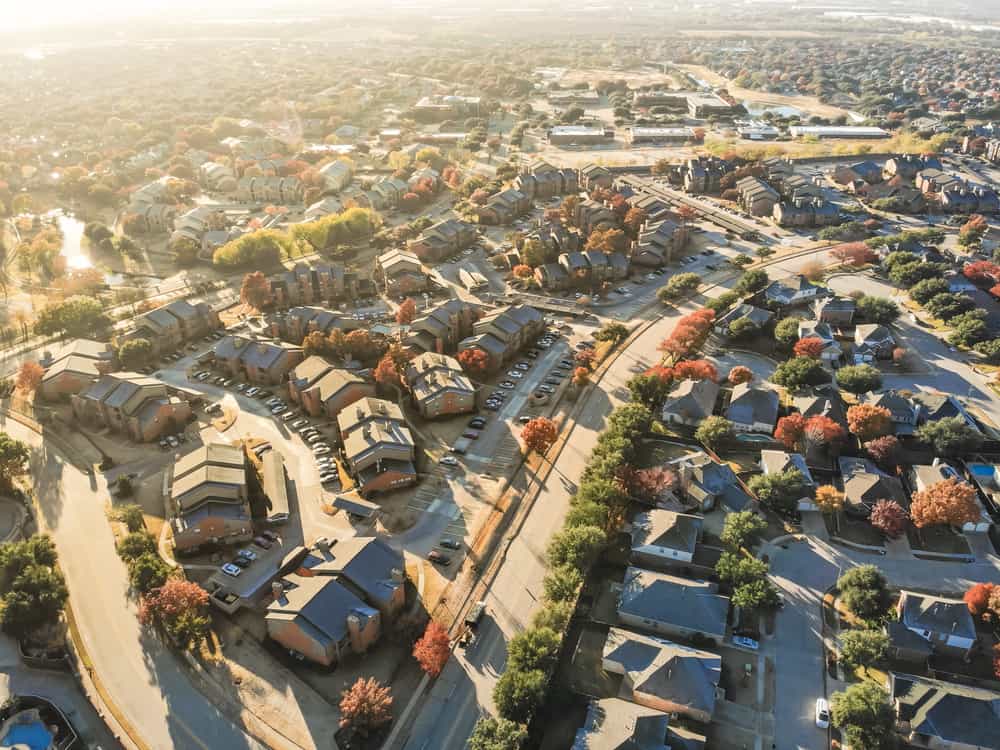 Planned Unit Development Vs. HOA
Every PUD homeowner is usually automatically part of an HOA. However, there is a key distinction between a PUD HOA and a traditional HOA. PUD homeowners usually enjoy more land rights than they would with a typical HOA, and they own their homes, lots, and common areas. (A traditional HOA owns the common areas and exteriors of the building that make up the community.)
The HOA enforces rules that residents must adhere to, such as rules on pets or even the upkeep of property exteriors. Although HOA rules may feel like a hindrance, their main objective is to keep up property values, which benefits community members in the long run.
HOA rules and responsibilities vary based on the building type:
Condos: Condominiums, or condos for short, resemble an apartment building. Residents typically share one collective building and own the individual units making up the community. They may or may not share all four walls with neighbors. The HOA owns the land on which the building sits and is in charge of keeping up the exterior, landscaping, and communal areas such as gyms and event spaces.

Townhomes: Townhomes are multi-level homes that typically share at least one wall with a neighboring unit. Similar to condos, the HOA owns the land on which the townhouse sits, but the resident owns the unit itself. Owners have their own entrances and may even have their own backyards.
PUD Finances & Rules
Buying any type of property that is a part of a homeowners association (HOA) adds a layer when getting approved for a mortgage. However, it is only marginally harder, and a PUD is no different.
The key to obtaining financing for a PUD home is ensuring the HOA is solid. A lender will review the HOA's finances, rules, conditions, and restrictions to ensure that the HOA is running smoothly.
There are a few ways to investigate your prospective HOA's financial status. First, find out how much it has in savings (reserves) that can be used to pay for repairs and maintenance. This is a major indicator of the HOA's ability to maintain the PUD's condition. You can also inquire whether the HOA is involved in any lawsuits and if any homeowners are delinquent in paying their dues. (The greater the share of delinquencies, the greater the financial risk.)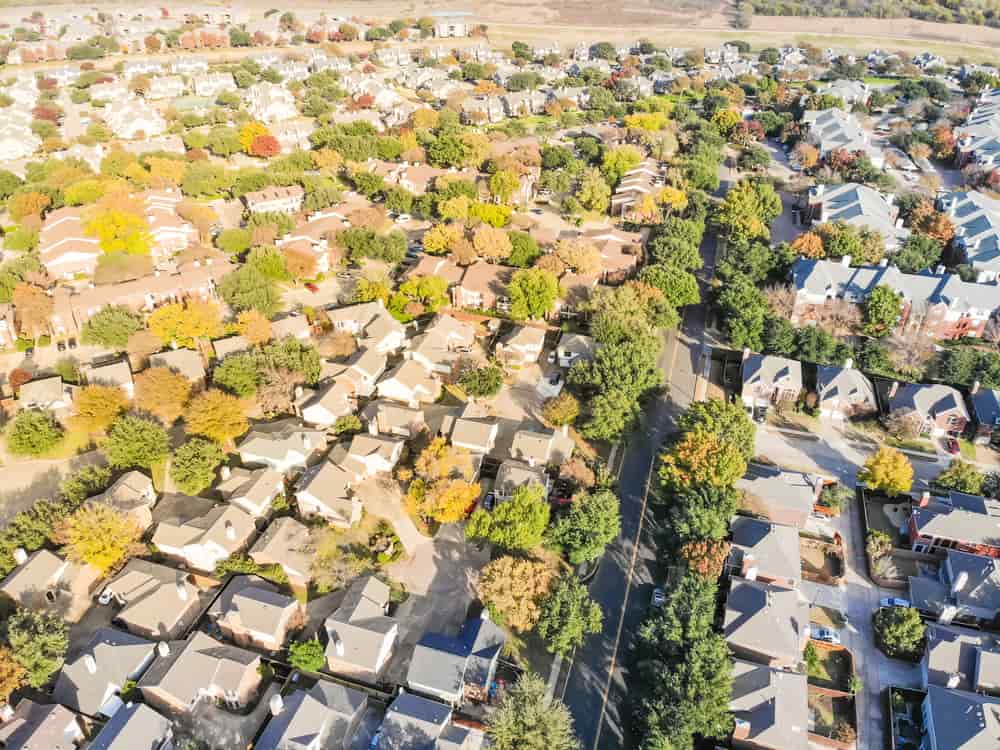 Pros Of Planned Unit Developments
Living in a planned unit development (PUD) has numerous advantages. Here are a few key attractions:
Amenities: Residents of a PUD often enjoy more amenities relative to a traditional HOA. Examples of amenities include restaurants, grocery stores, parks, swimming pools, and other recreational facilities. Further, PUD amenities are often more affordable when compared to other types of housing communities.

Ownership rights: Traditional HOAs typically own the land on which the building sits. Homeowners in a PUD benefit by owning the property in its entirety, including the building and the plot of land that it sits on.

Convenience: Residents belonging to a PUD often enjoy close proximity to amenities, such that they can walk or bike to their destination. They also typically offer plentiful sidewalks, walking trails, and bicycle paths so that residents don't necessarily have to drive around the community.
Cons Of Planned Unit Developments
While living in a planned unit development can be wonderful, there are certain drawbacks to take into consideration:
HOA rules & fees: Belonging to a PUD also means that you belong to its HOA. Not only do you have to pay monthly dues, but you also must adhere to HOA rules. If you wish to have individuality over your landscaping, for instance, belonging to an HOA may not be a good fit. Other common covenants related to quiet hours, pets, and home appearance. Before buying a PUD home, make sure that you can afford the fees and that you can agree to the terms.

Close neighbors: "Love thy neighbor" becomes a pertinent concept when living in a PUD. Depending on your community, homes may be positioned much closer to one another compared to traditional neighborhoods. If you prefer privacy and are easily bothered by noise, you may want to consider a different option.

Buying and selling: Because the value and desirability of your home are tied to the PUD and the HOA as a whole, you may encounter more challenges selling your unit. For instance, if your particular PUD has multiple vacancies, you might be forced to accept a lower price and have a harder time selling. As mentioned earlier, a lender may further scrutinize your mortgage application if your property is tied to an HOA. This is explained in further detail next.
Lenders & PUD Homes
When a lender reviews a mortgage application, they are evaluating future risks. They are measuring your likelihood of defaulting on your mortgage payments. They are also evaluating how easily they could resell the property if they have to put it under foreclosure.
When a property belongs to a PUD, the lender is also scrutinizing its HOA. Even if your property is in great shape, they may have a harder time reselling the property if the HOA is in a financial crisis. They may not have kept common amenities in good condition, or there are too many vacancies to maintain its budget.
For the same reasons, you should also scrutinize the PUD and HOA that you wish to become a part of. You may want to sell your home one day. If you do, your individual property is important, but the PUD and HOA as a whole are also important aspects determining the resale value of your home. Be careful not to buy a PUD home that could be difficult to sell down the line.
Summary
A planned unit development can be a wonderful place to live. The city of Irvine, California, is likened to one massive PUD and is one of the most desirable and competitive locales in the nation. However, the convenience and amenities come with two major drawbacks to consider: HOA fees and a lack of liberty when it comes to using and modifying your property. In exchange, community members adhering to rules as a collective can help preserve property values and desirability.
---
Ready to start taking advantage of the current opportunities in the real estate market?
Click the banner below to take a 90-minute online training class and get started learning how to invest in today's real estate market!