Acquiring a rental property is a great first step to building passive streams of income that help you increase wealth. But it's just that, a first step.
At some point you'll need to delve into the world or property management and put systems in place to ensure your investment is protected –- and continually bringing in positive cash flow. In which case, a property management checklist can be an absolute key to saving you time and money on your rental property landlord journey.
So, whether you're intending to hire a property management company or looking for property management tips so you can do the job yourself, here's a property management checklist to keep your rental property affairs on track.
Your Property Management Checklist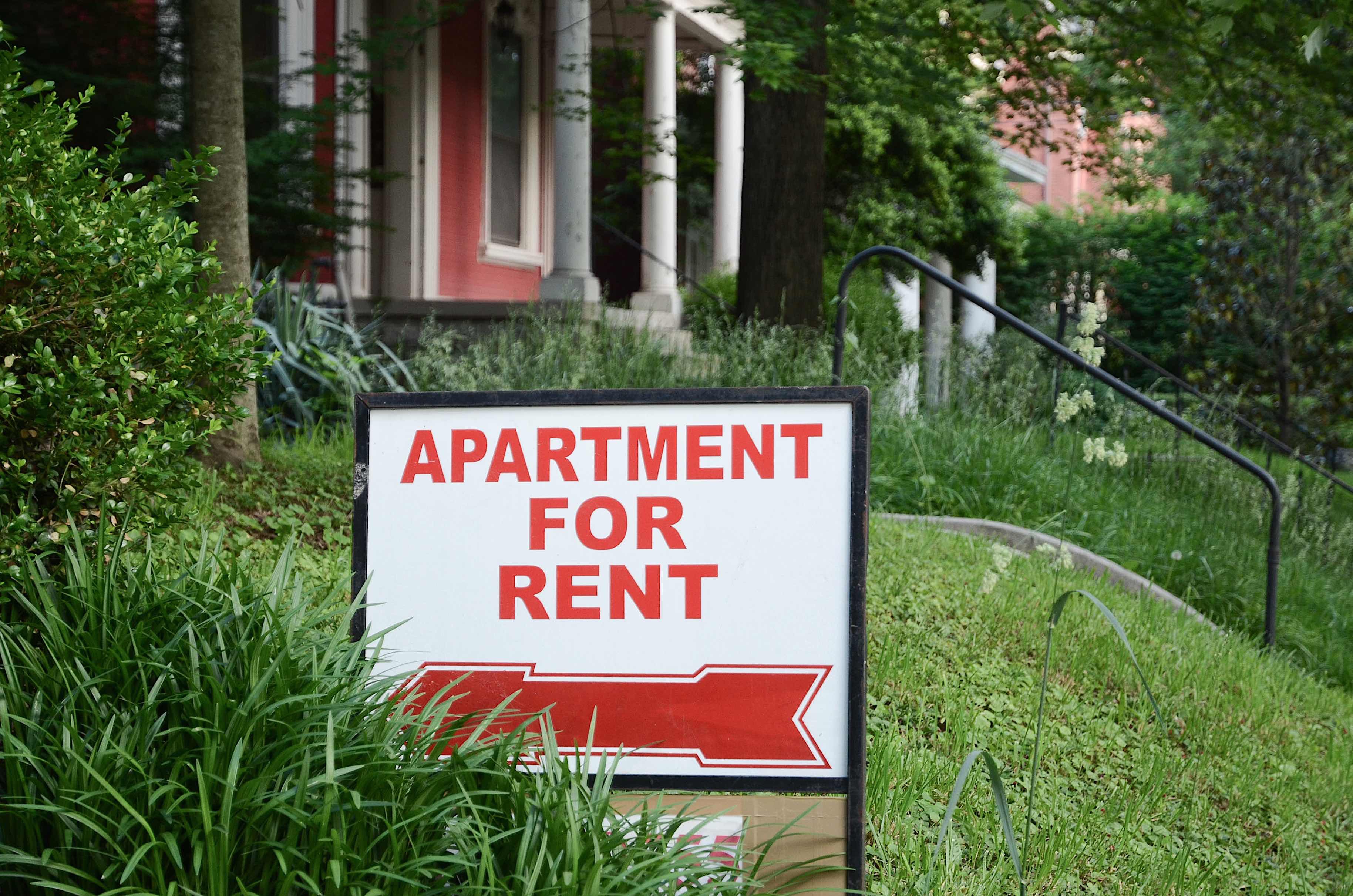 1. Attracting New Tenants
The process of managing a property begins with finding new tenants. Hopefully, at this point, you've set your rental rates. If not, The Balance has a good resource on determining a rental rate that's not too high or low.
But finding new tenants is about far more than just picking an affordable price. It's about getting inside the heads of would-be renters and asking one important question: where would I go to find a property?
While putting up a "For Rent" sign on your property and handing out flyers still works, going online with your search helps increase your reach, as 91 percent of renters focus online when looking for places to rent, according to Real Estate Agent U.
Here are some ways to attract tenants online effectively:
Use high-quality photos: Use a dedicated camera, not your smartphone, when shooting photos. Present the property and give potential renters a virtual tour by taking photos of the facilities, rooms, etc. (High-quality photos can help you command a higher price.)
Highlight benefits in your ad: Give your tenants good reasons to pick your property. Keep it short but highly informative.
Maximize social media: The more people who see your ad, the more likely you'll avoid long vacancies. Head to Facebook, Twitter, LinkedIn, and Google+ and apply social media strategies to market your property.
Post on online boards: There are various online listings you can use, including Craigslist, Trulia, Vast, Postlets, RentFeeder, among others. Some are free, some paid. (Keep track of which ones work, so you know where to spend your marketing dollar.)
Monitor and track online performance: If your online marketing efforts do not result in leads and eventually renters, you need to adjust your strategies. (This will get easier over time.)
2. Screening Tenants
Once your marketing strategies successfully acquire some new tenant leads, it's time to screen potential tenants.
It's always best to talk to a potential tenant on the phone first and conduct some form of pre-screening, before inviting them to your unit. (This can be as simple finding out where they live, what they do, whether they have pets, etc.)
If they pass your pre-screening, here are a few things to add to your to-do list:
Create a rental application: Include questions that ask for details on employment, financial, and personal information. Ask for previous landlord's contact information as well. Don't forget to include a note you will conduct background checks (criminal history, credit, etc.), and, that by signing the application, they agree to this.
Credit check: Make sure your state laws allow landlords to do this. If your state does, look at an applicants' credit history and any current debt. (Sounds intrusive, but it's usually a good way to steer clear of trouble tenants.)
Background check: Look at records detailing eviction, criminal record, and public record info. Again, great way to determine if the applicant can be trusted with your property.
Reach out to previous landlords: This will give you an idea of how the applicant dealt with previous landlords. Ask questions that do not invade the applicant's privacy, such as outstanding debts, late payments, any major issues with neighbors, etc. If you can't call former landlords, ask for an email address. (This is important info.)
Contact employer: Employers will not give personal and financial information, but you can confirm if the applicant is currently employed.
If all background checks look good, interview the tenant and invite them to tour your property. Be sure to touch on topics such as pets, smoking habits, night shifts, etc.
Once you've chosen a tenant, it's time to move on to the next step.
3. New Tenant Orientation
Now that you've picked your tenant, it's time for you to welcome them to your property.
The orientation phase is vital, so landlord and renters are on the same page with regards to rules, payment schedule, any important details (e.g. damages) about the property, and all that is included in the paperwork. Take photos or videos of any existing damage and keep these on file.
Among the documents you need signed include:
Lease
Utility Transfer Agreement
Move Out Charges document
W-9 Form for your tax filing
Depending on your property policies, you can also have them sign a pet agreement. In addition, ask for a copy of their Driver's License, so you'll know who exactly will be residing on your property.
Have them pay the security deposit and first month's rent. Once all these are done, hand over the keys. Keep double copies of all documents signed, both paper and electronically.
4. Tenant Retention
A landlord-tenant relationship is a two-way street. You need to take care of them so they will, in turn, take care of your property.
Maintaining and improving the rental property: This, aside from filling the unit, is your first priority. This means taking a proactive approach to landscaping, driveways, kitchens, bathrooms, interiors, exteriors, etc. Repairs done early usually means less costly repairs down the road. Another added bonus is a well-maintained property can fetch a higher rental rate in the future.
Make rules clear (from the outset): Be it rent collection, prior warnings for violations, or basis for eviction, make sure expectations are clear during the orientation. This will minimize future friction with renters.
Document your communications and organize your files: Whether paper or electronic, document all exchanges with renters. This will make it easy for you to reference in the future. (You'll need this more often than you think.)
5. Move-Out System
If the tenant chooses not to renew their lease, it's time to begin your move-out system and jump into action so your vacancy time is as short as possible. (And you can ramp back up your passive income investing efforts.)
You want to do the following:
Give cleaning checklist to the tenant – A checklist will give your tenant clear expectations regarding the overall cleanliness and look of the property, before you start inspecting. This can include floor cleaning, fridge cleaning, etc.
Pull up photos/videos of damages to the property, prior to tenant moving in – This will give you a point of comparison when you conduct your inspection.
Perform your inspection – During your walk-through, take note of any additional damage you notice, indistinct from what can be considered typical wear-and-tear of your property. Deduct from the security deposit any amount of damage that was not present prior to moving in. Document all these in the Moving Out Form.
Get tenant's forwarding address and number – So you can send the security deposit after moving out. Don't delay this; it's unethical to do so. (and can lead to bigger problems).
6. Unit Turn-Around
After your inspection from the previous tenant's stay, create a list of repairs that need to be done. It's your responsibility to make sure these are taken care of first, before inviting new tenants to look at the property.
The earlier you have these done, the quicker you can start marketing for new tenants. Which is what a good landlord does: rinse and repeat — and keep that cash flow coming in.
Trust the System
As an investor, sometimes it's fair to say the best property management tips are those that say: "Don't. Let somebody else handle your property management."
But learning how to be a property manager, either through proxy or with hands-on experience, and letting a property management checklist guide you, will not only help you in your rental property landlord ventures.
But it will free you up to spend more time and energy working on the most-important checklist of all: fun stuff you can do with your newfound cash flow.
🔒 Your information is secure and never shared. By subscribing, you agree to receive blog updates and relevant offers by email. You can unsubscribe at any time.