Rental property management can be overwhelming at times. You need to manage maintenance, inspections, and repairs, and you need to arrange for showings and screen potential tenants to ensure they're reliable. And you have to stay on top of all your paperwork, from lease agreements to any additional riders.
Property management software is designed to simplify this process. With the right software, you can list your properties, screen your tenants, and take care of paperwork all in the same place. Here's a quick look at the ten best property management software suites for property owners.
---
[ Thinking about investing in real estate?
Register to attend a FREE online real estate class
and learn how to get started investing in real estate. ]
---
Buildium is one of the most full-featured property management services on today's market. If you're looking for software that does everything, look no further.
This software comes with many different functions for managing all aspects of a rental property. Within the interface, you can manage vacancies, maintenance, and even accounting. The accounting suite is very well thought out and includes automatic rent reminders, a complete ledger, and can generate reports on demand. There's even an online tenant portal where tenants can make their rental payments online.
Buildium's basic package costs $50 per month and covers up to 150 units. If needed, you can purchase larger packages with support for up to 5,000 units at the highest level. Higher tiers cost less money per unit, so larger properties will get the best price. Even so, $50 per month for 150 units works out to only $0.33 per unit, which is a trivial expense. Buildium also offers a 15-day free trial period, so you can see if it works for you before purchasing a membership.
This software has a ticket-based customer support system, which can sometimes take several hours to deliver a response. That said, the team is very knowledgeable and can help you through most common issues with minimal fuss.
In addition to all its native features, Buildium can be integrated with several popular third-party platforms. These platforms include Apartments.com, Apartment List, Forte, HappyCo, Happy Inspector, HotPads, Lovely, MSI, Nelco, PayNearMe, RevSpring, Tenant Turner, TransUnion, Trulia, Zillow, and Zumper.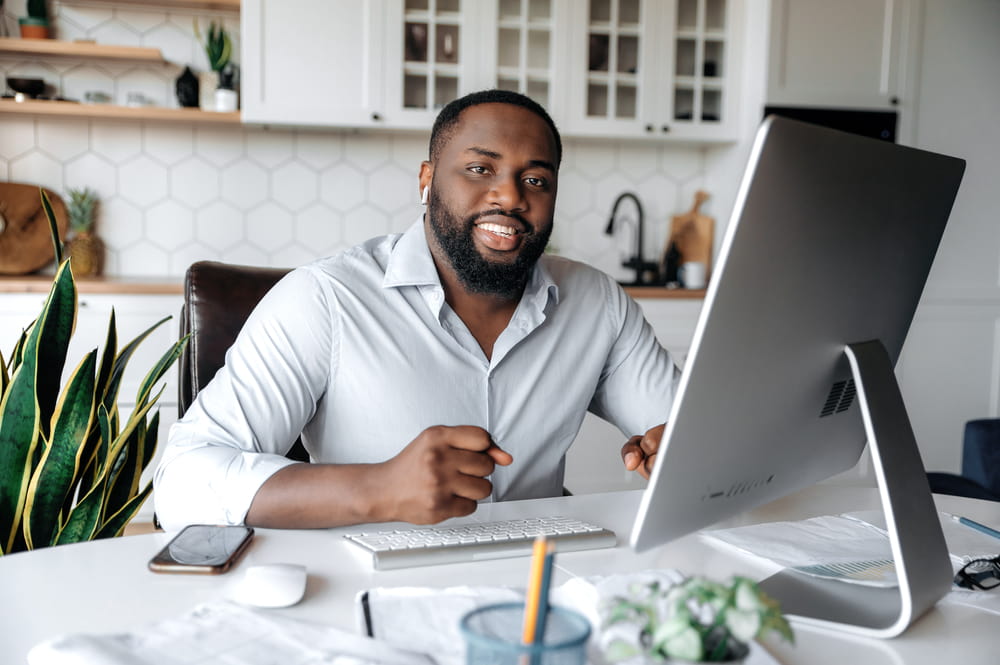 SparkRental is an excellent piece of property management software for building your stream of rental income. It allows you to post rental listings to many websites with one click and request online rental applications for free. You can collect rent online for free using SparkRental. Speaking of free, you can also download prepopulated tenant notices and eviction notices for each state at no cost.
You can also request tenant screening reports which include credit, criminal, and eviction information. This feature costs $39.90 total, which is charged to the renter. The software allows you to create a lease bundle with both a free version available and a premium state-specific bundle for $29.95.
Finally, a new feature coming soon will allow you to outsource your property maintenance calls for a small monthly fee. If you're interested in growing your rental income, SparkRental is a great option!
AppFolio is designed primarily for landlords with many properties, although it's suitable for any landlords trying to grow their business. It supports all types of units, from single-family homes to large apartment complexes, and most importantly of all, its offerings are à la carte. You pay a fixed fee per unit instead of an all-in-one fee. There's no tiered pricing or other limitations on how many units you can manage. You also pay for advanced features individually, so you only pay for what you use.
To sign up, you first need to pay an onboarding fee of $400. After that, the fees per unit are as follows:
Residential rentals: $1.40 per unit, per month

Commercial rentals: $1.50 per unit, per month

Student housing: $1.40 per unit, per month

HOAs: $0.80 per unit, per month.
Not that there's a minimum monthly fee of $280. For residential units, you'll need at least 200 units to get the best price.
Within the software, you get access to several helpful property management features. You can create professional-looking websites for your properties, purchase sales leads, screen your tenants, and obtain both landlord and renters insurance. You can also accept online payments, track your maintenance, pay your utility bills, and even collect debts. Some of these services cost extra, but as we discussed, you only pay for what you need.
Propertyware is geared primarily towards landlords of single-family homes. It doesn't have as many features as some other software suites, but that's a feature, not a bug. Because there are no commercial rental features, the interface is much simpler than most comparable software, so it's easier to learn and use. In terms of number of units, it works just as well whether you're renting out a single home or hundreds of them.
This software has three pricing tiers: Basic, Plus, and Premium, which cost $1, $1.50, or $2.00 per unit, respectively. All tiers also have a minimum price, at $250 per month for the Basic plan, $350 for Plus, and $450 for Premium. As a result, you'll only get the best pricing if you manage at least 200 units.
The Basic plan allows you to list vacant properties, run financial reports, schedule maintenance, screen prospective tenants, and collect rent payments through a dedicated tenant portal. Noah Cammann from Cofes advises that "the Plus plan does all of this, but also supports two-way text messaging, digital signatures, and inspection scheduling. The Premium plan adds maintenance management and portals for your supply vendors".
One area where Propertyware falls short is third-party integrations. Other than Mail Merge and DocuSign, there's no third-party support, nor is there any planned. This isn't a big deal if you're looking for an all-in-one management solution. But if there are tools or services you already use, like Apartments.com, you won't be able to integrate them.
SimplifyEm was designed by real estate professionals, for real estate professionals. It supports up to 2,000 units, but it's especially well designed for smaller landlords. If you have fewer than 10 units, you'll pay only $20 per month. This rises by $10 per month for every 10 additional units. So if you have 50 units, your fee is $60 per month. At that point, it switcher to charging in 25-unit increments, although the base rate of $1 per unch stays the same. There's also a 15-day free trial, so you can see how it works before paying for a full membership.
The main attraction of SimplifyEm is its simplicity. It's designed to be easy to use for average people, even if you've never been a landlord before. To this end, their service comes with live phone and email support, so you can get help with any issues.
The software tracks income and expenses, manages tenants and leases, and tenants can even buy renters insurance through the tenant portal. You can track maintenance requests, generate financial reports, screen tenants, and perform other essential tasks on the landlord's end. You can also integrate with services like ACH.com, Fidelity, NARPM, TransUnion, Trulia, Zillow, and more.
MRI Software is designed primarily for commercial properties like large apartment buildings. These properties are typically owned by groups of investors rather than a single landlord, and those investors need tools and analyses that ordinary landlords don't. As a result, this program comes with a number of features you won't find in other similar software. Besides simple rental management, it also includes a ton of planning tools. You can use MRI Software to manage your investments, manage space, engage in strategic planning, and ensure compliance with local affordable and public housing regulations.
Pricing is a bit more opaque than other property management programs. There's no free trial, and you have to call MRI Software for a quote in order to get pricing. It can also be purchased in two ways: an installed program or a cloud-based service. That said, it has generally good reviews on a number of landlord websites, where investors have praised its value. Vlad Mishkin from WebScraping.ia advises that "the only way to find out for sure is to get a quote for yourself. MRI Software is only really practical for properties with more than 50 units".
Yardi Breeze was one of the first cloud-based property management software services, and it's still one of the best. Even before the cloud, they were working in the industry. They were founded way back in 1984 when PC software itself was still in its infancy.
One nice thing about Yardi Breeze is their straightforward pricing. Instead of tiers, they simply charge $1 per property per month. That's pretty affordable and makes the software very competitive in today's market. That said, there's a minimum monthly charge of $100 per month for residential properties, or $200 for commercial properties. As a result, you'll pay a premium for managing properties with fewer than 100 units. According to Emma Collins from Safe Trade Binary Options,there's also an additional upgrade package called Breeze Plus. This costs $2 per unit, with a $400 monthly minimum for both residential and commercial properties. All packages come with free training for the first 30 days and round-the-clock customer support.
This software comes with a lot of the same features we've seen in other services. You can manage applications, automate your marketing, and collect your rent online. But Yardi Breeze also allows tenants to upload smartphone photos along with a maintenance request.
Rent Manager is a flexible property management platform that's suitable for any number of units. Not only that, but it's great for on-the-go use. In addition to accessing it from the cloud on any computer, you can also download the smartphone app. This allows you to accept payments, enter work orders, and schedule maintenance from your phone screen. You can also take photos and upload them to the cloud, which can be useful for maintenance purposes.
Within the platform, you can generate financial reports, manage work orders, and list your vacant units for rental. Rent Manager also has a website-building tool that can create a truly professional-looking site for your property. Moreover, you can track maintenance requests from the initial request to the completed job. To get a price, you'll have to call for a quote. That said, there's a free trial version if you want to take it for a test drive.
Tenants can also find a lot of value in Rent Manager. They can sign their lease electronically, negating the need for mail and postage. They can pay their rent online from any device and access all of their payment records. This keeps both landlords and tenants on the same page.
Re-Leased is designed for all types of properties, from commercial to residential, even office buildings and industrial spaces. As with a few of our other top software services, pricing information isn't publicly available. You'll have to call and get a quote for your property to find out what it costs. All customers get access to 24/7 customer support and unlimited numbers of units. If you've got a growing business, you don't have to worry about switching services later on.
According to Domantas Raulusevicius from  Socceleb, the software allows you to automate a number of repetitive tasks. It can send out automated rent reminders, and you can use it to automate your property listings. A built-in communications hub connects you, your maintenance teams, and your tenants, which goes a long way to simplifying your maintenance projects. You can also integrate it with Google Calendar, Outlook, and Microsoft 365, so all of your calendars will be synced.
Avail is one of the most popular property management programs in the world. Geared primarily towards small and DIY landlords, it doesn't have some of the features you'd expect from more robust commercial hardware. But because it has fewer features, it's simpler, easier to use, and easier to learn. This makes it a great choice if you're renting out one or two units for extra income.
That said, there are still a number of useful features. It has tools for screening tenants, and it generates digital leases that your tenants can sign electronically. As a matter of fact, it will also generate state-specific leases that comply with local laws and regulations. Tenants can pay their rent online from any device, although a small fee will be added to the transaction.
Perhaps Avail's best feature is the price: it's 100% free. You can use it for an unlimited number of units without paying a single penny. Then again, the paid version comes with additional features like custom leases, zero-fee rent payments, and next-day payments. At $5 per month, per unit, it's a great value for smaller landlords, although the pricing is not competitive for larger properties.
Summary
As you can see, there are many software suites available to meet the needs of landlords and property management. Some are geared more towards larger or smaller properties, and different programs offer more or less functionality. When selecting property management software to use, the key is to find the one that's the right fit for you and your business.
---
Ready to start taking advantage of the current opportunities in the real estate market?
Click the banner below to take a 90-minute online training class and get started learning how to invest in today's real estate market!