Investing in a summer vacation rental may sound like an investment strategy exclusive to seasoned investors; however, the addition of a summer property can be a smart business decision for both experienced and newbie investors alike.
When people picture and imagine a "summer vacation rental," thoughts of relaxing next to the pool with a margarita on a hot day tend to float through their minds. Spending time with family and friends while hosting a beach BBQ is a close second. However, if you are seriously considering investing in a vacation rental property, it is of utmost importance to mind your due diligence and understand the pros and cons before making your final decision.
While vacation rental owners have the ability to take advantage of all the many benefits their property has to offer (i.e. a heated pool or beach access), you must be sure that the investment makes logistical and financial sense.
Investing In A Summer Vacation Rental: The 5 W's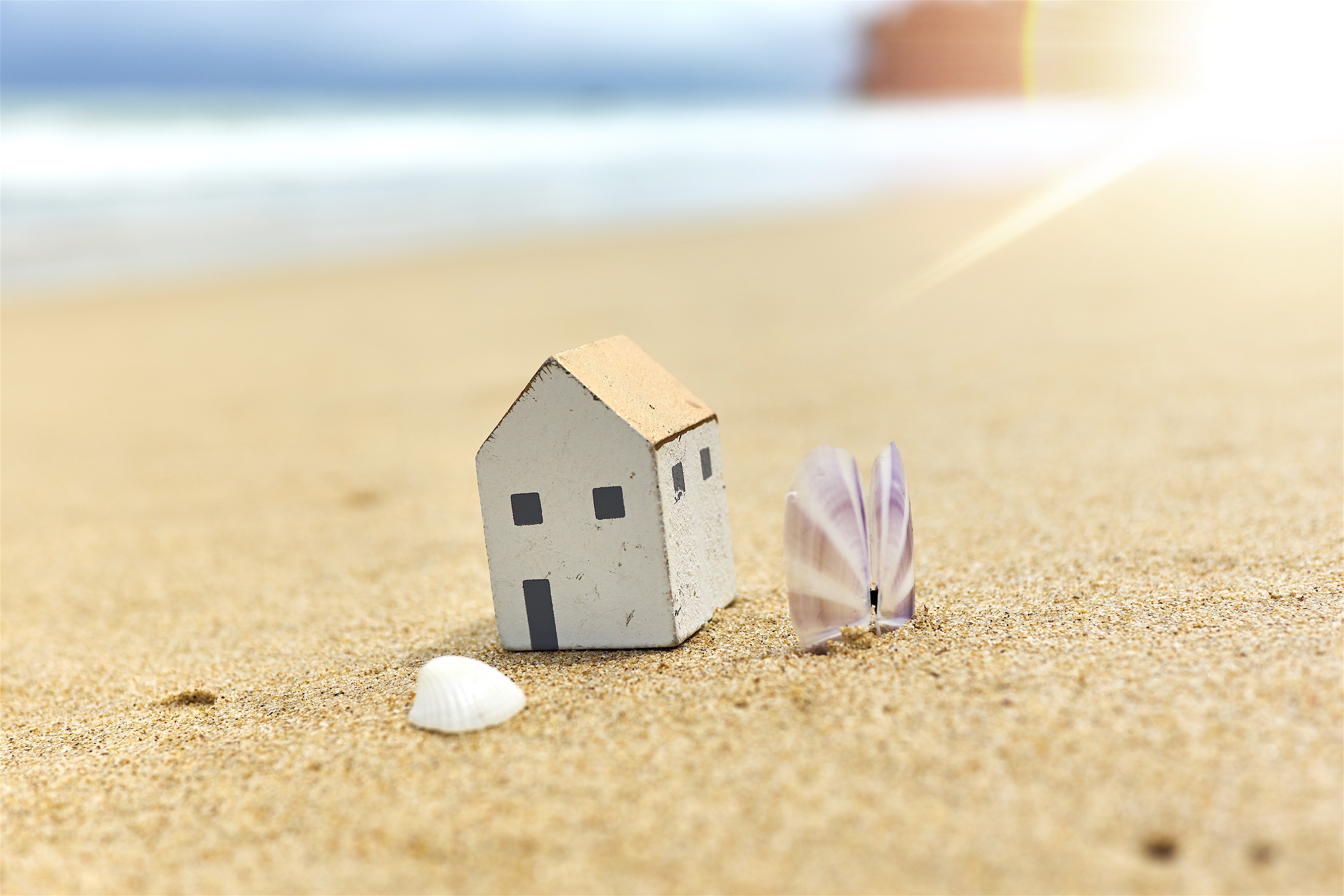 Before determining whether or not any investment is a smart choice for your business, it is imperative to first answer the five W's (and one H): Who, What, Where, When, Why, and How.
Can you afford the property? Are you ready for the added time commitment? How often will you visit the property? Are you aware of all miscellaneous costs? These are just a handful of questions to ask yourself (and your business partner) before taking the risk. Remember, investing in real estate is almost always a winning strategy in the long-term, especially in vacation markets. As long as you are realistic in your expectations of rental income, the addition of a summer vacation rental to your investment portfolio is savvy business choice.
Regardless of whether you're buying your first or fifteenth vacation rental property, asking yourself these six questions is a must:
WHO?
"Who will be my property manager?" If you are purchasing your vacation rental in a market near where you live, you must decide whether or not you are ready to be a landlord. Investing in a passive income property will be as passive as you choose to make it. If you feel confident that you can handle the following, you might just be ready to manage your summer vacation rental on your own:
Finding and evicting tenants
Dealing with day-to-day maintenance issues
Collecting rent
Marketing your property
Knowing the rental property rules and regulations of your state
If you prefer a more passive role (or you are investing in a property outside of your city of residence), hiring a property management company is your best option. If a property manager is in your budget, ask the following questions before choosing the company to work with:
How many other rental units do you manage?
What services do you offer your clients?
Do I have a say determining rent amount?
What miscellaneous fees do you charge?
How do you collect rent from tenants?
What steps do you take to market the property?
How long are your properties typically vacant?
The answers to these questions will help determine whether or not your chosen property management company will meet your needs.
WHAT?
"What will my total expenses be?" The actual purchase price of your summer vacation rental is only one of many costs associated with your property. So if you want to calculate your property's true monthly cash flow, you must be sure to have a solid grasp on every miscellaneous expense. Utilities, HOA fees, property taxes, insurance, the cost of furnishing the property, and the cost of a property manager (if applicable) are other expenditures that must be budgeted. Minding your due diligence and keeping an organized financial plan will ensure you keep track of your property's total expenses and thus your monthly profits.
WHERE?
"Where is the best market to purchase my first vacation rental?" Determining where you purchase your vacation rental will be as much up to personal preference as it is to individual market trends. While it is necessary to research different market's average rental prices and property comparables, it is equally important to invest in a market where you're excited to visit. Other factors for rentability include:
Location within the market
Square footage
Number of sleep spaces
Condition of the property
Amenities
Curb appeal
Investors looking for financial stability in retirement should also consider appreciation trends before selecting a vacation rental market. Talk to local realtors in the area and conduct your own research on current market conditions and how property values have increased and decreased in recent years. There will be pro's and con's to any rental market and of course, your options will be limited by your budget. However, with proper research and investigation, you can turn any vacation rental property into a showstopper.
WHEN?
"When is peak rental season?" If you are buying a summer vacation rental, it is probably safe to say that summertime will be peak rental season. However, that leaves nine other months in the year you have to worry about. Talk to your property management company or locals in the area about other events that take place in your property's market throughout the year. Just be sure to adjust your marketing strategy during slow season to appeal to more renters (perhaps even consider lowering rental rates or offering deals during slower months).
WHY?
"Why do I want to purchase a summer vacation rental?" There are many reasons to invest in a summer vacation rental. Some motives include:
Diversified Portfolio: Investors who have been in the business for a long time are often searching for new ways to diversify their investment portfolio. If you've rehabbed several properties, wholesaled a few more, bought and held half a dozen, and dabbled with commercial properties, investing in a vacation rental is a logical next step to achieving a well-diversified portfolio.
Summer Home: Another reason to consider buying a summer vacation rental is for purely personal benefits. If you're looking for a place to spend time with family and friends, a summer home is a great option. Not only can you enjoy your property's amenities, but you also have the option to rent out the property (or divvy it between family and friends) when you are not using it.
Tax Benefits: Similar to investing in other passive income properties, a summer vacation rental can be a great tax write off. Expenses including property taxes, insurance, mortgage interest, utilities, housekeeping, and repairs are just a few examples of the most common deductibles.

Retirement Savings: If you are investing in a summer vacation rental solely for retirement savings purposes, you must find a property with significant cash flow. Work out all of your expenses, including the cost of a property management company, to ensure you're covering mortgage payment, insurance, and property tax costs with tenant rent payments. This way, you will have a paid off (or close to paid off) property by the time you retire.
HOW?
"How do I plan to finance my purchase?" One of the scariest things to think about when investing in a new property is how to finance the deal. As with any real estate investment, there are both traditional and private lending options; and the current state of your finances will help you decide between the two. If you have a stellar credit score and you're new to investing, a traditional bank loan will likely be your best bet. If, on the other hand, your debt to credit ratio is less than impressive, private lenders and hard money loans are available. One unconventional way to finance your vacation rental that you've probably never thought of is to use an IRA. If you go down this road however, it is necessary to mention that there are strict federal guidelines that must be followed. Using a self directed IRA to fund your investment property means that under no circumstances can you reside in the property. So if you're buying that vacation home to spend summers in sunny San Diego, you'll have to find alternative funding.
Buying a summer vacation rental can help diversify your investment portfolio and prepare you for retirement, so long as you answer these six questions before taking the leap.