Buying a house can be an exciting process, but there's a lot that can go into it. To make sure the house of your choosing is truly "the one," you should do some critical investigating through your real estate agent and the seller.
Here, it can be helpful to come prepared with a list of important questions. Here are 12 questions to ask when buying a house so that you can get the details of your property and compare it to others.
What Should You Look For When Viewing A Home?
Before you begin your home search, spend time deciding what you're looking for and setting some boundaries. For instance, decide on your set price range and preferred neighborhoods.
Otherwise, your real estate agent could send you an overwhelming number of listings for you to search through. Spending time looking at homes outside your budget or neighborhoods you don't want to live in can lead to disappointment.
Instead, be precise about what you want so your agent can help narrow your search. Also let them know the size and condition of the home you're looking for and whether or not you're willing to make updates and renovations.
Getting pre-qualified through a lender can help you determine how much mortgage you can afford and set a firm house-hunting budget.
---
[ Thinking about investing in real estate?
Register to attend a FREE online real estate class
and learn how to get started investing in real estate. ]
---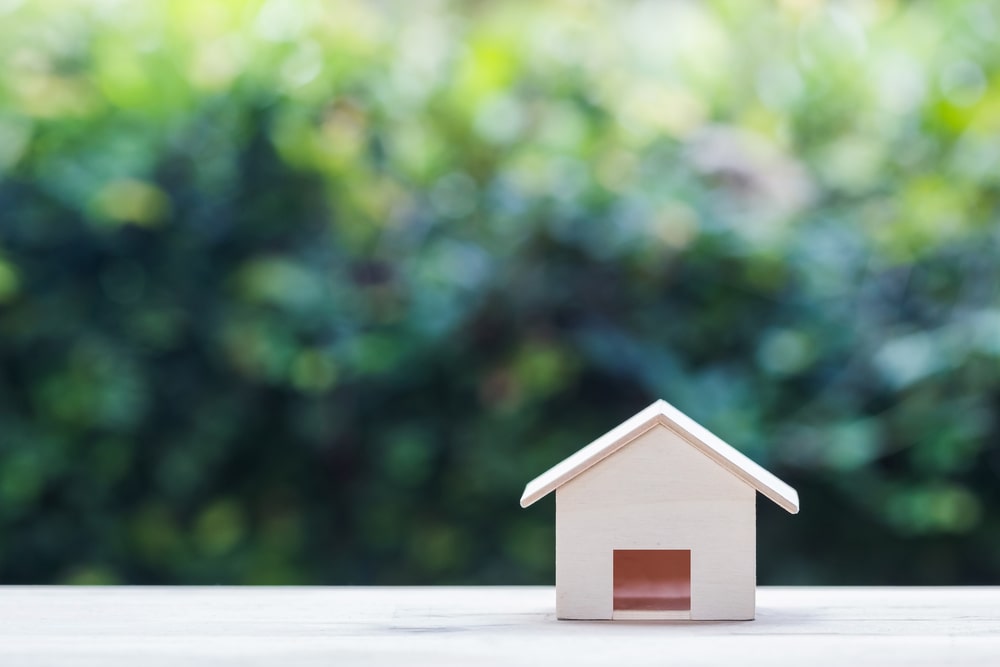 12 Questions To Ask When Buying A House
Once you've figured out your house-hunting budget and the neighborhoods you'd want to live in, it's time to start looking through listings. Here is a list of 12 questions you can ask your agent before you schedule a viewing:
Why Is The Seller Leaving?

Is The Property Prone To Natural Disasters?

Are There Health Or Safety Hazards?

What's Included In The Sale?

How Old Is The Roof?

Have There Been Any Additions Or Renovations?

How Old Are The Appliances?

What Is The Cost Of Utilities?

How Long Has The House Been On The Market?

How Is The Neighborhood?

What Were The Past Insurance Claims?

How Much Are Closing Costs?
1. Why Is The Seller Leaving?
Finding out why the seller is leaving can be useful information. For instance, a seller who has to leave the area for a new job can have a different motivation level than another seller who simply outgrew the house. If your agent thinks that the seller is very motivated, you may be able to negotiate a better price or make additional contingency requests. Further, the seller's reason for leaving could be a potential red flag for your own purposes, such as noisy neighbors.
2. Is The Property Prone To Natural Disasters?
Is your dream home located in an area prone to natural disasters? For starters, you'll want to assess the risk for you and your family's safety. A secondary but important concern is the cost of insurance.
Special hazard insurance for natural disasters such as floods and hurricanes may be required depending on your location. If there are no requirements in your area, you may still need to purchase homeowners insurance that covers certain events your area may be prone to.
3. Are There Health Or Safety Hazards?
Make sure your seller discloses information about any health or safety hazards related to the home. Older homes, in particular, can contain lead paint and radon. However, even newer homes can fall victim to culprits such as recurring mold and asbestos. These are problems that can lead to serious health issues if left unaddressed.
4. What's Included In The Sale?
While you may want to just buy a house and the land that it sits on, there's an added bonus: what's included inside.
Many sellers leave behind appliances and fixtures that they can't take with them, such as a washing machine, refrigerator, or even custom furniture! Find out what's included in the sale that might help sweeten the deal.
5. How Old Is The Roof?
A roof may be one of the least exciting characteristics of a home, but they are a necessity and expensive to repair. A roof replacement costs thousands of dollars, and lenders often won't approve your loan if a home has any roof damage. Be sure to find out the roof's condition and when it was last replaced, if applicable.
6. Have There Been Any Additions Or Renovations?
Does the home have any additions? Did any renovations take place? Any modifications to the home's original plans warrant extra due diligence. Additions and renovations can be great for home value, but only if they were done correctly and up to code. Request to see the original house plans, pay careful attention during the inspection process, and ask about warranties.
7. How Old Are The Appliances?
Inquiring about the age of key appliances can help you estimate lifespans and expenses. You can ask the seller to buy a home warranty to help cover replacement costs for major systems that are ready to give out. Appliances to investigate include the water heater, air conditioner, stove, washer, and dryer.
8. What Is The Cost Of Utilities?
First-time homebuyers often focus on the down payment and mortgage payments when it comes to the financial aspect of owning a home. These two costs are colossal, so much so that they often overshadow other costs that can add up.
How much are your monthly utilities? Do you need to buy garbage and recycling cans from the city? What will landscaping services cost you? These are costs that fluctuate depending on where you live and how your house is set up. Ask your real estate agent for estimates and ensure that you can work these costs into your monthly budget.
9. How Long Has The House Been On The Market?
Your real estate agent should be able to tell you the exact number of days that the house has been on the market. If it's been on the market for a long time, you might assume that there's something wrong with it. However, this isn't necessarily true and can be worked to your advantage. Sellers get more motivated with time, and the longer they've been waiting to sell, the more they're willing to negotiate. If there's nothing seriously wrong with the house, you may be able to win it for below market value.
10. How Is The Neighborhood?
Location is important for real estate value, but community is important for quality of life. Even if you have a great house in a great location, your life could still be a nightmare if you have terrible neighbors.
If you find a listing you like, there is nothing wrong with stopping and speaking with the surrounding neighbors. It can be a great way to see if your neighborhood is a good match, and see if there are any complaints about noise or other pesky problems.
11. What Were The Past Insurance Claims?
A Comprehensive Loss Underwriting Exchange (CLUE) report obtained from the seller will inform you of any past homeowners insurance claims. This will give you insights into any damages to the home, which aren't always revealed by the seller or caught during the home inspection.
12. How Much Are Closing Costs?
Last but not least, be sure to get an estimate of your closing costs. Many homebuyers focus on saving up for their down payment, yet they forget about the closing process. The costs usually include loan origination fees, title search fees, paperwork processing, home appraisal, and other administrative processes.
The closing cost usually lands somewhere between 2 to 5 percent of the purchase price. You'll get the final price tag that itemizes all the closing fees from your lender three days before closing.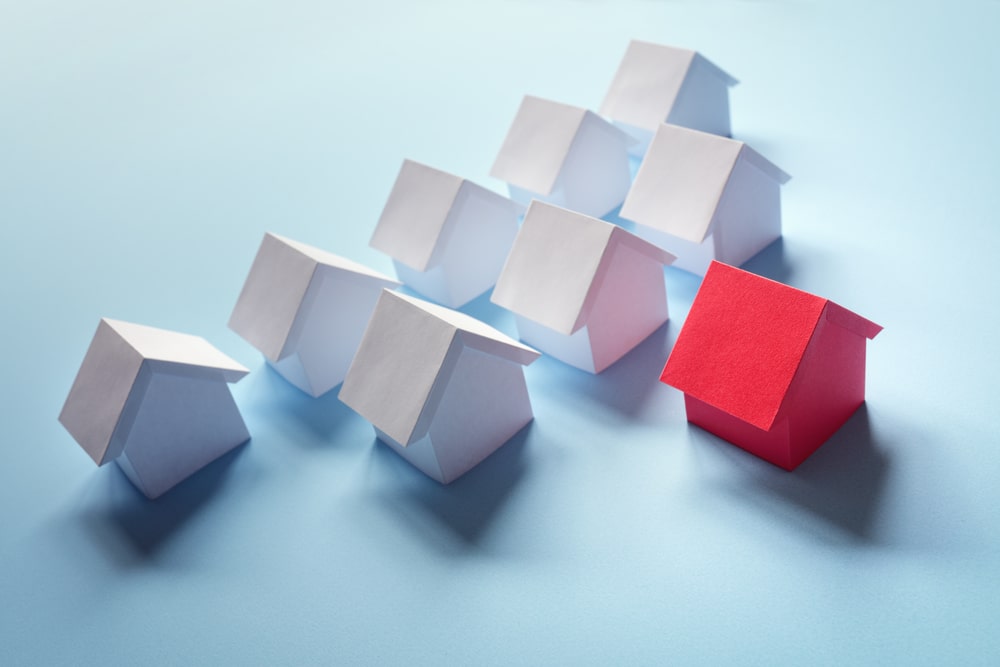 Who Should You Bring When You View A Home?
Because house hunting can be so exciting, you may feel tempted to bring your entourage along with you to viewings. However, if you stop and think about it, do you really want to open yourself up to everyone's opinions?
For the first time you view a house, plan on bringing your real estate agent and your partner (if applicable). Your agent will help you understand what you like or dislike about a house. They can also give you helpful advice and answer questions. Your partner should also be involved if they'll be living in the home with you. This should be a no-brainer, but their opinion is equally as important.
Otherwise, it's best to wait before you bring in other individuals to your viewings. For instance, let's say that your parents are chipping in to help you with your down payments. They may feel entitled to attend every viewing with you, but their opinions may overwhelm you and take you further away from your true wants and needs. For that reason, it's best to bring third parties in when you've narrowed down your search to your top choices.
If you have young children, consider leaving them home. Home viewings require your full attention to detail. A young child can get easily bored and distract you from the process. Instead, consider bringing them to one of your final walk-throughs so that they feel involved in the process.
Summary
When you finally find your dream house, it can be tempting to put your blinders on. It can be quite the journey to find a house that "feels right" and excites you, especially in a competitive market. When you're experiencing house hunting fatigue, the idea of finding any potential issues with the house can seem downright devastating.
Regardless, it's important to prepare several key questions to ask when buying a house. By asking the right questions, you could potentially uncover a severe issue and save yourself thousands of dollars in repairs. In a best case scenario, you'll find no deal breakers and gain the leverage you need to negotiate a lower purchase price. No matter how tempted you might be to hand over the check, remain vigilant and purchase your home from a confident, informed place.
---
Ready to start taking advantage of the current opportunities in the real estate market?
Click the banner below to take a 90-minute online training class and get started learning how to invest in today's real estate market!