Key Takeaways
Much like the rest of the country, the Raleigh real estate market has experienced a bit of a renaissance for the better part of a decade.
With some of the country's most prolific universities, a booming tech industry and a thriving economy, Raleigh appears ready and able to maintain the positive momentum it has managed to generate in recent history.
With the city's positive indicators greatly outweighing the negative, real estate in Raleigh looks to be a good investment for the foreseeable future.
---
The Raleigh real estate market is firing on all cylinders. Nearly every economic indicator realized by the city is better off than it was even a short period ago. An up-and-coming tech industry has seen to it that demand remains prominent, and yet, home prices are still on the rise. As a result, real estate in Raleigh is healthier than it has ever been, and there is nothing to suggest a change is on the horizon. In fact, things could get even better if Amazon, one of the world's largest companies, decides to call Raleigh home to their next headquarters. In other words, Raleigh appears to be the beneficiary of a perfect storm, and investors should start paying attention. The Raleigh real estate market has already made some noise in recent history, and it could get even louder sooner than later.
Median Home Price Raleigh
Real estate in Raleigh has become the beneficiary of significant appreciation in a relatively short period of time. In the years following the depths of the latest recession, circa the first quarter of 2012, median home values in the Raleigh real estate market began to appreciate, and have yet to look back. At that time, when prices bottomed out, the median home value in Raleigh was somewhere in the neighborhood of $185,000. Since then, the median home value has increased more than $72,000, and now sits at approximately $257,074, according to Zillow. In the last year alone, median home values have gone up 5.1%, slightly under the 8.0% national average.
Raleigh's economy should allow the city to outpace the national average in the coming year. Thanks, in large part, to incredibly healthy fundamentals, a bustling tech industry, and a lack of inventory, median home values could jump as much as 4.7% in the next 12 months. That, of course, is if Amazon doesn't decide to call Raleigh its new home. As one of the remaining candidates to serve as Amazon's new headquarters, Raleigh stands to see its home prices increase dramatically if they are chosen. And there you have it; home values in Raleigh have gone up for the better part of a decade, and if things fall into place they could go even higher.
---
[ Do you control your finances or are your finances controlling you? Find out how real estate investing can put you on the path toward financial independence. Register to attend a FREE real estate class, upcoming in your area. ]
---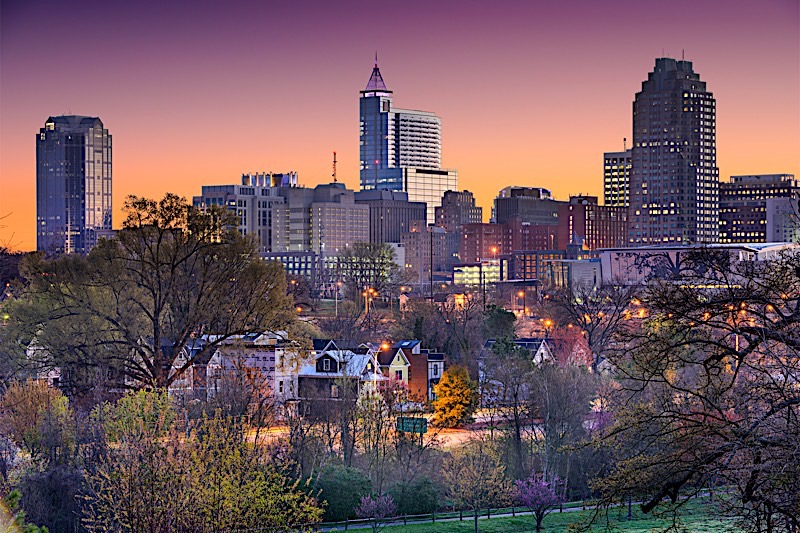 Raleigh Foreclosure Trends & Statistics
Not unlike the rest of the country, the Raleigh real estate market has seen a dramatic decline in underwater homes. The recovery has enabled many homeowners that once thought their equity gone forever to finally sleep well at night. The same appreciation I discussed in the previous section has reduced the amount of foreclosures seen in the city. The number of properties that received a foreclosure filing in the city of Raleigh has decreased as much as 18% from this time last year. "There are currently 539 properties in Raleigh, NC that are in some stage of foreclosure (default, auction or bank owned)," according to RealtyTrac. It is worth noting, however, that while the number of foreclosures in Raleigh have declined in recent history, there's still ample opportunity for savvy investors to find themselves with a deal. More specifically, many of those 539 properties in some state of foreclosure may be able to be had for a discount. In fact, distressed properties sell for an average of 43% less than their non-distressed counterparts, or roughly $98,000. Those interested in Raleigh real estate investing could find themselves with a great deal on their hands if they find the right foreclosure.
If you are interested in Raleigh real estate investing, I'd strongly consider taking a look at those homes that are what we in the business refer to as pre-foreclosures. As their names suggest, pre-foreclosures are homes that have received a notice of default, but have yet to begin the foreclosure process. And, as it turns out, the majority of Raleigh's distressed properties are in a state of pre-foreclosure — 63.6%, according to RealtyTrac. Therefore, investors in the area should browse the local courthouse, where pre-foreclosures are made available to the public.
Raleigh Real Estate Market Predictions
There's no doubt in my mind that real estate in Raleigh is heading in the right direction; it's definitely heading up. There's only one question that really needs answering: How high can the Raleigh real estate market go? Median home values are already expected to appreciate at a faster rate than the rest of the country, but I maintain that's a modest prediction. The 4.7% appreciation rate hinted at by the experts at Zillow could easily be trumped if Amazon decides to call Raleigh its new home. The move of one of the world's largest brands to the city of Raleigh could easily increase home values past our own expectations. And even if Amazon chooses somewhere else, Raleigh's bustling economy and thriving tech scene should promote a healthy market for years to come. For all intents and purposes, the Raleigh real estate market is incredibly healthy, and it should only improve on its current standings.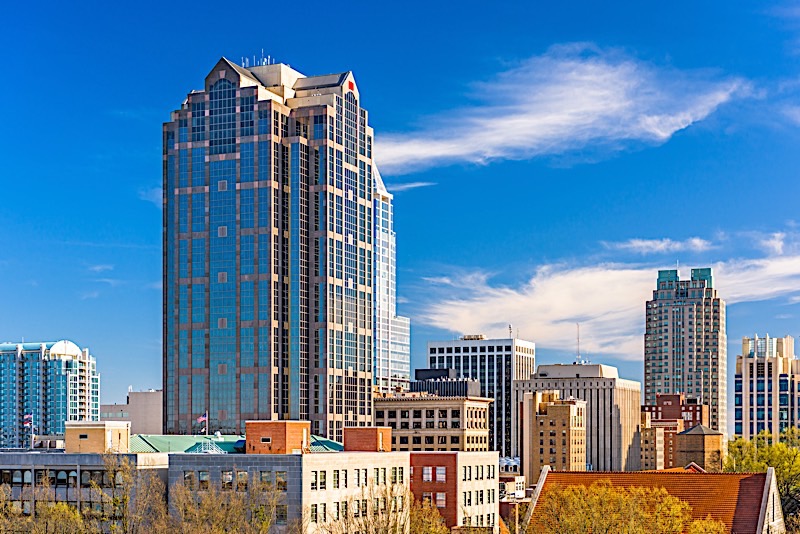 Raleigh Real Estate Market Summary
Raleigh is currently the beneficiary of a perfect storm. The city's economy is practically booming, nearly every economic indicator is better off today than it was in years past, more tech companies are setting up shop in the city limits, and it could serve as Amazon's headquarters on the East Coast. As a result, prices have increased at a rapid rate without concerning residents too much about an impending bubble. If for nothing else, there are several indicators justifying appreciation rates in the Raleigh real estate market.
Have you had any interest investing in the Raleigh real estate market? Please feel free to let us know your thoughts on the city in the comments below.
*The information contained herein was pulled from third party sites. Although this information was found from sources believed to be reliable, FortuneBuilders Inc. makes no representations, warranties, or guarantees, either express or implied, as to whether the information presented is accurate, reliable, or current. Any reliance on this information is at your own risk. All information presented should be independently verified. FortuneBuilders Inc. assumes no liability for any damages whatsoever, including any direct, indirect, punitive, exemplary, incidental, special, or consequential damages arising out of or in any way connected with your use of the information presented.