Key Takeaways
Building a real estate team, including a contractor, is actually an important part of the rehab construction process, even if that seems counter-intuitive.
A strategic plan that accounts for repairs and improvements, along with a detailed scope of work, is vital for any rehab.
Managing a rehab entails both knowing all the phases of a rehab, along with final walk-throughs that attempt to find any last-minute issues.
---
The real estate construction process can be confusing on the best of days; that goes double when this construction process is part of a broader real estate rehab strategy, where things like capital and return on investment are more important than finding the exact right type of counter top.
But what is the construction process actually like? What obstacles should an investor expect? And how to do they prepare themselves, as best they can, to ensure that their real estate construction efforts are as painless as possible?
One of the key stages of rehab construction, ironically, is to build a good team that includes a contractor and folks who can filter your leads. Of course, before construction gets started, you'll want to get a plan of attack and create a detailed scope of work. Then, once work starts, you'll want to keep tabs on every stage of the rehab and, ultimately, do a final walk-through and deliver final payment to the contractors.
Here's a quick look at the five stages of the rehab real estate construction process.
Understanding the Rehab Real Estate Construction Process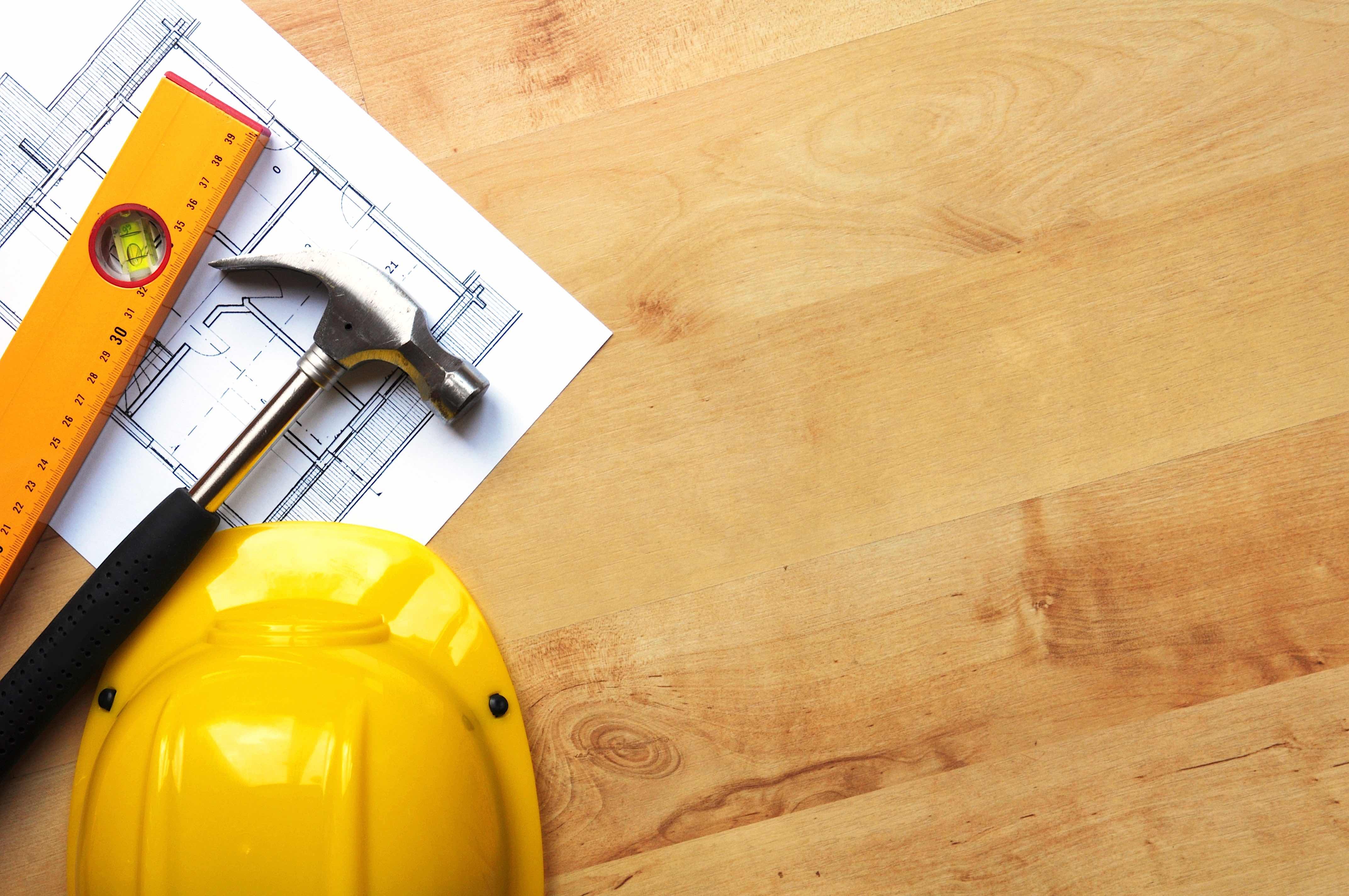 1. Building Your Team
But wait a minute! I thought we were going to talk about construction. Why are we talking about building a team?
Simple. Without a proper team in place, you'll set yourself up for future issues down the road (and also, considerably cut down on your ability to move quickly on deals).
Obviously, you'll need a contractor you can trust. This means vetting potential contractors to make sure they have all proper licensing and insurance – and that you've uncovered any past issues such as bankruptcy – but also that you've had a chance to visit one of their job sites to ensure they meet your standards. Once you've found a contractor you like, make sure that they sign these six real estate rehab critical documents before moving forward.
Your "team" also includes individuals who can help you filter leads and do quick walk-through appraisals of potential properties. Yes, it's ideal to have your potential contractor walk-through a property before starting a renovation. But to save time – and boost your responsiveness – it's helpful to have some kind of "street team" that can help filter out the good deals from the not-so-good.
2. Creating a Plan of Attack
Before a single nail is hammered, or the drop cloths are laid down to do that new paint job, it's vital that you walk through a rehab property that you've purchased and come up with a plan for how you'll approach the rehab.
This plan will often cover two key areas. The first is repairs that are required to bring a property up to standard. This is when you do a walk-through of a property with your contractor and look for problematic areas. Take lots of photos, and bring a flashlight. You want to scour the property, as well as you can, to find any parts of the property that an initial inspection might not have noticed.
The second area is key improvements that will greatly the increase the return on investment (ROI) of the home. This will depend on the type of property and market you're working in. Maybe it's under-cabinet lighting in the kitchen. Or maybe it's a new sink in the master bathroom. Or maybe it's just a skylight in the attic to bring in some much-needed light. Work closely with your contractor to find out which improvements are within your budget, and which will lead to the biggest return.
3. Create a Scope of Work
This is a much-more granular plan of attack than simple big-picture strategy. This is a deep dive look at exactly everything that needs to be done on a project, when it will be done, and how much it will cost. Sometimes this will be done with a contractor you've worked with in the past.
Other times, this will be done first, and then you send this out for bids from various contractors. Either way you approach it, it's vital that you list every single task – from renovation to installation to demolition – that needs to be done, and account for that on the balance sheet.
4. Roll Up Your Sleeves
Well, not your sleeves, obviously. But once you've got your scope of work, it's time to let your contractor go to work. As "captain" of this rehab construction ship, it's good to know the different phases a particular rehab will go through. They are demolition (trash clean up), foundation and framing, electrical/HVAC and plumbing, insulation, and painting/trim work.
Though you don't have to be an expert in each of these areas, it is good to know exactly where your investment property is in the construction process, and what's coming up next on the timeline. (Not just to show credibility during a job, but also keep your sanity in check.)
5. Inspection & Money
Once the hammers are put away and the concrete is laid, it's time to do a final walk-through to make sure that everything on the scope of work was completed. And we do mean everything. Even the most careful of contractors can miss something. (That's okay; that's what the walk-through is for.)
Don't forget to also allow time for permit inspections. Many investors will forget about this important, and time-consuming, aspect of the fix and flip investor journey.
Once everything is okayed – don't rush this – it's time to sign off on the project, get a Final Waiver of Lien signed by the contractor, and give them their finally payment. Because now your rehab property is ready for the big-time; to be put on the market and get readied for sale!
Have you been through the real estate construction process, either as an investor or homeowner? Let us know what you learned in the comments below.
🔒 Your information is secure and never shared. By subscribing, you agree to receive blog updates and relevant offers by email. You can unsubscribe at any time.