Jump To
---
Growing a successful real estate investing business requires you to be a jack of all trades (and a master of all of them.) On one day, you'll find yourself crunching financial numbers, while on another day you might be sending out marketing campaigns. On top of it all, the business will require you to manage real estate construction projects, especially if you're in the rehabbing niche. This guide will help break down the construction process from the perspective of the investor; luckily, when done right, you won't have to have much of a hand in the construction itself.
Understanding the Rehab Real Estate Construction Process
As an investor, you won't have to execute any of the actual construction, unless you are the hands-on type. Typically, your main responsibilities will center around human resources, project management and finances. The real estate construction process includes coming up with a solid project plan as well as a detailed scope of work. In addition, one of the most important aspects you should expect to take the lead on is building a strong team.
---
[ Thinking about investing in real estate?
Register to attend a FREE online real estate class
and learn how to get started investing in real estate. ]
---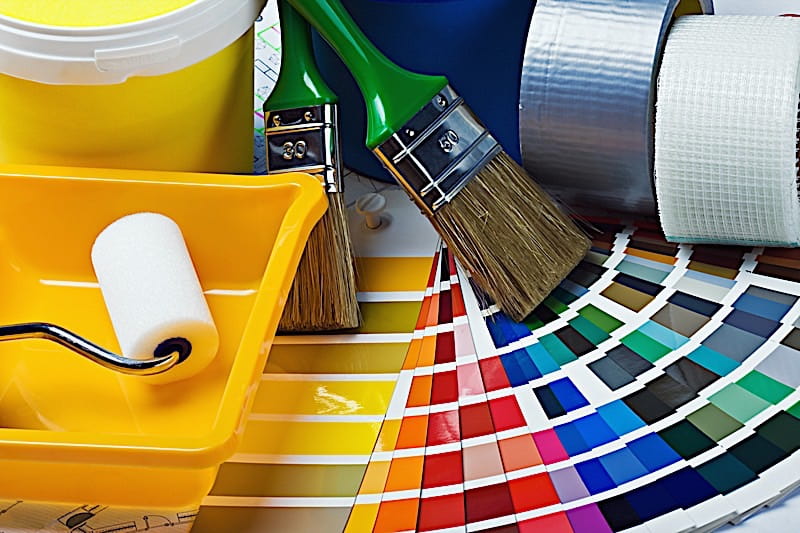 1. Building Your Team
Aside from creating a detailed project plan and scope of work, the most important stage of rehab construction has more to do with human resources than anything. Without a proper team in place, you'll set yourself up for future issues down the road (and also, considerably cut down on your ability to move quickly on deals). In order to recruit a strong team, you need to know the right questions to ask during the vetting process. Read more on how to build a strong real estate team.
Real Estate Construction Questions to Ask
Knowing which real estate construction questions you need to ask, before any work gets done, is vital to protecting your assets and seeing your investment through to completion. What are those questions that you need to ask before the real estate construction process begins? A few of the questions simply relate to ensuring the contractor has the necessary requirements, such as insurance or a contractor's license. Others are more sensitive, such as finding out if they've had a bankruptcy.
Here are six key real estate construction questions to ask before a single nail is hammered:
What kind of insurance do you have?This may seem like a no-brainer, but it's vital to protect yourself, especially when putting yourself out on the line with expensive commitments like real estate construction loans. And not just any type of insurance; you want to make sure that they have the right type of insurance, and that they have enough coverage in the case that something goes unexpectedly wrong on the job.

May I see a copy of your license? Any legitimate contract would not hesitate to show you a copy of their license. In fact, most trustworthy contractors will have copies on hand to offer to potential business partners without having to ask. When checking your contractor's license, be sure to double-check that it's still valid and registered in the state in which you're doing the construction.

Can I visit any current jobs you're working on? One of the best ways to vet a contractor is to visit some of their current construction sites. That way, you can see check out the quality of their work first-hand. Pay attention to cues such as how the crew works, or how clean or organized the job site appears. If current project sites aren't available, then you should at least ask for a list of references.

Can you tell me more about your crew? How many people are working with you? How long has your crew been working together? How long has your senior employee been with you? (This can tell you a lot about how a contractor works.) Asking these types of questions can help you get a better snapshot of how the contractor manages their team.

Will you be using subs? Here, we're referring to sub-contractors — those key individuals who help come in and take care of some of the more specialized jobs on a real estate construction project. Most contractors use subcontractors, especially for things like plumbing and electrical. You just want a good sense of how that process will run. You don't want delays on your project simply because the contractor couldn't get the plumber out there on time.

Have you ever filed for bankruptcy? Although it may feel awkward to ask, it's important to ask your contractor if they've ever filed for bankruptcy or have ever had any disciplinary actions filed against them. If the answer is "yes," it will give them an opportunity to explain their circumstances. Ultimately, it is your decision to decide whether your find a contractor to be trustworthy, and the onus is on you to do your due diligence.
2. Creating a Plan of Attack
Before a single nail is hammered, or the drop cloths are laid down to do that new paint job, it's vital that you walk through a rehab property that you've purchased and come up with a plan for how you'll approach the rehab.
This plan will often cover two key areas. The first is repairs that are required to bring a property up to standard. This is when you do a walk-through of a property with your contractor and look for problematic areas. Take lots of photos, and bring a flashlight. You want to scour the property, as well as you can, to find any parts of the property that an initial inspection might not have noticed.
The second area is key improvements that will increase the return on investment (ROI) of the home. This will depend on the type of property and market you're working in. Maybe it's under-cabinet lighting in the kitchen. Or maybe it's a new sink in the master bathroom. Or maybe it's just a skylight in the attic to bring in some much-needed light. Work closely with your contractor to find out which improvements are within your budget, and which will lead to the biggest return.
3. Create a Scope of Work
This is a much-more granular plan of attack than simple big-picture strategy. This is a deep dive look at exactly everything that needs to be done on a project, when it will be done, and how much it will cost. Sometimes this will be done with a contractor you've worked with in the past.
Other times, this will be done first, and then you send this out for bids from various contractors. Either way you approach it, it's vital that you list every single task – from renovation to installation to demolition – that needs to be done, and account for that on the balance sheet. For more help on how to go about all this, don't miss this scope of work guide written specifically for people who aren't so handy.
4. Roll Up Your Sleeves
Once you've got your scope of work, it's time to let your contractor and your team to go to work. As "captain" of this rehab construction ship, it's good to know the different phases a particular rehab will go through. They are demolition (trash clean up), foundation and framing, electrical/HVAC and plumbing, insulation, and painting/trim work.
Though you don't have to be an expert in each of these areas, it is good to know exactly where your investment property is in the construction process, and what's coming up next on the timeline. (Not just to show credibility during a job, but also to keep your sanity in check.)
5. Inspection & Money
Once the hammers are put away and the concrete is laid, it's time to do a final walk-through to make sure that everything on the scope of work was completed. And we do mean everything. Even the most careful of contractors can miss something. (That's okay; that's what the walk-through is for.) It's extremely helpful to utilize a standard but thorough inspection checklist (like this one) to make sure you don't miss anything.
Once everything is okayed, it's time to sign off on the project. At this juncture, you will have your contractor sign off on a Final Waiver of Lien, and then provide them with their final payment. This is a great time to celebrate, as your rehab property is now ready to be listed on the market and prepared for sale.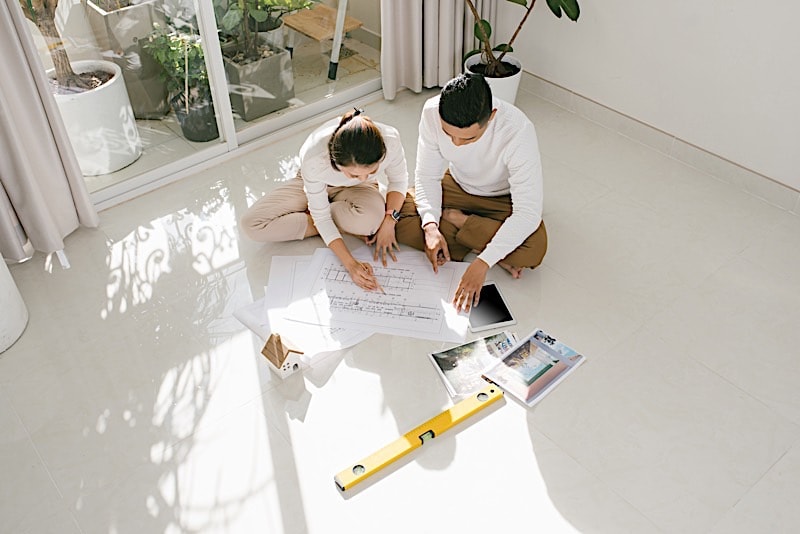 Summary
As you may have gathered by now, an investor's role in real estate construction is that of a project manager. The most effective strategy is to put together a detailed, fail-safe project plan, scope of work, and to recruit a reliable and talented team to execute it. The more you can trust your team, the more you can free up your time from monitoring the project to pursue multiple investment opportunities at the same time.
Have you been through the real estate construction process, either as an investor or homeowner? Let us know what you learned in the comments below.