Key Takeaways
It is important to make sure that any potential contractors show you proof of their license and insurance coverage.
One of the most powerful questions you can ask a contractor is if you can see one of their past jobs; it can tell you more than any fancy brochure.
Though a sensitive topic, if a contractor has had a bankruptcy in the past, it's important you ask about it.
---
Working with a contractor on a rehab can be stressful, and that's even under the best of circumstances. Knowing which real estate construction questions you need to ask, before any work gets done, is vital to protecting your asset and seeing your investment through to completion.
What are those questions that you need to ask before the real estate construction process begin? What questions do you need answers to, long before you start redeeming that capital from your real estate construction loan? And how do you ensure that any type of new construction real estate project is as safe-guarded and protected as possible?
A few of the questions simply relate to ensuring the contractor has the necessary requirements, such as insurance or a contractor's license. Others are more sensitive, such as finding out if they've had a bankruptcy.
Here are six key real estate construction questions to ask before a single nail is hammered.
Real Estate Construction Questions You Should Ask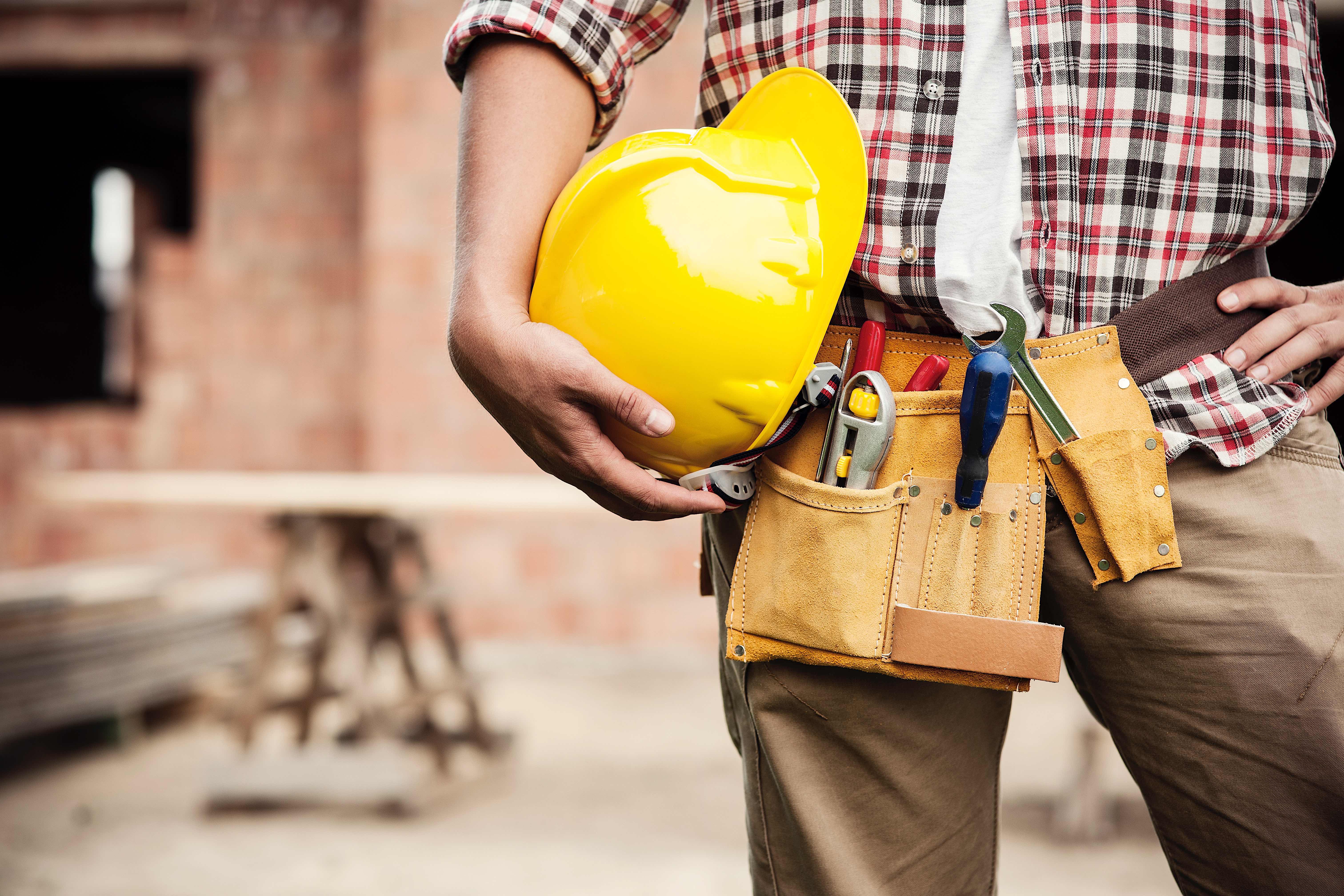 1. What kind of insurance do you have?
This may seem like a no-brainer, but it's vital to protect yourself, especially when putting yourself out on the line with expensive commitments like real estate construction loans. And not just any type of insurance; you want to make sure that they have the right type of insurance, and that they have enough coverage in the case that something goes unexpectedly wrong on the job.
2. May I see a copy of your license?
Just asking your contractor if they have a license isn't enough (sorry, but this is business). You want to ask, nicely, if you can have a copy of their license. Be sure when you do get a look at it, that the license is updated and registered in the state in which you're doing the construction.
3. Can I visit any current jobs you're working on?
This is something that many new investors neglect to do; perhaps because they feel a bit timid or shy about asking for them. But it's crucial that you take the time — and sometimes it does take time — to ask if it'd be alright for you to stop by and check out any current projects they have in the pipeline.
Don't announce when you're going to arrive; what would be the fun of that? Instead, just drop by and pay attention to how the crew works — or doesn't work — and how clean and organized the job site looks. (This last one can tell you a lot more about a contractor than any words coming out of their mouth.)
If they don't have any current real estate projects going on, you'll want to (at the very least) get a list of references that you can look through. Unofficial references, such as Google Local or Yelp — although these can be themselves a bit hit-and-miss — are also worth checking out.
4. Can you tell me more about your crew?
How many people are working with you? How long has your crew been working together? How long has your senior employee been with you? (This can tell you a lot about how a contractor works.)
This doesn't mean that a one-man shop is necessarily a deal-breaker when adding a contractor to your real estate network. Or that another contractor, with 25 guys waiting to start work, is necessarily better. It just means you want to get an accurate snapshot of what this contractor can do – and more importantly, not capable of doing – at a moment's notice.
5. Are you going to use subs?
No, we don't mean substitute teachers. Or that form of naval military combat. Instead, we're referring to sub-contractors — those key individuals who help come in and take care of some of the more specialized jobs on a real estate construction project.
If a potential contractor says they plan to use sub-contractors, this isn't always a bad thing. Most contractors use sub-contractors, especially for things like plumbing and electrical. You just want a good sense of how that process will run. You don't want delays on your project simply because the contractor couldn't get the plumber out there on time.
6. Have you got any skeletons in your closet?
Not that you should assume your prospective contractor has literal skeletons in the closet. (Although, I guess, it never hurts to ask.) Instead you do want to ask two rather sensitive, though important, questions:
Have you ever filed for bankruptcy?
Have you ever had a disciplinary action filed against you?
These are not easy questions to ask. but they are vitally important. That said, you probably only want to ask these questions if you already know the answer is "yes." (Something that a quick search on the Internet will likely tell you anyway.)
Just because a contractor has had one of these two scenarios crop up doesn't mean you should discount them. It just means you need to hear more of the story. How did these situations happen? What was the background? What steps has the contractor taken to ensure they won't happen again on your investment project?
If you don't like the answer to that question, or any of the questions you ask, feel free to move along. There are plenty of fish, and reputable contractors, out in the sea.
Are you about to work with a contractor in the real estate construction phase? Let us know what questions you plan to ask in the comments below.