Key Takeaways
A real estate FAQ can serve as a new investor's greatest resource if used correctly.
There's no reason real estate investment questions proposed by others can't contribute to your benefit.
The right investor questions can point your career in the right direction if you listen carefully to how they are answered.
---
A Real estate FAQ, otherwise known as frequently asked questions in the real estate industry, is nothing less than an invaluable commodity to savvy investors that are willing to listen. If for nothing else, there's absolutely no reason the right real estate investment questions (and their answers) couldn't prove invaluable to an up and coming investor. A good real estate FAQ, for that matter, will propose questions nearly everyone has, but few are afraid to ask. What is real estate investing, if not for a way to take on your fears and come out on the other side even stronger?
It is worth noting, however, that not all real estate investment questions are created equal. There are hundreds of answers to thousands of real estate FAQs made available to investors, but how does one determine which are most important? A single real estate FAQ can range from the simplest questions, like "how do I get my business started", to the most complicated queries about types of financing. The real secret, however, is how you decipher them and implement the answers into your own business.
Frequently Asked Real Estate Questions: Answered
When first starting your real estate business, it is okay to have your own real estate FAQ. In fact, the best investors become successful because they constantly ask questions in order to keep themselves educated and up to date on the latest trends and technologies.
Henry Ford, one of the world's best entrepreneurs, was famously attributed to saying, "If you always do what you've always done, you will always get what you've always got." Keeping Ford's quote in mind, ponder one simple thing: If you never ask questions, you will never improve; and if you never improve, you will never get ahead of your competition.
Before jumping into the real estate investing field, familiarize yourself with the following real estate FAQ:
How do I finance the first real estate deal I find?
Do I need a real estate license as an investor?
What does After Repair Value mean?
Which is the best exit strategy for my real estate goals?
What marketing campaigns are best for new investors?
What are the best tax benefits associated with real estate investing?
How should my real estate company be structured?
How do I start finding leads for my first deal?
What do first-time homebuyers need to know before closing a deal?
How do I Choose a name for my real estate company?
---
[ Thinking about investing in real estate?
Register to attend a FREE online real estate class
and learn how to get started investing in real estate. ]
---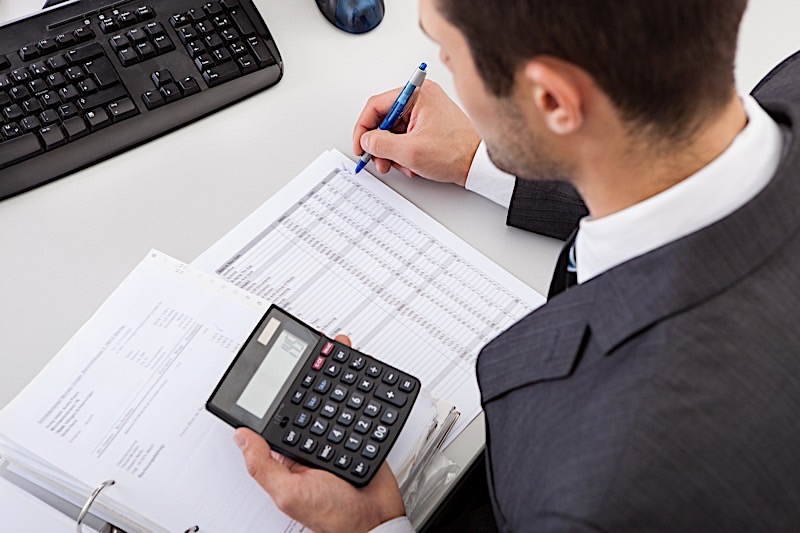 1. How Do I Finance My First Real Estate Deal?
There are a number of options when it comes to financing your first real estate deal. You can always choose a conventional course of action by acquiring a loan from a traditional lender, i.e. big banking institutions. However, you can always opt for a private or hard money lender. Private lenders are less strict in regards to their loan requirements and therefore typically charge higher interest rates.
Wholesaling is another viable option for investors who are just getting started because it requires no down payment or any of the investor's personal capital. More often than not, new investors save up the profits they earn from wholesaling to use as a down payment on a rehab or buy and hold property.
2. Is It Necessary To Get A Real Estate License As An Investor?
There are both pros and cons when it comes to the question of whether or not investors should acquire a real estate license. Investing in real estate as a licensed agent gives you unlimited access to properties listed on the MLS. With a license, you also have the potential to take home a larger profit because you don't have to give away a percentage of your earnings to the agent you would've been working with. Obtaining a license also opens the door to a whole new networking channel, which is one of the best ways to find deals. Also keep in mind that not having a license allows you to work with a variety of agents whom might all specialize in different niches, giving you the opportunity to diversify your types of deals. On the flip side, becoming a licensed real estate agent doesn't come free; you must invest a great deal of time, energy and even money to practice regularly. Ultimately, it depends on the specific individual and his or her goals when it comes to answering this real estate FAQ.
A property's ARV refers to its after repair value. Learning how to accurately calculate a property's ARV is a skill that even the best investors still strive to perfect. In order to determine whether or not a specific property is a good deal, investors must first, keep in mind the price of the property; second, be able to inspect the property and estimate the cost of repairs; and ultimately, analyze the numbers to verify whether or not the ARV will be greater than the initial cost of the property plus the repairs. If your calculated ARV is not at least 10 percent higher than the property plus repairs, it is likely that your profits will be minimal.
4. What Is The Best Exit Strategy For Me?
The first step an individual must take after making the decision to leave his or her nine to five job in order to become a real estate entrepreneur, is what exit strategy to focus on. There are three basic exit strategies investors can choose to concentrate on, which include: wholesaling, rehabbing, and renting. Each has its owns benefits and disadvantages and is ultimately contingent upon an individual's goals and preferences. For those looking to make cash fast, wholesaling is the ideal exit strategy as investors have the ability to close their deal in as little as two days. One of the most popular exit strategies, rehabbing, is perfect for those with an eye for design and the propensity for getting their hands dirty. If building long term wealth is your utmost objective, consider adding rental properties to your portfolio.
5. What Are The Best Marketing Campaigns For New Investors?
There are so many marketing strategies for real estate investors today, it is almost impossible to count. Direct mail campaigns are great for new investors because it gives them the ability to pick and choose their message, target audience, and campaign scale. Implementing a direct mail campaign is guaranteed to bring in results because a tangible piece of mail allows prospective clients to make a physical connection with your brand. Tracking the results of your direct mail campaign can also help you determine which market, or niche, you want to focus on. For example, if you send your piece of mail to a probate list, a recently foreclosed list, and a tax delinquent list and you receive the greatest number of calls from those on the tax delinquent list, you will know how to run your campaign successfully again in the future.
6. Are There Any Tax Benefits That Come With Investing In Real Estate?
The tax benefits that come with investing in real estate are endless. Becoming a rental property owner however, is arguably the easiest way to receive these benefits; but certainly not the only way. When you rent a property, you can deduct a number of expenses including, but not limited to, depreciation, repairs, interest and taxes that relate to the common property.
7. How Should I Structure My Real Estate Investing Company?
The most common way to structure a real estate business is by forming an LLC (limited liability company). However, individuals can also opt for an S Corp or Sole Proprietorship. LLC's are most universal in the real estate investing industry because it is a separate and distinct legal entity. Meaning that an LLC can obtain a tax identification number, open a bank account and do business, all under its own name. The primary advantage of an LLC is that its owners, known as members, have 'limited liability,' which signifies that , under most circumstances, they are not personally liable for the debts and liabilities of the LLC.
8. How Do I Find Leads For My First Deal?
In today's day and age, social media is one of the most effective – and cheapest – way for new investors to find leads. Creating accounts across all social media sites allows you to advertise your brand, services, and unique qualities that make consumers choose you over your competition. Content marketing is another way to establish yourself as a thought-leader within the industry. Creating original content proves that you are an expert in your niche and will help separate you from other investors. Although blogging can be time consuming, it is worth the effort because it has the ability to attract free leads. Because there are so many options when it comes to real estate marketing strategies, it ultimately depends on how much money and time you are willing to spend.
9. What Do I Need To Know As A First-Time Homebuyer?
Buying your first home can be scary and overwhelming, but once completed, invaluable. The first step in becoming a first-time homebuyer is to get your finances in order. It is important to check your credit score in order to determine the overall state of your resources. The next step is to get pre approved for a loan. To do this, your lender will assess your debt to income ratio – among other things – in order to determine how much you will be allowed to borrow. It is important to keep in mind that there is a big difference between getting pre qualified and getting pre approved. Almost anyone will pre qualify for some type of loan, but getting pre approved gives you a more accurate picture of how much money you will be given. The rest of the steps are detailed in our First-Time homebuyer checklist.
10. How Do I Pick The Perfect Name For My Real Estate Business?
Once you've established your business and area of expertise, you must choose a name that accurately depicts the unique characteristics of your business. Before settling on a name, do some research on other companies you admire. Learn how and why they chose their business name and see if you can draw from inspiration. It is important to pick a name that you can easily market. Something that is easy and clever enough to remember, but not so eclectic that consumers are confused about the industry you are in. Just be sure to choose your words wisely and remember that your name becomes your brand and will stay with you forever.
11. How Do I Gain MLS Access Without A Real Estate License?
The most direct (and perhaps easiest) way to gain access to the Multiple Listing Service is to team up with a licensed Realtor. Consequently, Realtors are given access to the MLS the moment they become licensed, as to help them fulfill their promise to clients. Therefore, teaming up with a Realtor will most likely give you access to the MLS.
12. Can I Start Investing In Real Estate With No Money?
The phrase "investing in real estate with no money" is used relatively loosely. Consequently, real estate deals require transactions to be made, which inevitably requires funding. There is no way to avoid using money, but nobody ever said it had to be your own money. Therefore, it is entirely possible to invest in real estate without using any of your own money. Instead, prospective investors may borrow money from private money lenders to fund their deals. Gaining access to private money funds will come with fees and interest, but it is often the best way to acquire a deal.
13. How Can I Branch Out Into Commercial Real Estate Investing?
Investors must exercise incredible due diligence in the event they want to branch out into commercial real estate. If for nothing else, it pays to do your homework, as due diligence is a critical element to ensure success in real estate. Learning the ins-and-outs of commercial investing will require you to conduct a significant amount market research to determine whether or not commercial property is a viable investment option. If you are comfortable you have mastered residential real estate, take what you have learned and apply it at the next level. That said, there are a lot of significant differences between residential real estate and commercial real estate; do not assume they are the same. There are similar principles at play, but to make the switch you will need to learn the differences and scale of each project.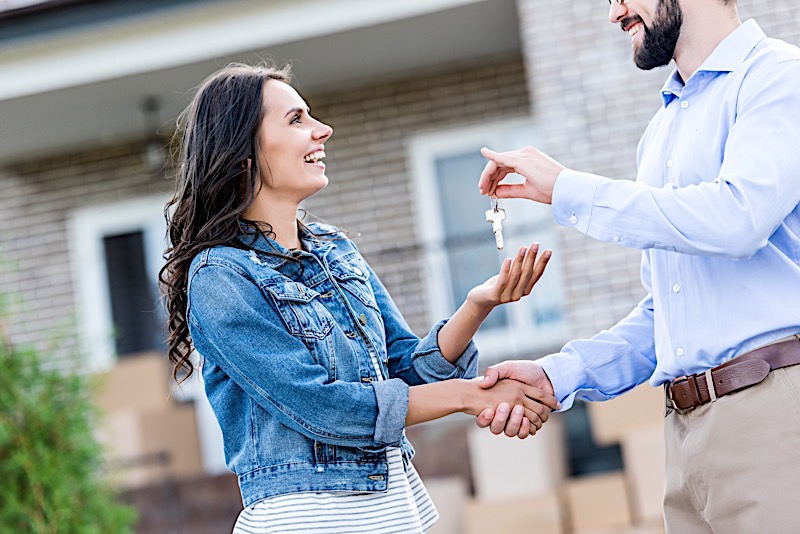 Quick Tips For New Investors
Do Your Homework
Pick A Single Niche
Determine Your "Why"
Never Stop Networking
Real estate investing tips for beginners can range from the utterly useless to the invaluable. If for nothing else, a wealth of information is made available to those just starting out, but not all of it is useful. That said, you need to pick and choose the advice you heed. And as far as I am concerned, every new investor could stand to benefit from the following advice:
Do Your Homework: Nothing is more important to an investor than their capacity for learning. Not only that, but their willingness to learn. You see, today's greatest investors not only learn on a regular basis, they seek it out; they know they can never stop learning or the industry will pass them by. New investors must adopt this thinking, too. Only then will you be able to truly benefit as a real estate investor.
Pick A Single Niche: I could argue that real estate investing is about as intimidating an undertaking as anything else; there's so much that needs to be learned before you can take a single step. However, there are ways to make things a little easier on yourself. For instance, don't stretch yourself too thing from the beginning. Instead, pick a single niche and go for there. Focus on wholesaling, for example. That way, you can master one particular area until you are comfortable moving forward.
Determine Your "Why": Regardless of what you have heard in the pass, investing in real estate is not as easy as they make it seem on TV. That is, of course, not to say it can't be done, but rather that it will take hard work and determination. As a result, you will need one thing to get you through the tough times: your "why." Your why is the reason you started investing in the first place. What made you want to invest? Friends? Family? Money? All of the above? Whatever your reason is for investing, let it be what drives you to succeed.
Never Stop Networking: Real estate is a people business; it always has been and always will be. The more quality relationships you are able to establish as a new and up and coming investor, the better off you'll be. If for nothing else, it's those you choose to align yourself with that have the potential to shape your career path more than anything else. As a result, never stop networking. Proceed to make new relationships around every corner. You never know where your next deal or partnership will come from, so keep your head on a swivel.
There are countless tips I could sit here and tell you about, but few are as universal as those I just covered. If you do nothing else, start with these tips, and then move forward.
Summary
A great real estate investor FAQ has more to do with what you take away from it than the questions that are answered. If for nothing else, all the answers in the world won't do you any food if you don't implement them in a way that is beneficial to your own good. That said, I not only want you to listen to the questions being asked in this real estate FAQ with a keen ear, but I also want you to think about how the answers could change your own approach.
Learn from those that have come before you, and you are less likely to repeat their mistakes. After all, what are today's greatest investors, if not for those that can mitigate risk to the highest degree?
Has this real estate FAQ helped you answer some of your own questions? Perhaps you have more questions that still need answering. Either way, we'd love to hear your thoughts in the comments below.