Key Takeaways
The right fall real estate branding offers the chance to maintain relationships with existing customers and potentially reach new ones.
When it comes to holiday marketing, remember to maintain authenticity and stay true to your brand.
One of the best branding tips for small businesses is to try new ideas and discover what works best with your audience.
---
In anticipation of the holiday season, many businesses will start revamping their marketing efforts. There are a number of fall real estate branding tips that can help you do just the same. While these tips can be applied year round, fall is the perfect time to revitalize your branding before the start of the new year. Take your marketing to the next level and consider the following unique real estate marketing ideas.
Holiday Real Estate Branding Tips
The holidays are a great time to amp up your marketing efforts and attract new clients. Here are some of the best holiday branding tips to guide your business through the season:
Send Real Mail: In a world dominated by social media and email campaigns, sometimes going against the grain will help you stand out the most. Diversify your marketing efforts offline by taking advantage of direct mail in the form of seasonal or holiday-themed greeting cards or letters.

Consider Your Clientele: The upcoming holiday season will mean different things to everyone. Sending a Thanksgiving message to clients, or even a fall-themed message, is a great way to be inclusive and avoid leaving anyone out. Search for holiday greeting templates online to find examples that can work for your business.

Balance Your Efforts: Strategize sustainable growth as you focus on redoing your marketing efforts. Try not to get too caught up in orchestrating a fall campaign that you burnout. To avoid going overboard, always anticipate how a new marketing campaign will fit in with your existing strategies and future plans.

Stay True To Your Brand: As you mix up your marketing for the changing seasons, make sure to remain authentic. Remember your audience as you incorporate new ideas and maintain your regular tone and voice.

Be Personable: You are not the only one thinking about boosting your marketing efforts this time of year. With Black Friday and holiday sales on upon us, this time of year can create an information overload. A great place to start is by sending holiday-themed thank you cards to clients or partners you have worked with in the past.

Practice Gratitude: This is the perfect time to give back. Think about ways to show your clients you are thankful for them, like through holiday sales and special offers. You can also look into charitable opportunities and ways to get involved in your community. Read this article for more ideas on how to give back this season.

Think About Your Space: Don't forget about your employees during the holiday season. Incorporate some tasteful decorations into your office or throw a holiday party. This is a great time to reward your hard-working team.
---
[ Thinking about investing in real estate?
Register to attend a FREE online real estate class
and learn how to get started investing in real estate. ]
---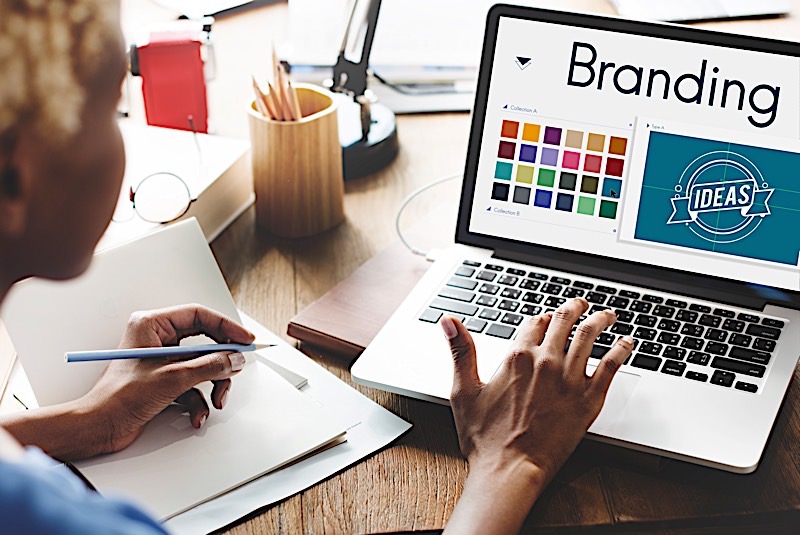 Fall Real Estate Branding Tips From The Pros
These tips should serve as guidelines as you revamp your fall real estate branding. Now that you have the framework for your marketing efforts, let's take a look at how some top real estate investment business have implemented them.
Be Consistent
One of the most difficult parts about launching a new marketing campaign is consistency. Once you have settled on a brand and image for your business, it is crucial that everything you do reflects it. Brown Harris Stevens is one company that exemplifies consistency to a tee. They use a simple, stacked logo and neutral color palette in year round marketing efforts, providing them with a lot of room for seasonal flair. Consider your existing real estate branding and think about areas you can change things up throughout the season without betraying your overall message.
Be Creative
To make your holiday marketing stand out, you are going to have to get a little creative. Think about theme, message, and content as you look for ways to create holiday themed messages. The real estate company Halstead is a great example of exercising creativity across their marketing. As part of a recent campaign, they printed ads using different colors for each neighborhood they operated in. The ads stood out from one another for their bold color palettes, but remained consistent enough that customers could still recognize the brand's logo.
These principles could easily be applied to businesses looking to switch it up during the holiday season. Fall is a perfect time to introduce new color schemes and other unique ideas to reach new clients.
Be Bold
If you find yourself frustrated or uninspired at your current marketing techniques, use this time to be bold and refresh your company's brand. Real estate giant Century 21 launched an entirely new brand identity in 2018 that has proven to be successful thus far. Their rebranding included a new logo, better print materials, and even streamlined promotional items.
The end of the year is a great time for evaluating your existing efforts and fixing things that simply are not performing. One of the upsides of the holiday rush is that it can provide businesses with a chance to test out new marketing ideas, without the fear of the spotlight. The decision to rebrand should not be taken lightly. However, if your current efforts are not where you want them to be, use this time to give your business a boost. Check out our five-step branding guide to get started.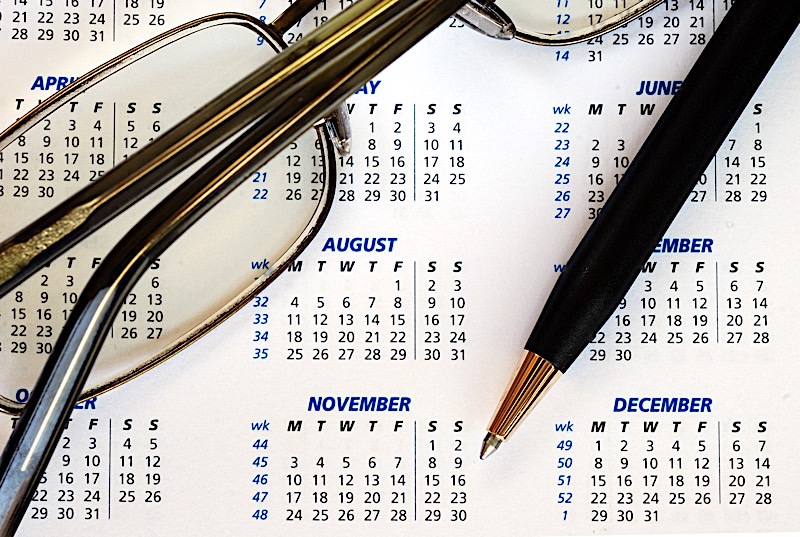 Unique Real Estate Marketing Ideas To Implement This Season
There are so many fall real estate branding opportunities to improve your marketing efforts, the only hard part will be narrowing down the list. Keeping the above tips in mind, here are some specific marketing ideas to think about this fall:
Team Up: One of the best personal branding tips for this time of year is to team up with other professionals. Fall is a common time for many homeowners to employ services such as gutter cleaning, heating repairs or snow shoveling. Connect with vendors who provide these services in your area and establish a referrals system that can help both of you.

Sponsor An Event: With all the fall festivals happening during this time of year, your business should have no trouble finding an event to get involved in. By sponsoring an event, you can establish strong relationships within the community and spread awareness about your business in the process. Ask around for any upcoming events in your area, and connect with event planners about getting involved. If you don't have the budget to contribute financially, look into ways to volunteer.

Fall-Themed Content: Incorporate fall-themed messages on your social media platforms and website. Write an article for your blog about the holiday season, for example, or share a Facebook post with a simple holiday message to clients. You could even consider putting together a fall-themed newsletter for your mailing list. These are all great ways to get your audience engaged online.

Real Estate Thanksgiving Cards: A holiday-themed real estate card can go a long way to show your clients and employees that you are thinking about them this time of year. Send a handwritten greeting card and share how you're thankful for them.

Host A Drive: Your community involvement does not have to be limited to sponsoring an event. Hosting a clothing or canned food drive is a great way to ensure you are giving back to the community during this time of year. Look into planning a stand-alone event or running one at your office to get your team involved, too.

Attend Community Events: In a lot of areas, fall means football season. Use this time of year to your advantage and attend events to get the word out about your business. You can get involved by hosting a tailgate, setting up raffles, or even volunteering at games.

Pay Attention To Moving Sales: Keep an eye out for any garage or moving sales around town. While people may be cleaning up for the holiday season, these could also be signs of homeowners getting ready to sell. Look for signs around town, and go to estate or moving sales to potentially find new leads.
Summary
The leaves aren't the only things that change in the fall: many companies will use this as a time to liven up their marketing efforts. Make sure your business stands out by implementing a few fall real estate branding tips to attract new clients and maintain existing ones. By finding a balance between creativity and consistency, you can ensure your business doesn't fall behind this season.
Which fall marketing tips are you excited to try? We want to hear from you in the comments below.
---
Ready to start taking advantage of the current opportunities in the real estate market?
Click the banner below to take a 90-minute online training class and get started learning how to invest in today's real estate market!