Key Takeaways
If you're not able to find an investing club, either through a Google search or social media inquiry, feel free to create your own.

When you find an investing club, give it a test-drive to ensure it has the connections, environment, and investor profile that matches your needs.
The biggest mistake you can make is to not put the information you get into action. Take what you learn and apply it to your business.
---
Have you heard about the benefits of real estate investing clubs, but aren't sure what they are and how to find a good one in your area? In an earlier column, we covered what a real estate investing club could do for your career, and how it could help take your entrepreneurial journey to the next level.
In this column, we're going to answer some important questions: How do you find a club in your market that will help you reach your business networking group goals for 2018? And once you do find it, what can you do to make your experience a fruitful and productive one?
Finding a club is usually pretty easy; a Google search or asking fellow connections on Facebook or LinkedIn might be all that's needed. Once you find a real estate investing club, you'll want to check it out to make sure it's a positive environment and they have associations that can help your career. As always, to get the most out of the experience, give before you get, put your insights into action, and do your homework on potential speakers.
Here's a quick primer on finding real estate investing clubs in your region and making sure the time spent there has serious impact on your business.
Where To Find REI Clubs & How To Make Them Work For You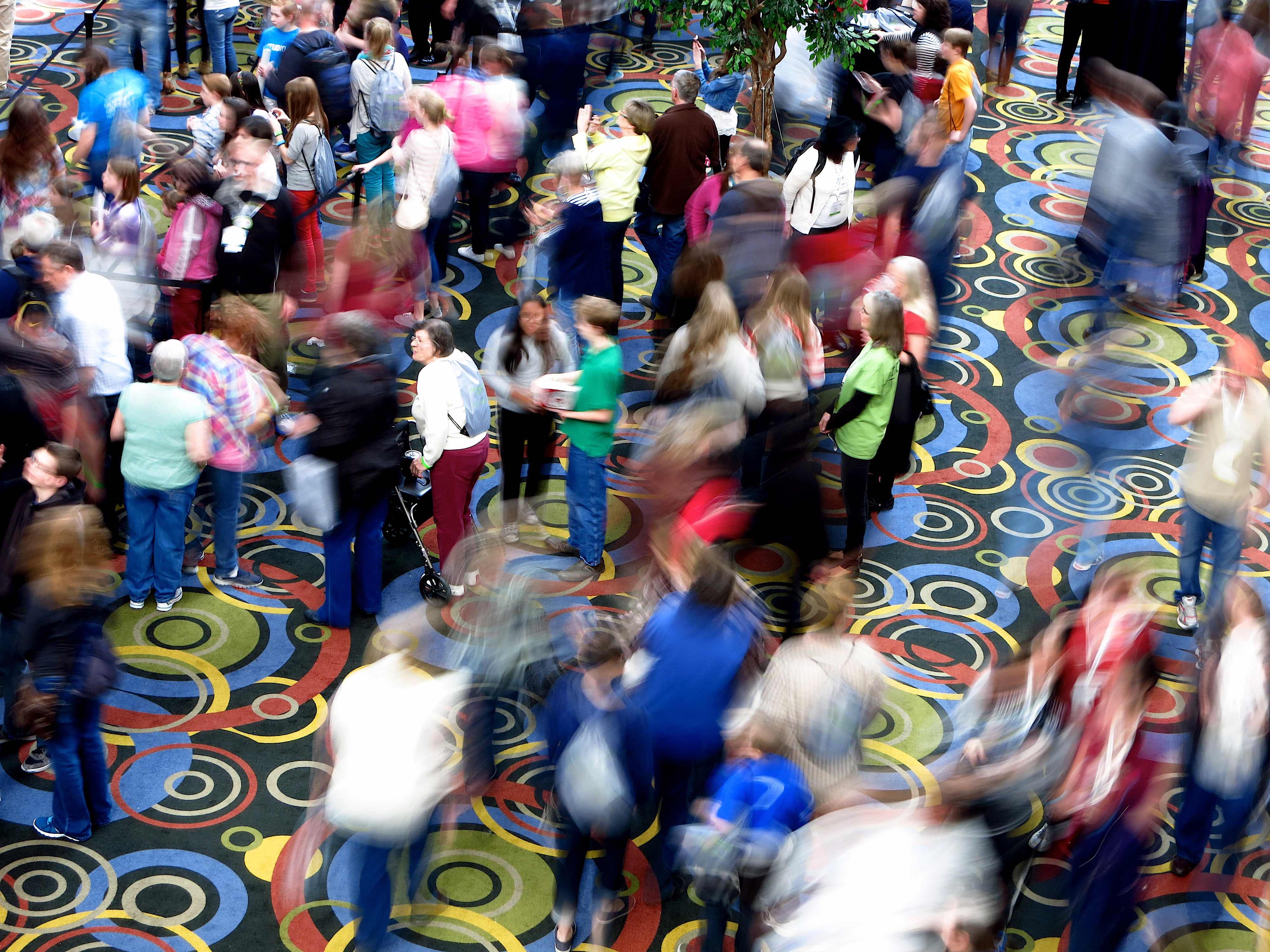 1. Find Your Club
The easiest way to find a local real estate club is simply by doing a bit of Internet sleuthing. This could be accomplished in a couple different ways: You could Google "real estate investing club" or "rei club" and "(your market") to see what comes up. Chances are, there's one or two real estate investing clubs lurking in your local area. You could also reach out to fellow members of any Facebook or LinkedIn groups you belong to. See, if they know about any leads on REI clubs in your locale that would serve your needs.
Another strategy is to reach out, individually, to people in your real estate network and see if they know of any investing clubs in your region. REI clubs aren't just for investors – realtors and attorneys will often join. There are also state directories available where clubs will be listed; a few of these directories include the National REIA, REI Club, and CRE Online.
2. Create Your Own
What do you do if you can't find a club that meets your needs? Or you do find a for-profit club — they are not usually free — that endlessly sells products and information to its members?
Most real estate clubs charge around $50 to $250 per month, plus service fees and commissions on properties. If you can't find a club that fits your level of comfort, you are free to start your own.
Meet up with a group of investors who are on the same rung of the real estate entrepreneur journey and start your own club. If you have a limited network, you can go online and look at forums or directory listings for other like-minded investors.
Pool your resources together with your fellow club members to pay for the initial costs. Read books and study how to run a club that follows your own philosophies. And, above all, give before you get. (It will pay off in the long run.)
3. Audition Your Club
Being a member of a real estate investing club requires far more than just money. It also requires time and energy — two resources in scant supply when you're starting out on the real estate investor path.
It's important that you do your homework to determine if an investing club is right for you:
Attend a meeting: Most of clubs offer free seminars to attract new members. This is the best way to find out if you see yourself being part of that group, long-term.
Study the environment: Some clubs are established with the sole purpose of selling an "opportunity" from the group's founders. A good club will foster a learning environment; they provide seminars on various subjects for both beginners and experts. They will also present real success stories from members, and be made up of various individuals from different aspects of the industry. If the club you're looking at doesn't have those elements, keep looking.
Check the club's associations: Look at the official website of the club and see if there are links to different companies that would be helpful for real estate professionals (e.g. developers, contractors, building materials, etc). This is a good sign that a club is worth partnering up with.
4. Make The Most Of Your Time
Though real estate investing clubs can be social, and even fun, that is not their main purpose. They are to help broaden your knowledge base and expand your real estate investor network.
That means:
Looking for a mentor: Every investing entrepreneur needs a mentor at some point in their journey, and an investing club is the perfect place to find one. Just make sure you provide value to the relationship as well.
Listen to expert advice: There's no point in getting expert advice if you don't intend to follow it. If you're going to spend the time and money in an investing club, you might as well make sure you put that knowledge into practice.
Do your homework: If you know there's a speaker, or some company, that you know is going to present at one of your meetings, do some research and come armed with information to boost your networking efforts.
Have you participated in real estate investing clubs? Do you have any tips that might help fellow investors? Let us know in the comments below.