Whether retirement is right around the corner or years down the line, it is smart to prepare a retirement plan that will aid you in living the lifestyle you desire. Many often ask, "is real estate investing for retirement a smart move?" And the answer is "yes," so long as you understand a few basic principles.
When you ask an investor if they've made significant profits from investing in real estate, the answers you receive will be twelve to one half-dozen to the other. There have been plenty of real estate entrepreneurs who have realized great returns on their investments. On the other hand, there are those who failed to mind their due diligence and therefore lost their initial investments.
The good news is, if you take the time to educate yourself, you can establish a business that will give you the money you need to be financially free during retirement.
Understand these four building blocks before you being real estate investing for retirement, and you'll be well on your way to earning a consistent cash flow.
The Do's & Don'ts Of Real Estate Investing For Retirement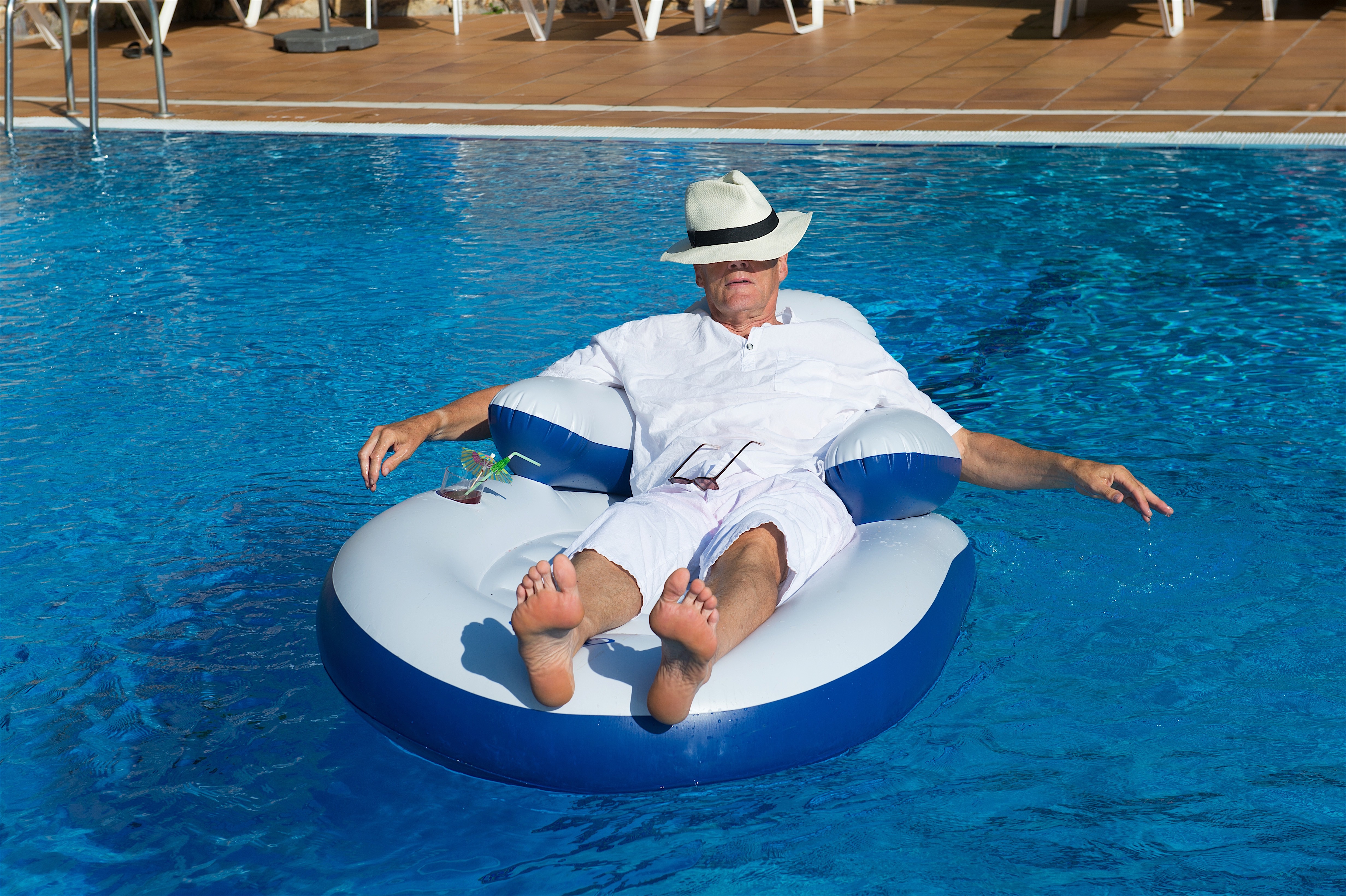 It is very possible to build a dependable retirement investment portfolio. Although the real estate market is known for having its up's and down's, the best investors know how to manage their investments and time their deals correctly to best optimize for success.
If you want to lower your risk and protect your invested capital to prepare for retirement, make sure to cross these items off your to-do list:
Save
It doesn't matter if you're 20 years old or 60. What matters is your ability to stay dedicated to building a savings. Investing in passive income properties is arguably the best way to earn consistent cash flow during retirement. You have your property (or hopefully, properties), you have renters, you have a property management company taking care of day-to-day tasks, all while you sit back, relax, and collect your profits at the end of every month.
Sounds great, right?
The truth is, it can be. So long as you have the initial lump sum to afford a down payment or two. That's where things can get tricky. Which is why I'm here to give you a few tips that will help boost your savings regardless of your age or current income.
Spend Smarter: This probably sounds obvious, but it is easier said than done. Small cut backs here and there will add up quickly. Make your own coffee instead of indulging in that daily Starbucks habit. Clean out your closet and sell old clothes at a second hand store. Split restaurant meals with a friend or significant other instead of purchasing two entrees. These simple lifestyle changes will help keep your expenses low.
Open An IRA: Establish an individual retirement account (IRA) to help build your nest egg. Both Traditional and Roth IRA's are viable options depending on your income and whether or not you or your spouse's day job has a retirement plan in place. Talk to a professional to find out which account will benefit you in the long run.
Make It Automatic: The easiest way to safeguard retirement funds is to automate your savings. Set up your online banking account that sets aside a certain amount of money each month. Before you know it, your savings account will have significantly increased in size.
Set Goals: Did you know that people who take the time to physically write down their goals are 87 percent more likely to achieve those goals? If saving for retirement so that you can invest in real estate is something you'd like to accomplish, write it down! Create a timeline to help keep yourself on track and be sure to reward mini milestones along the way. Holding yourself accountable by setting a specific goal is the best way to stay motivated.
Identify Your Niche
There are many options to choose from when it comes to investing in real estate. Because there are a myriad of avenues to take, it is important to identify your niche and select an exit strategy that's right for you. With so many areas to choose from, this task can seem overwhelming. Fortunately, it's easier than you think.
Of course, your goal is to be financially free in retirement, but how will you get there? To answer this, you must first ask yourself some questions:
How much do I currently have in my savings?
Do I prefer a more hands-on or hands-off style of investing?
How much time am I willing to put into my investing business?
If your savings account is nothing to write home about, wholesaling real estate is worth a shot. You don't need much money to get started and you have the potential to earn profits quickly. If you are ready to put substantial time into your business, rehabbing is an exit strategy to consider. You must have a hands-on personality, be open to risk, and have an eye for design; however, if you possess these traits, rehabbing is a great way to make significant capital.
Finally, if you'd prefer a more passive style of investing (which most desire in retirement), rental properties are your answer. Once you find tenants, hire a property management company, and pay a down payment, you have the ability to earn a steady stream of passive income that will aid you in living a financially stable retirement.
Worry Less About Cashflow
Whether you decide to go the rental property route now or later, it is important to live by the principal "worry less about cash flow". The most successful investors prioritize capital growth even if that means sacrificing cash flow for the time being. Think about this: if you purchase a rental property and put down a 50 percent down payment, your monthly cash flow would be significant. On the other hand, you  could invest in two properties and put down only 25 percent on each property. This option would reduce your immediate cash flow but benefit you greater down the line.
Make sense so far?
Look at it this way: with either option you get the same percentage yield. Sure, if you go with option two, you'll have less cash flow to start. But in retirement, you'll double your income if you worry less about cash flow and more about capital growth.
Keep these principles in mind when real estate investing for retirement and you'll be living the life you deserve in no time.