by Than Merrill | @ThanMerrill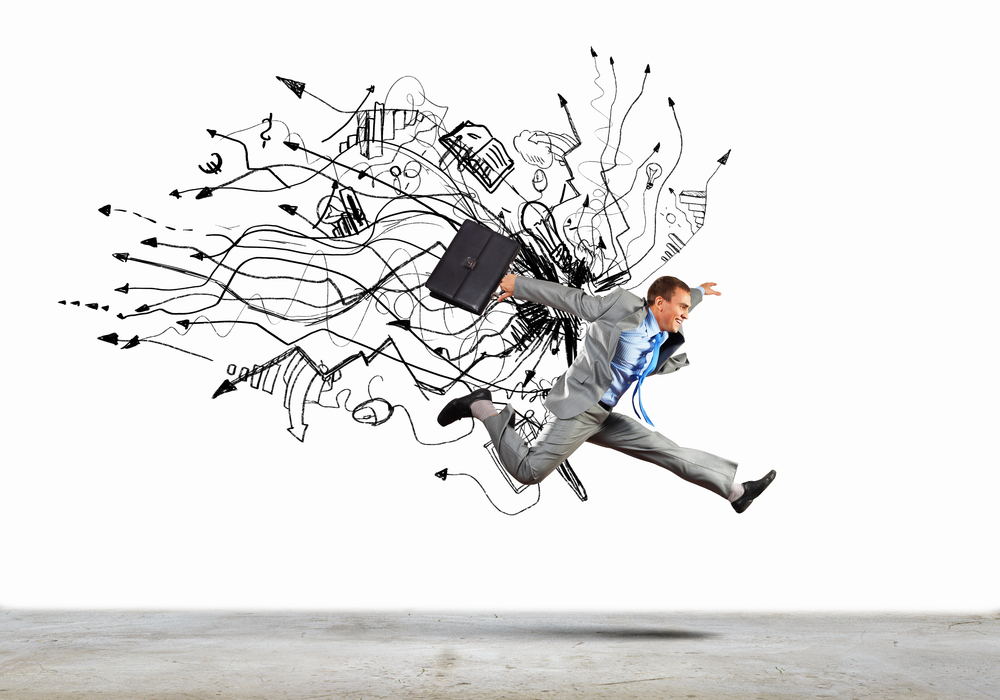 There are new investors entering the business every day. Some are making the shift from established careers, while others are looking to purchase their first piece of real estate. There is no right or wrong way to get started, as long as you are comfortable with the path you choose. Regardless of your particular experience, there is a perfect type of property waiting for you.  It is, therefore, up to you to find out where your comfort zone starts and ends. Relatively new investors may want to consider investing in a duplex. By purchasing a duplex, or two-family house, you can enjoy the benefits of real estate ownership. However, duplexes may have more upside than you originally anticipated. Many new investors may be unaware that such a purchase serves to mitigate risk and promote future investments. If you are new to the industry and want to get started off on the right foot, consider the benefits duplexes have to offer.
The biggest advantage to buying a duplex is the ability to have a tenant cover some or all of the current mortgage payment. Two-family properties are underwritten with many of the same guidelines as single-family properties; meaning you can take advantage of low down payment options with FHA or conventional loans. Down payments can be as low as 3.5% of the purchase price and can come from your existing savings or can even be a gift from an eligible family member. With home prices still not fully recovered in many parts of the country, there are many great two-family properties that can be had with minimal down payment at or below market value. This is your best option if you don't have access to a large amount of funds and are looking for a place to live and invest.
If your mortgage payment is $1,200 and the tenant on the other side of the property is paying $1,200, you are living in the house for next to nothing. This allows you to save a good amount of money for future purchases – all the while living in a property you own. Instead of throwing money away to a landlord, you will have something to show for your investment. What you have is a real property that you can live in for as long as you like or keep as part of your long term investment portfolio. The best part is that you got started with a minimal down payment and you have instant cash flow as soon as you find a tenant.
There are other benefits that will help you in your investing career. Going through the mortgage approval process and closing will give you some experience on how it works and what is needed. It can be eye opening if you are going through it for your first time. You will be made aware of where the closing costs go, how long the process takes and the last minute items that always seem to pop up. Once you get through the closing, you will also have to become a quick study on the rental process. Finding a good tenant is the key to being a good landlord if you have a duplex, single-family or 30 unit commercial building. You will learn the application and lease agreement process, as well as how it is to deal with an actual tenant. Your situation is a little different, seeing as how you are living in the same property as your tenant, but many of the issues you will deal with are the same. This will help you prepare a contractor list and network yourself to anyone that you may need to do work on your property. Each tenant is a new adventure, but if the process is something you enjoy and can easily handle, you may be ready for a bigger workload and subsequent properties.
The steps to acquire a duplex are much the same as you would take for any other property. It starts with compiling the items needed for lender approval. Income, assets, down payment and credit score are the four main areas that lenders look at. You need to be fairly strong in at least three of the four areas to get approved. Having a good credit score, but minimal income, is not enough in today's mortgage market. The sooner you know what you are approved for or what items you need to improve your application, the sooner you can start looking. From there, you can call around to some local realtors and have them show you houses in your price range and make an offer. Your realtor will handle most of the purchase and offer tasks for you, especially if this is your first purchase. If you have no idea what you are looking for, take a look on the Internet and see what is available in your area. The more knowledge you have going into the process, the better equipped you will be to make good decisions on where and what types of properties you want.
Tax benefits and the possibility of future appreciation make buying a duplex more appealing than other types of investment strategies. Every successful investor gets their start somewhere. It really doesn't matter how you get started, as long as you make the commitment and start. If you have the opportunity and the means, buying a duplex can be the best way to get acquainted with the business and plant the seeds of long term wealth. This is just one way to enter the business, but it is the most economical and can be the most educational. It can also provide with you long term gains that you may not even realize at the current moment. Buying a duplex, or any investment purchase, can be the best real estate decision you will ever make.
🔒 Your information is secure and never shared. By subscribing, you agree to receive blog updates and relevant offers by email. You can unsubscribe at any time.