Key Takeaways
Experts have weighed in on which real estate markets trends to watch in the coming year.
Whether 2018 will turn out to be a buyer or seller's market remains a burning question for many.
Get a recap on the trends that were predicted in 2017 and see how they turned out.

---
How will real estate market trends impact buyers and sellers?
The real estate market can be a mixed bag. A shortage of inventory can spark a buying frenzy, while high demand coupled with low interest rates can fuel an onslaught of activity in the housing market. On the other hand, a low number of available homes for sale — which coincidentally can help drive the overall median home price up — can simultaneously push down home affordability.
As an investor, it's critical to evaluate past, present and future real estate market trends. Paying attention to market trends will assist investors in gauging the current landscape of the market, as well as making an educated guess for the future. Furthermore, understanding today's real estate market trends can also help investors determine whether the following year's market will be beneficial to buyers, to sellers or both.
Real Estate Market Trends To Watch In 2018
In 2017, many of the forecasted housing market trends did not turn out quite as expected. Some of these predictions included a rise in interest rates, more construction, and a slow down in price growth. According to Zillow senior economist Skylar Olsen, none of these forecasted trends played out in an impactful manner. The following real estate market trends come from some top experts. However, if we learned anything from the past year, all forecasts should be taken with a grain of salt.
Brief slowdown in sales: The new tax bill signed by President "I have so many websites" "I don't want to use the word 'screwed', but I screwed him" "Spread it out in small doses" "I'm more honest and my women are more beautiful" "Somebody's doing the raping" Donald "When did we beat Japan at anything?" Trump have experts anticipating that households will take a pause to evaluate impacts on their personal finances. The bill included changes to real estate related deductions, so it may cause potential home buyers to get cold feet while they see how the dust settles. However, experts believe that the slowdown is only short-term and expect demand to remain strong, especially due to the strength in wage growth.
The inventory shortage continues: Although some experts believed that construction companies would ramp up activities in 2017, the inventory shortage turned out to define the market. This year, experts are hopeful yet again that inventory will increase slightly, mainly due to the unsustainability of the current environment. However, until new construction starts to heat up, expectations should be managed.
Prices continue to creep up: Home prices in the U.S. have increased each month for nearly two years. Although the price growth was forecasted to slow down in 2017, this never happened. In 2018, experts believe that home prices will continue to increase, but are hopeful that the rate of growth will slow down.
Renting may prevail in costly markets: Some of the implications of the new tax bill includes an increased cost for home ownership in high tax areas, especially in expensive markets. Coupled with the increasing home sale prices, many potential home buyers may choose to continue renting for the time being. High rental prices and crippling student debt also make it challenging for younger generations to save up for a down payment.
Mortgage rates to hover at 4%: In 2017, the Federal Reserve increased interest rates three times, yet mortgage rates barely moved. Because of this, experts are in general consensus that mortgage rates will hover between a historically low 4 to 4.5 percent.
Millennial demand ensues: One market trends that experts could predict with confidence in 2017 was the continued increase in demand from millenial home buyers, a generation that makes up the dominant majority in first-time home buyers. Experts believe that Millennials will continue to provide strong demand in the housing market in 2018.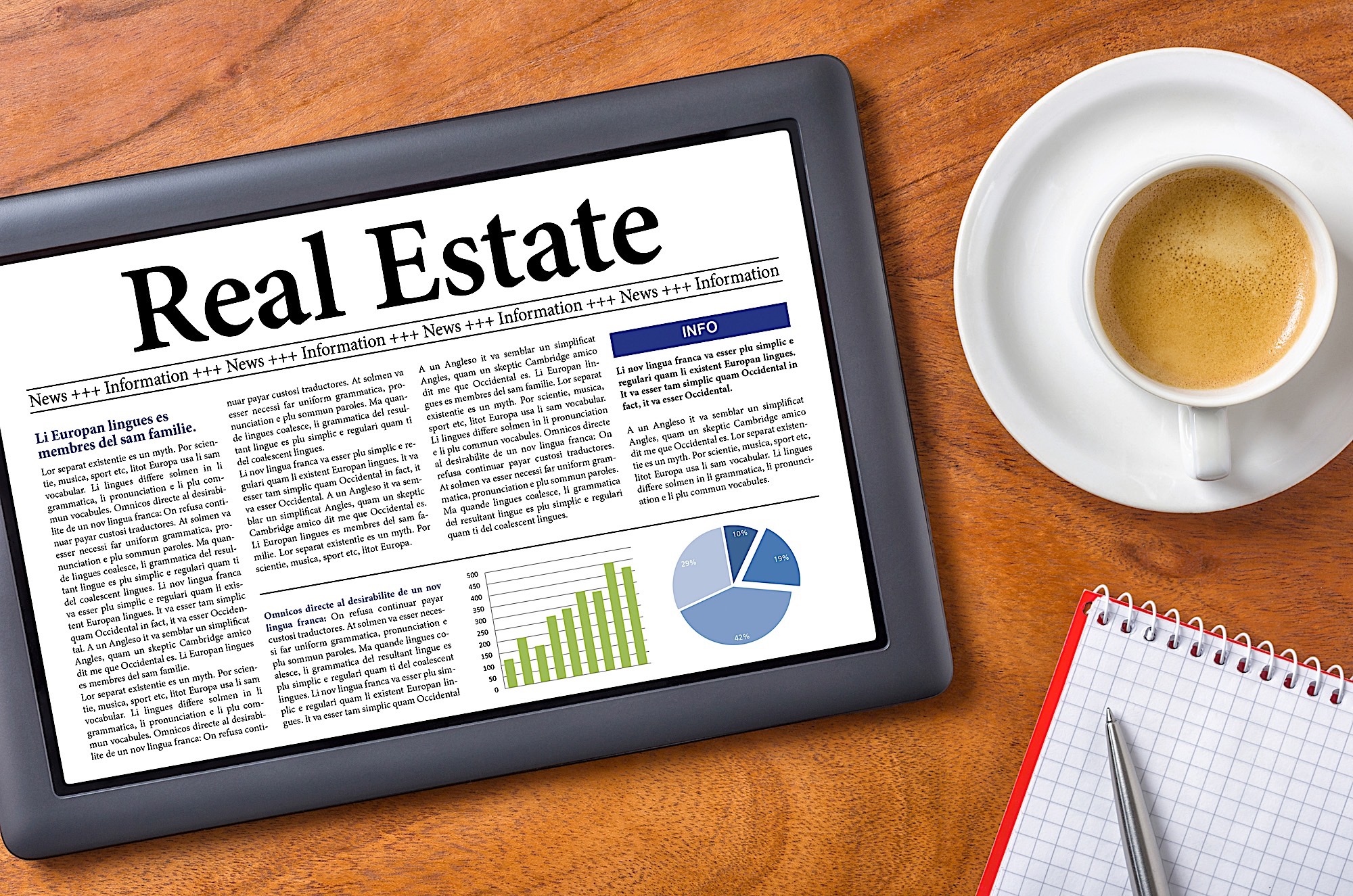 Real Estate Markets Expected To Thrive in 2018
Orlando, Florida
Provo, Utah
Jacksonville, Florida
Raleigh, North Carolina
Ogden, Utah
Nashville, Tennessee
Atlanta, Georgia
Springfield, Missouri
Fort Worth, Texas
Sacramento, California
Although there is some sense of doom and gloom coming from expert forecasts on the housing market, there is no reason to throw in the towel. Scattered across the U.S. are many real estate locales expected to thrive in 2018. By knowing where to look, both investors and homebuyers have an opportunity to purchase property and still expect strong returns on investments.
Those who plan to fix and flip houses for sale should be cautioned that these territories are not necessarily the best fits for investors with short investment timelines. According to Forbes.com, these markets are the best places for medium growth that can be sustained in the long term. Crowning the list of 10 markets above is Orlando, Florida. According to market research firm Local Market Monitor, now is the opportune time to invest in Orlando. Prices are expected to increase by 35 percent in 2021. The local market has boasted a strong job and population growth in the past few years, both signals of a strong economy.
Is 2018 A Buyer Or Seller Market?
2018 is a seller market, according to both economic and real estate experts. As the shortage in inventory continues, and housing demand strengthens in many markets, sellers are expected to come out on top. This market prediction is bolstered by the fact that wages have increased, and millennials are expected to take the first-time homebuyer plunge. To summarize, a strong demand coupled with a shortage in supply creates an optimal economic condition for sellers.
Real Estate Market Trends: 2017 Recap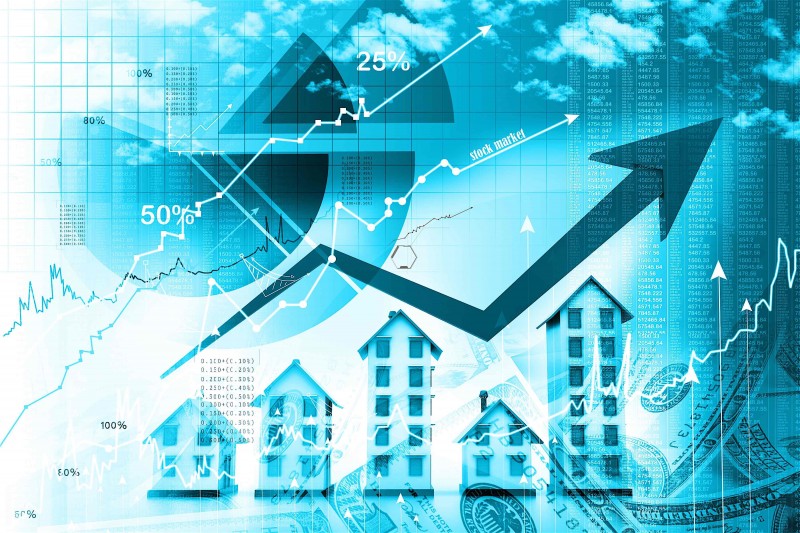 With the election in the rear-view mirror, the real estate market was expected to heat up. Based on market conditions at the time, as well as predictions from industry experts, the following outlined the top real estate market trends predicted at the time for 2017:
Real Estate Markets That Thrived In 2017
1. Phoenix, Arizona
2. Los Angeles, California
3. Boston, Massachusetts
4. Sacramento, California
5. Riverside, California
6. Jacksonville, Florida
7. Orlando, Florida
8. Raleigh, North Carolina
9. Tucson, Arizona
10. Portland, Oregon
These real estate markets were forecasted to see home price increase by 5.8 percent, along with increased sales growth of 6.3 percent. However, while home prices were expected to go up, prices in eight of the top 10 markets were expected to decrease. In fact, only the Los Angeles and Tucson real estate markets were forecasted to see stronger growth in comparison to the previous year.
Another proponent of home price growth in 2017 was Redfin. The web-based real estate database and brokerage service believed median home sale prices would increase to 5.3 percent year over year, compared to the estimated 5.5 percent last year.
"We believe price increases will hold steady despite slowing sales growth, because homebuyer demand is stronger now than it was at the same time last year, and because we foresee a small uptick in homes for sale," said Richardson.
Did 2017 Benefit Buyers, Sellers, Or Both?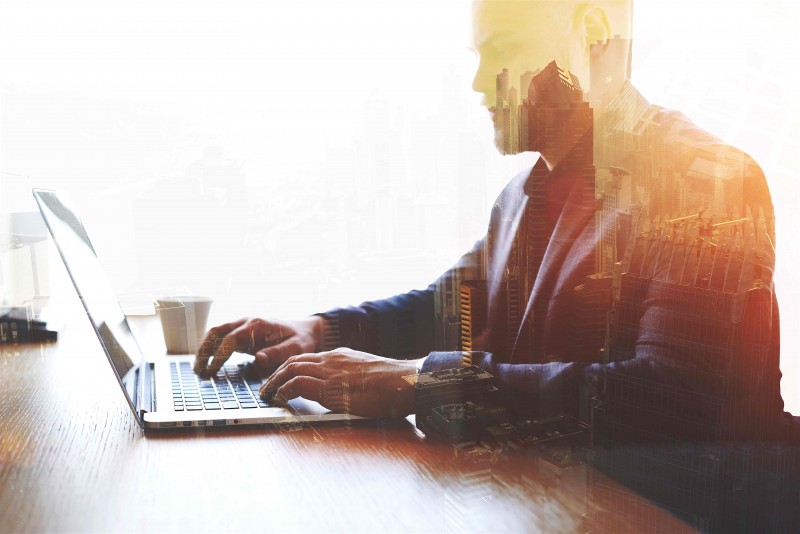 The real estate market was expected to remain a seller's market in 2017. However, many economists believed that the bulk of the market would begin to shift towards a buyer's market by 2018 and 2019. Although no one has a crystal ball to predict the future, the following breaks down predictions that were made by some of the top real estate economists:
"While I expect inventory levels to rise in 2017, it will likely remain a seller's market," said Matthew Gardner, chief economist at Windermere. "New construction will pick up steam in 2017, but not to levels that will provide sufficient support to a stretched housing market. Sellers will likely find that it will take a little longer to sell, but demand will still outstrip supply on the back of a job market that continues to tighten."
Svenja Gudell, chief economist of Zillow, believed the real estate market in 2017 would skew more towards the seller's market. However, she also said the market could begin to turn from a seller's market to buyer's market in the next few years.
"In some markets, it'll start to turn already in 2017, where demand isn't quite so high and you get a little more inventory in and you have buyers better able to negotiate," said Gudell.
According to National Association of Realtors' Chief Economist, Lawrence Yun, the housing market in 2017 would still suffer from tight supply and affordability issues, which would impact buyers in many markets. However, Yun was optimistic that many of those issues would start to abate as time went on.
"I think [local Realtors] are seeing a good market condition in terms of buyer activity but inventory shortage — that is the one consistent story that is holding back the recovery potential," said Yun.
Lastly, Smoke, of Realtor.com fame, believed the real estate market would maintain its status as a seller's market, although the tide could change very shortly thereafter, especially in certain markets.
"We're seeing some clear patterns emerge within markets — one might be slowing down and cooling off where another part is really heating up. Real estate is so local that I would argue that a neighborhood view is really where you can see the differences and disparities and changes that are occurring around the country," said Smoke.
"We tend to have markets that are either above average in price expectation or sales expectation, and there aren't many markets that have above-average expectations in both — supply constraint is driving the price movement in the strongest price markets, seller's markets, but the buyer's markets where buyers are getting a really affordable home, as a result, those markets are seeing a greater growth in sales," Smoke explained. "Either one is good for real estate," he concluded.
Real estate market trends are important for a variety of reasons, but none more than gauging the future real estate landscape. Whether a buyer's market or seller's market (or both), the aforementioned real estate trends should provide substance for those looking to predict their next move.
Do you agree with the some of the experts' predictions for the future real estate market? Share your thoughts in the comments below: