The secret ingredient to a long-term, successful real estate business is networking. Not only does it have the ability to provide beneficial partnerships and valuable business relationships, but done right, real estate networking has the power to unlock an abundance of lucrative opportunities such as referrals, which is quickest way to grow any business.
Here we'll explain the importance of real estate networking, along with the secrets to unlocking endless referrals.
Real Estate Networking & The Power Of Referrals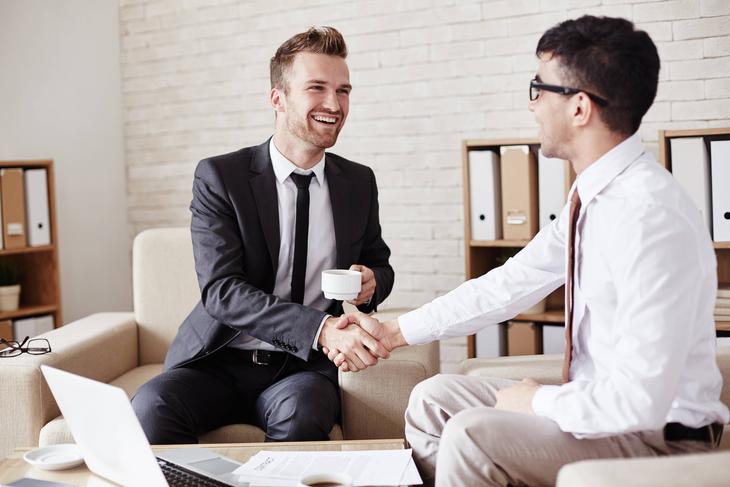 Real estate networking centers around communication and the ability to establish working rapport with individuals. The objective is to meet like-minded individuals with whom you can exchange advice, counsel, and contacts with. For investors, the end goal is to build a real estate investment network with an uninterrupted flow of prospects and referrals coming in.
In its simplest form, a referral is a recommendation from another party, usually from word of mouth. As a critical component to any successful real estate investment network, referrals are a powerful selling tool because people generally would rather do business with people they know–know of–than with strangers. When done right, a referral represents high-quality real estate leads that can be much easier to close. In terms of real estate networking, the biggest reasons investors need to generate client referrals are:
Referrals Quickly Build Trust
The fastest way for investors to build credibility and trust in real estate is through referrals. Potential clients are more likely have confidence and become interested in a business if they have heard about a positive experience from a trusted source.
To earn trust, investors need to keep promises by continuously delivering on time and honoring guarantees. Because the majority of trust is lost by over-promising, it's important that investors understand what they're capable of doing. If say you're going to do something, follow through and do it.
Referrals Have Cost Benefits
Having someone you know recommend your services can actually increase your bottom line. Referral clients will typically purchase services at full price because of the positive and trusted review. In addition, client referrals tend to stay longer with that particular investor. According to a study published by Forbes, which traced the referral program of a German bank over three years, found that referrals clients are 18 percent more likely to stay with that business than a competitor. It pays to build trust.
The first step in building a real estate referral network is to understand the process of receiving and maintaining them. When a call or email is received, you need to first ask how they received their contact information. This will not only help to trace the original source of the referral, but allow you to follow up and thank them for their efforts. Believe it or not, as an investor, this is a tiny victory because that person trusted you and felt comfortable enough to make the recommendation Whether the referral works out or not, it's important that investors continue to communicate and provide as much value as possible.
How To Unlock Endless Real Estate Referrals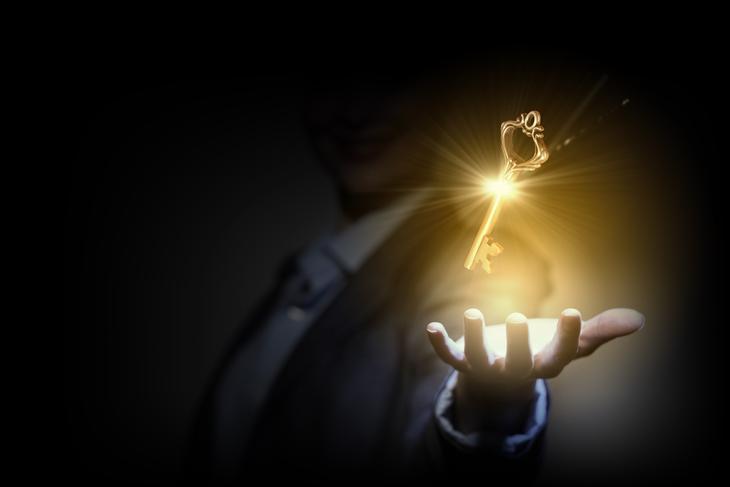 Once a follow-up system is in place, the next step is to start generating referrals. The following tips will help investors open the floodgates to endless real estate referrals:
Keep In Touch: Sounds simple enough, but many investors fail to keep in touch with contacts they've met from networking events. In order to develop a successful referral-based business, investors need to cultivate actual relationships with whom they meet, while also providing some sort of value. Beginner investors should consider integrating a system to automate the process for keeping in touch with past and present clients.
Ask For Referrals: Often times, investors are too timid to reach out to contacts for referrals. Don't be. Ask and you shall receive. On the flip side, it's important that investors also give referrals. Recommending trusted partners made through networking can have untold benefits for beginner investors.
Start A Referral Program: It can be very advantageous for investors, especially beginner investors, to start a referral program. Offering incentives for referrals not only encourages loyal customers to recommend their services, but this type of marketing provides a wealth of long-term interest. In addition, creating a substantial referral program will not only improve business, but it can also benefit an investor's profile within the industry and community.
Close The Loop: As we mentioned earlier, what an investor does after receiving a referral is just as important as how he obtained it. It's important to thank the source of the referral, preferably with a handwritten thank you note, and to keep them updated on the status. Doing so will help close the loop, ensuring investors are paying extra special attention to those sending business their way. Beginner investors should consider integrating a contact management system into their business, which can seamlessly track referrals.
Have The Right Mindset: When it comes to networking, investors need to have the right mindset. It's important to set sights on developing prospect recommendations, not just the names of leads. Real estate investing requires self motivation and it's investors to keep their business going. In many cases, the number one driving force behind a person's success is fear of failure.
The mission of real estate networking is to build relationships and generate referrals, with an end goal of creating a real estate investment network. It's important that beginner investors recognize a successful real estate investment network isn't built overnight and takes a considerable amount of time and ongoing effort to achieve. However, done right, real estate networking will provide investors with the number one thing they need to grow their real estate network: referrals.