Key Takeaways
Taking advantage of a tripod, doing your research, and using flash are three important tips that will help improve your real estate photography efforts .
The Canon EOS-1D X Mark II, Sony Alpha a9, and Canon EOS 5D Mark IV are three of the top selling cameras for real estate photography.
Experts agree that using a fish eye camera lens, or any other type of lens that distorts an image in one way or another, will make your images appear amateur.
---
If you want to sell your home or investment property for the price it deserves, implementing any and all of these real estate photography tips is a must. Discover the do's and don'ts of photography for real estate as well as several styles and strategies you can work to perfect.
Professional Real Estate Photography Tips For Beginners
Use A Tripod. If you aren't a professional photographer but you want to replicate a professional's expertise, the use of a tripod is an absolute must. Drive all the way to your only to realize you left your tripod at home? Turn around and drive back. Trust us, you won't be sorry. A tripod allows you to frame your shot in a way that is near impossible to do without the steadiest of hand. Having a tripod on hand also allows you to play around with various HDR techniques.
Consider Video. Want to make your investment property or home stand out? Add video to your listing! Everyone makes use of photo, but adding a short video clip is a sure fire way to impress prospective buyers. A quick walk through of the home that accentuates its best features is quick and easy. Adding these videos to your social media accounts will also help boost your marketing efforts.
Edit, Edit, Edit! You may have taken what you consider to be the most beautiful photo of all time. You captured the perfect light, you took advantage of a tripod, you even used that expensive camera you bought for yourself at Christmas. But if you don't take even 10 minutes to edit your photo in a way that makes it uniform with the rest of your photos, you'll go from looking like a professional to am amateur. Editing your photo doesn't have to be a pain; it doesn't even have to take you much time. Many online photo editing platforms even allow you to create preset edits that you can create once and apply to any photo.
Use Flash. Using flash is one way to ensure your photo is crisp and clear. If you really want to take it to the next level, you may want to consider bringing more than one flas to your photo shoot. I light might be enough to brighten a bathroom or closet, but you may need several lights to cover a big kitchen or living area (especially if you are shooting in a place that doesn't receive a lot of natural light.
Don't Forget Before Pictures. If you're a real estate investor who's selling your newly rehabbed property, high quality "before" images of the home are just as important as the "after" shots. Rehabbers tend to get so excited about their finished product that they forget to document their process with the same level of expertise along the way. While you will want more high quality "after" pictures than "befores", you should make it a point to take at least three or four "before" shots of similar quality. Another point that should be stressed with "before" pictures is angle. It is absolutely necessary to take your " before" pictures from the same angle as you plan to take your "after" pictures if you truly want to show off the transformation.
Be Flexible You may not get that perfect shot at your first photo shoot, especially if you're a beginner. And that's okay. The key to success is staying flexible and playing to your strengths. There will be times when you make an appointment to photograph your listing only to arrive to a location with terrible lighting or bad weather. If things like whether and lighting are not on your side, waiting until they are will ensure your images are a ten out of ten. If you live in a market that is often sentenced with bad weather, you may want to consider learning how to create HDR images (high dynamic range). This method of photography involves taking at least three different shots, each with a different exposure, and then combining the three to wind up with a photo that has an even exposure. HDR images pick up on even the most minute details and allow the photographer to manipulate highlights and shadows.
Do Your Research. As with everything in the real estate business, minding your due diligence and doing your research are sure fire ways to get ahead. Take a look at other listing photos on the MLS, Facebook, Craigslist, etc. Analyze which aspects of the photo do you like and which you don't. Make note of those features and be sure to implement the features that appeal to you. If you're new to real estate photography, there's no need to reinvent the wheel.
Go Landscape Avoid vertical pictures at all costs. I repeat, no vertical photos! Unless you're shooting an Instagram story or Facebook live video to promote your listing, every photo you plan to feature on your website or other marketing platform should be a landscape orientation. Because the human eye sees the world in a 4:3 aspect ratio, the brain finds horizontal images more aesthetically pleasing.
Emphasize The Home's Best Features Does your home or investment property have a huge finished attic space, freshly refinished hardwood floors, or another design feature that makes it unique? Be sure to capture photos of these elements. Everyone is used to the typical interior exterior shots, so emphasizing the characteristics that make the house a home will impress buyers.
Take Advantage Of 3D. This tip may not be possible if you're just starting out; but, if possible, using 3D images is a great way to show off every square inch of your property. As technology continues to advance, people will soon expect the very best when it comes to listings. An online software, like Matterport, makes creating virtual tours of properties easy!
---
[ Selling a house in the next 12 months? Don't do it without using these 21 proven tricks to get any house sold FAST ]
---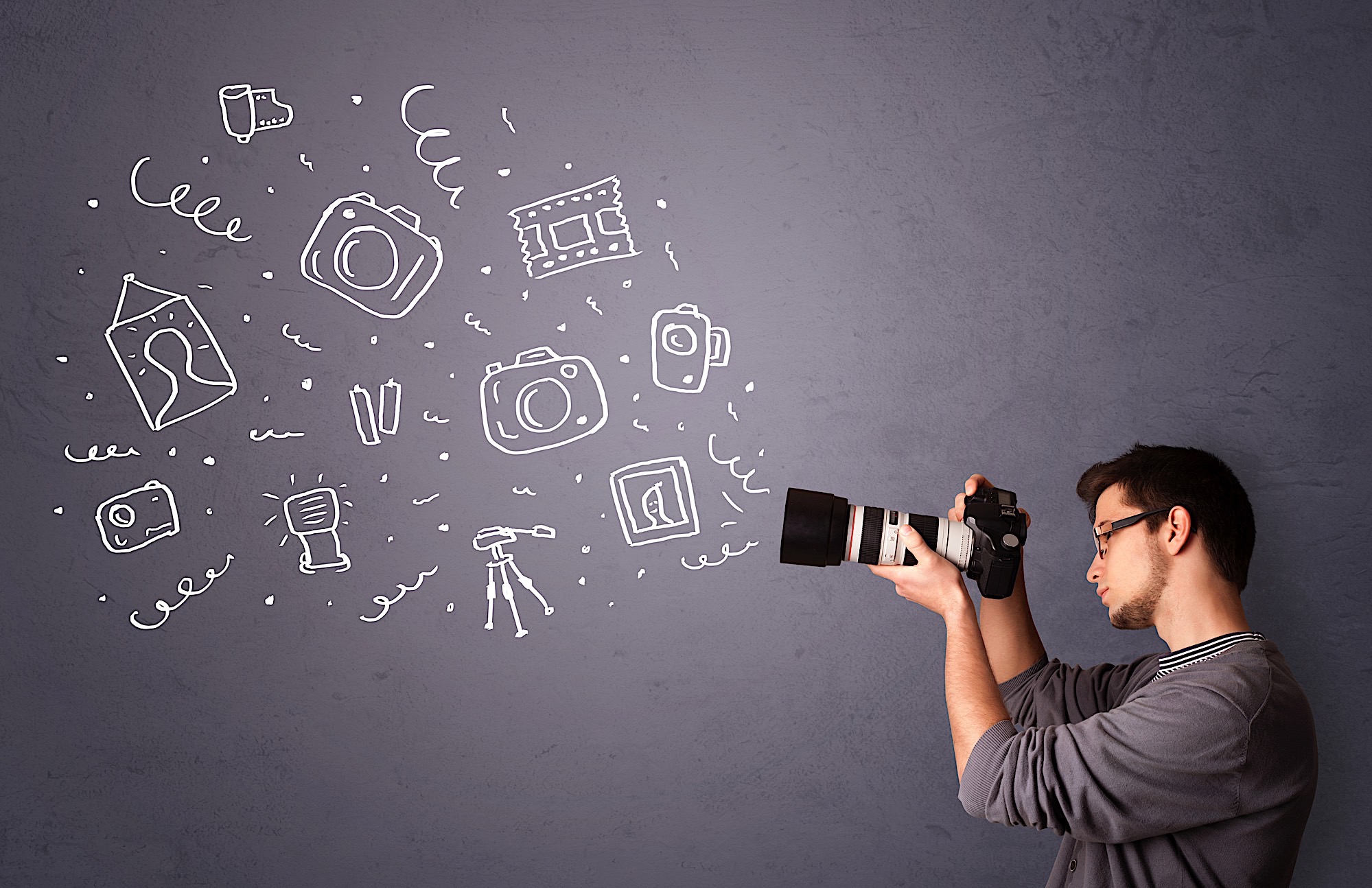 What Is The Best Camera For Real Estate Photography?
The Canon EOS-1D X Mark II, Sony Alpha a9, and Canon EOS 5D Mark IV are three of the top selling cameras for real estate photography and run between $3300 and $5700. However, this is not to say spending thousands of dollars on a camera for your real estate business is necessary. There are plenty of ways to take quality photos on a budget, but the previously mentioned cameras have undeniable benefits.
The Canon EOS-1D Mark II is a great all around camera as there isn't much it can't do. With a 20.2 megapixel full frame CMOS sensor, the image quality is impeccable. Because of the sensor recognition, it can produce 5472 x 3648 pixel images. This camera, while not the best for large prints, is great of sharing high quality online images. The Sony Alpha a9 is a mirrorless digital camera that allows users to view exposure before having to take a shot. This is a great feature for real estate professionals because it allows them to see what a photo will look like before even taking the shot with its "live-view" window. Finally, the Canon EOS 5D Mark IV is a great choice for listing photos because it it able to capture a larger frame and more light compared to similar resolution cameras. This camera is great for large prints.
HDR Real Estate Photography
Taking HDR images is great for those just getting started in real estate photography. Because houses are filled with shadows, corners, and unique angles, great lighting isn't always easy to come by. To combat this issue, many photographers have found that using HDR for real estate photography is the perfect solution. Using this strategy will create 3, 5, or even 7 exposures of a room and merge them into one HDR image (instead of having to invest in multiple flashes and lighting equipment).
Aerial And Drone Photography For Real Estate
It's 2018, which means everyone is jumping on the drone bandwagon. Aerial photography from drones can capture shots of a property that are nearly impossible to replicate with any other type of real estate photography. Not only can drones take encompassing views of an entire property and all of its land, they also can confirm the condition of the property's roof as well as other features that are otherwise difficult to access. Drones can capture the neighborhood and it's surrounding area as well as what the walk to school or drive to work will look like if a prospective buyer is curious. It is important to note that there are certain rules when it comes to drone photography. Always ask the current homeowner for permission before photographing his or her home and be sure to watch out for no-drone zones.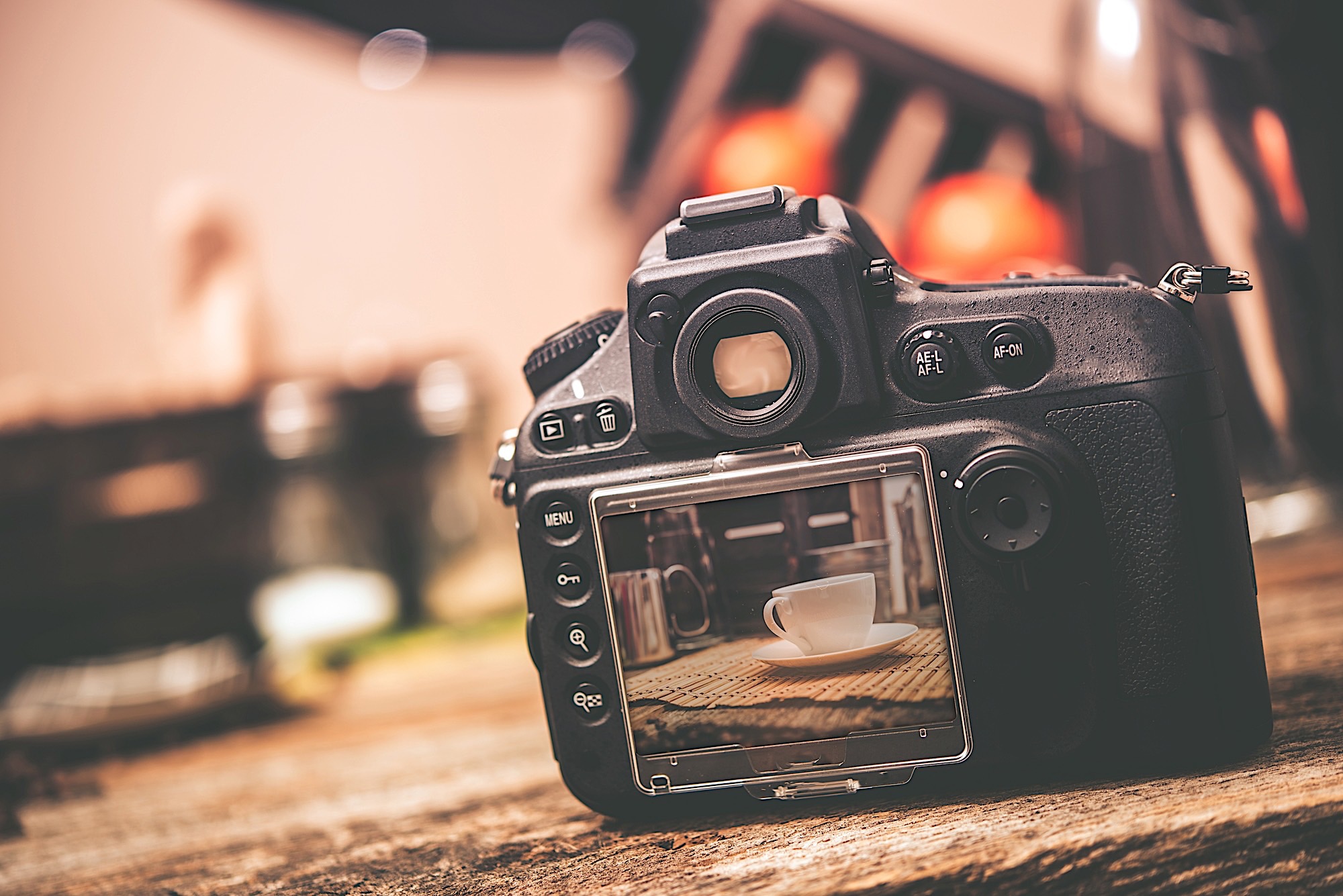 Best Real Estate Photography Lens
One might assume that the widest angle lens would be the best for real estate photography, but that is not necessarily the case. A lens that it too wide will not allow the photo to tell the story of the home. The foreground will be to dominate and the background will simply fade away in the distance. Remember, it's always better to have two clean photos of a room as opposed to only one that is uncomfortably wide. A focal length of about 20 to 25mm is ideal for interior photography. In addition, because real estate photos need to be sharp and focused, a super fast lens isn't necessary; somewhere between f/7.1-11 is the perfect shutter speed. Note: never, and I mean never, use a fisheye lens in real estate photography.
Real Estate Photography Tutorial: 5 Mistakes To Avoid
Poor Timing. Whether the weather is bad or the lighting isn't quite right, timing is everything in real estate photography; so plan accordingly.
Bad Angles. No one wants to see your reflection in the mirror or a distorted room. If you're in the way of your lens, move. If a room looks cramped, aim to capture at least three walls. Using "the rule of thirds" will make your photo appear more balance. So crouch in the corner or use a wide angle lens.
Lacking Pictures. If prospective buyers are browsing through your photos and there are only a few to choose from, they will assume you're hiding something. This means, be sure to max out photo limits on the MLS, Craigslist, Facebook, or any other platform you are using to sell your property.
Not Staging. No one wants to see a photo of a bare room. Enough said.
Blurred Lines Using a steady camera or tripod, and the right lighting, will help combat any blurred lines.
Which of these real estate photography tips will you implement? Share your answer in the comments below.