Key Takeaways
Real estate postcards are an essential part of your long-term marketing plan.
Understand what makes real estate postcards unique and all of the costs associated with a real estate postcard marketing strategy.
Using our tips, you can create real estate postcards that end up on your recipients' refrigerators rather than in their trash cans.
---
Real estate postcards are a great way to farm a target neighborhood and make connections with potential leads. Postcards, when done the right way, can serve as an integral part of your marketing plan–one that provides an attractive return on investment. Postcards can generate immediate leads, facilitate referrals to friends and family, and they establish you as a go-to expert in a given market. More importantly, real estate postcards are the perfect compliment to an even larger marketing strategy.
Should Real Estate Postcards Be A Part Of My Marketing Strategy?
We all have a limited marketing budget, which can make it hard to decide where to allocate your marketing funds, but one thing is for certain: real estate postcards should always be a part of your marketing plan. Real estate postcards are a great way to make multiple contacts with a potential lead, and they help you to "own" your area. If you are just starting out in real estate, using a postcard mailing service can be a great way to get your name out there.
---
[ Thinking about investing in real estate?
Register to attend a FREE online real estate class
and learn how to get started investing in real estate. ]
---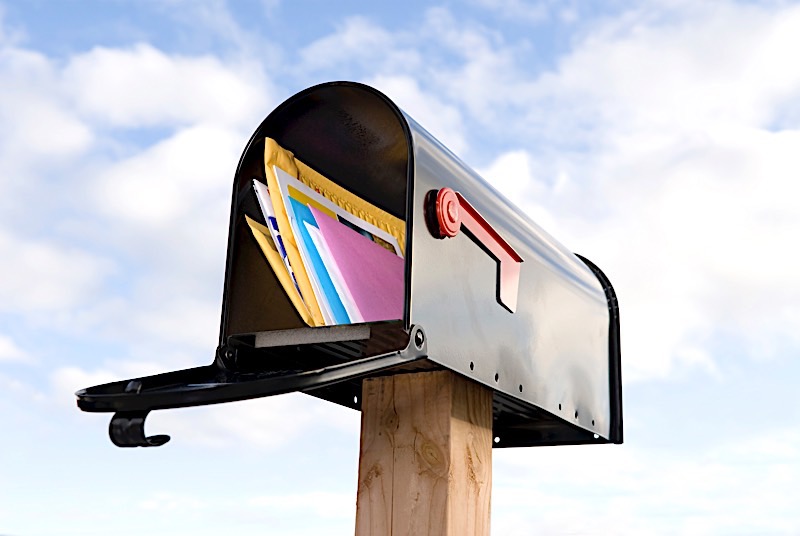 Postcards Vs Yellow Letters
While there is some debate over whether postcards or yellow letters are more effective as a marketing tool, both warrant your attention. Marketing is, after all, the culmination of several strategies with a single goal: increasing your exposure.
As opposed to yellow letters (which must be opened and come off as more personal), postcards get your name, logo and offer directly into the hands of a potential lead without them having to take any additional steps. We've found that postcards generally elicit a higher-quality response than a yellow letter and yield serious inquiries. Yellow letters, on the other hand, yield a lot of calls founded purely in curiosity. However, all markets are unique, so it's worth trying both yellow letters and postcards to see which works best in your particular area.
Cost Of Real Estate Marketing Postcards?
There are four main costs associated with real estate postcards, topping out around $2 per mailed card. Costs will depend on mailing, printing, designing and buying a mailing list.
The cost for mailing can vary depending on the service you use, the size of your postcard, and the speed at which you want your postcards delivered. If you use a mailing service (a quick Google search will return tons of great options), your costs will be between 25 and 50 cents for a 4×6 postcard, but increase with larger options. If you are on a tighter budget, you can use the USPS Every Door Direct Mail (EDDM) service, which should only run you about 18 cents per unit.
Printing costs tend to be much lower than mailing costs, so you will want to make sure to shop around for the best deal. Depending on the volume of your order, you might pay between five and 20 cents per postcard.
Before printing, you need to have a design. If you use a template to DIY your postcard, your design costs can be zero. Real estate postcard templates are a great option, but even if you want to have a professionally designed postcard, it'll set you back around $100–maybe less.
Finally, you will have to consider the cost of the mailing list itself. You could mail only to your current list, but that does nothing to widen your net or get your name in front of new prospects. That said, you will need to purchase a list from a company that specializes in list building. Like with most things, the more records you buy, the cheaper they get. The cost per record can range from .03 cents to .02 cents each.
You can buy a list through services like InfoUSA, DirectMail.com, Experian, Melissa Data, or any number of others. Your other option is to use the USPS EDDM service, which allows you to deliver your real estate direct mail postcards to each house along a given mail route for about 18 cents per card. This option costs less, but does not allow you to target using any additional filters.
How To Create Real Estate Postcards That Work
In order for your postcard marketing to be successful, you will need to prepare to consistently mail your list. Monthly deliveries are recommended, and you always want your postcard to offer something of value to the recipient, whether it's a free service, a guarantee or a coupon. The best real estate postcards add value to the recipient. When you add value, it's less likely that your postcard ends up in the trash, and more likely that it converts. You can use any of these real estate postcard ideas (or a combination of them) to create a marketing plan that gets real results:
Be smart with your targeting. Are your real estate postcards for sellers, buyers, referrals, or something else? Choose your list based on your own goals.
Use "real estate just sold" postcards to inspire other listings.
Use "just listed" postcards to spread the word about new listings in the neighborhood.
Show off your marketing chops. Use the design and content to show what you can do for your clients to get their homes sold.
Tell the recipient what's in it for them.
Offer a free competitive market analysis.
Offer shorter sales contracts.
Offer a sales promise.
Partner with a local business to offer a coupon–try a handyman, landscaper or cleaning service.
Include a calendar, tide schedule, or list of holidays to get your postcard on the refrigerator.
Include financial or investing tips (like ways to improve a credit score or how to read 10k reports) so they can reference the postcard in the future.
Keep it simple.
Switch up your pitch between postcards–make sure your messaging stays fresh.
Host an invite to a neighborhood open house and use your postcard as the exclusive invitation.
Go big and use a larger postcard to capture attention and cut through the competition.
Target probate or divorce leads (postcards can be much better than yellow letters in these sensitive situations).
Keep your design consistent: your photo, logo, colors and fonts should all be aligned with your brand.
The important thing to remember with a postcard campaign is that it is a long-term strategy. You are not likely to see any meaningful conversions after the first, or even second, mailing (though you might). It is important to remain patient and understand that your campaign may need to run for six months or longer before the leads start coming in. While six months may seem like forever, the relatively low cost and low effort required to mail real estate postcards makes them a worthwhile and even essential part of your real estate marketing strategy.
Do you use real estate postcards as a part of your marketing strategy? What is the best tip you would add to our list?