Social media isn't just a way to keep tabs on your friends from high school; it's a way to build a robust real estate network and broaden your marketing funnel in a "non-sales-y," organic way.
However, social media strategies change almost as quickly as they come into style. And keeping abreast of the latest real estate social marketing trends is vital to ensuring your social media marketing efforts bear real estate investing fruit, and don't just squander your valuable time and energy.
Here are five real estate social marketing trends we predict can help guide your 2017 marketing endeavors and put you in position for your best year ever.
Real Estate Social Marketing Trends To Keep An Eye On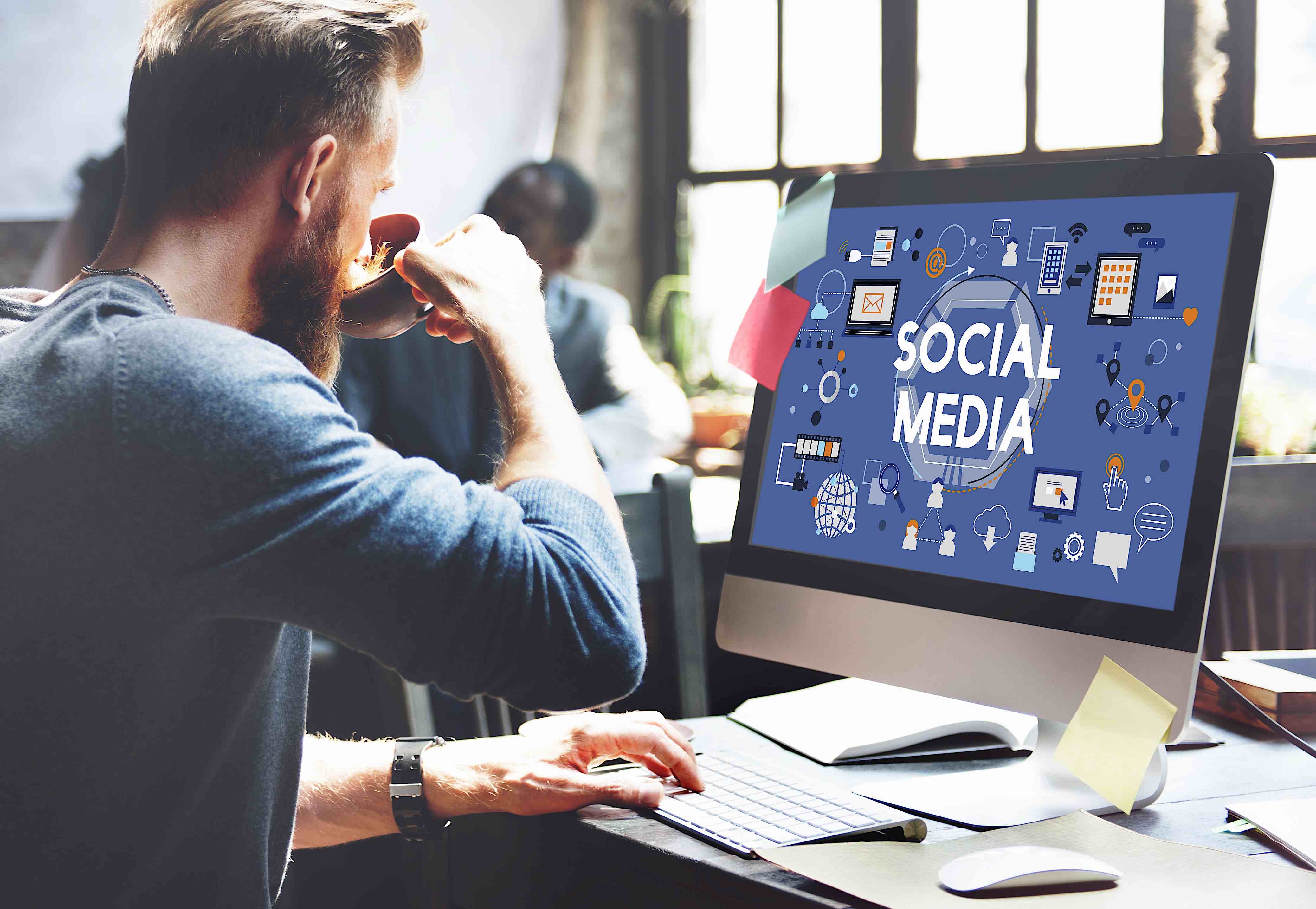 1.The Death Of Organic Social Traffic
Organic reach for many social media platforms has been declining steadily over the past few years. Partially because of user fatigue (Twitter) and partially because of in-built algorithms that reward user-generated content over promotional posts (Facebook).
In fact, as we write this column, according to Biznology, that next Facebook post you create will be seen by approximately two percent of your fans (and that number is sure to decline in 2017).
What does this mean for us real estate investors? Here are a couple key social media networking tips to think about going forward:
Quality over quantity: The days of posting on Facebook five times a day or blitzing your Pinterest feed twelve times a week, and expecting all of your followers to see your stuff, is gone. Far better to spend time creating quality social media content, and less time trying to fill some mythical social media quota.
You have to pay to be seen: The harsh truth about social media engagement these days is that you must pay something to "promote" or "boost" your social media content in order for you to reach maximum visibility. All the more reason to create social media content worth spending a couple dollars on.
Kill two birds with one stone: No offense to all you bird lovers, but if you're going to create social media content, and pay money to ensure it gets seen by your tribe (and their friends), then ensure that post sends people to internet real estate you control. So instead of simply sharing an inspirational quote picture on your Facebook page, send folks to a collection of inspirational quotes that live on your website. Or maybe share an educational video embedded on your landing page. This way you increase the likelihood of you getting a better ROI on your social media ad spend.
2. Go Where Millennials Go
As we recounted earlier, in our column on emerging trends in real estate for 2017, next year will see one of the biggest demographic shifts the housing market has seen in nearly 10 years: the grand entrance of the millennial first-time homebuyer.
That's right, millennials — individuals born between 1982 and 2000 — are predicted to represent over half of all homebuyers in 2017. Many of whom will be looking for affordable starter-homes.
And while it would be nice if millennials found us through social marketing platform that we preferred to use, and understood, it's imperative as investors we meet this large (often fickle) audience in social media arenas that they frequent.
This means:
Having a presence on Instagram (at the very least): According to eMarketer, by 2019  "nearly two-thirds of all millenial smartphone users will be using Instagram." Get on the Instagram train early, or at least earlier than the rest of competition, and enjoy your boost in lead-acquisition.
Promote expression, not marketing: Much ink has been spilled trying to figure out how to market to millennials. But Social Media Week put it best when they said: "Millennials express themselves through brands and want brands to have much more than a just a logo." So, be sure your social marketing allows your millennial followers to express their creativity and they're more likely to trust your brand.
Keep it visual (really visual): All jokes aside about millennials and short attention span, there's no question when it comes to social media content it's best to keep it inspirational and visual — primarily in the form of photos and videos. That 2000-word essay may work for the baby boomers but it won't' work quite as well with the younger set.
Speaking of baby boomers…
3. Reach the Boomers on Facebook
Millennials aren't the only demographic segment primed to disturb the status quo of the housing industry in 2017. Baby boomers, folks born in the years following World War II, as we detailed in our piece on 2017 real estate market predictions, are poised to be the second-biggest home buying group next year.
And unlike millennials, baby boomers continue to use Facebook in growing numbers. According to Digital Trends, baby boomers are 19 percent more likely to share content on Facebook than any other demographic group. And what's most interesting about the findings from Digital Trends is that 50 percent of baby boomers surveyed say they look to share content on Facebook that is useful.
Which means you should:
Create a mix of inspirational and educational: Don't stuff your Facebook page with motivational quotes and pretty pictures of sunsets. Fill it in with helpful, how-to information that your audience will appreciate, and share with their friends.
Speak to exactly who you want: Facebook advertising may be a bit scary (and Big Brother-y), but as marketers it can give us laser-focused targeting — occupation, zip code, age, income level, etc. — to ensure your content reaches its intended target.
Photos, videos and…yes…text: You can never go wrong with visual content on social media. But targeting baby boomers on Facebook gives you a little flexibility to use written content to engage (and eventually persuade) your fans (and friends of your fans.)
4. Lights, Camera, Video
Video's popularity as a marketing medium skyrockets each year and 2017 will be no different. (Still making it one of the most unique real estate marketing ideas available.) What will be different is the platform used to deliver that message. And in 2017 it will all be about "live video."
With Facebook, Twitter, LinkedIn, Periscope, and YouTube all embracing the live-video revolution, this unique strategy can help you cut through social-media clutter (without a large production budget) and get instant, real-time engagement with fans and followers.
For maximum impact:
Provide helpful content in your live videos: Q&As work well because they're helpful and answer people's burning questions. So, dial down the selling and educate people on a particular confusing topic of real estate. Don't worry: Your status as an authority will be all the selling you need.
Segment live videos by user demographics: Instead of doing one live video that tries to help every single type of lead you're trying to reach — millennials, baby boomers, sellers, buyers, etc. — pare it down until it's laser-focused on the concerns of the individual segment. Your conversion rates will improve as a result.
Live-video don't have to be long: Don't feel like you have to do a two-hour Q&A session every week. Try doing shorter bursts of video content. (Maybe a 60-second video tip a day.) Make it a regular part of your marketing calendar and people will grow to look forward to it.
Where Will Social Media Marketing in 2017 End Up?
It's hard to say exactly what the social media marketing landscape will look like in 2017, or how this will coalesce with the home buying tendencies of the nation as a whole. But real estate social marketing trends all seem to point to one indisputable fact: consumers want experiences and messaging that "seems" like it was made just for them. And the more you can tailor all your your marketing, including social marketing, toward this tenet, the more successful you'll be as an investor (and the less "selling" you'll actually have to do).
🔒 Your information is secure and never shared. By subscribing, you agree to receive blog updates and relevant offers by email. You can unsubscribe at any time.