At its core, the best real estate marketing gets your name or business out to as many people as possible with the intentions of gaining their business. Taking it one step further, businesses market because they either have a service or product to distribute. However, few are familiar with the ins-and-outs of a successful marketing campaign. There are several factors that can either help or hinder your business. Real estate investors, in particular, have a variety of approaches to choose from. If you can incorporate a video message in your emails and social media posts, your audience will start to feel like they know you and slowly want to work with you. For all intents and purposes, one of the best real estate marketing ideas is the addition of an online video campaign, which can work wonders for your business.
The Best Real Estate Marketing Ideas: Video Marketing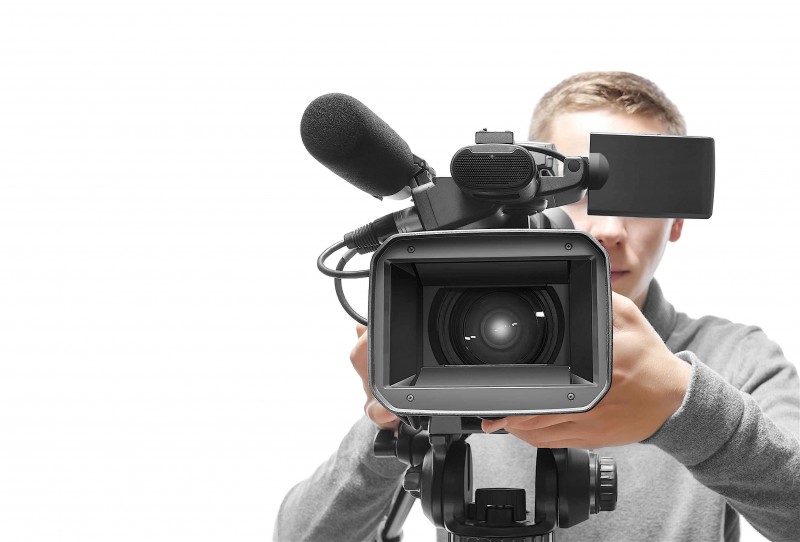 With the advent of social media and advancements in technology, people really want to get to know the person behind the screen. Instead of reading about what someone can do, consumers want to get a sense of a businesses' personality. One of the first things that someone will do when hiring is check social media. The information that is gathered from this brief search could be the deciding factor in whether or not they are hired.
One of the best real estate marketing ideas is the use of video messages. This can be great way to let everyone know who you are, as well as a means for improving first impressions, which are important for people to get a sense of who you are. Your video can be about a specific real estate topic or something with a more personal touch. They beauty is that you can control the content and make your posts about anything you want. These posts should be kept short and sweet, as your viewers will turn off after more than a minute. The best videos are those that are connected to another post. If you can get viewers wanting to see your 45 second post every day, you will develop an audience that will pass your information along and help build your brand.
The Benefits Of Real Estate Video Marketing Ideas
There are many reasons why people avoid real estate video marketing. The most common one is they don't have the proper equipment. However, you don't need a fancy camera to get started. There are many good cameras that you can get for less than $100. All you really need is a room with four walls, a camera with tripod and the willingness to start. The next main objection is that people don't like the way they look or sound through video. The reality is that you will sound different and you may not like the way you look at first. The more you get in front of the camera and accept how you look the more comfortable you will be. After your first week, you will realize that video posts are much easier than you may have imagined and take far less work to reach more people than almost any other inexpensive form of marketing.
How To Make A Real Estate Video
The first step in commencing a real estate marketing campaign is to remember the key is consistency.  Investors should post one video every day on their website and be sure to share it on every social media platform they use. Although investors may not see immediate results, they'll begin to make a dent and start to see people reach out if they're persistent. Additionally, real estate videos can also be done to promote any properties you are selling. Seeing pictures online will not do much to give a buyer a true feel of the house. Many savvy buyers get frustrated when they see pictures of a house that don't represent it well. Videos always do a better job at showing off a property than pictures. Any interested buyers will be more inclined to take action.
Whether you are looking to attract realtors, buyers, sellers or even fellow investors, a video marketing campaign can help in all of these areas. The key to any successful marketing campaign is consistency. A short video post every day will take you less than 10 minutes from start to finish. After a while, it should become part of your everyday routine and something that is done without thinking. If you can add something that is relevant about the business or your personal life, people will notice and feel comfortable working with you.
The key to any successful real estate business is the willingness to adapt and try new things. Many people are afraid to try real estate video marketing for many reasons, but those that have done it can attest to its success. Print marketing is slowly becoming extinct, with email and video methods taking over. Getting started with video marketing is much easier than you think, even if you are not technologically savvy. If you can press a button on a camera and set up a tripod, you have more than enough skill to begin. If you aren't happy with the response rate of the emails you send, you should consider looking at videos as your preferred method of communication. This transition alone can help grow your business quicker than you may imagine.
The best real estate marketing campaigns are both innovative and consistent. Whether do-it-yourself videos or luxury real estate videos, the use of real estate estate video marketing can produce amazing results for investors, including the ability to generate and capture leads, as well as construct a strong brand identity with your audience.