Key Takeaways
Rental advertising remains a tentpole strategy for today's greatest passive income investors.
Those that know how to rent out an apartment stand to realize more success than those that don't.
The best way to find renters is to put the right message in the right place.
---
Thanks, largely, to the advent of technology, rental advertising has undergone a dramatic shift in a relatively short period of time. Understanding how to find tenants in today's market isn't what it used to be, and the sooner passive income investors realize that, the easier it should be to find renters.
With more rental advertising outlets than ever before, it's more important than ever to understand how to find tenants for your passive income investments. At the very least, how well you are able to fill your vacancies will be directly correlated to your own rental advertising efforts.
In order to prevent costly vacancies from detracting from your own bottomline, you need to know how to not only talk to prospective tenants, but also where to talk to them; hopefully the following will help you do both.
How To Rent Out An Apartment
The whole of the real estate landscape has evolved, and it will continue to do so as long as investors intend to capitalize on it. Of particular importance to passive income investors, however, are the methods used to avoid vacancies. How rental property owners advertise their own properties isn't what it used to be. Due, in large part, to the advent of technology, rental advertising today is not what it was a decade ago, or even over the course of the last 12 months. Strategies are shifting, and it's time you did, too.
If you want to know how to rent out an apartment, you need to familiarize yourself with where the renters are looking for properties. Only those that can identify where prospective renters look for new homes will be able to maximize their rental advertising efforts.
If you are, more or less, unfamiliar with where to start, may I recommend the following?
---
[ Need money to invest in real estate? Attend a FREE real estate class in your area to learn how to fund real estate deals with little to no money of your own. ]
---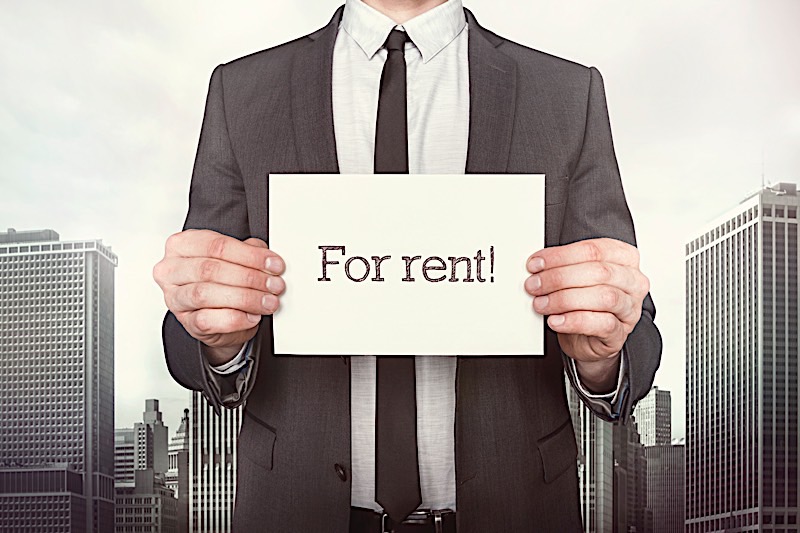 Rental Advertising Websites
As I already alluded to, technology has shifted the way people do business in the real estate landscape, and the internet is no exception. In fact, the internet is the main culprit. The world wide web has had a hand in impacting nearly everything we do on a daily basis, and smart landlords will make sure they aren't missing out on the trend. After all, nearly every potential renter will start their search for a new home online. That said, it's in your best interest to use today's most popular websites to find renters.
Craigslist
Trulia
Your Own Website
Every Social Media Platform
The internet is the single greatest platform to reach prospective tenants, but there's a lot of noise out there. As a landlord looking to fill vacancies, you'll need to make sure you are broadcasting your message on the websites people are most likely visiting. That way, you'll increases your chances of finding a renter.
Social Media Outlets
Social media has changed the way we communicate with each other forever. While there is still value to be found in personal, face-to-face interactions, the majority of people — at least everyone with a smartphone — have adapted to communicate via today's most popular social media platforms.
Today's busiest social media outlets are a great place to post rental advertising for one simple reason: everyone's already using them. Real estate is nothing, if not a numbers game; the more people you can reach with your own rental advertising efforts, the better your chances of finding a tenant are. In other words, if just about everyone is already on social media, it only makes sense to put your message on sites like these:
Facebook
Instagram
Twitter
LinkedIn
Snapchat
Social media allows savvy passive income investors to reach countless renters with the single click of a button; the return on investment is unmatched. Therefore, you are doing yourself a severe disservice if you neglect to market your own rental property on each of the social media sites listed above.
Local Bulletin Boards
As I already alluded to, the best rental advertising strategies will place a coherent message in front of the right people. Typically, that means investors will list rental property in specific places, but I digress. Sometimes the best place to post an advertisement to find renters is in front of literally everyone. Therein lies the brilliance of one of today's most underutilized rental advertising mediums: bulletin boards. It should go without saying, but bulletin boards are one of the easiest ways to send a message to the masses. Like their social media counterparts, billboards direct a specific message to a large audience, and there's no reason that message can't direct people to your own rentals. If you know how to advertise an apartment for rent on a bulletin board, you could find yourself swimming in viable candidates.
Word Of Mouth
Real estate is a people business; it always has been and always will be. You could very easily argue that who you know is just as important as what you know — if not more so. And perhaps even more importantly, who you know could lead to your next big development as a rental property owner. After all, what is word of mouth marketing, if not for the most cost effective way to reach a large amount of people? What's more, word of mouth marketing carries with it a significant weight; people are much more willing to trust those they heard about through a friend. Referrals are essentially one of the best forms of marketing a passive income investor could hope for, which begs the question: Do you know how to advertise an apartment for rent using word of mouth marketing? The answer is simple, and something you should already be doing: working hard and minding due diligence. You see, people are going to refer your units if they enjoyed their time in them. If you can leave a good impression on previous tenants, there's no reason they shouldn't pass the word on.
Rental advertising is, to this day, one of the most important strategies for passive income investors to master. Are you confident in your ability to find renters? Perhaps you just need a little help. Whatever the case may be, please feel free to let us know your thoughts on the matter in the comments below.