Passive income investors who hope to find the best possible tenants need to understand that rental applications represent an important piece of the screening process. Expensive vacancies, coupled with the time-intensive rental application process, can trick anyone into picking out a new tenant before the time is right. However, those who take the time to go over rental lease applications will be able to identify the best possible tenant, thus protecting their bottom line. With that in mind, there isn't a single landlord or tenant who wouldn't benefit from a greater understanding of rental applications and their impact on future leases.
What Is A Rental Application?
A rental application is exactly what it sounds like: a document used to screen and vet prospective tenants on behalf of landlords. In their simplest form, rental applications represent the first action taken between renters and landlords. At their pinnacle, however, rental applications are an efficient vehicle for gathering information to determine whether or not tenants are suitable renters for respective landlords. If for nothing else, a properly drafted rental agreement should divulge how trustworthy, responsible, and financially stable a renter will be for the foreseeable future.
In vetting potential tenants, rental applications will take the following into consideration:
Personal Information

Household Information

Residential History

Employment History

Current Income

Background Information
The convergence of this information creates a profile by which landlords may base any decision to lease their property on.
---
[ Learning how to invest in real estate doesn't have to be hard!
Our online real estate investing class
has everything you need to shorten the learning curve and start investing in real estate in your area. ]
---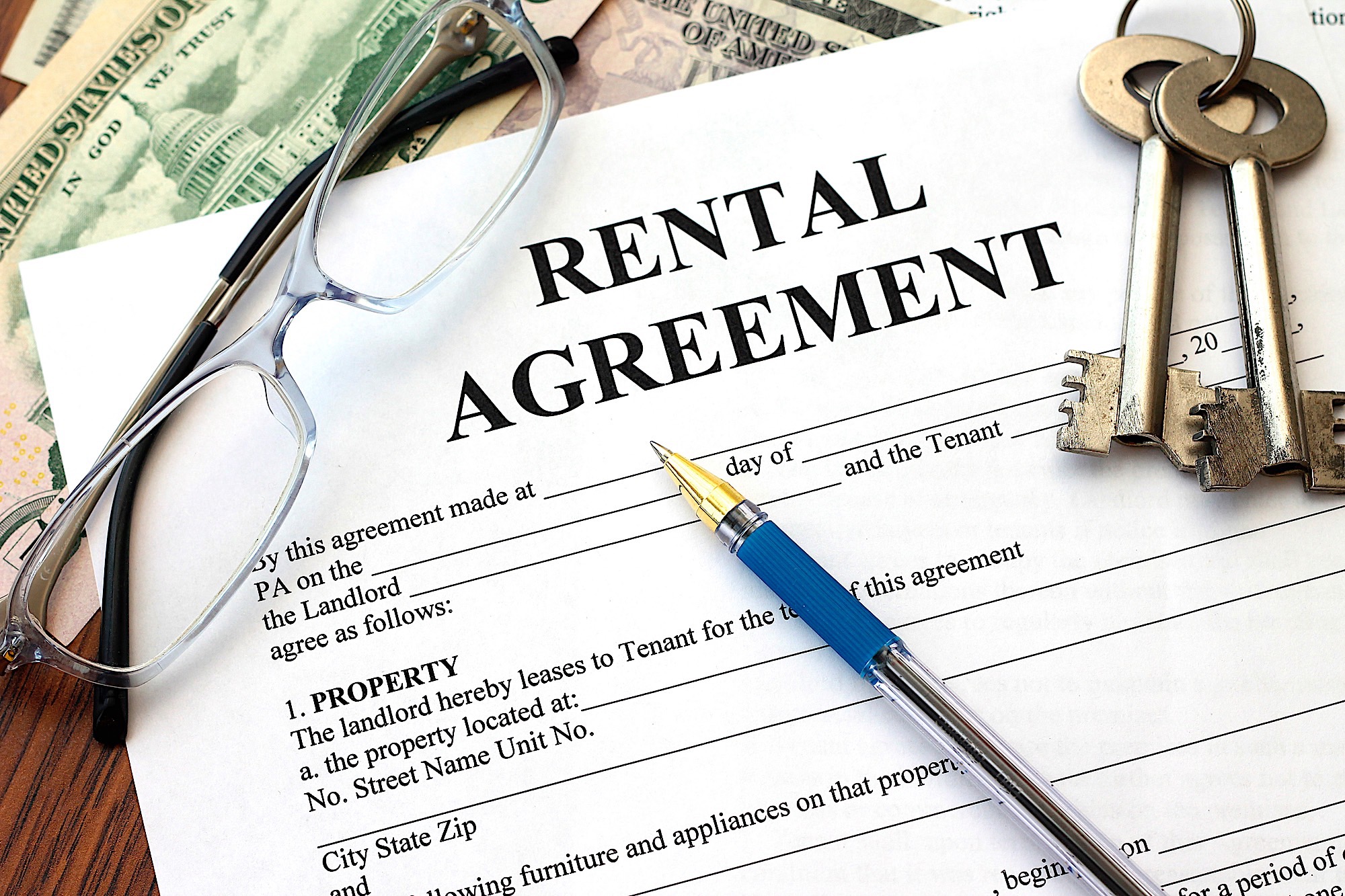 Why Do You Need A Rental Application?
Rental applications grant landlords the ability to gauge how much of a liability potential renters may represent. While they are certainly susceptible to flaws or inherent oversights, the context provided by a well-written rental application can go a long way in helping landlords mitigate risk. Simply put, a rental application can help landlords find the tenants which are most likely to pay their rent each month on time and those who will most likely rate their property with the respect it deserves. Suffice it to say, a rental agreement is a safety measure used by landlords; one that is intended to prevent unqualified renters from leasing the subject property.
What Is The Average Rental Application Fee?
To be perfectly clear, rental application fees are not intended to serve landlords as a source of revenue. Instead, rental application fees serve two primary purposes: they simultaneously identify serious applicants and cover the costs associated with screening them. It is worth noting, however, that while all rental application fees serve the same purpose, prices may vary from location to location. As a general rule of thumb, higher rents tend to lead to higher rental application fees.
Rental application fee variances can range anywhere from single digits to upwards of $100, or more. Again, fees will vary from state to state, and location to location. Nonetheless, the average application fee currently rests somewhere in the neighborhood of $51, according to Apartment List.
How Are Rental Application Fees Collected?
Fees are one of the first steps in the rental application approval process, which begs the question: How are rental application fees collected? While there isn't a universal answer, the process for collecting fees is relatively simple and dependent on how individual renters apply. That said, hopeful tenants who apply online may be required to pay their application fees upfront with a credit or debit card. Those who apply in person, on the other hand, may have more options: credit cards, debit cards, checks and money orders are all usually accepted for initiating the lease application process.
What Is The Rental Application Process?
By understanding the rental application approval process, passive income investors cannot only ensure that they find a good tenant, they can also explain the process to prospective tenants in such a way that cuts down on any delays or confusion.
Breaking down the rental application process will looks something like this:
Collect rental applications

Charge application fees

Request proofs of income

Process credit checks

Evaluate background checks

Call applicant references

Schedule the lease-signing meeting
Collect Rental Applications
The process begins with the collection of rental applications. Make sure that applicants have provided all of the requested information, such as their social security and driver license numbers, employment information and a list of references.
Charge Application Fees
Assessing a rental application fee is optional, but helps to put in place an incentive system such that only serious applicants submit an application. Many landlords will require a combination of refundable and non-refundable fees, to help cover the costs of running background and credit checks.
Request Proof Of Income
It is also a good idea to require applicants to submit proof of income along with the application, such as a W-2 or copies of a few most recent pay stubs. Landlords can call the employer to verify that the applicant is indeed employed, but legally they may not be able to provide more information. Verifying that the potential tenant has a steady source of income is a critical aspect step in tenant screening, as it helps to ensure that the tenant will pay rent wholly and on time.
Process Credit Checks
Running a credit check also provides more evidence to see whether a tenant will be financially dependable or not. If the applicant has little to no credit, it is up to you whether or not you will allow for a co-signer.
Evaluate Background Checks
Next, you will want to receive authorization to run a background check against applicants. Property owners will provide a section on the rental application form for individuals to explain any felonies that may come up on their record.
Call Applicant References
Most rental applications ask for a list of previous rental properties and past landlords, and it is in the investor's best interest to pick up the phone and call these references. The proof of income, credit check, background check and references will all help provide a holistic view of the applicant's personality, dependability and responsibility. From here, it is up to your best judgment to pick the best possible tenant for a passive income property.
Schedule The Lease-Signing Meeting
Once you have made your decision, it is then time to schedule the lease-signing meeting. All tenants should be in attendance, and it is your responsibility to cover all lease expectations in detail. You may also request the tenants to bring the first month's rent and any applicable security deposits at the time of signing.
How Long Does It Take To Process A Rental Application?
It can take roughly 24 hours and up to one week to process a rental application, although there is no hard and fast rule for a typical rental application process time. Many rental agencies will have a system in place to collect online rental applications, which can help move the process along more quickly. From there, it can take several hours to access national databases to acquire data on applicant credit and criminal history. In addition, it may take anywhere from a few hours to several days to make phone calls to employers and previous landlords when checking for references, including waiting for the calls to be returned. This process can typically take 48 to 72 hours, but landlords may need more time to decide, especially if there are a lot of applications to process.
5 Steps Every Rental Application Should Include
Applying for a rental property consists of several steps. Here's a list of the most common steps renters and landlords can expect:
Pre-screening: When a prospective tenant first makes contact, it is the perfect opportunity to ask them some questions to gauge how serious they are about your property. You can ask them questions such as "why and when are you moving," "are you willing to let me call for references," or "how many people will be living in the unit?"

Property showing: The scheduled property showing does not just serve to allow the prospective tenant to see the property on the inside. This is also the first opportunity to meet face-to-face and look out for any red flags. Some signs of trouble include tenants who are late or bring people other than who was mentioned, individuals who speak poorly of past landlords or criticize the property, or seem to be in too much of a rush to move in. Make sure to trust your gut instinct and follow up with references regarding any behavioral suspicions you may have.

Application process: The application should provide sections that allow prospective tenants to provide information about their employment and income, background information, and lists of previous addresses and landlords, as well as employers.This information should be used to help verify any information obtained through credit and background reports.

Approval: Even if a prospective tenant appears to be a perfect fit at the time of the showing, make sure that they follow the rental application process thoroughly, and also keep yourself open to other applicants. This includes the amount of time it takes to request all checks and call lists of references. Even the most promising of tenants are not a done deal until you have a signed lease and required payments.

Lease signing: When you have finally selected your tenant (or tenants), it is time to schedule a lease signing meeting. This can occur at your office, but many landlords will schedule it at the unit to be leased, so that a property walk-through can be conducted at the same time. Make sure to go through the contents of the lease in detail, and answer any questions. The agreement is not final until all parties have signed the lease and submitted their payments, so you still retain the right to back out if you get any last-minute red flags.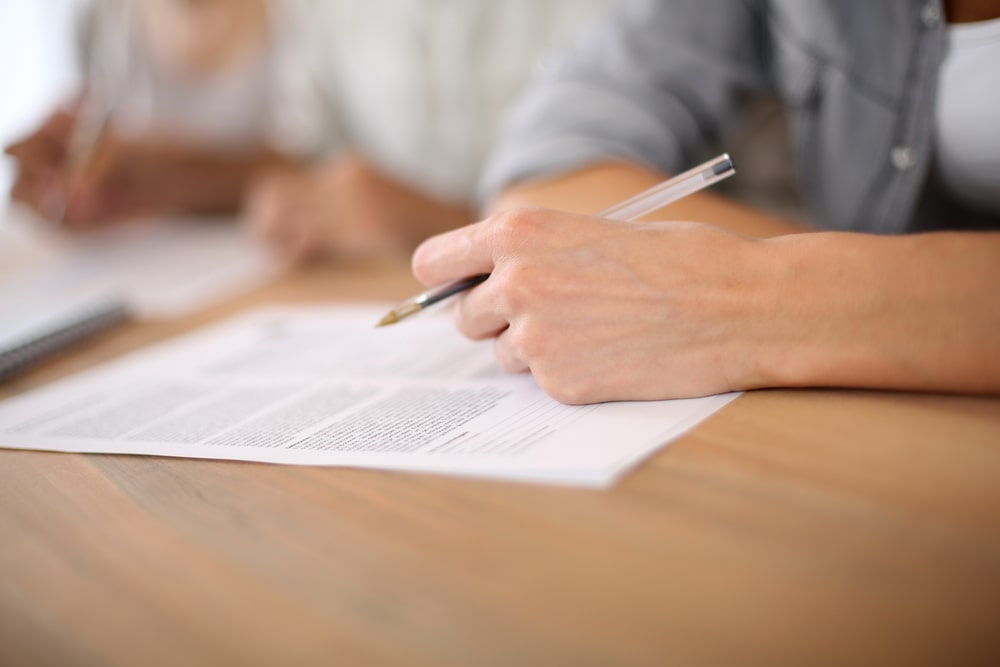 10 Legal Disclosures To Add To Your Rental Lease Applications
Rental applications play an important role in the leasing process. However, as the starting point, it's important for rental lease applications to set a few ground rules. Otherwise known as legal disclosures, the ground rules should be included on every lease agreement:
Applicant assurance: This disclosure holds the applicant accountable for providing complete and true information on their application. If you have any reason to believe that the applicant has provided incomplete or false information, it can be grounds for denial.

Application fee: The non-refundable application fee will be used to cover your costs for requesting various background and credit checks, as well as the time it takes for you to verify all the information that has been provided in the application.

Contact permission: By including a contact permission disclosure, the tenant is permitting you to contact previous employers and landlords, as well as any other listed references, to verify any provided information or ask other questions you deem necessary.

Liability clause: This clause will help protect you from any consequences, although rare, that may come about as a result of screening the applicant.

Extended authorization: This disclosure is helpful such as that the information provided on the application can be used at any time. It should be specified if this authorization period ends when the tenancy ends or extends past tenancy. This information can be helpful if any debts need to be collected from the tenant.

Consumer reports: As required by tenant screening laws, the applicant should be provided with the name and address of the consumer agency that provides background and credit check reports. This provides all consumers with a right to receive a copy of the report to dispute any inaccuracies.

Holding deposit: Once a tenant is selected, they can be required to pay a holding fee or deposit to hold, which guarantees the unit to them unless they are unable to meet all obligations and requirements by a given due date.

Failure to pay: Associated with the holding deposit, landlords can also include a failure to pay disclosure. If the tenant does not pay their holding deposit within a specified amount of time, the landlord then reserves the right to open up the unit to other applications.

Move-in prerequisites: The tenant should be made aware of in advance what prerequisites they must complete before they can move in. This can include paying the deposit and first month's rent, complete a walk-through, sign the lease, transfer utilities, acquire renters insurance, etcetera.

Grounds for denial: Last but not least, the applicant should be made aware that they can be denied at any time during the application process if they cannot meet any requirements or standards, or if the information on their application does not match up with background and credit reports or reference checks.
Summary
Rental applications can seem like a headache, but is actually a critical tenant screening mechanism that will help ensure that the best possible tenant lands on your property. Although a prospective tenant might seem perfect during the showing, the rental lease application in itself provides a protective layer to draw out any red flags. Passive income investors who mind their due diligence and follow the rental application process in detail are sure to find a great tenant who will treat your property with great care.
---
Ready to start taking advantage of the current opportunities in the real estate market?
Click the banner below to take a 90-minute online training class and get started learning how to invest in today's real estate market!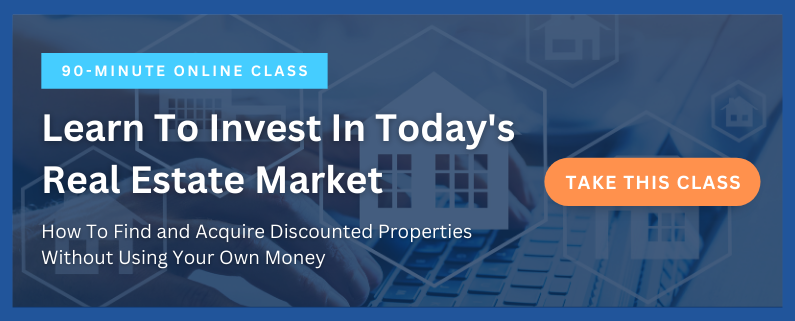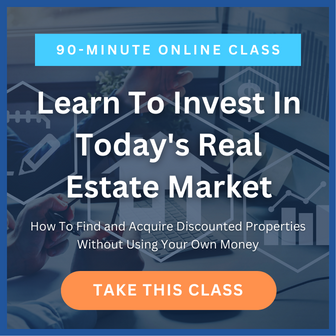 *The information contained herein was pulled from third party sites. Although this information was found from sources believed to be reliable, FortuneBuilders Inc. makes no representations, warranties, or guarantees, either expressed or implied, as to whether the information presented is accurate, reliable, or current. Any reliance on this information is at your own risk. All information presented should be independently verified. FortuneBuilders Inc. assumes no liability for any damages whatsoever, including any direct, indirect, punitive, exemplary, incidental, special, or consequential damages arising out of or in any way connected with your use of the information presented.