Key Takeaways
Rehab rentals can represent a great opportunity for savvy investors.
Consider your real estate investing goals and preferred workload when determining which investment strategy is right for you.
Our step-by-step infographic reveals some excellent rental property rehab tips.
---
Two of the most well-known real estate investing strategies are flipping houses and investing in buy and hold properties. However, investors often overlook the fact that, when done correctly, these strategies can be combined to yield impressive results. A rental property rehab allows savvy entrepreneurs the opportunity to not only boost the market value of a property, but also to benefit from monthly cash flow. By flipping a rental property, investors have a direct hand in creating a marketable property for future tenants. Continue reading to learn more about how a rental property rehab could elevate your investing business.
What Is A Rental Property Rehab?
As a real estate investor, it is safe to assume you are familiar with flipping properties and buy and hold real estate deals. Both exit strategies offer unique benefits to investors, depending on their business and preferred form of investing. A rental property rehab is different from a traditional flip in that you rent out the property following the renovation, rather than selling it for an immediate profit. This is a great long-term strategy for investors looking to get the best of both strategies.
By renovating a potential rental property, investors can increase the overall value of the property and, in turn, boost the amount they are able to charge in rent. By fixing up a property before you rent it out, you can also attempt to ensure that you don't run into problems down the road because you will have a direct hand in the setup of the units. Rehabbing a rental property can be a great way to build your portfolio as an investor and ensure you're bringing in long term income over time.
---
[ Thinking about investing in real estate?
Register to attend a FREE online real estate class
and learn how to get started investing in real estate. ]
---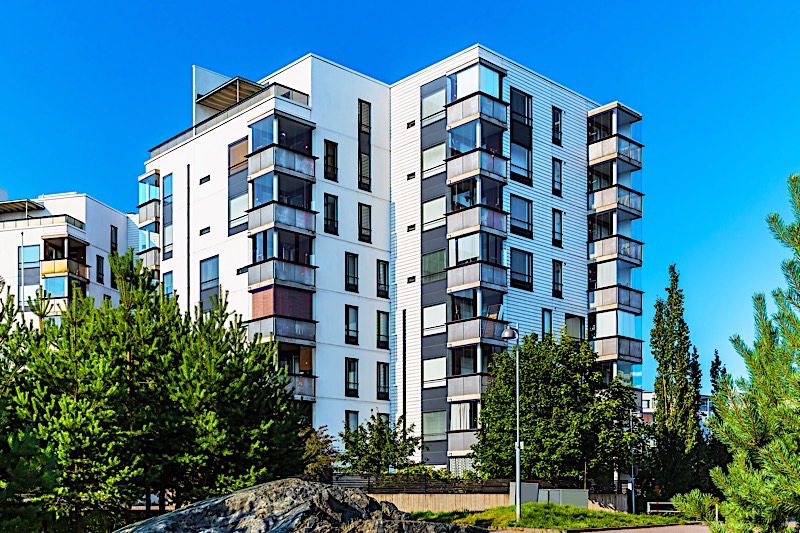 Flipping Vs Renting
When it comes to identifying the investing strategy that is right for you, you will want to look at several factors. It is a good idea to assess how much time you are willing and able to put into each deal, how much financing you are working with, and what your goals are as an investor. Flipping houses involves identifying properties listed below market value, completing renovations and selling for a profit. What deters most investors from pursuing this strategy is that it can be time consuming to consistently identify deals.
For investors intimidated by the prospect of flipping houses, passive income properties can be appealing. Buy and hold real estate involves investing in a property, renting it out and profiting through monthly income. Investors do, however, have to deal with finding and retaining tenants, and managing the property, or hiring someone to do it for them. The two strategies involve different day-to-day tasks, and come with different profit streams. While one strategy (flipping) involves lump-sum profits, it can be transactional and involves constantly finding your next deal. Owning rental properties can bring in stable income; however, you have to understand how to maintain and manage the property.
As I have already mentioned, rental property rehabs offer a unique opportunity for investors seeking to combine the above strategies. Rental rehabs can be completed by investors who have recently acquired a property in need of some renovations, or over time by passive income investors looking to give their units a little boost. There are numerous rehab loans for rental property options available to help investors make this a reality.
Rehabbing A Rental Property In 10 Steps
The idea of rehabbing a rental property may be intimidating to some investors; however, with a proven system you can help ensure all goes smoothly. Here are some steps I recommend investors follow when starting a rental property rehab:
Set up the space: After acquiring your new rental property, you will want to take the necessary steps to set it up before your renovations start. Finalize any building permits and insurance you may need, and turn the utilities on. Alert local authorities that a renovation project will be taking place, as they may be able to drive by occasionally to check on the property after hours. Additionally, you should change out any locks on the property to ensure the location is secure. You want to make sure everything is in place when the renovation starts.
Finalize your plans: Be sure to create a clear set of plans for your renovation project. It's a good idea to make a schedule and timeline for each task you want to get done. Make sure to consider a good order of operations for your project as well. For example, don't replace the floors on day one in the event they get damaged during the rest of the rehab, and so on. You may also want to review the property one more time to ensure you didn't forget any areas when setting your plans.
Remove any extra materials: It is crucial when starting any renovation project to act in compliance with local ordinances and codes. Conduct some research on your local area, or the area in which your property is located to ensure you abide by any laws. Make sure that you keep your property clear of debris both inside and out, and set up a system for doing so throughout the renovation. You will want to clean out the interior of the property and clear any exterior areas that may get in your way as the renovation starts.
Place any orders: Now that the setup is complete, it's time to get started on the actual rehab portion of the property. Review your property analysis and determine which fixtures need to be replaced. Are the windows in good condition? What about the appliances? These features often have to be ordered in advance, so it is a good idea to take care of them now to ensure the rest of the project can stay on pace. This is also one area where a rental rehab differs from a traditional flip: renters often cause more wear and tear to properties than owners. Therefore, you will want to take special consideration of durability when choosing features and building materials.
Ensure that you have the right people for the job: As you start work on the major systems of the property, such as plumbing or electricity, make sure you are working with qualified professionals. Use your network and previous connections in the industry to find the best contacts, and hire the right contractors for the job at hand. Additionally, you will want to establish open lines of communication with anyone working on the job. This will help ensure the project stays on time, and you are kept in the loop if anything doesn't go according to plan.
Get ready to work on the interior: The best place to start during a rehab is on the interior of the property. This ensures the bulk of your focus (and budget) will be spent fixing up the portion of the property that tenants will actually occupy. It's much easier to work with a small budget when it comes to curb appeal than when it comes to an interior area, such as a kitchen or bathroom. You will want to start by fixing any in-unit fixtures, such as kitchen and bathroom cabinets. Additionally, you will want to pay close attention to the progress of the renovation and keep and eye out for any unexpected problems.
Stay organized throughout the process: As your project progresses, make sure you are staying on top of each aspect of the renovation. It is crucial to make sure that your property remains workable and organized. You should make sure your property remains properly locked and secured throughout the project, particularly as people will be going in and out frequently. You will also want to track any materials and fixtures you have ordered so you are aware of all deliveries and pickups that need to be made. Avoid any potential problems by keeping things in the correct location and staying on top of orders.
Get ready for painting and flooring: After the major changes have been made to the interior, it's time to move on to the walls and flooring. A fresh coat of paint can do wonders for the interior aesthetics of your property. Once you have completed the walls, get ready to move on to the floors. By painting first, you can help ensure no spills get on your newly installed or cleaned floors. Also keep an eye out for any broken floorboards or tiles that may have been a result of the renovation project.
Step outside: After you have wrapped up the interior portion of the rehab, it's time to fix up the exterior. Some examples of exterior projects include: painting the handrails, fixing any gutters or screens, and surveying the siding or exterior paint for signs of damage or wear. You want to take time to boost the landscaping and curb appeal; after all, this is where you will make a first impression for potential renters.
Finish up and list your rental: As your renovation draws to a close, it's time to move on to the next phase of your rental rehab: finding tenants. This is where you get to show off all the hard work you put into your property and begin generating income. Start by wrapping up any loose ends, and getting professional pictures of your newly renovated unit. Put together a marketing strategy and get your property listed.

Rental Property Rehab Tips
There are a few things to keep in mind as you start to rehab houses for rent. Because the property will be rented instead of sold, you will have different considerations throughout the rehab process when compared to a typical flip. You will have to make sure you are able to finance the renovation, find tenants and manage the property. Sound like too much? Here are some good tips for rehabbing a rental property:
Ensure the basic systems are in good condition: This should be a no brainer for real estate investors; however, it is worth pointing out. During a rental rehab (and any rehab) make sure that the electrical and plumbing systems are in good working order. It is important to keep in mind that you, or your property manager, will be on the receiving end of any maintenance requests.
Consider rental income when buying a property: It is one thing to analyze how much a property will sell for, but another to understand how much it could generate in monthly revenue over time. As you evaluate potential rehab rentals, remember you end goal is to rent the unit out. This will influence your flexibility when it comes to purchase price, location and more.
There will be some wear and tear involved: I have already mentioned to consider durability when choosing building materials, but it is important to consider these factors at all stages of a rental property rehab. With tenants coming in and out, it is crucial to ensure all areas of your property are ready to withstand more than average wear and tear.
Pay attention to the details: Pay attention to the overall renovation, but also to smaller projects such as common areas or mailboxes. It is important to remember that renters will have different expectations than owners, and will consequently look for different sizzle features when trying to find a property.
How To Decide Which Upgrades Should Be Added To Your Rental Property Rehab?
When it comes to rehabbing a rental property, particularly one with multiple units, determining which areas to tackle can be challenging. The number one tip I have for investors is to consider the cost of the project against the potential value. This may be easier said than done, but by weighing these factors, investors can help ensure a good return on investment. Here are just a few upgrades that may be worth considering:
Replace carpet flooring with tile, wood or vinyl
Improve or swap out light fixtures
Adding washers and dryers
This is not an exhaustive list of potential upgrades, they should simply serve as a jumping off point for investors looking to identify which upgrades are best for a given property. It is also important to keep in mind local market factors, such as the amenities and features being offered near your rental property.
If you think a rental property rehab could be a good investing strategy for your business, I urge you to mind due diligence and consider the weight of the decision at hand. Rehabbing a rental property often involves different challenges than an average flip, and is certainly more work than acquiring a passive income property. The best way to determine whether or not this strategy will work for you is to consider the specifics of your business, investing goals and market area. Once you decide to move forward, be sure to refer to a clear guide to ensure your projects stay on track. A rental property rehab can offer unique opportunities to investors willing to seek them out.
Do you have any experience with rehabbing rental properties? I'd love to hear from you in the comments below.