The "Crusher of the Month" is a peer-voted award given to team members who excel and inspire others to step out of their zone and perform at a higher level.
What Rhianna's peers say about how she embodies the CORE values:
"Rhianna has the strong ability to pick up on details, which allows her to create personalized solutions for every student she speaks with. I truly admire how she is able to make each student feel appreciated, as she always goes the extra mile to ensure they are on the right track. Rhianna inspires me to change my own student interactions and she is truly a pleasure to work with."
"From the beginning, Rhianna was able to make well-informed and correct decisions about our students. She communicates well, she's able to be delicate and she has a great sense of humor."
Rhianna would like you to know that…
"I've been with FortuneBuilders for six months in Tuition Support and love coming to work!"
"I was born in El Centro, CA, but lived in Spain for a few years and hope to someday live somewhere in Europe again."
"I love to wrestle with my son, sew, read, TRAVEL and watch "The Walking Dead!"
Bucket List Items:
"I would like to learn to speak Spanish more fluently, but not well enough to understand what my Spanish mother-in-law is saying to me. Aside from that, traveling to new cities and countries is at the top of the list!"
"I CRUSH it in everyday life by giving it my best while working with the students! I must say, it's easy to CRUSH it when you work with great people!"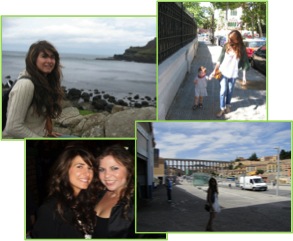 Ethics & Integrity * Inspire * Lead
🔒 Your information is secure and never shared. By subscribing, you agree to receive blog updates and relevant offers by email. You can unsubscribe at any time.