It wasn't long ago that Richmond, Virginia was heralded as one of the hottest housing markets in 2014 by CNN Money. Subsequently, housing prices in the capital of Virginia have persisted to increase at a steady pace for nearly four years, up approximately 3 percent annually since 2010. The positive trend may be attributed to the region's thriving job sector. However, few could have predicted how well things transpired for the Richmond housing market.
The Richmond housing market experienced the same increased rate of appreciation as the rest of the country. As a result, the current median home price in the region ($221,500) has increased from this time last year. At that price point, houses in the Richmond market were approximately $10,000 more than the national average. Gains in the previous three years have helped to pull the local market out of the trenches of the recession. Home values are rising more slowly than they were earlier this year, when 12-month gains were averaging nearly double their current pace. However, like the rest of the country, price growth has tempered in the Richmond housing market.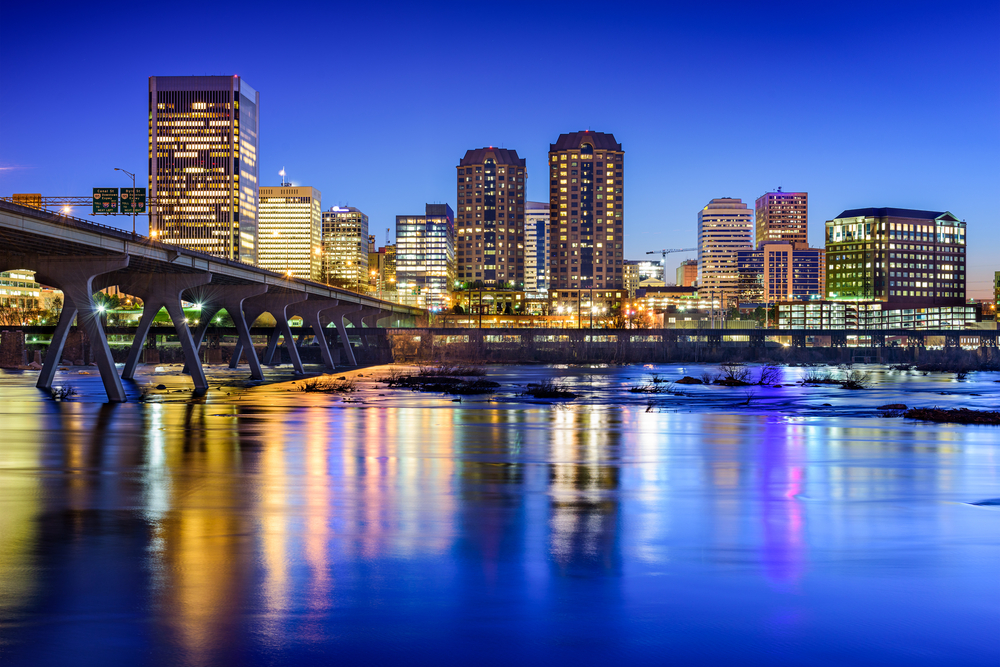 The following represents the amount of equity homeowners gained from the quarter in which the home was purchased:
Homes purchased in the Richmond housing market one year ago have appreciated by an average of $10,135, whereas the national average was $12,731 over the same period.
Homes purchased in the Richmond housing market five years ago have appreciated by an average of $30,016, whereas the national average was $48,225 over the same period.
Homes purchased in the Richmond housing market seven years ago have depreciated by an average of $6,146, whereas the national average increased $1,750 over the same period.
Homes purchased in the Richmond housing market nine years ago have appreciated by an average of $50,047, whereas the national average increased $5,043 over the same period.
The recent boon to Richmond's housing market is due, in large part, to the diverse economy representing the area. Richmond, not unlike Washington D.C., hosts a stable mixture of government, financial, education and manufacturing careers. Having said that, it is no surprise that Richmond boasts an unemployment rate of 5.7 percent, 0.4 percent less than the national average. However, not only is Richmond's unemployment rate better than the national average, it also shows no signs of slowing down. In the last year, the unemployment rate has dropped 0.6 percent. Richmond's job growth rate, at 2.1 percent, is strong as well. Again, it is the strength of the job sector that continues to help the Richmond housing market.
Perhaps even more importantly, the Richmond housing market is more affordable than most markets – making conditions more conducive to potential transactions. In fact, the average homeowner allocates almost 11 percent of their income to their mortgage payment, whereas the national average is 16.1 percent. Therefore, it is considerably cheaper to own a home in Richmond than say, San Diego. Along the same lines, affordability makes it possible for more homeowners to "move up," creating more activity.
According to Zillow, "the percent of delinquent mortgages in Richmond is 6.0 percent, which is lower than the national value of 6.9 percent." More than 23 percent of the homeowners in Richmond are currently underwater on their mortgage, meaning they owe more than their home is worth. Those numbers were enough to place Richmond at 66 on the top 100 list of cities with the highest percentages of underwater mortgages.
In Richmond, a few ideas have been proposed to rescue underwater homeowners and distressed properties. The most popular proposal – and perhaps the most controversial – is Mayor Gayle McLaughlin's Richmond CARES program. Per the program, the City of Richmond would take control of more than 600 underwater mortgages at fair market value. The threat of eminent domain was thrown out there if anyone refused to sell.
Compared to this time last year, there are 253 fewer homes available for sale, or 20 percent less than the year before. As of October, active inventory reached 1,032. The same time last year, active inventory topped out at 1,285. About three months ago, the inventory supply surpassed 5 months. Compared to the year before, this year had nearly two months less of inventory. That is a decrease of 25 percent.
As 2014 came to an end,the Richmond housing market had 316 homes for sale. Conversely, there were 369 newly listed homes for sale the same time a year ago. The year-over-year decrease was a palpable 14 percent. Of particular interest, however, is the amount of pending sales. While October of 2013 saw 196 pending sales throughout the year, the following October increased 10 percent.
Northern Virginia, in particular, experienced a big jump in potential buyers by the end of last year. The traffic, however, did not translate into a similar jump in sales, and homes are now sitting on the market far longer than they did just one year ago. The problem, coincidentally, was a shortage of listings at the beginning of the year.
What is likely driving more sellers to the market is the return of both home equity and consumer confidence. Northern Virginia was hit hard during the housing crash, and home prices fell dramatically, leaving thousands of borrowers underwater on their mortgages with nowhere to turn. Fortunately, as equity continues to grow, more movement is possible.
As with any city, certain areas will perform at different rates. According to Trulia, the most popular neighborhoods in Richmond are The Fan, Northern Barton Heights, The Museum District, Church Hill, Stratford Hills, and Ginter Park.
Richmond Housing Market Summary:
Current Median Home Price: $221,500
1-Year Appreciation Rate: 3.0%
Unemployment Rate: 5.7%
1-Year Job Growth Rate: 2.1%
Population: 214,114
Percent of Underwater Homes: 23.4%
Median Income: $57,286
Average Days on Market: 49
Richmond Housing Market Q1 Update:
The Richmond housing market was named one of the hottest housing markets in 2014, and it appears to be making an impressive run at the 2015 standings. Just about every indicator has improved in a matter of one quarter. The one-year appreciation rate has jumped from 3 percent to an impressive 8.8 percent in a matter of three months. That rate is nearly 3 percent higher than the national average. Homes in the Richmond housing market now have a median price tag of $219,500 – more than $10,000 higher than the average home across the country.
Perhaps even more importantly, the local economic outlook continues to improve. The job sector is poised to strengthen. Unemployment has improved once again, dropping the rate to 4.7 percent: now nearly a whole percentage point below the national average. Even the one-year job growth rate improved, and now sits at 2.4 percent.
Affordability will continue to drive supply and demand. However, those interested in Richmond real estate investing will find that the affordability of the distressed market is more to their liking. According to RealtyTrac, Richmond is home to approximately 359 homes in some stage of the foreclosure process. Earlier this year, foreclosures were nearly 40 percent higher than they were at the same time last year. Richmond real estate investing will benefit from the increase. However, more so than the amount of distressed properties available, the price in which they are sold will help a lot of investors in the area. Non-distressed homes have sold for an average of $160,000 in the Richmond area. Distressed properties, on the other hand, have an average sales price of $106,711, or 33 percent lower than their non-distressed counterparts. That is a savings of at least $53,000 per home.
Richmond real estate investing will see a majority of its foreclosures come from auction properties, as they make up 73.3 percent of the entire distressed market. The remaining 26.7 percent of Richmond foreclosures are bank-owned, meaning they have already been repossessed from defaulting owners.
With a steady supply and constant demand, Richmond real estate investing will thrive int he coming year. Strong market fundamentals will only push things in a positive direction. Look for this particular market to make a lot of noise.
Richmond Real Estate Investing Statistics: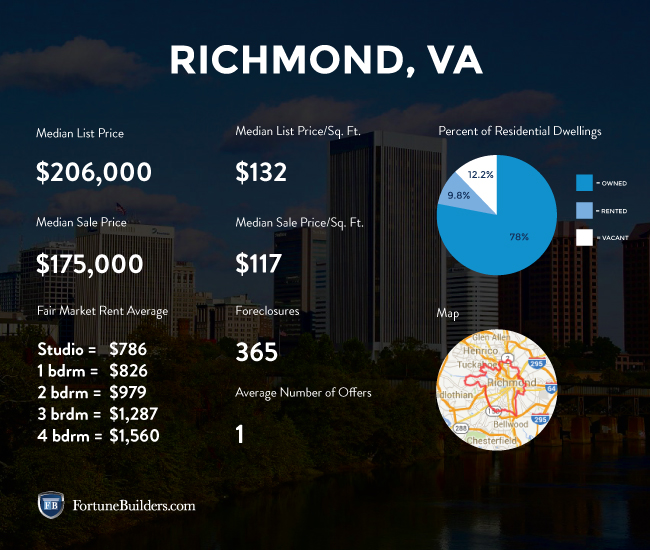 Richmond County Map: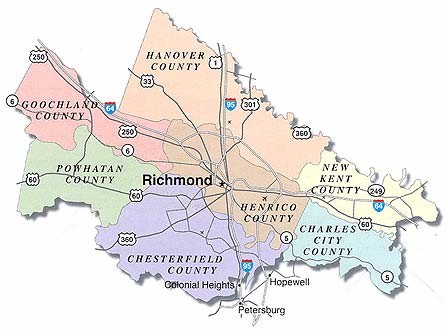 *The information contained herein was pulled from third party sites. Although this information was found from sources believed to be reliable, FortuneBuilders Inc. makes no representations, warranties, or guarantees, either express or implied, as to whether the information presented is accurate, reliable, or current. Any reliance on this information is at your own risk. All information presented should be independently verified. FortuneBuilders Inc. assumes no liability for any damages whatsoever, including any direct, indirect, punitive, exemplary, incidental, special, or consequential damages arising out of or in any way connected with your use of the information presented.