The "Crusher of the Month" is a peer-voted award given to team members who excel and inspire others to step out of their zone and perform at a higher level.
What Roger's peers say about how he embodies the CORE values:
"He always goes above and beyond for our students on the phone, in tickets, or at a live event.
He embodies the crush it core value like the champ he is!"
"Roger not only has an unmatched work ethic, but is also one of the most patient and generous people I have ever met. Mind Protein would not be Mind Protein without Roger. His commitment to the team, our goals and our students is only matched by his integrity and character as an all around great guy."
"Roger is crushing it by being so selfless and always putting the student first!"
Roger would like you to know that…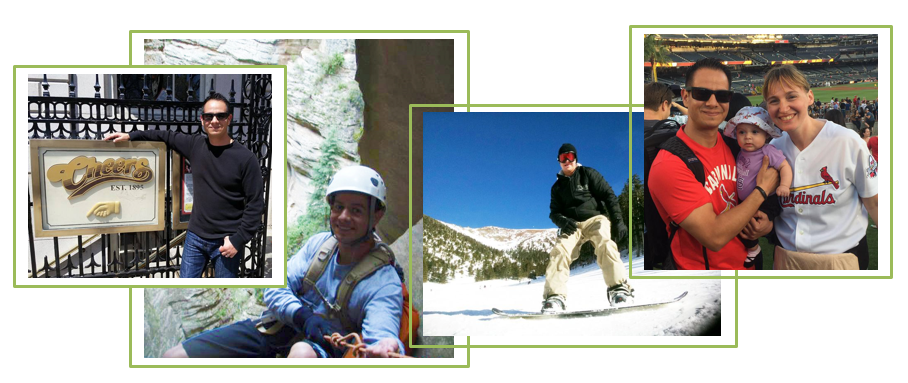 "Born in Orange, CA but raised in Yuma, AZ, Graduated from Yuma High in 1999, and earned my way through college on a wrestling scholarship at Dakota Wesleyan University. As a student athlete I learned the importance of Dedication, Ethics and Leadership. After college these concepts have been the foundation of how I've approached my life in not only my professional life, but also in my personal life. My love for the ocean has attracted me to live in places like Kona Hawaii, San Francisco and San Diego."
"One of my bucket list adventures that I hope to plan in the next few year is a backpacking trip to Thailand, in search of amazing scuba diving, surfing and good Thai food!"
"In my everyday life I like to "crush it" by making sure my wife Alicia and baby girl Lucy know I love them, then taking that positive energy and delivering the best quality service I can to my students and awesome team members. Having the opportunity to put a smile on people's faces makes it all worth it!"
Ethics & Integrity * Inspire * Lead * Educate * Crush it
🔒 Your information is secure and never shared. By subscribing, you agree to receive blog updates and relevant offers by email. You can unsubscribe at any time.