As a new real estate investor, buying a second investment property can serve as a vehicle for expanding your business, as well as help you move closer to your financial goals. However, managing more than one property brings about a new set of challenges and implications that can make anyone hesitate. Read on to become equipped with invaluable tips, as well as key questions that can help you determine whether or not you are ready to take on a second property.
Second Home Vs Investment Property
It can be easy for one to assume that buying a second home and financing a second investment property are the same thing. However, there is a distinct difference between a property that is utilized as a primary residence instead of a property that purely serves investment purposes. The 'investment property vs. second home' distinction is especially magnified through the lens of a mortgage lender.
An investment property is defined as a property that is purchased specifically to generate income, or create gains through appreciation and tax benefits. In addition, the owner cannot allocate the property as their primary residence. Types of investment properties include, but are not limited to:
Rental properties

Commercial properties

Fix and flip properties
In addition, investors wondering how to finance a second rental property should note that mortgage loans typically tend to have a higher interest rate and down payment requirements.
Conversely, second homes are properties that the owners plan to live in, on a secondary basis to their primary residence. This can be in the form of a vacation home, or perhaps a pied-à-terre in the city for frequent business trips. Lenders will often require second homes to be located in a vacation market or at a minimum distance from the owner's primary residence. Many lenders will not provide a mortgage for a second home if the borrower intends to rent out the property for any period of time. Investors should pay special attention to this stipulation, as it implies that buying a second residence for investment purposes is technically infeasible. Rather, the correct term is "second investment property."
It is common for investors to change their minds and turn their second property into a rental property. You should generally not change the occupancy status of a property within 12 months of your mortgage approval, as it can be a sign of occupancy fraud. After a few years, however, changing occupancy status will not present much of a problem. You will have to report any new rental income to the IRS and make any necessary tax filings. If you ever decide to refinance your existing mortgage, you will need to update your occupancy status. Try consulting a tax professional before changing the occupancy status of any property you own.
---
[ Thinking about investing in real estate?
Register to attend a FREE online real estate class
and learn how to get started investing in real estate. ]
---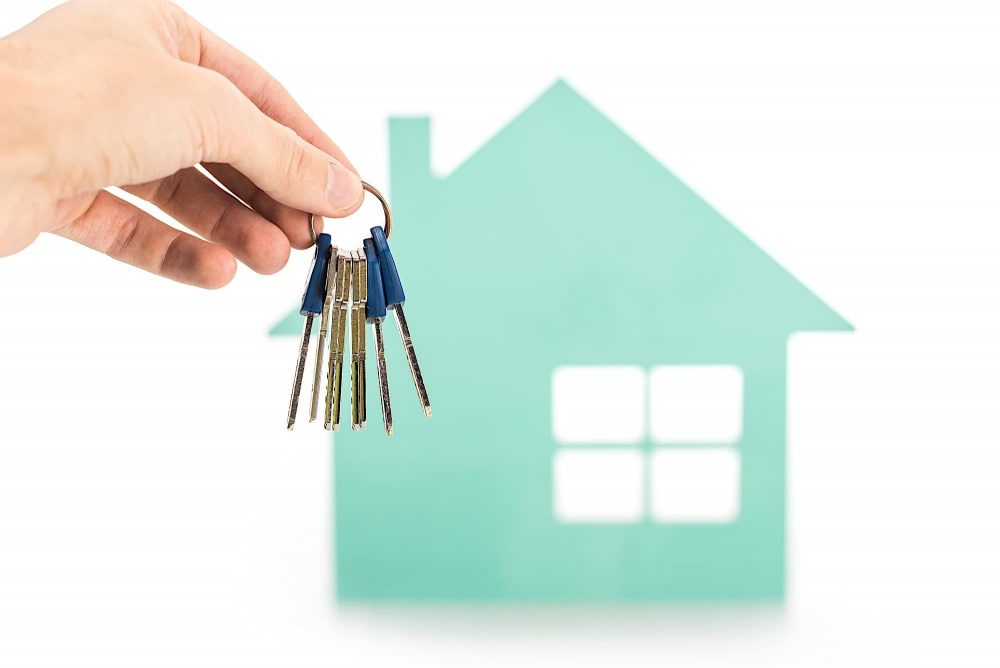 Down Payments
If you're considering buying a second investment property, you should factor in the cost of making a higher down payment. Lenders are worried about the increased risk of default, so they typically require a down payment of between 15 to 20 percent of the purchase price. Multifamily properties require even more, at around 25 percent. This is in comparison to the 10 percent required for a second home.
Qualifying Requirements
Qualifying for an investment property often requires a high credit score, cash on hand, and enough proven income to qualify. When making the minimum down payment many lenders require a minimum credit score of 700 to qualify for an investment property loan. Some also require you to prove that you have cash on hand to cover at least the first 6 months of payments on the new property. Another hurdle to leap when qualifying for your investment property is that your rental income usually can't be used to qualify unless you can prove that you have property management experience via your tax returns.
Getting Pre-Approved
As you take stock of your financial information and consider different lenders, apply for a pre-approval. This is especially important if you are working with a traditional lender because it may take extra time to approve a second mortgage. Work with a lender to submit the correct documentation needed and wait for the pre-approval letter. Not only will this give you a frame of reference when shopping around for properties, but it can also signal to potential sellers that you are serious about buying the property. In competitive markets, this additional step can go a long way in speeding up the offer and negotiation process. And, again, getting pre-approved will let you know what size of loan you can take on — helping you narrow down potential leads and get one step closer to buying a second rental property.
Buying A Second Rental Property: 7 Tips To Consider
If you have already found success with your first investment property, you may wonder how to go about buying a second rental property. This may be true if you have attained steady, positive cash flow from your first property and are now starting to feel ready to expand your financial goals. Regardless, it should be known that although the actual process of purchasing a second property might be similar to the first time, the implications can vary greatly.
First, be sure to filter through listings by running your numbers, to ensure that you limit your search to properties with high rental yields and strong cash flow projections. This can be done by looking for properties in markets that are growing quickly, or where the potential for future growth is strong.
Financial Analyst at Overdraft Apps advises to "stay away from places that are heavily reliant on a single industry. Home values in many once-booming mining communities were still significantly below those of a decade ago as of October 2018! Investing in places with diversified, multidimensional economies is the key to avoiding such losses".
A reasonable purchase price, combined with strong growth indicators, can provide a strong rental yield. It may be tempting to stick to markets with which you are familiar, such as where your primary residence or your first investment property are located. However, buying property in your local area just because it feels comfortable does not mean it will be the best decision. Identify the best rental property markets that will make for a sound investing decision for your long-term financial growth. Be sure to also consider some of the following tips from the pros as you begin your search:
Make sure that you are on track to meet your personal financial goals.

Learn how to budget for each and every expense, even expenses that only occur once a decade.

Be sure to set aside enough funds each month for emergencies or repairs, enough for two properties.

Do not commit to a new investment property without calculating a projected return.

Work with a talented real estate agent who is an expert in your target market.

Consider adding value to your property by making improvements or adding square footage.

Work with your CPA to assist with your taxes, which are sure to get more complicated.
---
[ Thinking about investing in real estate?
Register to attend a FREE online real estate class
and learn how to get started investing in real estate. ]
---
Questions To Ask Yourself Before Buying A Second Investment Property
Making the decision to buy a second investment property can be an exciting albeit stressful time in an investor's life. One one hand, expanding from your very first to second property is an achievement to celebrate, and can serve as a vehicle for getting closer to financial and real estate goals. On the other hand, there is always the worry that a bad investment decision will undermine the success you have built thus far. The key to making the correct investment decision is timing; ask yourself the following six questions to reflect on if the right time to buy is now:
Do I have enough experience?

How is my first property performing?

Am I able to manage more than one property?

Do I have enough savings and income?

Does buying a second property fit in with my goals?

Is now a good time to buy property?

Tax Benefits of A Second Home vs. Investment Property
There are many differences when it comes to how second homes and investment properties are taxed. As a general rule, you cannot write off many expenses associated with your second home. You may write off mortgage insurance, and you must report any rental income if the house was rented for more than 14 days out of the year. On an investment property, on the other hand, you can write off mortgage insurance, maintenance and upkeep, utility bills, and the depreciation of the property. The same 14 day rental rule applies to investment properties. Consulting a tax professional is the best way to get the most out of your tax benefits.
How To Manage Multiple Properties
The key to managing multiple properties in your portfolio is to stay organized. Find a calendar app you like and stick to it. Keep all of your appointments, meetings, tenant screenings, etc. in one place. From there, organize your communication channels. This includes your email inbox, contacts, and texts. If you utilize a property management software take advantage of the online tools available to manage your inbox from tenants.
From there, seek consistency across your properties. If you use one repairman for all of your plumbing needs at one location — hire the same company for your other properties. The same goes for maintenance workers, electrical, and more. This consistency will help you manage your requests, properties, and schedule easier.
Summary
Making the jump between your very first property to your second can be thought of as a critical achievement for scaling your business. Furthermore, mastering the unique challenges of managing more than one investment property can help build your confidence for buying a third, fourth, or even fifth property. With these factors considered, buying a second investment property can serve as a momentous catalyst that can lead to your success or failure. If you are considering expanding your investing career, be sure to understand the gravity of the decision and spend time making sure your timing is right. As a final note, it is usually easier to get approved for a second home loan than an investment property loan.
---
Ready to start taking advantage of the current opportunities in the real estate market?
Click the banner below to take a 90-minute online training class and get started learning how to invest in today's real estate market!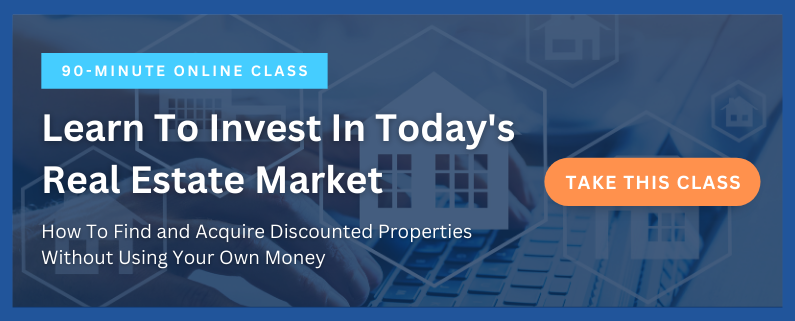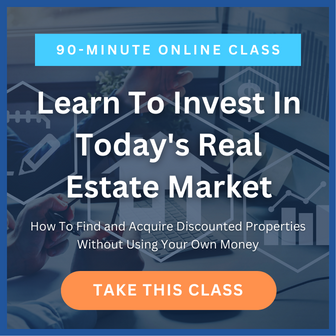 ---
The information presented is not intended to be used as the sole basis of any investment decisions, nor should it be construed as advice designed to meet the investment needs of any particular investor. Nothing provided shall constitute financial, tax, legal, or accounting advice or individually tailored investment advice. This information is for educational purposes only.