When you want more living space, you have a couple of options. You could move to a bigger house, to start with. But that involves leaving your neighborhood and maybe even switching school districts. In some cases, that might be more than you're willing to sacrifice.
The other way to add space is to put an addition on your house. And unless you want to grow your home's footprint, a second story addition is going to be your best way to do that. Here's a quick guide to the basics.
Second Story Addition Options
There is any number of potential designs for your second story. That said, your options are going to fall into four broad categories. Which method you will use will significantly affect how the project proceeds. Let's take a look at each of these four methods.
A complete rebuild. This is the most radical remodeling option, and it's the most popular choice for ranch-style homes. The roof is removed, and the second story is built directly over the first, with the same footprint. You then build a new roof on top of the old. Some people may hesitate to do this and add just one or two rooms. But since many of the costs and headaches are the same, building a complete second story usually makes the most sense.

Remove the roof. This is a similar method, in that you build a completely new second story. However, instead of demolishing the roof, it's carefully severed, lifted off with a crane, and saved. The roof is then reused on top of the new second story. Despite the expense of renting a crane, this method still costs less than building an entirely new roof.

Modular additions. Some companies sell pre-built modular editions. These can be custom-designed for your home. They're then built off-site, and the fully-assembled second story is then brought to your property. This can cost more than having the job done on-site, but you'll spend less time with workers all over your property.

Bonus rooms. If you already have a second story, you might still be able to add space on the second level. By adding a room over your garage, you can often add an extra bedroom without a ton of fuss. Ensure you have your garage inspected if you're going to do this. Your garage roof might not be capable of supporting the weight of a second story.
---
[ Thinking about investing in real estate?
Register to attend a FREE online real estate class
and learn how to get started investing in real estate. ]
---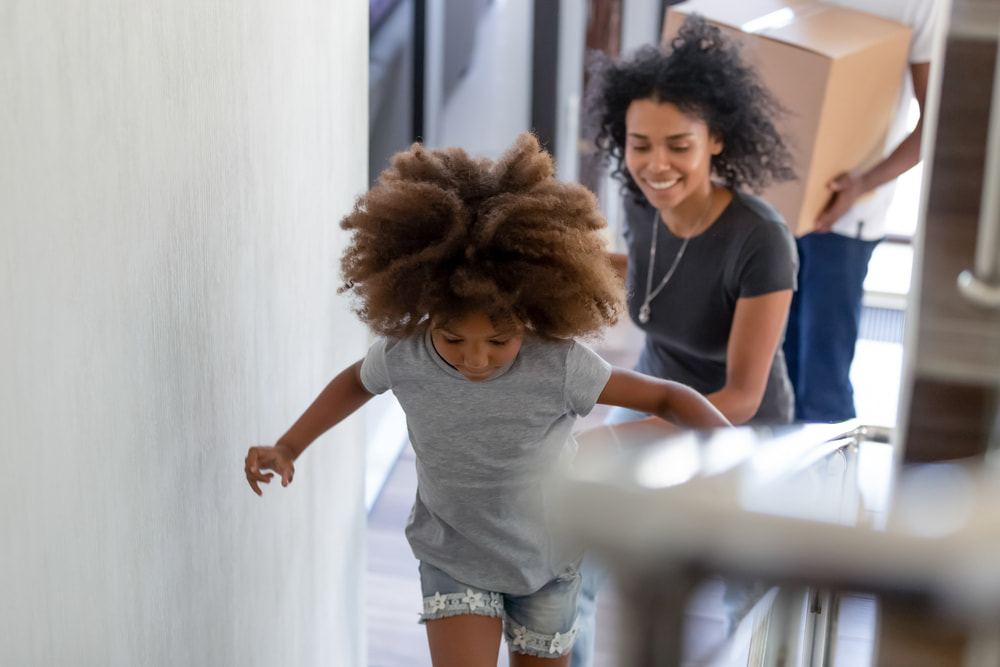 Cost Of Adding A Second Story
Before you start, you're going to want to know how much your second story is going to cost. After all, you don't want to run out of money in the middle of the project!
Thankfully, foundation work is rarely required for this kind of addition. Unlike a first story addition, there's already a foundation in place. That said, you'll need to have the foundation inspected before you begin.
This is necessary for two reasons. First, your foundation might have fine cracks that could weaken its stability. Secondly, some types of soil will start to give way when subjected to higher weights. This could mean that a second story addition is out of the question, but it's still good to know.
Keep in mind that you don't have to pay the entire cost all at once. As long as the roof is up and the second story is framed and has siding on the outside, you can take your time with the rest. If it takes two years to get the space wired, plumbed, and drywalled, you've at least taken the first step.
What Makes Second Story Additions Expensive?
By the time you've gotten a few estimates, you might be experiencing a bit of sticker shock. Why do second story additions cost so much? Here are some of the main drivers.
Plumbing, electrical, and HVAC. Obviously, you'll have to plumb and wire the space. But you may also need to invest in a larger water heater, install a larger breaker box, or buy a bigger furnace to account for the larger space. These expenses can add up quickly.

Modifications to the first floor. A second story addition doesn't just affect your second floor. Walls may need to be reinforced to bear the greater load. You might need to install new windows to match the ones on the second story. And of course, you're going to have to choose somewhere to put the staircase.

Added exterior work. Even if you're not added a deck or a patio with your addition, you may need to do significant work. Depending on the scope of the job, you might need to temporarily adjust your fencing, landscaping, and other nearby features.

Foundation work. As we already discussed, some foundations may need to be repaired in order to support the greater weight. If that happens, it can significantly drive up the cost of your addition.
How To Make Second Story Additions Cheaper
No matter what you do, a second story addition is going to be expensive. That said, there are some ways to drive down costs. Here are a few things to consider:
Be flexible. Some design choices are more expensive than others. If your contractor or architect recommends a way to save money, take their advice.

Keep it simple. The more complicated your floor plan, the more the addition is going to cost.

Choose standard or cheap finishes. You can always upgrade your finishes and fixtures later.

Do some work yourself. If you're handy, you can do a lot of the jobs by yourself. Drywalling and painting, for instance, are within the scope of most homeowners' capabilities.
Advantages Of Second Story Additions
So, what's so great about a second story addition? For one thing, you can add space without adding a footprint. This is a significant benefit for a smaller lot, where growing horizontally can be challenging.
This has obvious benefits, since you get to enjoy the space and get a better view of your yard. But you'll also be adding considerable value for your home.
Best of all, you can add room for your family to grow. With more space, your kids can all have their own bedroom, without having to uproot your family and move to a new house.
How Long Does A Second Story Addition Take?
The most significant inconvenience of adding a second story addition is the time frame. You can expect your house to be unlivable for around six months, and even nine months or longer in some places. This means living in an extended stay, renting a house, or finding some other arrangements for that period.
Second Story Additions: Factors To Consider
With any home improvement projects, there are potential complications. Here are some things to keep in mind when adding a second story addition:
Weight-bearing concerns. You may have to shore up interior walls or perform foundation work in order for the project to proceed.

You need to add a staircase. In a ranch house, this inevitably means making some changes to the first-story floor plan.

Foul weather. Contractors will do their best to keep rain and snow out of your house. That said, there's always the possibility that some could get inside and cause damage.

Dishonest contractors. Sometimes, contractors will under-deliver, or their costs will mount faster than expected. It's important to stay in communication and keep an eye on the progress yourself whenever possible.
Should You Invest In A Second Story Addition?
That's really up to you! It's a great way to increase your home's value and add more space. It's also an alternative to moving, which is an important thing for many people.
On the other hand, the project is expensive, and you won't see your money back until you sell your home. It can also be disruptive, and force you out of your home for months on end. Whether or not it's worth it depends on your needs!
Summary
Building a second story addition is a major project. It involves temporarily uprooting your life and investing significant sums of money. That said, it allows you to grow your home without changing neighborhoods or increasing your home's footprint. If that appeals to you, then we hope this guide helped you figure out your next steps.
---
Ready to start taking advantage of the current opportunities in the real estate market?
Click the banner below to take a 90-minute online training class and get started learning how to invest in today's real estate market!