There may be no better time to sell your home than in the summer months. Though spring is usually seen as one of the more brisk homebuying periods, for those selling a home in summer, there are great opportunities to be taken advantage of when the temperature rises.
Whether tax refunds have (finally) been processed, meaning homebuyers have access to capital, or inventory is low when compared to the amount of people buying — or simply the motivation of most homebuyers to lock in a property before school starts in the fall — summer home selling can be one of the most lucrative ventures of your financial life.
But this doesn't mean one can simply rely on the power of real estate seasonality in the summer to do the heavy lifting or that listing a home in the so-called "best month to sell a home" will have offers rolling in from the get-go.
That's because getting an offer when selling a home in summer is not the ultimate goal; getting an offer, at the best price possible, is.
To ensure your property gets discovered in a crowded, frantic — often profitable — market and to help you maximize top dollar for your home, here are three strategies to add to your homebuyer to-do list.
3 Tips For Selling A Home In Summer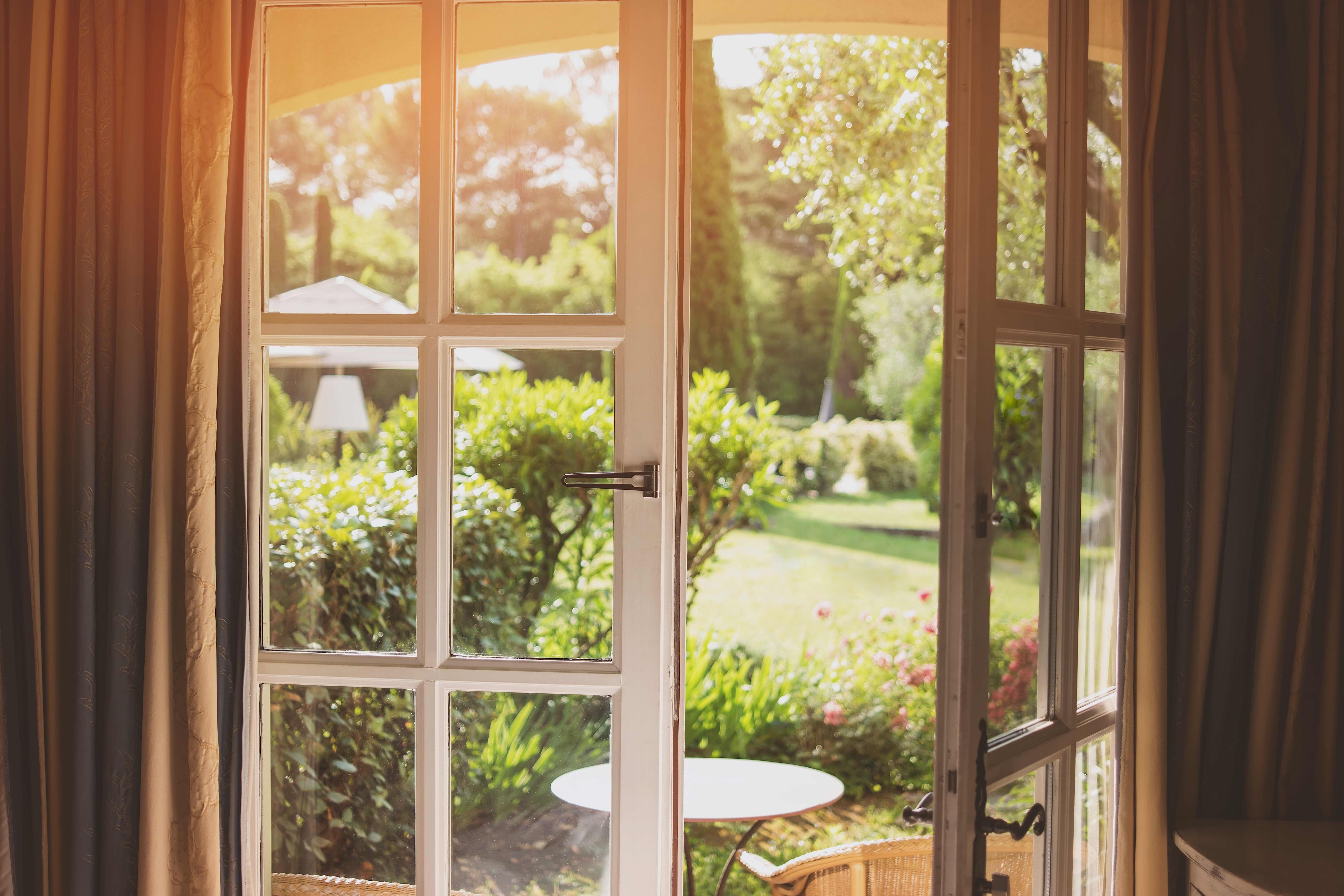 1. Showcase The Exterior
There's no question about it: sprucing up the exterior of a home can do wonders for both a property's curb appeal, as well as its ability to attract homebuyers. This is even more accurate during the busy summer selling season.
This is, essentially, for two reasons: One, the condition and presentation of a home's exterior gives would-be homebuyers a snapshot of what the rest of the property is like. (Whether correct or not.) Two, summer is a time when outdoor living areas get their most use. Having a clearly-defined outdoor entertaining space can be a real boon to your selling efforts.
Here are a couple of tips to help you maximize the exterior of your house when showing it:
Trim and manicure: Be sure to mow the lawn, trim the shrubs, and water the plants and lawn to give a vibrant, clean look. Also look at other outdoor areas, such as driveways and exterior doors, that might need a going-over to bring your exterior up to standard.
Highlight outdoor living areas: Do you have an outdoor BBQ or pool or some kind of patio/deck on the premises? Stage them in a way that lets prospective homebuyers envision themselves making memories in this space.
Add outdoor living area space: You may not have the time or budget for this, but if you do want to inject some profit potential into your property, adding something like a fire pit or revamped deck can often do wonders for your bottom line.
2. Keep Things Cool 
With the sunshine and dry weather of summer also comes, depending on where you live, a fair amount of heat and humidity. It's vitally important you keep your home as comfortable and inviting as possible for homebuyers that come over for a viewing.
Often this means thinking about things from a homebuyer perspective. What would make you comfortable if you had been traipsing around town all day, in the heat, looking at properties? A couple of things you might want to include:
Keep the A/C running: Yes, air conditioning can run up the energy bill considerably, but when staging a property, it's important to think about a return on your money and ensure your home is cool and comfortable. Will a couple hundred dollars spent now be worth thousands of dollars later in the form of an offer? That's usually the case.
But not too cold: You want your home to be cool and comfortable, not colder than the Arctic and having homebuyers reaching for the sweater. Find a middle ground and keep the thermostat set for a comfortable temperature.
Have refreshments ready: A pitcher of iced tea and snacks isn't just something for realtors to set out. As a seller having these "stand-bys" at the ready can make a great (and eventually lucrative) impression on homebuyers.
3. Price It Right
Many folks selling a home in summer believe, and rightfully so, that summer is a great time to sell a home. With many more buyers than the available inventory can support, they reason that listing their property with a high starting price (and wait for the negotiations to begin) is the best approach to selling a house.
Unfortunately, this ignores one of the cardinal rules of real estate: the longer a property sits on the market, the more buyers begin to "wonder" what's wrong with it? Rightly or wrongly, buyers — and the agents that represent them — see listings that have been on the market for multiple months as flawed.
The key is to price your home right, from the beginning. (Your real estate agent can help you with this.) Don't worry, in a competitive market — and with the right price — you'll often get offers above the listing price. But this is impossible to do if you price yourself out of a market, from the beginning, in the hopes that you get that stratospheric amount you've been dreaming about.
Hook, Line & Sinker
Selling a home in summer can be one of the most satisfying, if not life-changing, things you can do. But it requires more than simply putting a "for sale" sign in the front yard and waiting for the offers to flood in.
It's your job when selling your home in summer to ensure your property is clean, fresh, comfortable — and priced realistically — to ensure that homebuyers can picture themselves living in your abode. Not focusing on what may or may not be wrong with your home.